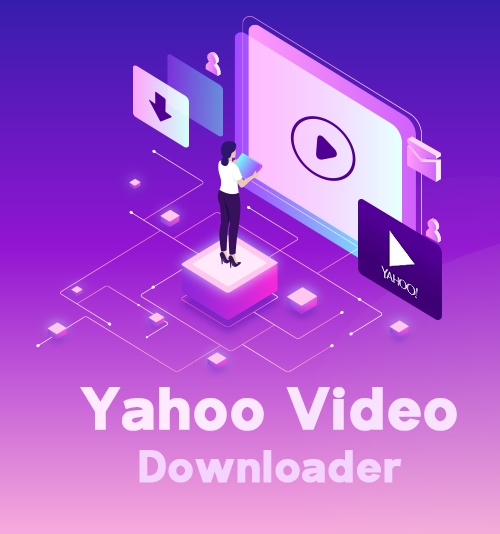 How often do you watch and download videos on Yahoo? How many times have you tried to get downloads but failed in the end?
If you have ever encountered the above situation, it is high time that you should get a feasible Yahoo video downloader.
With a reliable downloading tool, you will find little difficulty in Yahoo videos download.
Have you had got any?
If not, here in the article, I will teach you how to download Yahoo videos onto computer and mobile with the latest and simple tool.
Are you ready? Go!
Part 1. Best Yahoo Video Downloader for Computer
There are many ways to download Yahoo videos onto the computer. But it is still common to see that lots of downloaders can't do the job well.
For me, the most advisable way to download Yahoo videos onto the computer goes to AnyVid.
AnyVid is an advanced and powerful Yahoo video downloader software, workable on Windows and Mac.
AnyVid
Download any video from 1,000+ websites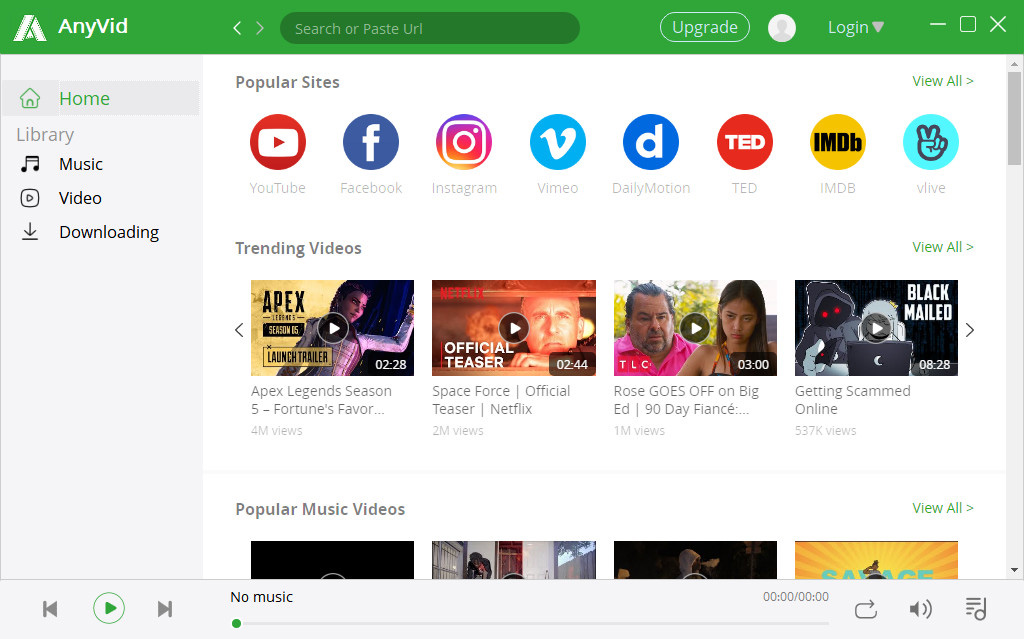 It has gained increasing popularity among the public due to its versatility. With a neat interface, AnyVid pleases outsiders at first sight. When you start using it, you will surprisingly find that you get an all-in-one software to download Yahoo videos.
AnyVid includes more than 1000 embedded sites, which can be easily seen on the "Popular sites" section. If you like videos on YouTube, SoundCloud, Tumblr and Jamendo, etc., you can download them directly on AnyVid, without having to go elsewhere.
In addition, with AnyVid, you get access to videos with varied qualities, sizes and formats. For example, if you want to download your favorite Yahoo videos as MP3 formats, AnyVid works for you. If you want Yahoo videos of higher quality, it is also easy for you to get one on AnyVid.
So much for the above section. Next, let us go straight to how to download Yahoo videos on the computer with AnyVid.
Launch AnyVid software. After obtaining the Yahoo video url, please paste it on the search bar of AnyVid. Click the "Search" icon. One or two seconds later, the related Yahoo videos will show up in the search results.
Videos displayed here can be either previewed or downloaded. To identify the right video for yourself, you can preview it first by clicking the play button at the center of the thumbnail. Or you can click "MP4" to download the Yahoo video. If you want HD videos, please choose "More" to see more video quality options and download your favorite one.
Now, you have got the latest and best Yahoo video downloader, AnyVid. With AnyVid, you won't be bothered by any downloading issues on the computer.
But can you imagine that AnyVid is also workable on the phone?
Exactly!
Let me show you if you are a phone-user.
Part 2. Best Yahoo Video Downloader for Mobile
AnyVid is also an excellent Yahoo video downloader application. It has almost the same functions as that of the desktop version.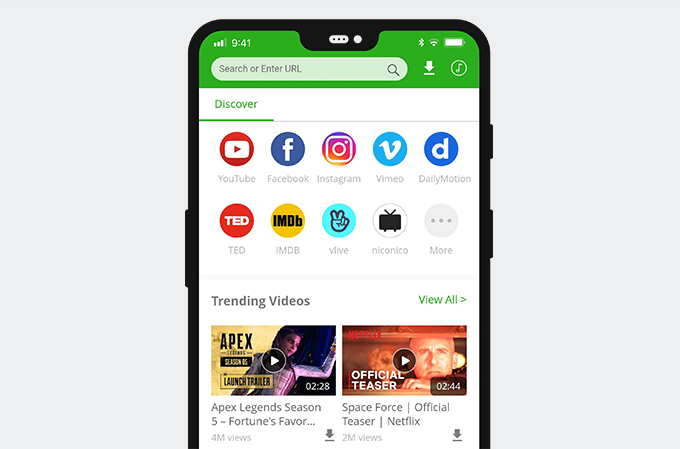 After installing AnyVid on your Android, you can also get high-quality videos from more than 1000 supported sites.
Videos on it can be played and downloaded smoothly, without ads and viruses.
Without further ado, let me briefly show you its downloading process.
Launch AnyVid app, and then paste your Yahoo video URL on the search bar. Tap the search icon to see whether the video is downloadable or not. If search results show up, you can freely download your favorite Yahoo video.
Find the video you want from search results to get downloads. Press "More," you will see more than one quality options. Choose one and press the "Download" button to download it onto your phone.
Conclusion
What do you think of AnyVid?
I like AnyVid, which is the best Yahoo video downloader I have ever used.
AnyVid
Download any video from 1,000+ websites
No matter what kind of device I am using, I can ask AnyVid for help because it works well on Windows, Mac and Android.
More importantly, it is immensely easy to use AnyVid to download Yahoo videos onto my computer and Android.
Do you want to try it?
Stop waiting!
Give it a shot!
You May Also Be Interested in These Topics