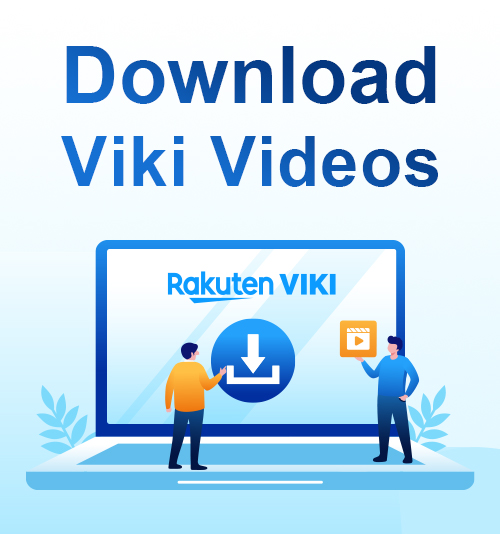 Have you ever visited viki.com?
Viki is a very popular American video streaming website based in California. It also sets offices in Singapore, Tokyo, Japan, Seoul and South Korea.
Six years after its foundation, it was acquired by the Japanese Internet services company Rakuten.
That's why people always search for "Viki Rakuten" on Google to find out the official website of Viki.
Many people like Viki for its vast collections of popular Japanese, American and British TV shows.
Same for me! I am a Viki Kdrama fancier but pitifully, being denied from downloading any video from Viki.
So, I start looking for a free and easy way to download Viki videos.
Aha, I finally got a reliable downloading tool.
Today, I am going to share it with you. Let's see how to use it!
Part 1. Download Viki Videos to Computer
It is a piece of cake to download Viki videos if you use the reliable Viki video downloader, AnyVid.
AnyVid is a very powerful and easy-to-use Viki downloader. It enables you to search, watch and download Viki videos freely to many kinds of devices, including a computer, tablet and mobile. With AnyVid, you can download 720p or 1080p Viki videos at a fast speed. This is quite a good feature for those who want high-quality Viki Kdrama.
AnyVid
Download any video from 1,000+ websites
Besides, AnyVid is an all-in-one downloader, with 1000+ embedded video sites, like YouTube, Vimeo, Dailymotion, Viki and more. It is easy for you to download any video directly from AnyVid. Convenient, right?
Want to know how to download Viki videos with AnyVid on the computer?
Awesome! With AnyVid, you can search and download videos either with keywords or the video URL.
Next, let me show you the most frequently used method.
Launch AnyVid software, and then enter the name of your favorite Viki video on the search bar.
Click the "Search" icon and then you will see a bunch of Viki videos showing up in the search result area.
Click the "More" button to see more options about the Viki video formats and resolutions. Choose the Viki video file you want and click the "Download" button.
That's it! Only 3 steps, so easy!
Note: AnyVid is available on Windows, Mac and Android. They share almost the same functions and instructions.
In the following part, I will briefly show you how to download Viki videos on Android. Please read on.
Part 2. Download Viki Videos to Mobile
If you have known how to download Viki videos with AnyVid on the computer, you will find no difficulty in getting downloads on Android. They are almost the same!
Just enter the Viki video name or paste the video URL into the search bar, and then locate the video you want from the search results. Click "More" to have more video quality options and choose one to get a download.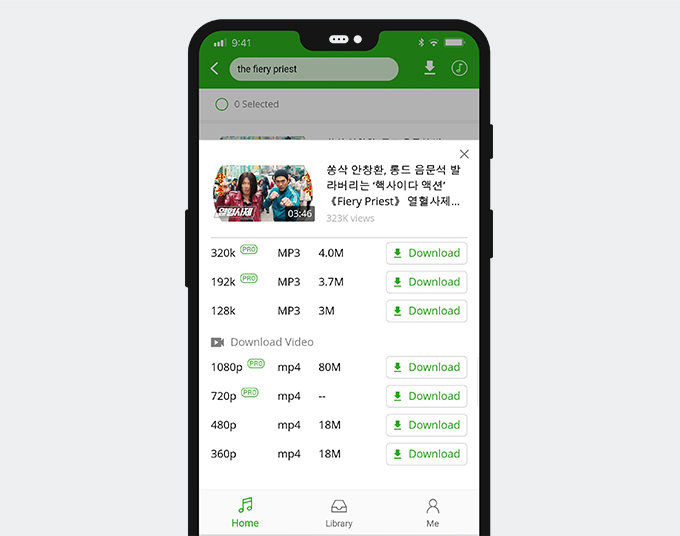 Conclusion
After reading this post, have you known how to easily download Viki videos onto your devices?
If you are a Viki Kdrama fancier like me, it is well worth trying AnyVid. It is a free, safe and easy-to-use Viki downloader, workable on Windows, Mac and Android. No matter what kind of device you are using, you can use AnyVid to download your favorite Viki Kdrama with just 3 steps.
Easy and quick!
Now, install AnyVid and start your trial!
AnyVid
Download any video from 1,000+ websites
You May Also Be Interested in These Topics