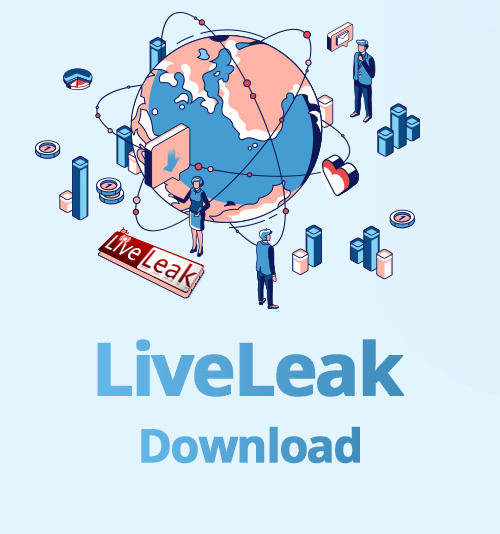 LiveLeak website is a video sharing website. It earns popularity with its reality footage, politics, wars, and other world events. You can get something different, special, and real and think from entirely different perspectives. However, LiveLeak does not allow you to save and download videos due to some privacy. That means you have to watch LiveLeak videos online with either reliable internet or plenty of mobile data, which is inconvenient!
Is there any method to watch LiveLeak videos more convenient?
Let's move on!
Download LiveLeak Videos with URL
If you want to watch LiveLeak videos without internet access, I will suggest you download LiveLeak videos in advance.
AnyVid is a powerful downloader. It allows you to download LiveLeak videos for free. Besides, it is compatible with Windows, Mac, and Android. What's more, AnyVid is a safe and clean app without pop-ups, plug-in and viruses.
Let's install AnyVid and download videos from LiveLeak.
AnyVid
Download any video from 1,000+ websites
for Windows 10/8/7
for Mac OS X 14+
for Android
Copy the URL of the video you want to download from the LiveLeak website.
Launch AnyVid and paste the URL to the search bar on the top, then start searching.
Click MP4 to download the LiveLeak video. Or you can click the More button to select a format. After the video downloaded, you can find it in the Library.
Download LiveLeak Videos with Keywords
AnyVid not only supports download videos with URL but also searches music, videos via title, artist, album, etc. In this way, you can find more resources on the internet. Besides, AnyVid allows converting videos to MP3 directly.
Search video: insert video title, artist, album, etc. in the search bar and start searching on the internet.
Start downloading: select the video you want to download and further click on the More button to select the desired format. If you want to convert video to MP3, choose MP3 quality directly.
Play Music: downloaded videos will be kept in the Music column of the Library, and you can click the triangle icon to play the music.
By the way, you can check download progress and change the save path of downloaded files easily. Click the Downloading button at the left side, and you will see the download progress. Further click on Change saved Folder in the middle, and you can select or create a folder to save downloaded music and videos.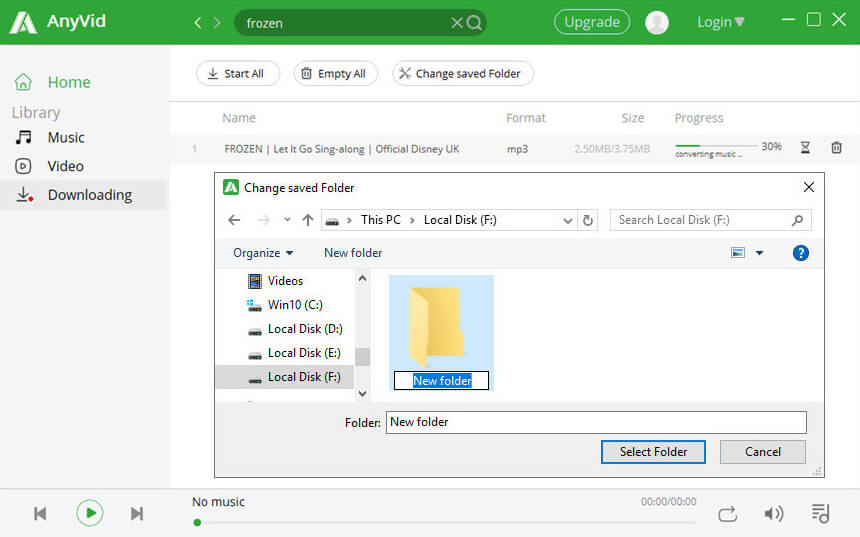 Conclusion
It is easy, right?
AnyVid supports free videos download from more than 100+sites, including YouTube, LiveLeak, Instagram, Ted, etc. Also, it enables us to convert videos to MP3 directly. Moreover, high resolution with fast download speed also provided.
Why not have a try right now!
You May Also Be Interested in These Topics