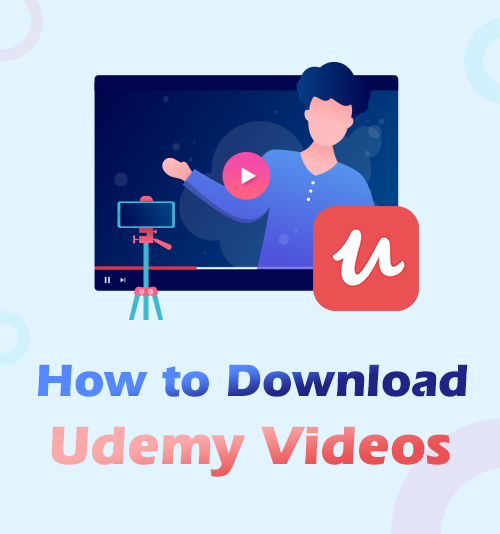 Out of piracy concerns, courses are not available for downloads on a computer and mobile. However, if instructors wish, they can enable the downloading feature so that lectures can be downloaded for offline viewing on a computer and mobile.
This article explains how you can check to see if a course can be downloaded, and how you can save it to your PC and mobile.
However, if you don't find the download button, you can still download Udemy videos. How to download Udemy videos? Go!
Part 1. Download Udemy Videos with Software
AnyVid is a free, simple and professional video downloader. It has an intuitive interface and is fully compatible with Mac, Windows, and Android.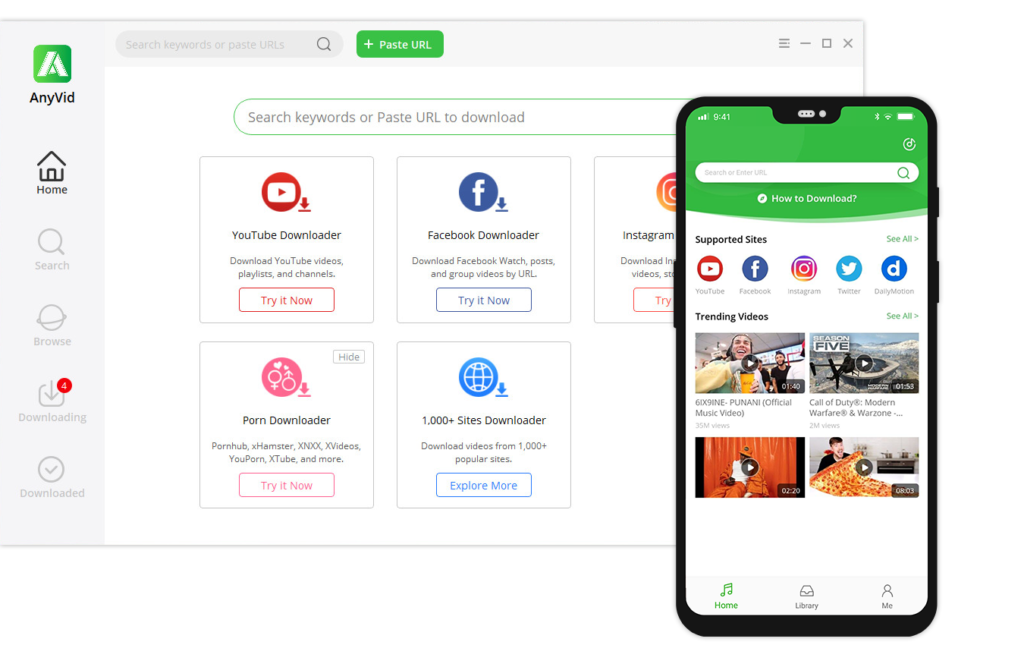 AnyVid
Download any video from 1,000+ websites
for Windows 10/8/7
for Mac OS X 14+
for Android
If you ask me about the features of AnyVid, I will show you 2 points below.
● You can either search for videos through keywords like video names or video links.
● Courses on AnyVid can be previewed and even downloaded freely for offline viewing.
It is difficult to download Udemy videos for offline watching. However, with AnyVid, it will be possible for you to do so. A great surprise, right?
Here, I'd like to show you how to download Udemy videos with AnyVid.
(Assume that you want to download courses about "database")
Enter the keyword "database" into the search bar of AnyVid and click the "Search" icon.
All related videos or courses will be presented before your eyes in the search results field. Select the one you are looking for.
Only 2 steps are required to save Udemy courses with AnyVid!
If you prefer to watch the online course on mobile, AnyVid for Android will help you. The download process is all the same as on the computer.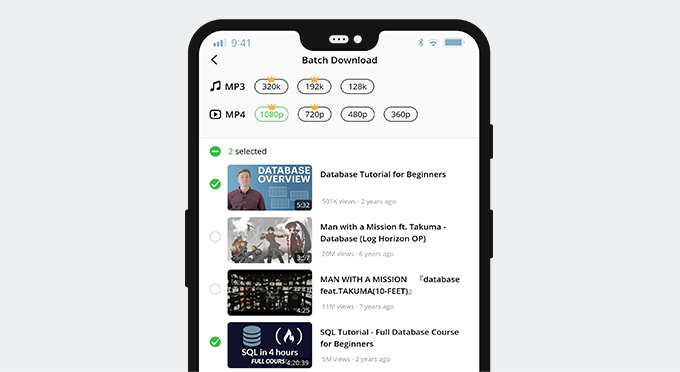 Part 2. Download Udemy Videos Online
AmoyShare Free Video Finder is a powerful online video downloader to help you download Udemy videos. With it, you can choose resolution of the course, and they will be saved in the MP4 format.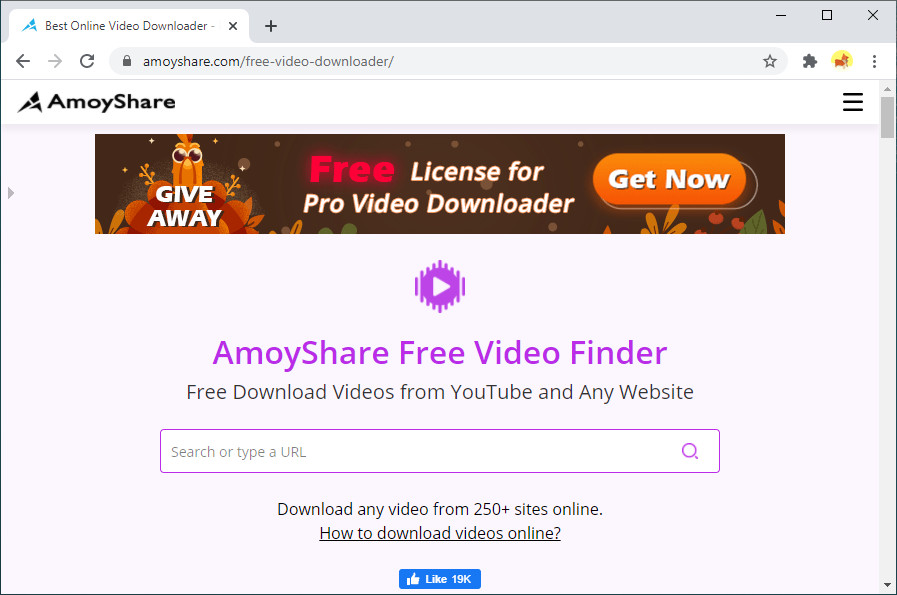 Enter AmoyShare Free Video Finder on any web browser and search for it.
Type in the course name in the text field, and then find the one you want and download it.
Part 3. Download Udemy Videos by Its Download Button
To see if an instructor has permitted downloading for a lecture, please move your cursor to the gear icon at the bottom right of the lecture player. If Download lecture is not grayed out, you will be able to download it to your computer by clicking "Download lecture." On mobile, you will find the "Save for Offline" button.
If the Udemy videos aren't available for download, you can use software like AnyVid. Firstly, download and install the software to your Mac, Windows, or Android. Secondly, type the course name into the search bar, and then download it.
Conclusion
As you can see, there are 3 different ways to download Udemy courses on a computer and mobile. You can download Udemy courses for free with the above methods.
Now, it is your turn. Which of these methods do you prefer? If you find something missing, please let me know in the comments.
Frequently Asked Questions
Can I download Udemy courses?
Yes, you can. Some entire courses, course sections, and course lectures can be saved for offline viewing via the Udemy app as long as they are allowed to download. If you find the download button not working, you can turn to AnyVid.
How do I download an online course video?
With AnyVid, you only need to type in the course's name in the text field and then download the courses you are looking for.
You May Also Be Interested in These Topics