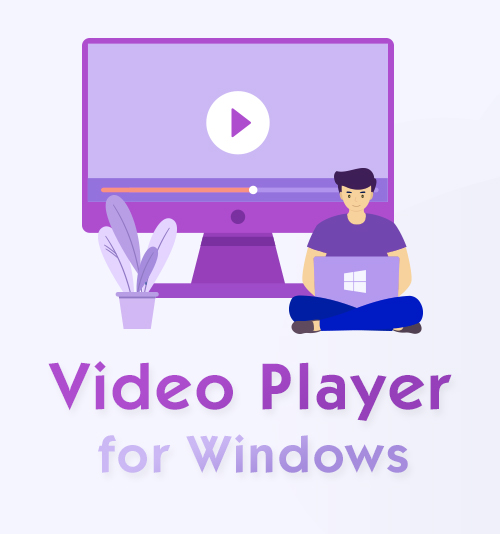 A powerful media player is a necessary tool to broadcast video. With a plethora of software on Windows, it's not easy to choose a one that suits you best.
An excellent media player should be able to support all the popular file formats. In addition, they should be easy-to-use and lightweight, etc.
What's the best video player for Windows? It will depend on what features you want from the video player.
A bonus will offer to you firstly on how to download videos from popular sites for offline viewing. Then, I will show you some good video players for Windows.
Let's dive right in!
How to Download Videos from Popular Sites for Playing
It is really relaxing and pleasant to watch some TV shows after a long day's work. Or having videos accompany you when you are on a long journey. At this moment, the unstable internet may frustrate you.
To improve your watching experience, why not download films and TV shows for offline viewing?
Here comes a powerful download tool – AnyVid. AnyVid supports to download 1080p videos and subtitles at a fast speed from popular video sites like YouTube, Dailymotion, Vimeo, Tubi, etc. Videos are downloaded in MP4 format. At present, it supports downloading films and TV shows on Windows, Mac, and Android.
Let's learn how to use AnyVid to fill up your media player.
Copy a link from a website. Take YouTube as an example.
Paste the link to AnyVid.
Choose the format and download the TV shows.
It's quite easy, right?
Download AnyVid and fill up your media player now!
AnyVid
Download any video from 1,000+ websites
for Windows 10/8/7
for Mac OS X 14+
for Android
The Best Video Players for Windows 10
Movies & TV is a built-in free video player for Windows 10. It has a simple and elegant interface. It can facilitate you to manage personal videos on computer.
Pros:
● Play from your PC to Xbox One.
● Play the films and TV shows you rent and buy from the Store
● Support watching 360°video
● Conduct multitask in mini mode with videos always staying on top
Cons:
● On Windows, Movies & TV runs smoothly, but it may experience some codec problems sometimes. If you want to run more file formats, choose VLC Player or PotPlayer.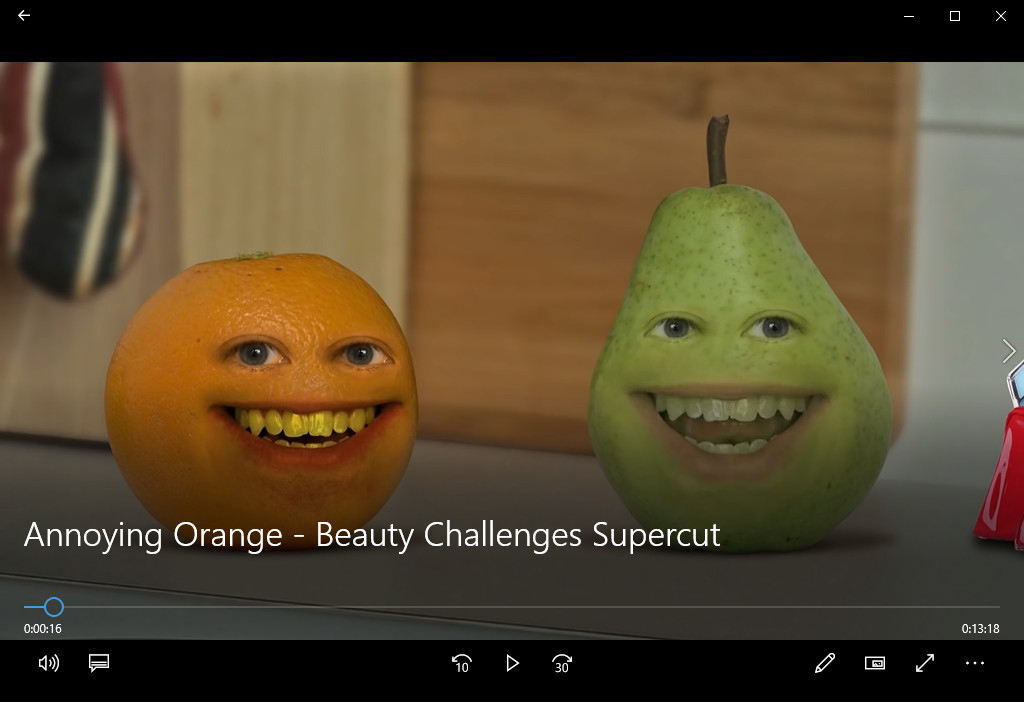 VLC is a free and open source cross-platform multimedia player developed by the VideoLAN project. VLC media player for Windows 10 is very friendly to media developers for some functions.
Pros:
● You can play almost everything – files, discs, webcams, devices and streams.
● Available for desktop operating systems and mobile platforms like Windows, Linux, Mac OS X, Unix, iOS, Android.
● Play most formats, including some advanced formats.
● Simple to use – it takes you only little manual setting to realize more functions like the remote.
Cons:
● The interface is not as beautiful as other media players. Although you can create skins with VLC skin editor and install extensions, the interface is still not attractive enough.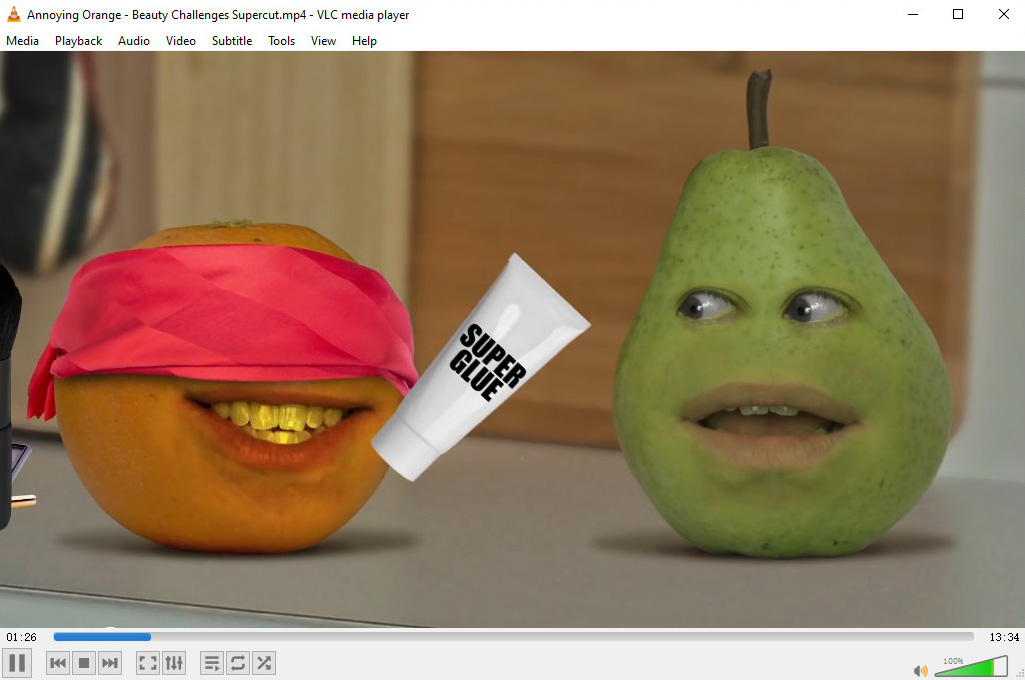 PotPlayer is a multimedia software player developed by South Korean Internet company Kakao (formerly Daum Communications). PotPlayer receives positive comments for its wide range of settings, which gives users great flexibility on customization.
Pros:
● No-ads, clear and lightweight.
● Support frame by frame playback.
● Easy to manage a variety of codecs so you don't have to install different codecs.
● Support various types of 3D glasses.
Cons:
● Bundle with third-party software like McAfee Security Scan Plus. The installer will ask for permission or agreement before installing any of the bundled 3rd party software, so be careful about it.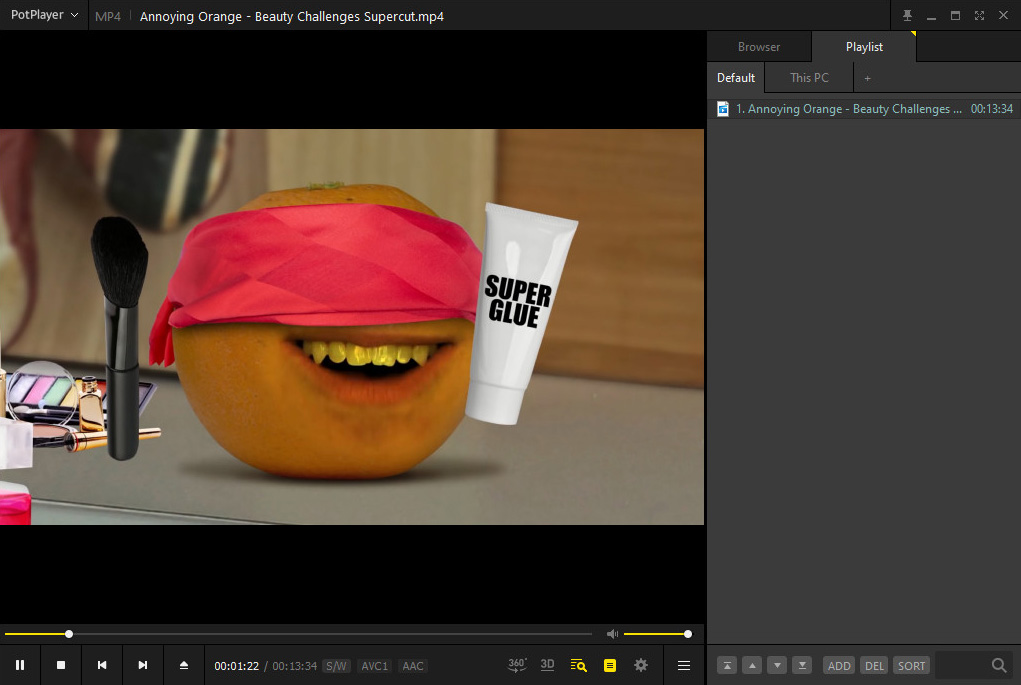 What's the best video player for Windows 10?
With all these said, have you made your mind to choose a video player for Windows 10. If you are hesitating, try all the media players I have recommended because they are all free video players for Windows.
Besides, downloading online videos with AnyVid to watch videos smoothly on your media player!
You May Also Be Interested in These Topics