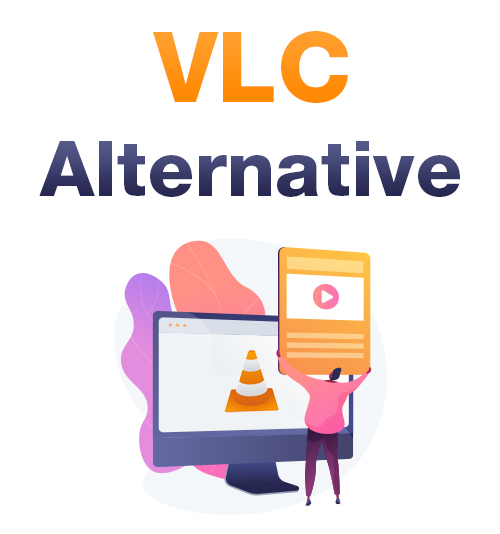 VLC Media Player is powerful in playing everything ranging from files, discs, webcams, devices, and streams.
However, some users find that VLC crashes without warning, some are disappointed that VLC doesn't support all codecs and file types, while others complain about the old-fashioned interface.
In such a case, many people wonder if there is any ideal VLC alternative. Many video players can be worked as VLC alternatives. Undoubtedly, there are VLC alternatives that have different features and are worth a try.
In this guide, I handpick the top 7 VLC alternatives for Windows, Mac, Linux, and Android. Each comes with various features
Let's dive in.
1. SMPlayer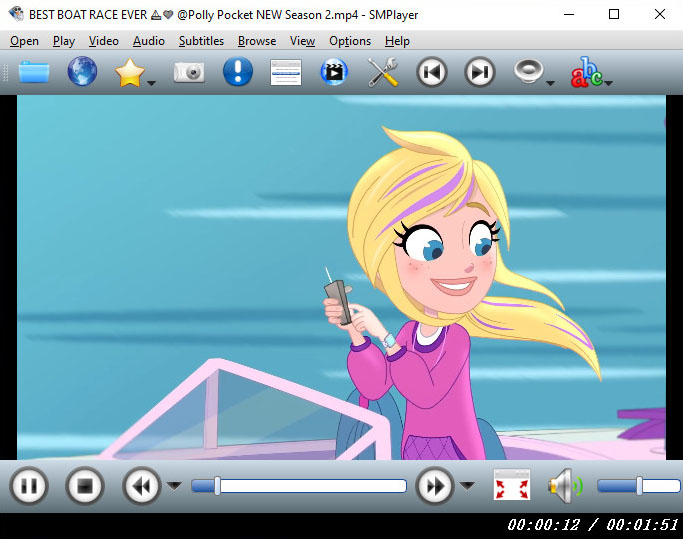 SMPlayer is a free VLC alternative for Windows and Linux. It supports all known video and audio formats without installing extra codec packs, such as AVI, MP4, MKV, MPEG, MOV, etc. Besides that, SMPlayer features multiple advanced features such as video and audio filter, change of playback speed, adjustment of audio and subtitle delay, etc.
It is also worth mentioning that SMPlayer can resume video playback from where I left last time.
In a word, SMPlayer is a great VLC Player alternative.
Support all media formats
Subtitle download
Available in 30+ languages
Plug-ins are required for some functions
Seamless playback is unavailable
2.KMPlayer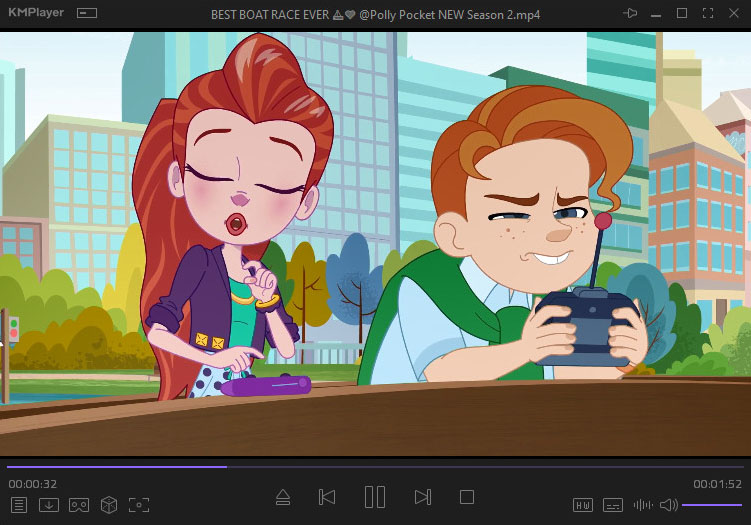 If you prefer a simple but modern media player, KMPlayer is definitely a great alternative to VLC media player. It features a more streamlined menu structure, and the whole interface of this VLC alternative is elegant. Thanks to the powerful Video Renderer, you can watch high-quality videos in 4K, 8K, and 60FPS more vividly. Plus, the optimal VR and 3D viewing experience are good enough to distinguish KMPlayer from other media players.
KMPlayer is workable on various operating systems such as Windows, iOS, and Android. Like other VLC alternatives, KMPlayer supports almost all video formats. Besides that, it is compatible with subtitles in various file formats. You can even play Blu-ray Disc and DVD here.
All in all, KMPlayer is the best VLC alternative.
Powerful video renderer
Advanced VR and 3D mode
Screen capture function
You can't download videos from URLs
You have to import local videos manually
3. RealPlayer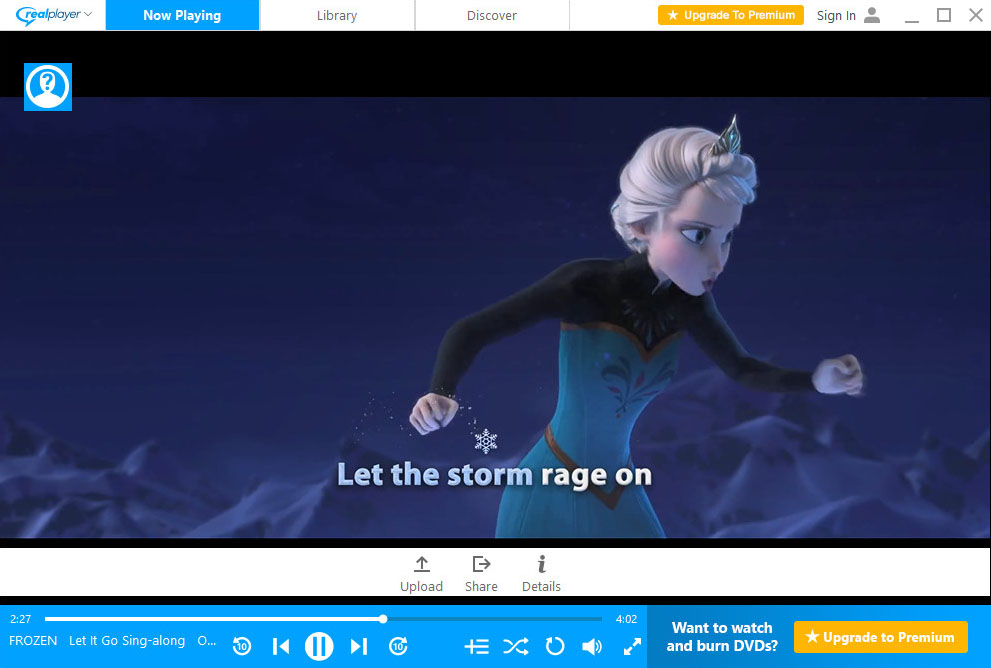 RealPlayer, another alternative to VLC, is a cross-platform media player program.You can install this VLC media player alternative on your Windows, Linux, Unix, Palm OS. It is compatible with a long list of file formats, including MPEG-4, MPEG, VOB, 3GPP, AAC, AIFF, etc.
Apart from streaming videos in all sorts of formats, you can get the AI-powered media experience with RealPlayer. It allows you to download web videos and create your collection. Besides, it will collect all videos, music, and photos on your device and enables you to search for and browse these content easily.
Easy to use
Supports all popular formats
Smart search function
4. GOM Player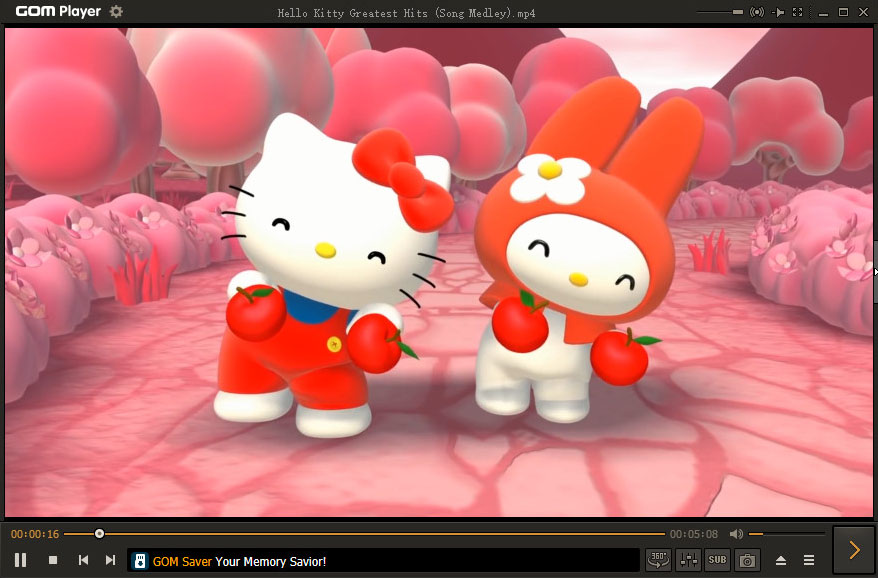 GOM Player is proud of playing all videos on Windows and Mac OS. It supports diverse file formats such as AVI, MP4, MKV, FLV, WMV, MOV, etc. Particularly, it allows you to play damaged files on Windows. That is formidable. As a result, many users take it as a great VLC Media Player alternative.
GOM Player is capable of searching and syncing subtitles for the movie being played. It is said that the GOM Player Subtitle Library has collected data for 10 years. Apart from that, you can enjoy an immersive 360° virtual reality experience.
Play damaged files
Various file formats supported
Vivid 360° video playback
5. Microsoft Movies & TV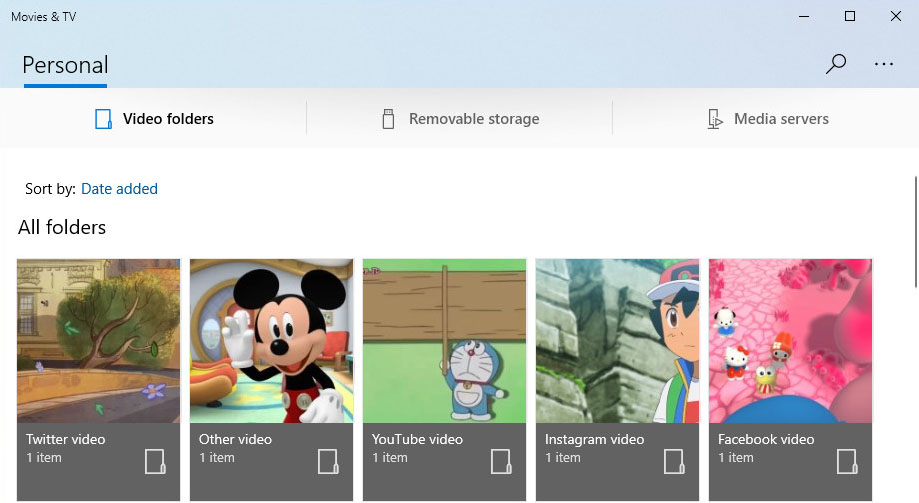 Windows 10 in-house media player Microsoft Movies & TV app is a great excellent VLC alternative. It supports most DRM-free video formats such as M4V, MP4, MOV, ASF, AVI, WMV, M2TS, 3G2, 3GP2, 3GPP, and 360° videos. Besides, this VLC alternative for Windows allows you to trim, draw, and create slow videos effortlessly. You can also rely on the Movie & TV app to find and manage your video collection easily.
Fashionable interface
Edit videos easily
Cast to device
Play in mini view
Extra codecs are required to support more formats
360° video playback is unavailable
Tip: You may also like The Best Video Player for Windows You Must Know 2021
6. Windows Media Player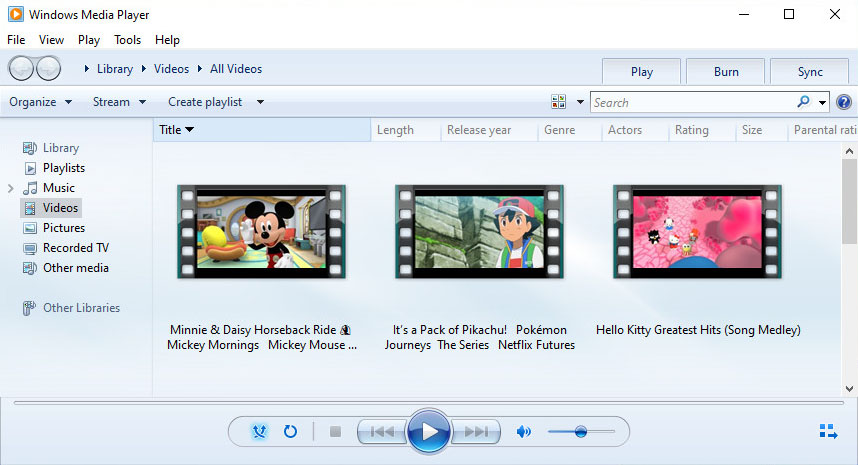 Windows Media Player is also a built-in media player on Windows operating system. This VLC alternative for PC is widely used to play back audio and videos with fast forward, reverse, and variable playback speed.
Moreover, the integrated media library of Windows Media Player sorts your local media content and allows you to search. All these content can be arranged based on the album, artist, genre, and data. Apart from that, this great Windows Media Player supports DISC burning and ripping with ease. Hence, many users deem it as one of the top VLC alternatives.
Rip audio from CDs
Create playlist easily
Limited supported formats
3D mode is unavailable
7. PotPlayer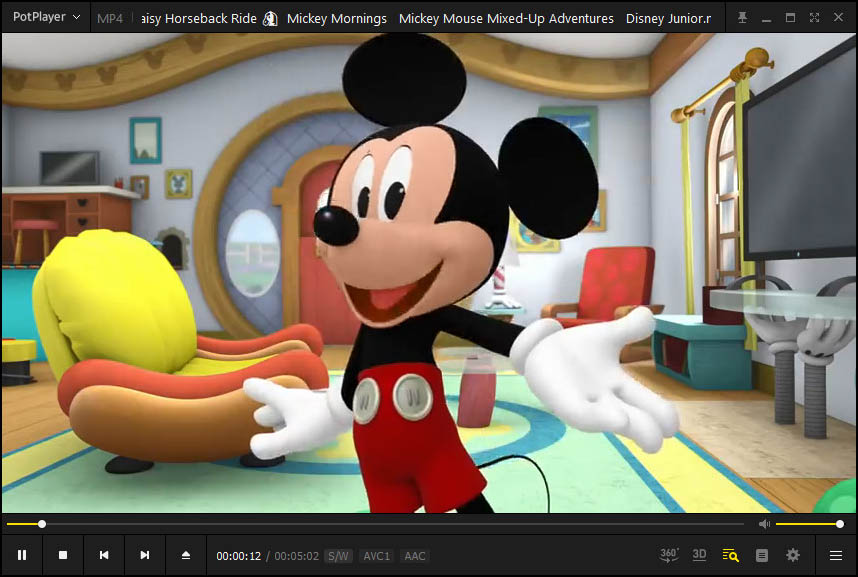 Many users think PotPlayer is better than VLC Media Player due to its attractive layout and customization options. For example, video rendering, 3D video mode, screen rotation, video capture, video recording, color control, etc. Moreover, these functions are easy to use. Therefore, many people take PotPlayer as an excellent VLC alternative for PC.
Easy to use
Various video and subtitle formats supported
OpenCodec supported
Hasn't updated for a long time
Extra software contained in the installer
Bonus: Best Video Downloader
VLC Media Player is a versatile open-source program. Besides playing videos, VLC helps you download videos or rip audio from video for free.
However, the download process on VLC Media Player is not as easy as other video downloaders. How to download online videos effortlessly? I would recommend AnyVid Video Downloader.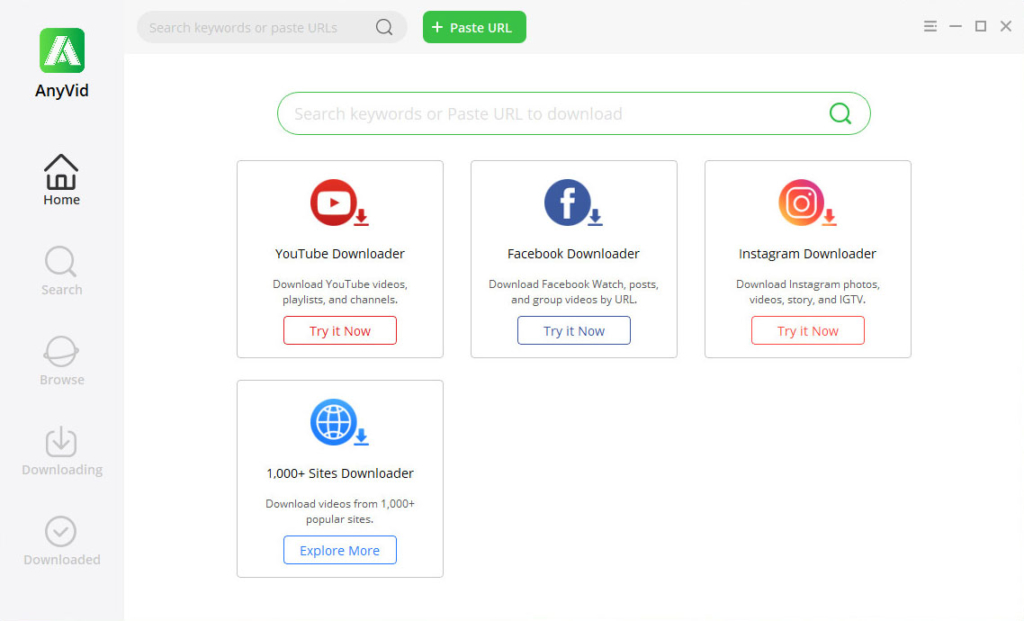 AnyVid Video Downloader allows you to download videos or rip audio from YouTube, Facebook, and other 1,000+ sites with only 2 steps. Moreover, AnyVid offers various audio and video qualities for choice. For example, you can download online videos in 360p, 480p, 720p, or even 1080+.
On top of that, you can also download a YouTube playlist or download multiple videos simultaneously. AnyVid is safe, clean, and free to use. You can install it on your Windows, Mac, or Android phone. It is worth noting that the Android Version of AnyVid features a built-in media player. Hence, you can take it as a VLC alternative for Android.
AnyVid
Download any video from 1,000+ websites
How to download online video downloader?
Search for the online video you wish to download with the video title or URL. Then click the search icon.
When the results show up, you can preview the video by hitting the thumbnail's play icon. Or you can click the Download icon and pick the desired video or audio quality. Then further click the Download button to save the online video onto your device.
Tip: AnyVid Video Downloader also offers a fast download service with the MP4 button. Click it, and you can save videos with only 1 click.
Conclusion
The best 7 VLC alternatives mentioned above are compatible with popular video formats. Moreover, they feature various functions to boost your viewing experience. I bet you will find a suitable VLC alternative for your PC, Mac, Android, and other operating systems.
If you want to download an online video with a VLC alternative, AnyVid is your top choice. It helps you download videos from popular sites with only 2 steps.
Go for it now!
AnyVid
Download any video from 1,000+ websites
Frequently Asked Questions
Is VLC still the best?
VLC Media Player is a bit sophisticated for common people. Besides that, it crashes occasionally. Hence, we can't take it as the best media player. Here are the top 7 VLC alternatives worth your try, to name a few, SMPlayer, KMPlayer, RealPlayer, GOM Player, Microsoft Movies & TV, Windows Media Player, and PotPlayer.
What is the best alternative to VLC Media Player?
There are various VLC alternatives, such as SMPlayer, GOM Player, KMPlayer, PotPlayer, Microsoft Movies & TV, Windows Media Player, and RealPlayer. Among them, PotPlayer Player is my favorite alternative to VLC Media Player. It offers an immersive 3D viewing experience. Besides that, it allows us to preview the scene with snapshots.
You May Also Be Interested in These Topics