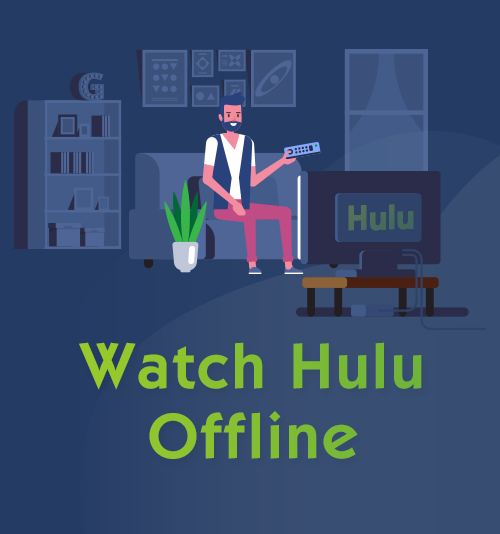 "Can I watch Hulu for free?" "Can I watch Hulu offline?" "How to watch Hulu offline?"
These are the most frequently asked questions for Hulu lovers.
If you are a subscriber of the Hulu No Ads Plan, you can watch Hulu offline on supported mobile devices.
Yet, if you do not subscribe to Hulu No Ads Plan, how can you watch Hulu offline?
Don't worry!
This article will present to you a comprehensive guide, including how to watch Hulu offline with Hulu subscription and how to download videos or TV shows for free.
Let's started.
Part 1. How to Watch Hulu Offline with Hulu App?
Hulu is a subscription-based internet video provider. Subscribers of $12/mo HuluNo Ads Plan are allowed to download videos and TV shows for offline watching on Hulu app.
How to download Hulu videos for offline viewing?
Tap New Downloads on the Hulu app > Select "See What's Downloadable" to find the downloadable content > Click on the Download button next to the video, and the video will be saved to your local devices.
Or you can search the video keyword by tapping the Search icon. Preview the search results, and you will find the Download icon appears in the TV shows and movies that support offline watching. Then, click on the Download icon to start downloading.
Note:
You can download up to 25 TV shows or movies across 5 supported devices at one time. The downloaded content can be accessed within 30 days. And, the downloaded content will be expired within 48 hours after starting playback. When the downloads expire before watching, you can renew it by: Tap Downloads from the global navigation bar > Tap the alert mark next to the expired download content > Then, tap Renew Download.
When you finish downloading, you can watch the downloaded videos offline on the Hulu app.
Part 2. How to Download Videos and TV Shows for Free?
In the first part, I share you with the guide on how to watch Hulu offline within the Hulu app. The premise of watching Hulu offline is subscribing to Hulu No Ads Plan. So, how to watch Hulu for free or how to download Hulu for free?
Third-party software will help you. Here, I want to share you with an all-in-one video download tool, AnyVid.
With AnyVid, you can get your favorite TV shows and movies downloaded for free. For example, you are looking for movies of IMDb top 100 on Hulu. You want to watch them offline on your trip. Yet, you are not a Hulu No Ads Plan subscriber. At this moment, you can go to AnyVid.
Get your AnyVid today and launch it on your devices!
AnyVid
Download any video from 1,000+ websites
for Windows 10/8/7
for Mac OS X 14+
for Android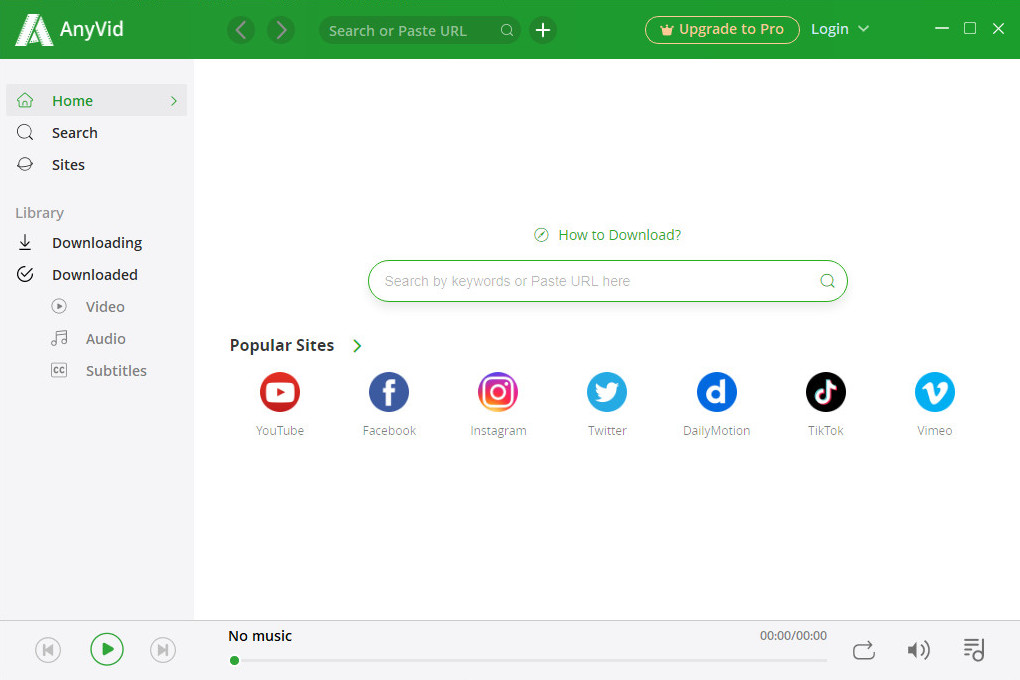 Type in the movie title on the search box and search for the results.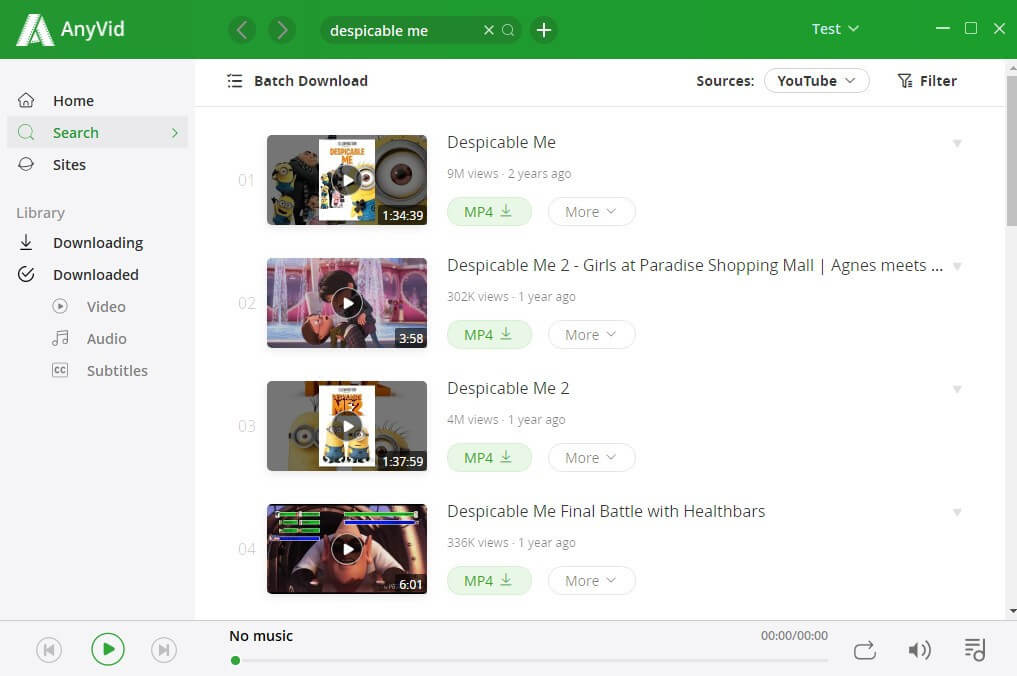 Click on the thumbnail to play the video. Then, click on the MP4 button to start downloading. After downloading, you can enjoy the downloaded content offline.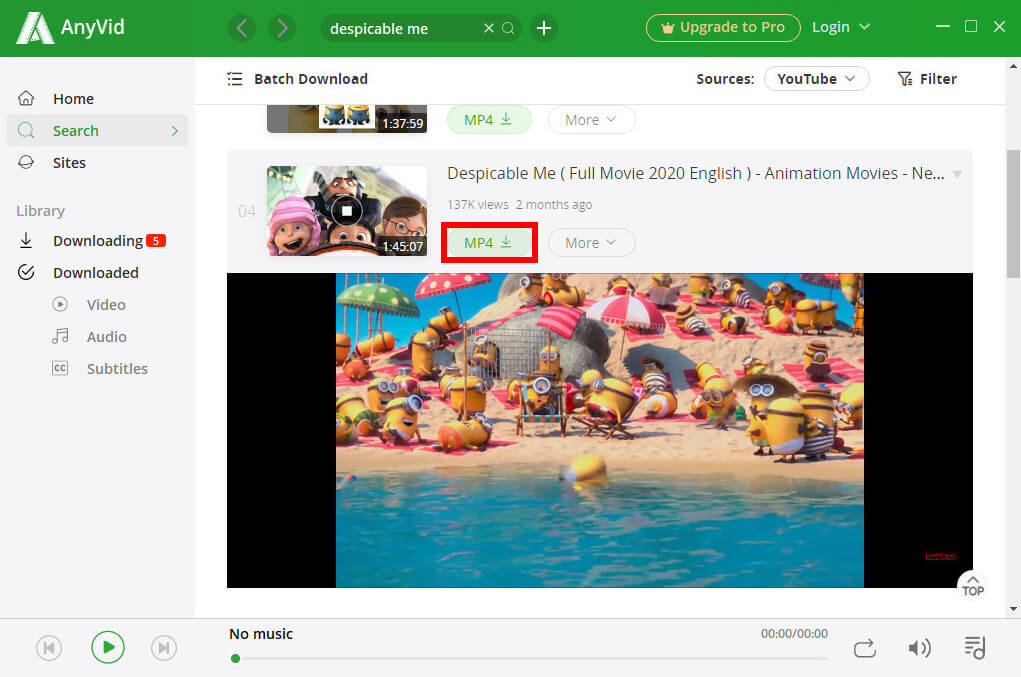 Besides, AnyVid supports batch download. You can download all your favorites at a time. How to do?
Firstly, click on Batch Download on the search results.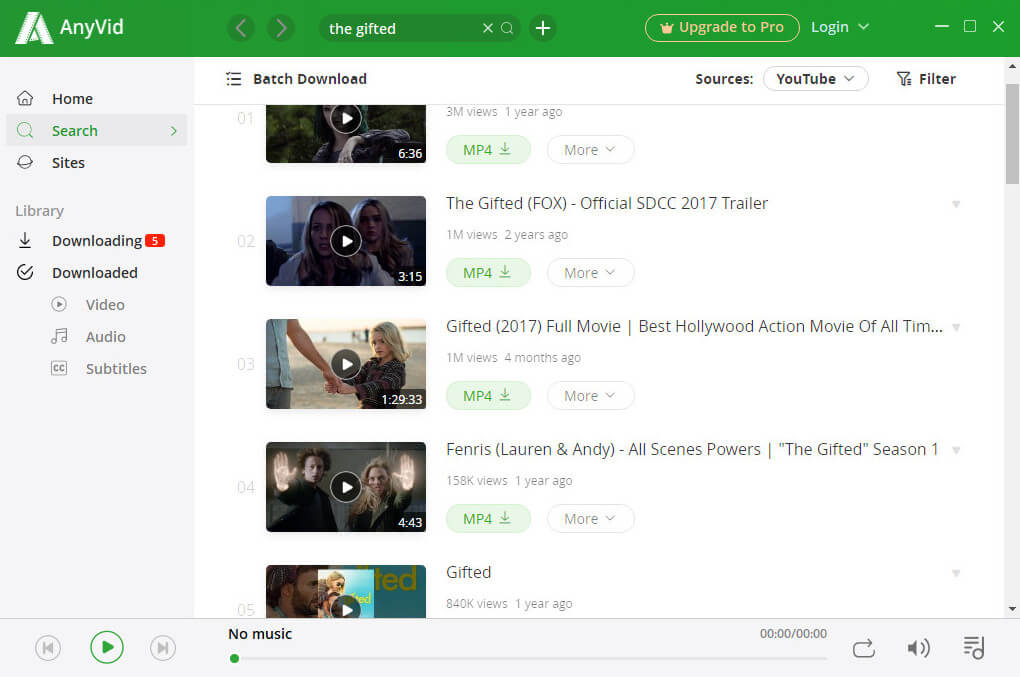 Secondly, check to select the video you want to download. Then, click on the download button to get videos downloaded.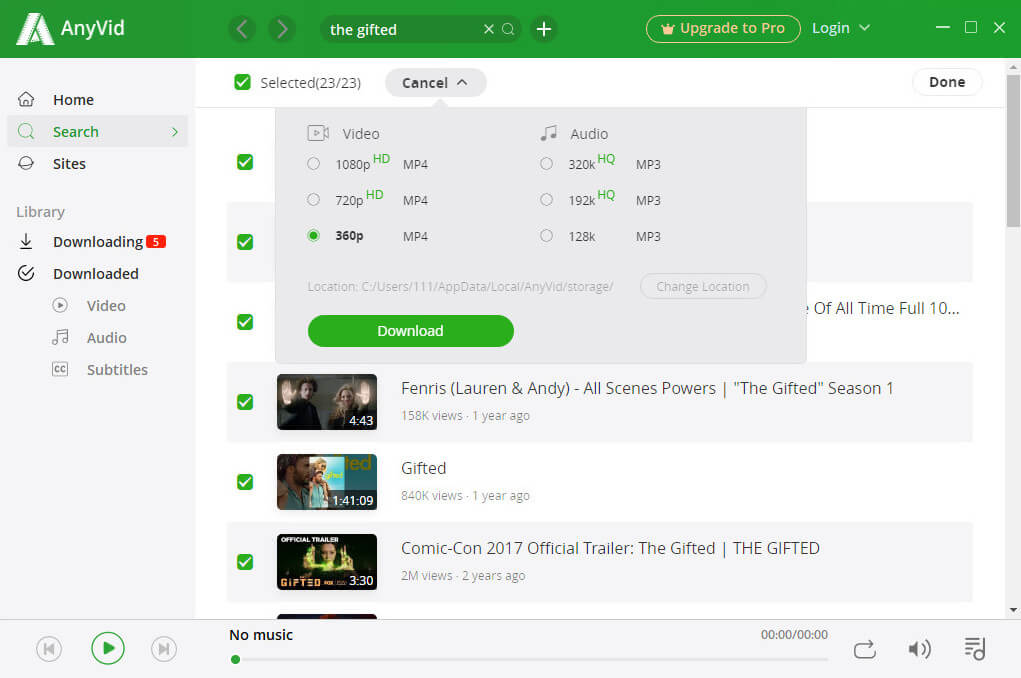 Bonus Tip: AnyVid is compatible with Windows, Mac, and Android. It supports +1000 embedded sites, which you can stream trending videos and TV shows from popular sites across your mobile devices.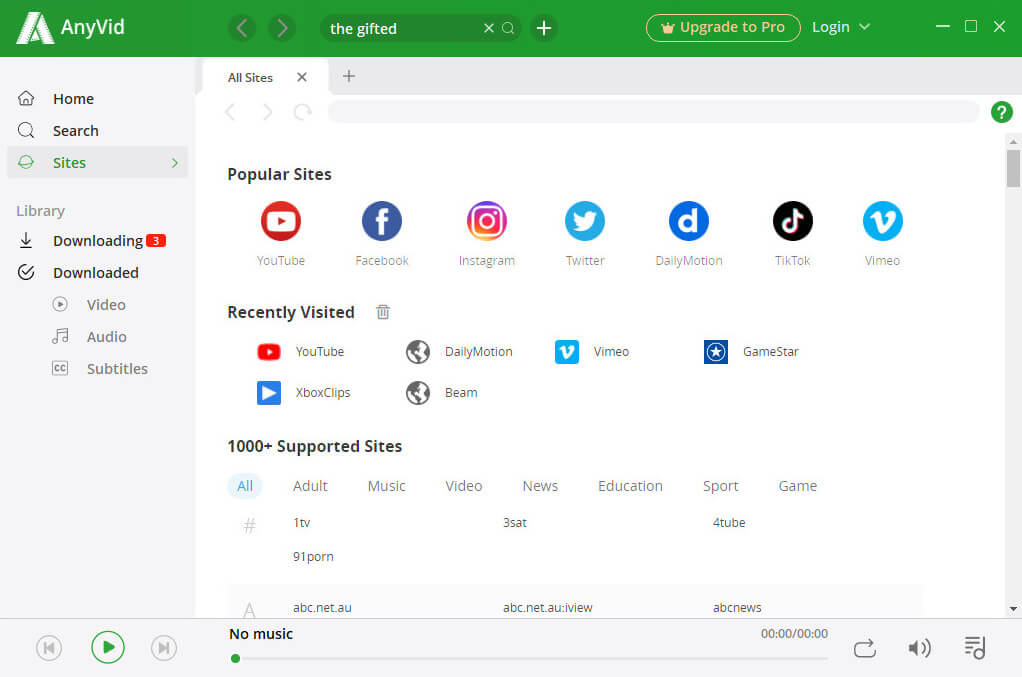 Let's take YouTube as an example. Click on YouTube icon to access to YouTube site. As the picture shown below, you can stream YouTube videos within AnyVid. And you can get video downloads by clicking on the green download arrow at the lower right corner.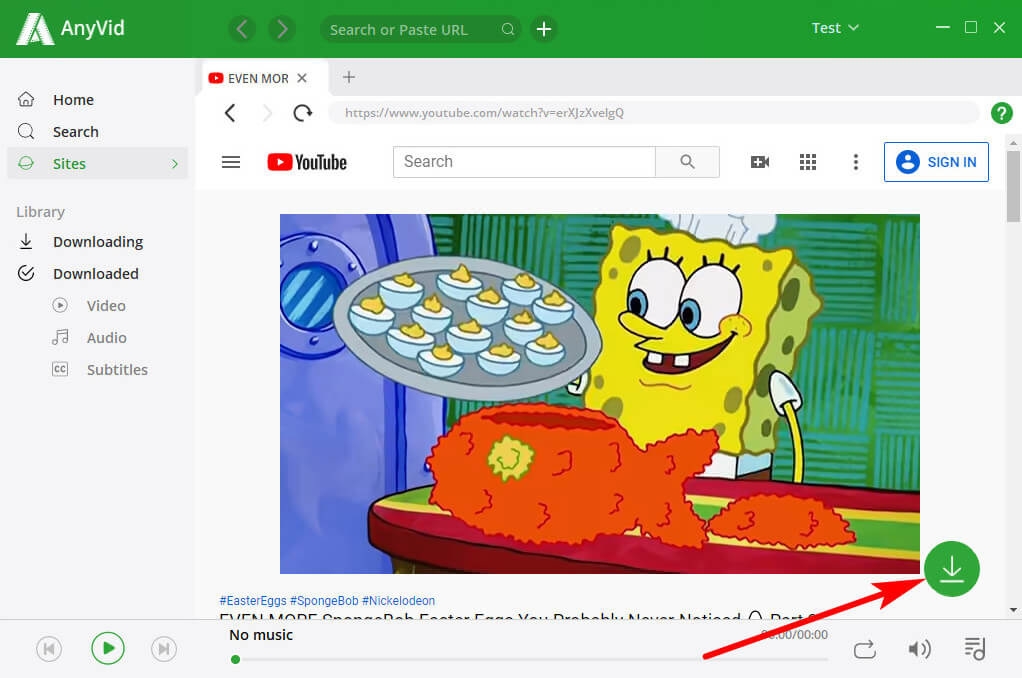 Summary
Can you download Hulu to watch offline now?
Follow the tips mentioned above to get the thing done.
If you are a Hulu No Ads Plan subscriber, watch Hulu offline is easy.
If you want to download TV shows or videos to watch offline for free, you can use AnyVid. Within an app, you can stream and download hot TV shows and movies.
You May Also Be Interested in These Topics