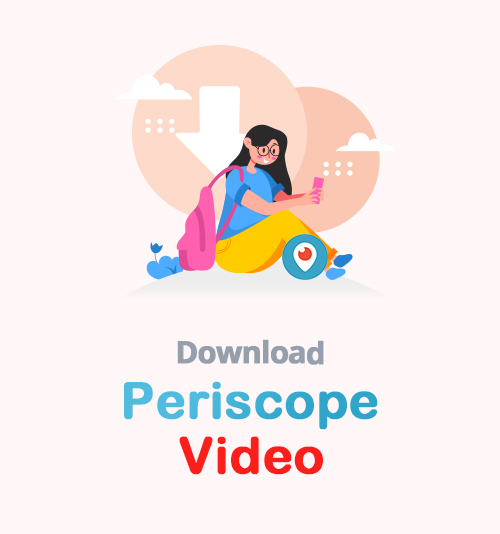 Periscope is a living streaming app. With Periscope, you can broadcast and explore the world through live video. You can get breaking news, visit new places, or meet people and share interests in real-time.
Some of the Periscope videos are really awesome, and you may want to watch them again. However, Periscope doesn't allow you to save videos for replay, which is really inconvenient.
That is why so many people ask how to download Periscope video, download video from Periscope, etc.
We have tried a lot and find out the best downloader to download Periscope video easily.
Let's get a quick view.
Part 1. Download Periscope Video with Keywords
As mentioned above, it is inconvenient to replay Periscope videos since there is no access to save the videos we've watched. That is why I introduce AnyVid downloader to download videos from Periscope. With AnyVid, you can download Periscope videos easily.
If you want to watch a collection of Periscope videos, or you only remember the video title and fail to find the URL, AnyVid will help you to find out the videos with keywords. Most downloaders do not allow searching for videos with keywords, but AnyVid dose. Also, AnyVid enables you to preview the videos, just in case you get wrong videos. Aside from that, it supports downloading HD Periscope videos on Windows, Mac, and Android.
Now let's see how to download a Periscope video with keywords quickly.
Of course, install AnyVid is required.
AnyVid
Download any video from 1,000+ websites
You need to visit the Periscope site, find the videos you want to download and copy the video captions . Then launch AnyVid, paste the captions on the search bar. Now you can start searching. Or you can insert keywords on the search bar directly. The keywords can be a music/video title, artist, album, captions, etc.
Preview the video and start downloading. You can tap the small play button on the thumbnail to preview the videos. For downloading, pick a format and go for it.
After the videos downloaded, you can find them in Music or Video files separately.
By the way, batch downloading Periscope videos is also available. Select several videos from the search result, then click the green download button on the lower right of the screen.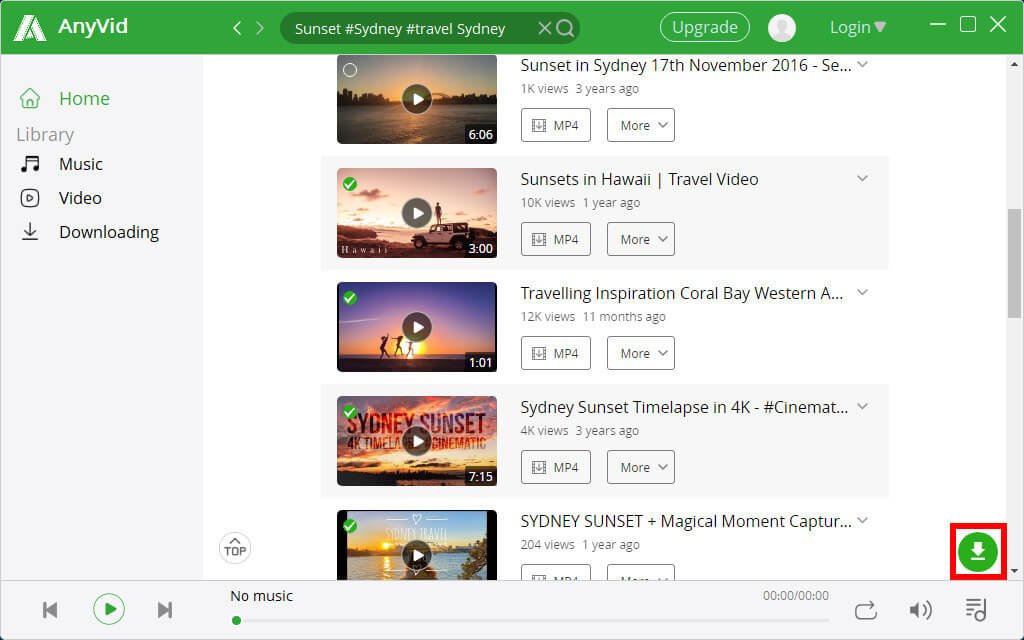 A page will pop up, further choose a format for all videos, and tap on start download.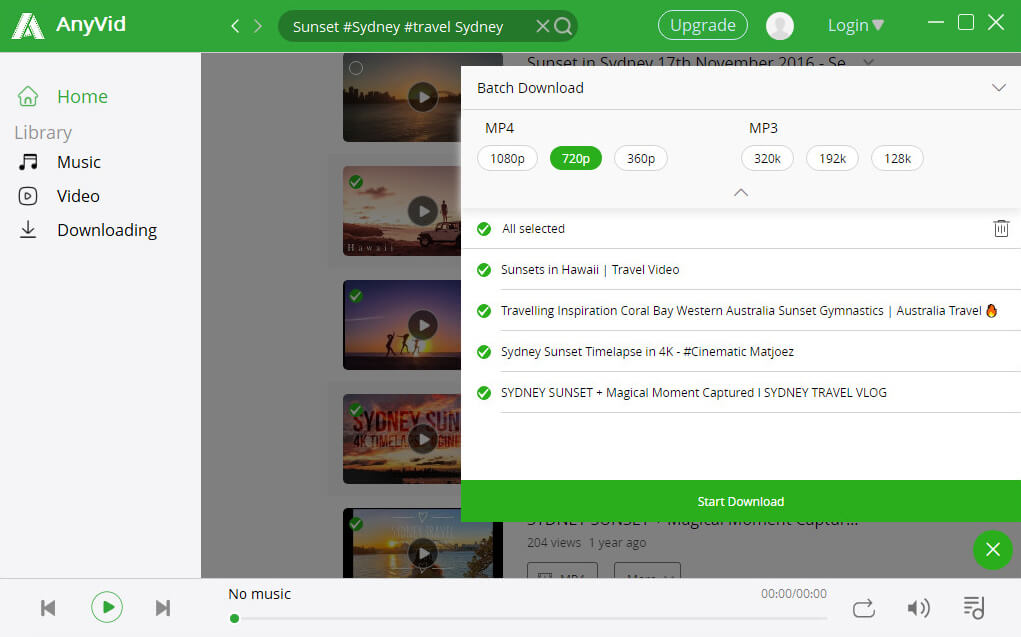 Part 2. Download Video with A Link
Except for downloading Periscope with keywords, AnyVid also supports downloading videos with a unique link. This method helps to find out videos exactly.
Besides, it supports download HD videos on Windows, Mac, and Android. Furthermore, AnyVid is a safe and clean app without pop-ups, plug-ins, and viruses.
Now let's see how to download video easily.
Before we start, you need to install AnyVid app on your device.
AnyVid
Download any video from 1,000+ websites
Copy the video link. In most cases, you can find the video link on the web address bar. But it is not workable for Periscope. As for Periscope video download, you need to copy the Periscope link through the share button. Click the Share button on Periscope video, and further click on Copy Link to get the right link for downloading.
Paste the video link on AnyVid search bar. Then start searching.
Pick a format and go for it. You can preview the video by clicking the play button on the thumbnail.
After the video downloaded, you can find it in the Library.
Conclusion
I have introduced two methods to download Periscope video. You can download Periscope streams either with a link or with video captions. Many other downloaders are not so smart for searching for videos by titles or captions. That is why AnyVid surpasses other downloaders. Besides, no pop-ups or banners will disturb you in the downloading progress, which is really user-friendly.
Download AnyVid right now!
AnyVid
Download any video from 1,000+ websites
You May Also Be Interested in These Topics