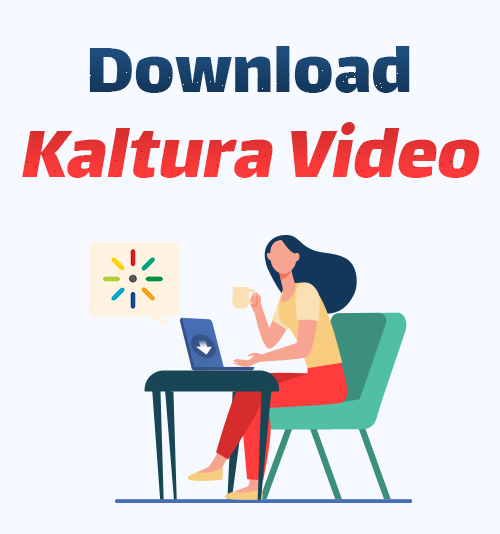 Kaltura is a video cloud platform that allows people to share video content as a group. Nowadays, due to the lockdown of COVID-19, online lectures and meetings are pretty common among colleges and universities. Many famous higher education institutions using Kaltura as a video-sharing platform for daily education activities.
Students may need to watch the teacher's lecture multiple times and need to fast forward or backward. Watching lecture videos online means you may encounter an awful network connection, so downloading Kaltura video for offline viewing is the best choice.
Read on, and see how to download Kaltura videos.
Part 1. Best Way to Download Kaltura Video: AnyVid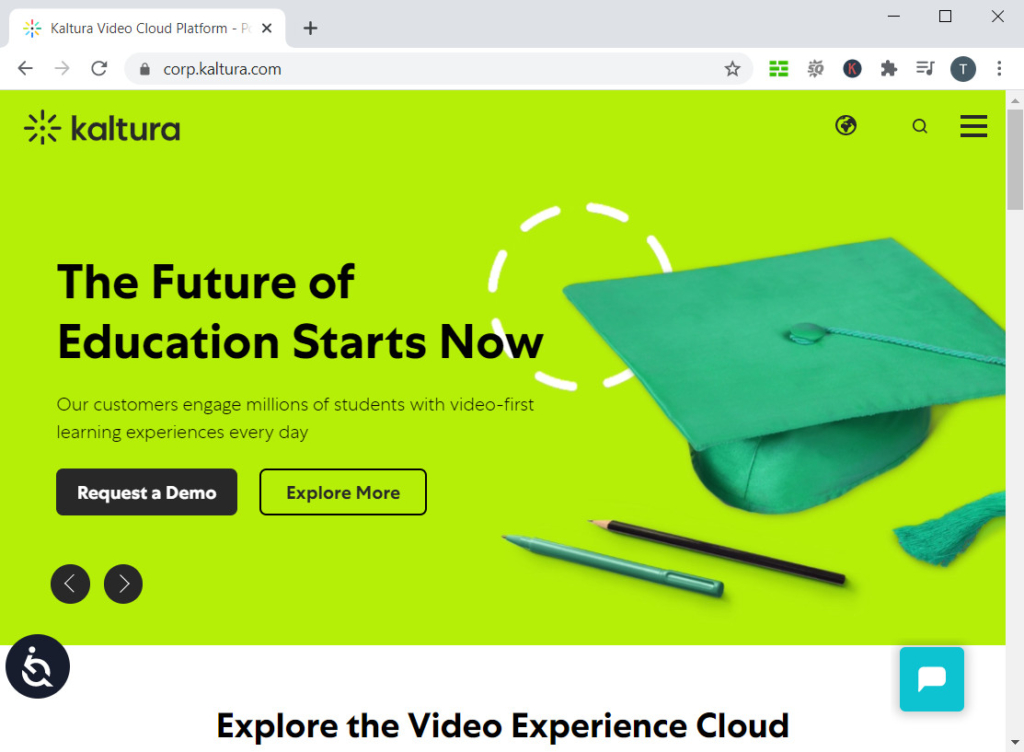 Kaltura does offer the download service for users – only for the content uploaded by yourself. To download it, you have to enable the download for the content you want to download. Click "Edit," and then choose the video quality at the "Download" tab. If you want to download the video in the original quality and format, choose "Source." Finally, click "Save." After that, you will see the Download button under the video player.
For the videos uploaded by others, you may need a good third-party tool to help.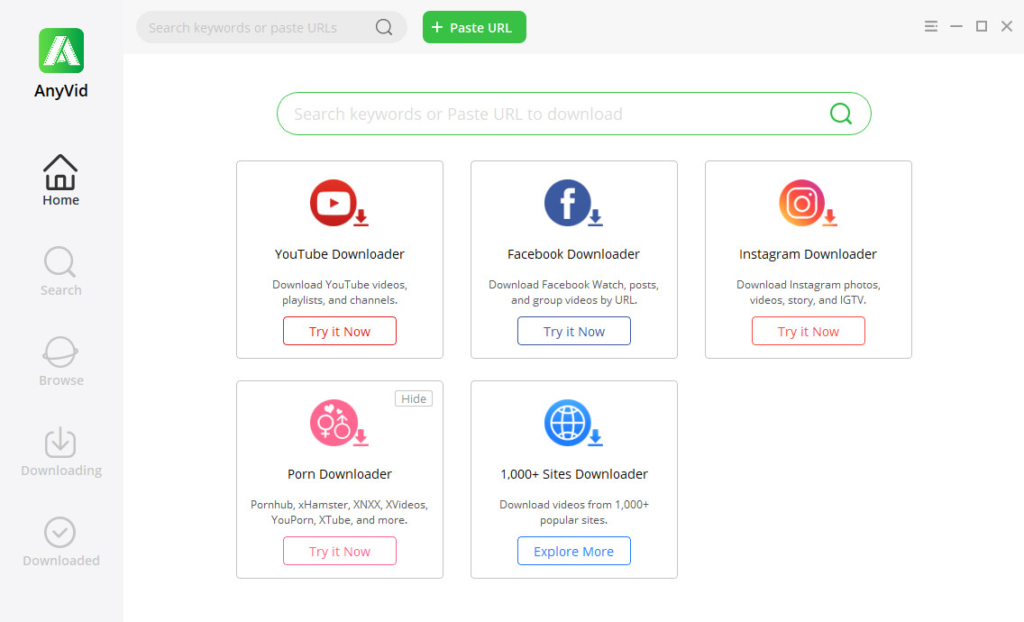 AnyVid could be a great assistant. It's a powerful but easy-to-use video downloader that supports more than 1,000 sites. By simply copying and pasting the video URL into its search box, AnyVid can offer you all the available download options. You can choose the quality and format you want and then click Download. AnyVid will download Kaltura video automatically following your default path.
If you don't have the exact Kaltura video URL, don't worry, you can search for it on the Internet by typing the keywords in AnyVid. What's more, if you want to download a series of lecture videos, AnyVid could save your time as much as possible by downloading them in batches. AnyVid has no ads and no virus, and it's safe enough to be your Kaltura video download assistant.
Part 2. How to Download Kaltura Video Online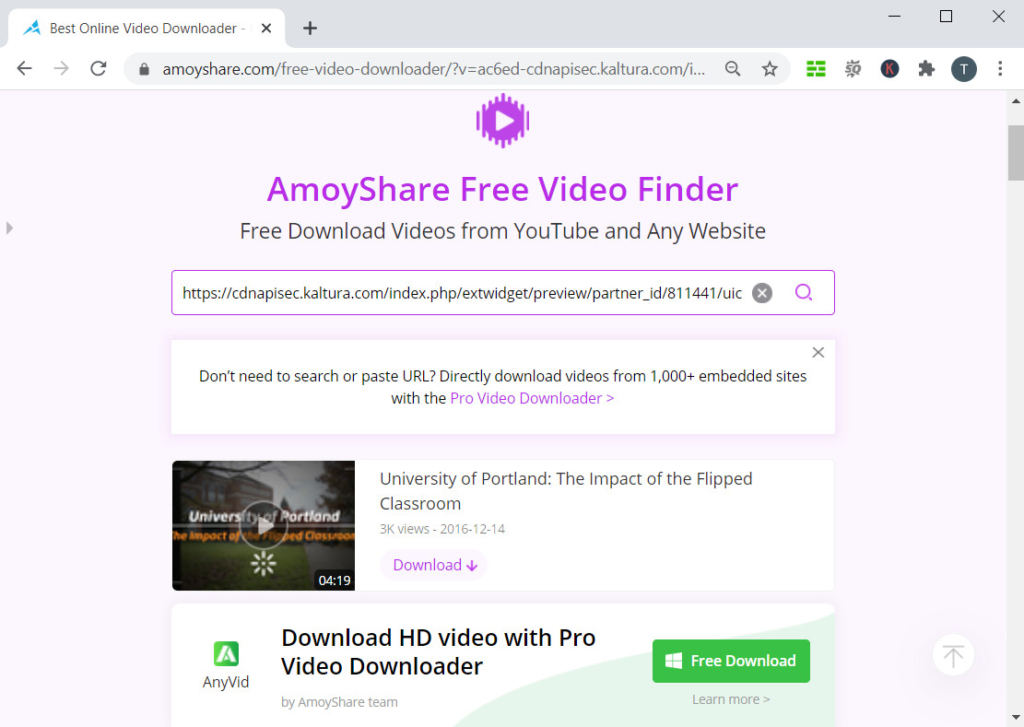 Download Kaltura video online is another feasible way. If you tend not to install any program on your device, you can still use online video downloaders like Free Video Finder.
The steps of download Kaltura video online via Free Video Finder are almost the same as using AnyVid. Copy and paste the URL of the Kaltura video and Free Video Finder will present the download options. Free Video Finder supports video downloads from 250+ websites. It's totally free without any ads or malware.
After Free Video Finder shows the search result for you, you can select the one you wish to download. Click the Download button, and the video will be opened in a new window. Click the bottom right corner and choose Download, the task will be added to your taskbar's queue automatically.
Although the online video downloader is less stable than the downloader software, it could meet your needs if you just want some basic downloads. You can download videos less than 10 minutes via Free Video Finder.
Part 3. Trick: Download Your Own Video
Besides Kaltura, you can download videos from more than 1,000 sites by using AnyVid. As a downloader program, AnyVid always provides a much stable service than online downloaders. If the original video has HD or 4K quality, AnyVid could grab it with lossless quality. What's more, the download speed is 3 times faster than other downloaders.
Let's see the specific steps of how to download your own video by using AnyVid!
Copy the video link from the website. Here, I'm still using a Kaltura video as an example.
Paste the video link into AnyVid's search box. Hit Enter to start the search.
You will see all the available download options on the result page. Select the one you like, and then click Download.
The download task will be added to the queue. You can view the process bar in the Downloading tab.
After the download task finishes, you can check your local folder and watch the video offline.
Conclusion
Download Kaltura video is much easier than you thought! You can either download your own video on Kaltura by enabling downloading to it or use AnyVid to download others' videos easily. Online downloaders like Free Video Finder can also help.
AnyVid
Download any video from 1,000+ websites
for Windows 10/8/7
for Mac OS X 14+
for Android
For me, I think AnyVid is the best option. Because it can download videos from many different websites, which means installing downloader once could satisfy all your future needs.
Don't hesitate to give AnyVid a chance! You won't have any loss for just a try.
Frequently Asked Questions
What is Kaltura?
Kaltura is a company that offers Cloud TV, online video platform for media groups, Education Video Platform for academic institutions, and Enterprise Video Platform for companies' internal and external communications.
How to download Kaltura video?
You can download Kaltura video by copying and pasting the video URL to AnyVid, or using an online video downloader like Free Video Finder. Besides using the exact video URL, you can also search by the keywords of the video title in AnyVid to get the result.
You May Also Be Interested in These Topics