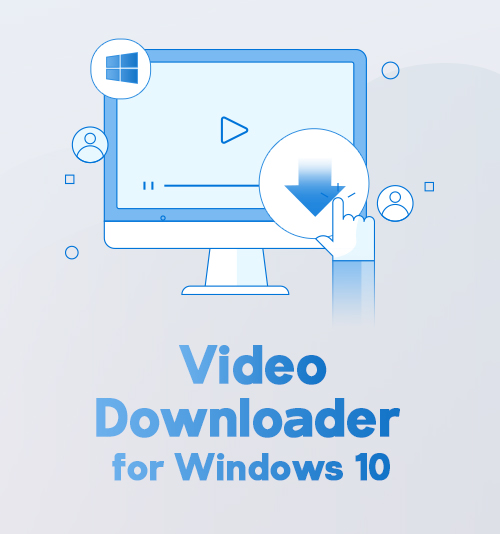 There are many video downloaders on the market, but it is hard for you to find the best video downloader for Windows 10.
What is the best video downloader for PC Windows 10? The main criteria you need to take into account are as below:
– solid performance
– multi sites supported
– easy to use
– features like batching downloading and conversions
– good value for money
We have tested various popular video downloaders and find out some outstanding free video downloaders for Windows 10 64 bit.
Let's move on!
Part 1. Best Video Downloader for Windows 10
AnyVid is a free video downloader for Windows 10. It has some key features which make it stands out from the crowd.
1) It allows you to easily download videos from all popular streaming sites, such as YouTube, Facebook, Dailymotion, etc.
2) Besides, the interface of AnyVid is straightforward and easy to use. You can convert videos to audio easily with AnyVid. There are several formats and qualities for choice.
3) The most important is, you can download videos from AnyVid without spending a dime.
In a word, AnyVid is the best video downloader for Windows 10 after comparison.
AnyVid enables you to download videos with few clicks. You can start downloading videos after installing it on your computer.
AnyVid
Download any video from 1,000+ websites
for Windows 10/8/7
for Mac OS X 14+
for Android
Copy the video URL from the website, and paste it into AnyVid search box to search for videos. Either video URL or the playlist URL is workable.
After search results show up, you can click the MP4 button to download the video with default quality. Or you can click the More button to pick the desired format. Both video and audio formats are available.
Wait for a few seconds and the video is downloaded. The download speed is fast because AnyVid supports downloading videos in multi-tread, and the downloading speed can be increased by 300%.
Besides, AnyVid boasts a built-in search engine that helps to search and download videos directly. You can launch AnyVid and click the popular video streaming site on Home page to watch and download videos. Or you can insert video-related keywords in the search box to find videos and batch download them with ease. The keywords include video title, artists, album, captions, and so on.
Give it a shot right now!
Part 2. 3 Alternatives of Video Downloader for Windows 10
With the time pass by, some videos downloader such as YTD video downloader for Windows 10 has changed their strategy and start charging for download without free trials. To ensure you can get the best experience, we list another 3 free video downloaders for Windows 10 in this part. Each of the listed video downloaders has its distinct features.
Video Download Capture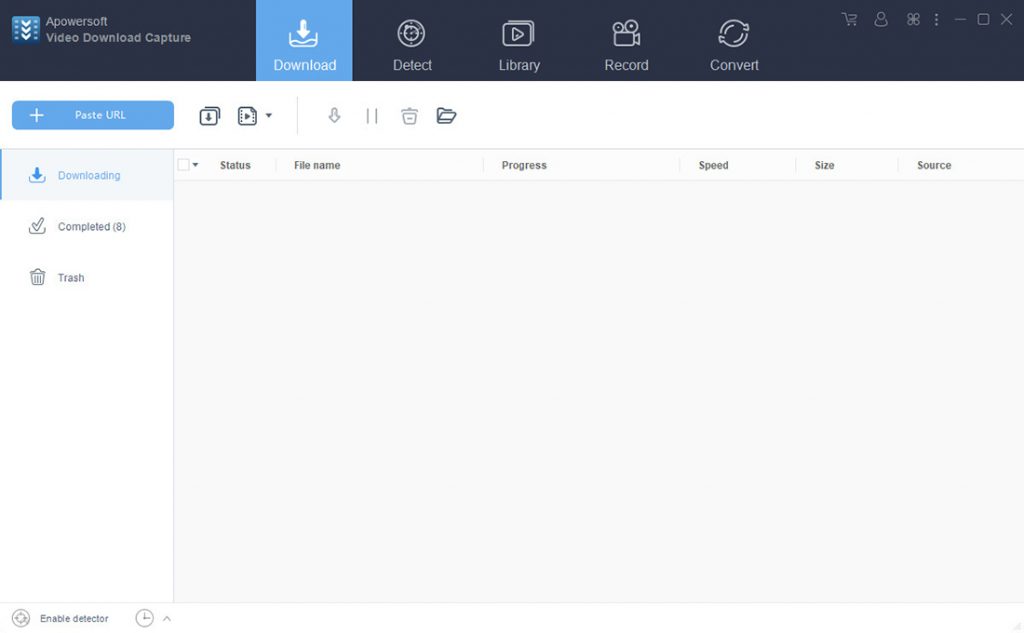 Video Download Capture works well on Windows 10. The interface is simple but the functions are powerful. You can download, record and convert videos with this app. however, it supports to download videos with URL only. After you copy the URL from the website, Video Download Capture could detect it and start downloading automatically. The download speed is fast.
The only drawback of Video Download Capture is that you can download 1 file at a time and only record 2 minutes or convert 30% of the video with a trial version. Also, it will remind you of renewing the VIP account all the time. Otherwise, it is a good video downloader for Windows 10.
4K Video Downloader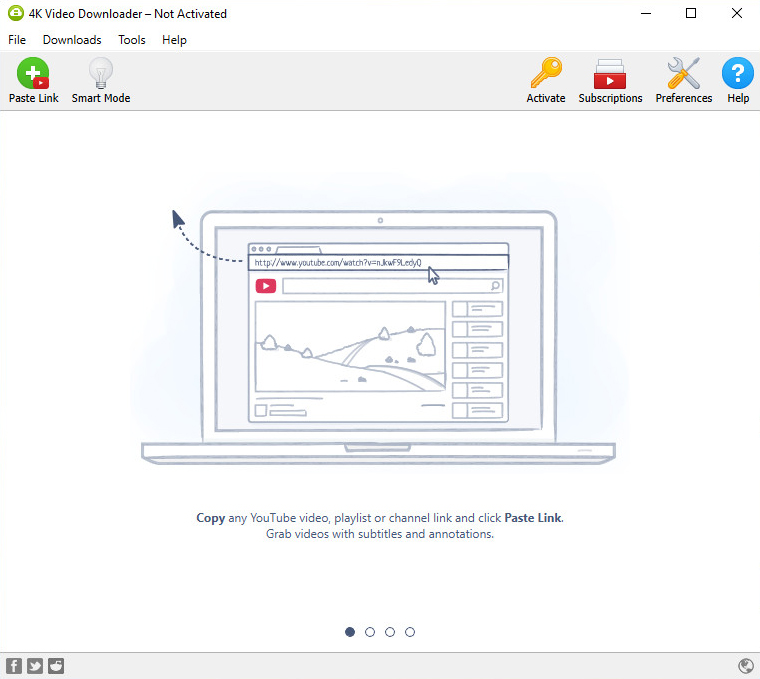 4K Video Downloader is a good YouTube video downloader for Windows 10 64 bit. It supports downloading videos from YouTube and other popular video websites with ease. You can download HD videos or extract audio only when you download with 4K video downloader.
However, 4K video downloader limits the downloading speed as well as the number of playlists and channel downloads. The advertisement shows on the free version as well. You can activate premium features to get unlimited download service. On top of that, 4K video downloader is an excellent video downloader software for Windows 10.
Freemake Video Downloader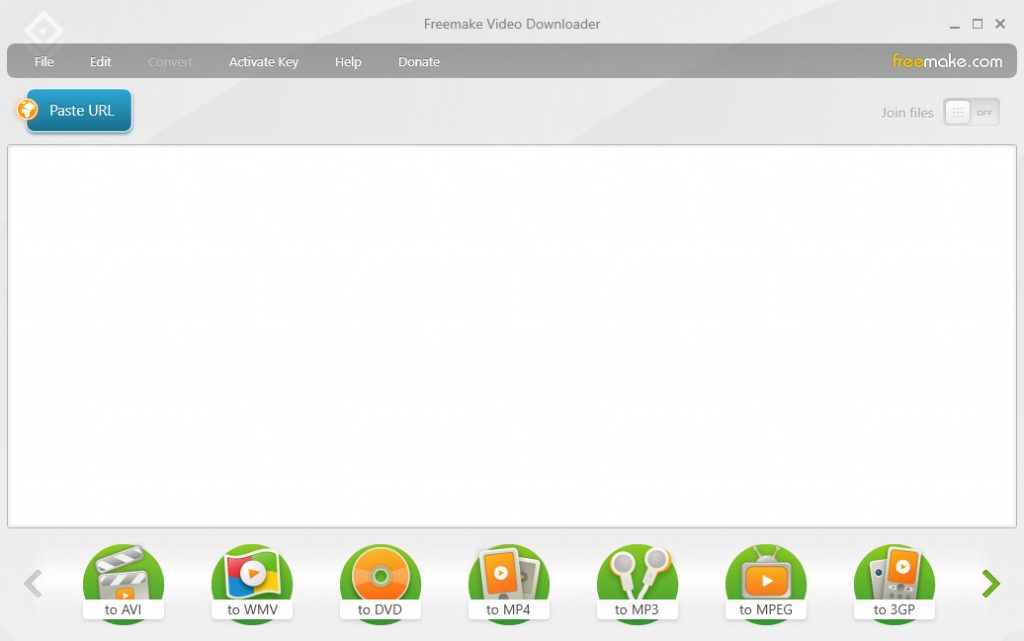 Freemake Video Downloader for Windows 10 64 bit is also a good choice for downloading videos from the website. You can download, convert and edit videos with it. Freemake Video Downloader offers many video formats for downloading. After downloading, you can further convert or edit videos with ease.
However, Freemake logo is added to the downloaded videos unless you upgrade to its King level. Besides, if you want to download video music in mp3 format, you have to download the video first and convert it into an mp3 format while most other downloaders in the market allow you to convert video into mp3 directly.
The Bottom Line
Above I have shown you the best 4 video downloader for Windows 10. They are all free to use. You can find the most suitable one for you.
If you want to download videos at a fast speed, AnyVid is your top option. Its downloading speed increases by 300% while others set a limitation on speed. Besides, it allows you to batch download video and download playlist in one go. What's more, it is a multi-platform downloader that can be used to download videos and audio from all popular video websites such as YouTube, Facebook, Dailymotion, etc.
Have a try right now!
You May Also Be Interested in These Topics