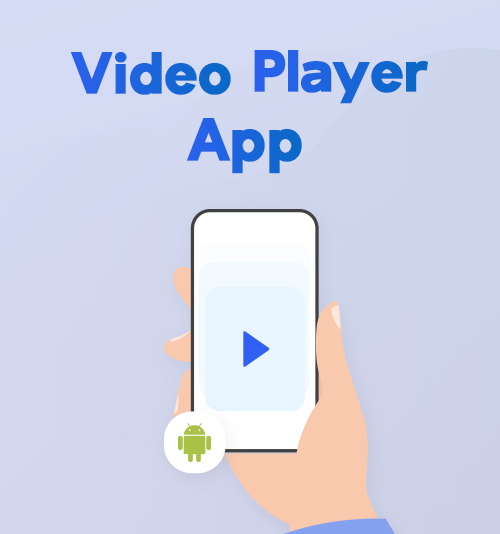 Nowadays, more and more people prefer watching videos on a mobile phone. And, every mobile phone has its default video player app.
Yet, people tend to find a third-party video player app for a better viewing experience.
Here, I handpick 9 best Android video player apps with advanced features of excellent playback control, subtitle support, network streams, and so on.
Select your favorite one based on the detailed information provided below.
Let's check out the best video player app for Android now!
Part 1. Top 8 Video Player App for Android
There are 8 best free Android video player apps for you. Find the one you like!
VLC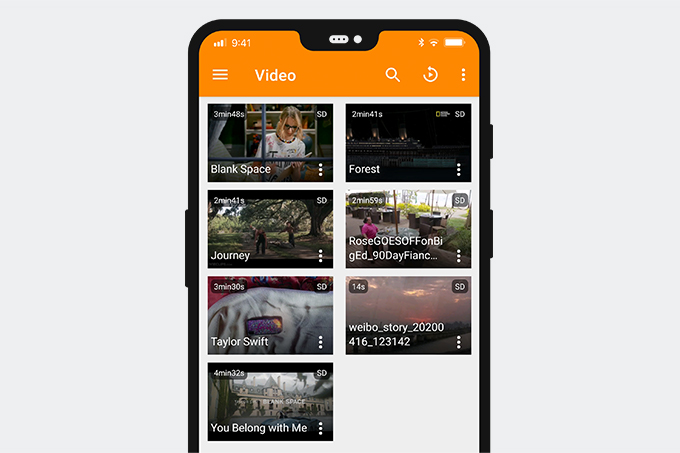 VLC is a multimedia player for Android. As a video player app for Android, VLC media player supports video playing under almost any format, from MP3 and MP4 to unusual formats like MKV and FLAC. It plays any video and audio files, as well as DVDs, discs, and network streams.
It is also a completely ad-free media player, which offers you excellent mobile video experience.
If you are looking for an all-in-one Android video player app, do not miss it.
MX Player
MX Player is another best Android video player designed with a user-friendly interface. It has multi-core decoding capability, and many features including subtitle support, gesture controls, hardware acceleration, and kids lock to avoid them touching other apps or making phone calls.
It also provides additional plugins for extra functions.
However, the only downside is that MX Player has ads.
FX Player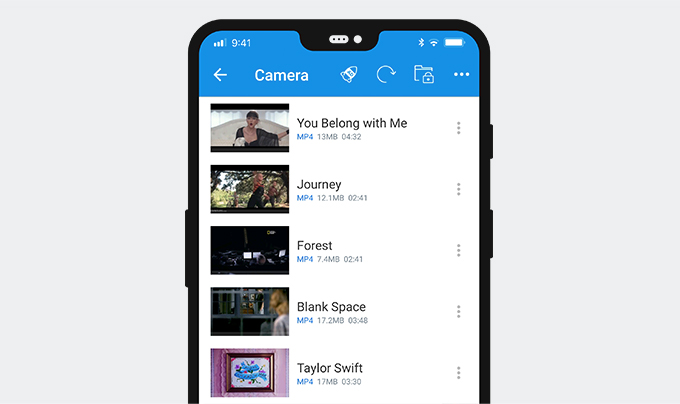 FX Player is the best free video player for Android. It supports almost all video formats like MP4, FLV, MPG, etc., and multiple audio formats like MP3, APE, WAV, and so on.
It features with gesture control of volume, playback, brightness. You can enjoy videos with 6 playback functions and watch full HD, 1080p, 4k, blue-ray ripping videos.
Besides, FX Player offers Floating Video experience, which lets you watch videos while browsing online.
XPlayer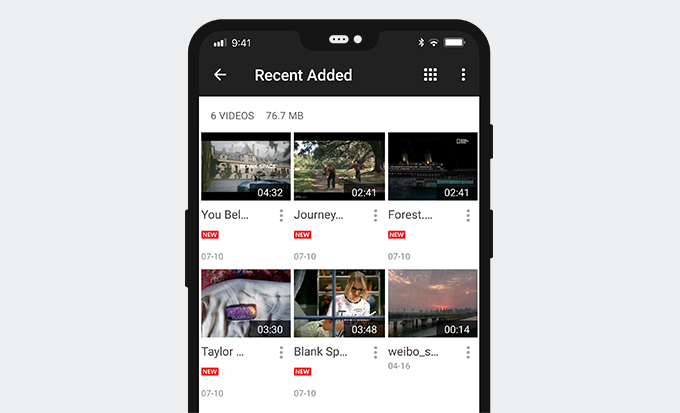 XPlayer is a video player app that supports 4K and ultra HD video playing. It is known as the best video player app for all video formats, including MP4, MKV, AVI, M4A, FLV, RMVB, etc.
XPlayer keeps your videos safe with a private folder, protecting them from being deleted.
You can also get features like night mode, playback speed, quick mute, subtitle download, and adjustment.
KMPlayer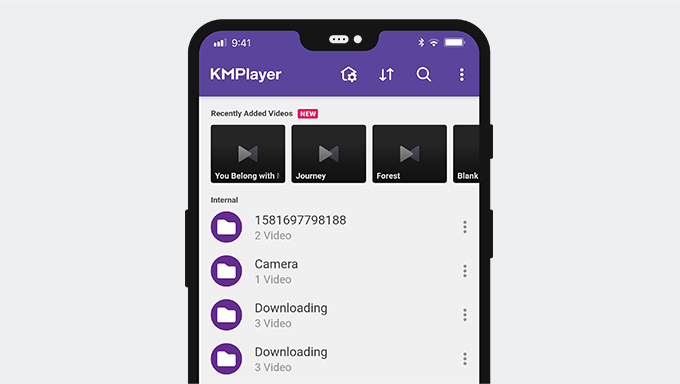 KMPlayer is another choice for the best Android video player. It is a video player app with no ads.
The same as other best video player app, KMPlayer supports various video formats. It also covers excellent features like subtitle support, gesture control for playback, library viewer for files auto-detection, and cloud storage that allows watching content stored in Google Drive.
Get your KMPlayer today!
BSPlayer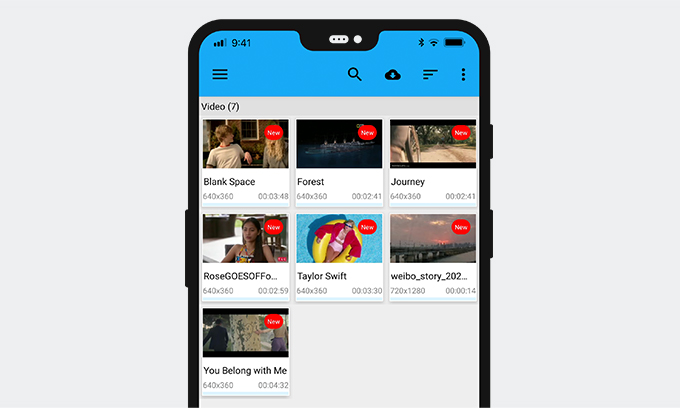 Featuring both software and hardware decoding capability, BSPlayer is a popular Android video player app. This app supports almost all popular video and audio file formats.
What's more, BSPlayer features pop-out viewer for you to watch videos while using other mobile apps.
It is an ad-supported video player app. However, you can subscribe to BSPlayer Full to get ad-free video viewing experience as well as other advanced features.
AC3 Video Player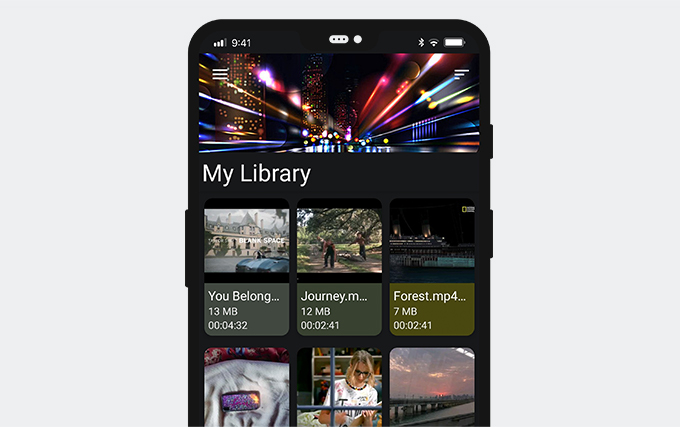 AC3 Video Player is a highly-recommend video player app for Android. It is configured to play videos with audios in AC3 format. With a built-in equalizer, the playing sound will be adjusted automatically.
All the media files can be loaded automatically. It also allows you to play videos from SD Card. No plugins are required when you use this app.
Besides, online video streaming and background playback are also available on AC3 Video Player. Download it now!
PlayerXtreme
PlayerXtreme is a popular cross-platform media player. With PlayerXtreme, you can watch videos and listen to audio in various formats. It is designed with a built-in subtitle downloader, allowing subtitle sync.
Also, it supports media streaming from PC or websites directly.
Like other best Android video players, PlayerXtreme offers you optimal viewing experience with features including hardware acceleration, custom gesture control, background playback and so on.
Go to Google Play Store to download the video player apps mentioned above right now!
Part 2. Best Video Player for Android
The best video player app will upgrade your video viewing experience. Here, I will share you with another best Android video player software – AnyVid.
AnyVid is not only the best video player for Android, but also a video downloader. With an app, you can watch videos under almost all formats and even get the videos downloaded for offline viewing.
When you want to watch videos or listen to audio, you can go to AnyVid, where a huge library of trending videos is provided. Move your fingers to select a video you want to watch and tap the video cover to play.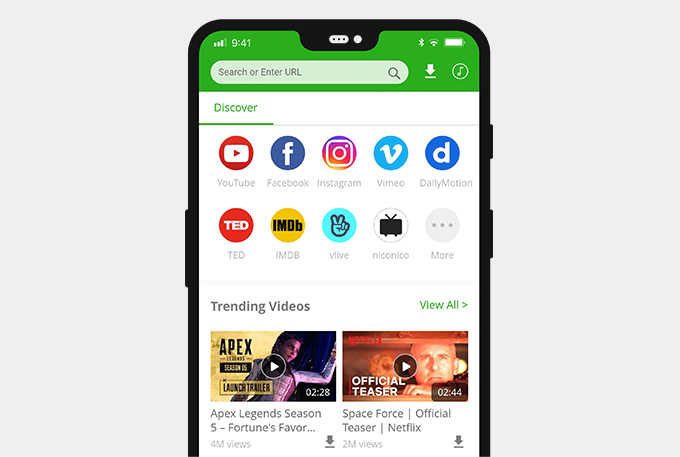 AnyVid also has a built-in browser, which allows you to stream videos from popular sites like YouTube, Facebook, Instagram, Vimeo, etc. within the app.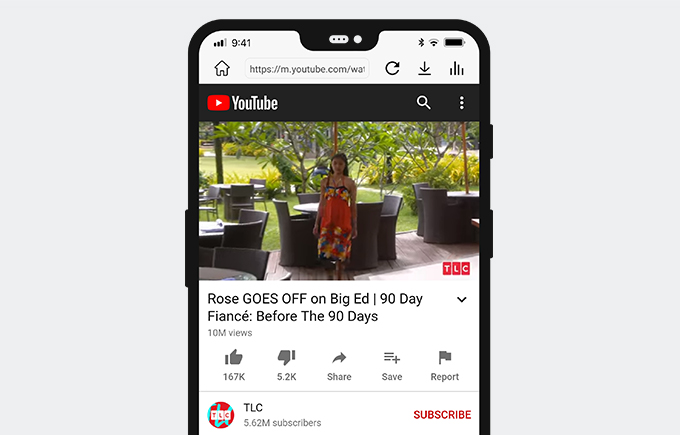 Furthermore, if you want to get videos downloaded, AnyVid can help you too.
With a smart search engine, you can search for any video on AnyVid. Type in a video title or paste a video link from video streaming sites on the search bar to get the search results.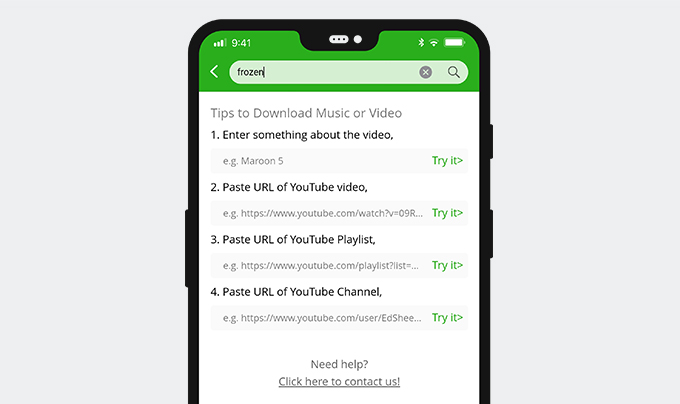 Tap the thumbnail to play the video and directly press the MP4 button to get downloads.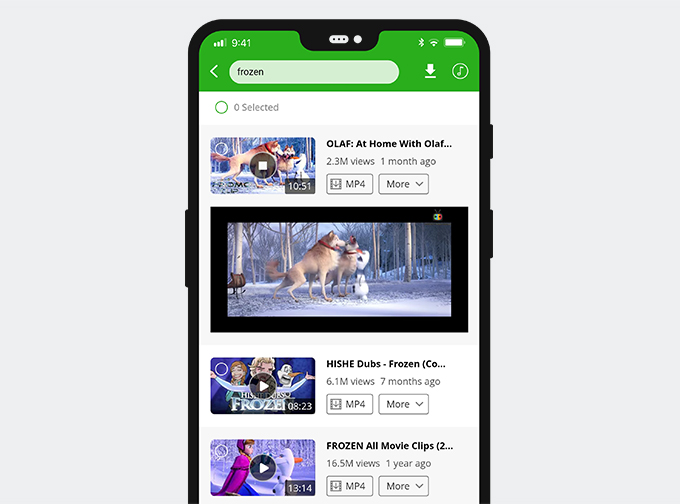 Conclusion
Although there are default video players on your Android phone, you can still choose the best Android video player app to upgrade your video viewing experience.
These 9 video player apps offer advanced features for you to enjoy videos with almost all formats.
However, AnyVid stands out from the others due to its capability of both video player and video downloader.
Get AnyVid on your Android devices today!
AnyVid
Download any video from 1,000+ websites
for Windows 10/8/7
for Mac OS X 14+
for Android
Share your reviews on the comment box below.
You May Also Be Interested in These Topics