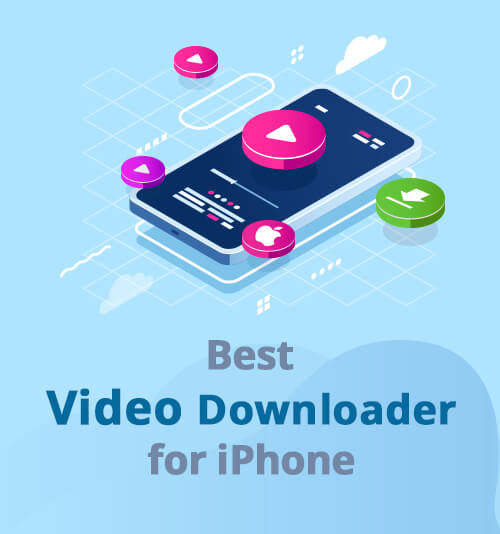 Being able to download videos to your iPhone creates a world of convenience. You'll be able to watch your favorite videos offline whenever and wherever you want.
It is no secret how strict IOS is about its stance on downloading videos from various sites or apps other than its client and software-based online media stores such as iTunes. But hold tight, I've got several solutions up my sleeve for you lot.
In this article, I present you with the best free video downloader for iPhone.
Let the search begin!
Part 1. Best Video Downloader App for iPhone
Video Saver Pro + Cloud Drive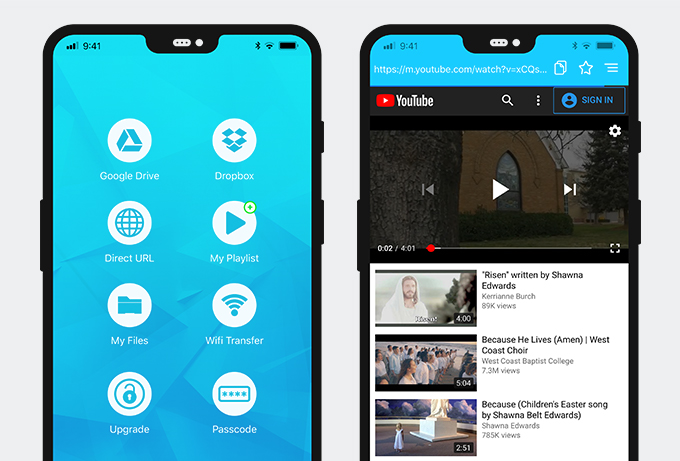 Video Saver Pro + Cloud Drive, the best video downloader app for iPhone, presents a powerful and free all-in-one toolbox where you can manage and upload/download multimedia files from a website or cloud drive to your iPhone. Its free version enables you to download videos of up to 30min, or you can purchase their once-off and affordable premium package, which allows you to download long videos.
When taking advantage of the user-friendly web-URL download option, simply copy the link of the video you wish to download, open the Video Saver Pro app, then select Direct URL, tap on YTMate, then paste the URL in the search bar. You will find a list of available download file formats to choose from. Select the MP4 option in the highest available quality.
Private Browser with Adblock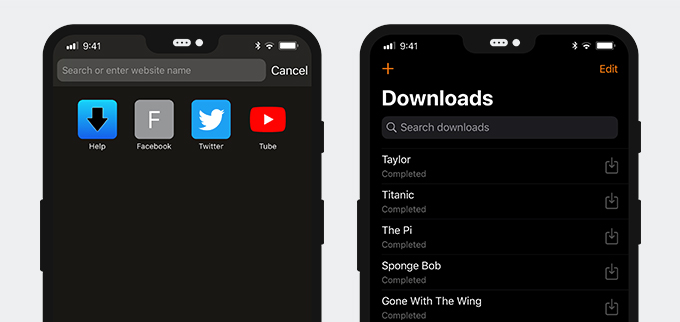 Private Browser is the best fast video downloader for iPhone and a multi-tab browser with exclusive privacy features to ensure secure internet surfing. Some of its cool features include unique moderated ad-blocking lists and night mode, which assist in reducing distractions and help you to stay focused on the content.
It is one of the most user-friendly apps I've come across. The process is very simple and allows you to download videos from three popular video sharing platforms, namely YouTube, Facebook, and Twitter. Once you've downloaded and launched the app, simply select one of the three video-sharing platforms and search for the video you want to download, or simply paste the URL of any video, then tap on the Download option at the bottom of the page. Once the download is complete, you can save it anywhere on the iPhone.
Video Saver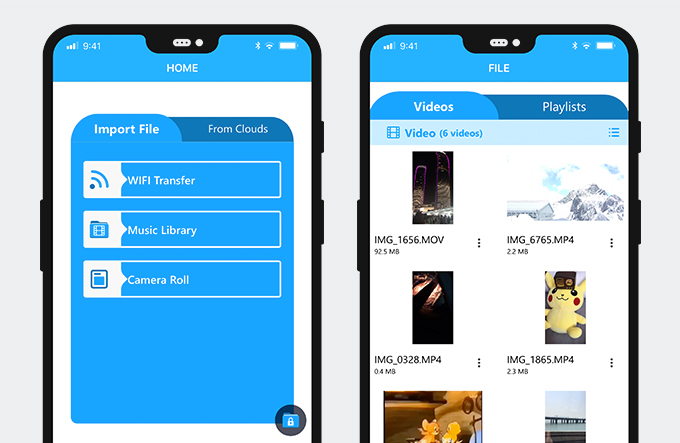 Video Saver is a free video downloader for iPhone that enables you to download videos directly from a copied video link or your cloud drive. Apart from HD video quality downloads, you can also expect a useful video editor function where you can process basic video editing.
When you want to download a video with Video Saver, simply install the app, then copy the URL link of the video you wish to download, then open the app. It will automatically pick up on the link you copied and ask if you want to download it. Tap on "Download," and walla! The download is done. Then simply store where desired on your iPhone device.
Part 2. How to Download Video for iPhone
AmoyShare Free Video Finder is most definitely the hotshot on my list. As the best free video downloader for iPhone, which iPhone users can use to download just about any video out there on the web. This site ensures a smooth, safe, and ad-free downloading experience, fetching you videos for download from the largest and most popular video-sharing websites such as YouTube, Facebook, TikTok, Twitter, and 1000+ other embedded sites.
The only software needed for this is Documents by Readdle, which is freely available on your iPhone's app store. Follow with me in the simple guide below to learn how to download your favorite videos to your iPhone.
Download and launch Documents by Readdle.
Tap on the blue compass-like icon to the bottom right of the screen. Now type in AmoyShare Free Video Finder and search.
Once the page has loaded, type in any keyword of the video you are looking to download or directly paste the video's URL in the search bar.
Now preview the video to ensure you download the correct one, then tap "Download" button.
You'll also find options to download the audio file of the video, but for this article, we will select the MP4 "Download" option.
After you've selected "Download," it will provide you with an option to rename the file. Rename as desired and select done. You can review the downloading process by tapping on the bottom-facing arrow to the bottom of the screen.
Then visit "Files" on your iPhone > Documents (by Readdle) > Downloads.
What Is the Best Free Video Downloader for iPhone?
Now that I've listed the best free video downloader for iPhone, allowing you to download favorite videos.
I sincerely hope that you've given it a try and with great success that followed. If that's you, I 'd love to hear which is the best video downloader for iPhone you used and whether it gave you the results you were looking for.
Until next time!
You May Also Be Interested in These Topics