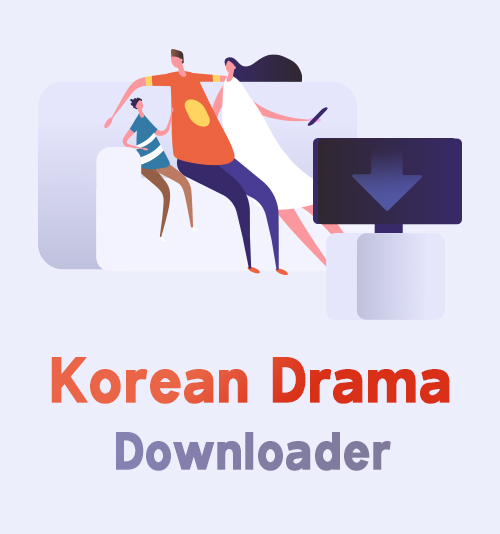 In recent years, Korean drama has become increasingly popular across the globe for its eye-pleasing stars and the fascinating plots.
Many young people aged 13-30 like K-dramas. But few knows where to download Korean drama and how to.
As a K-drama fan among them, I always wonder the best way to download my favorite Korean TV series so that I can binge-watch them offline after a day's hard work.
Fortunately, after several tests, I have got an easy-to-use Korean drama downloader to help me download or batch download my favorite to my computer and mobile.
Here, in this post, I will share it with you. Let's see.
Part 1. Best Korean Drama Downloader for Computer
AnyVid is the most powerful Korean drama downloader I've ever used. It provides a huge collection of dramas from many countries, like Korea, Japan and Thailand, etc.
AnyVid
Download any video from 1,000+ websites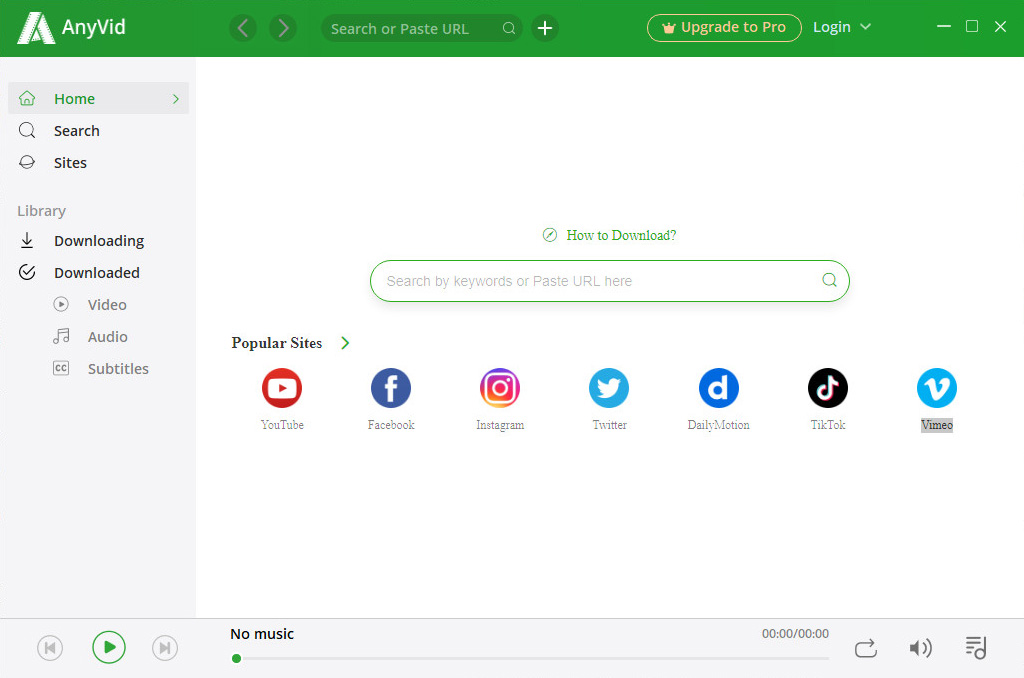 The reason why I love this software mainly comes from below 4 aspects,
● Clean and simple interface. It is easy for you to know what you can do with it.
● 1000+ embedded video sites, like YouTube, Instagram, Vimeo and more. This is good news particularly for those who happen to be a YouTube or Instagram video fancier. With AnyVid, there is no need for them to toggle between 2 or more webpages.
● Korean drama videos with varied resolutions. You are free to choose any video resolution, from 320p to higher.
● You can freely download Korean drama with English subtitle but not always.
Are you interested in AnyVid? Want to know how to download Korean drama with AnyVid?
Great! Please follow me!
There are actually 2 ways to get downloads. You can either search for your favorite Korean drama with a video link or with a video name. Both work.
Next, I will show you how to download Korean drama to your computer with keywords, which is the most frequently-used method.
Launch AnyUTube software, and then enter the name of the Korean drama on search bar. Click the "Search" icon to see search results.
Scroll down the search result list to get the video you want to download. Click "More" button, you will see more video quality options. Choose what you want and click the "Download" button. Done!
Part 2. Best Korean Drama Downloader for Mobile
AnyVid installed on Android performs almost the same functions as that on computer.
So, here let's come straight to the point.
Just enter the Korean drama video name into the search bar. After search results show up, select the video you want and press the download button. That's it!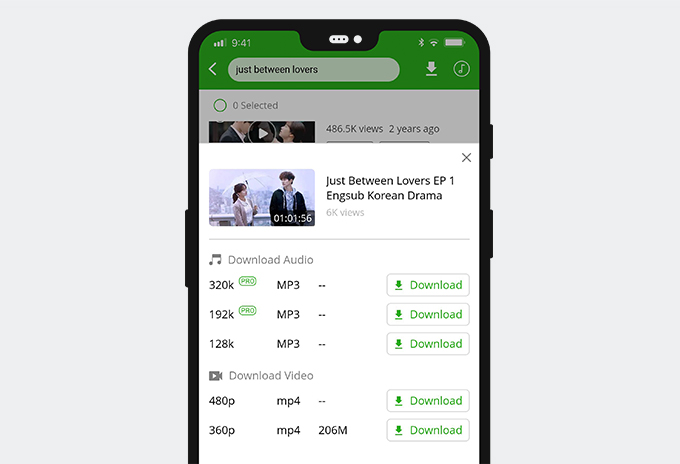 In Short
There are perhaps many ways to download Korean drama. But getting an excellent Korean drama downloader can absolutely save your time and energy on it.
Android and computer are 2 most frequently-used devices we use to enjoy and download K-drama. Fortunately, AnyVid works perfectly well for both. It only takes 2 steps to get a smooth Korean drama download.
AnyVid
Download any video from 1,000+ websites
So easy!
Try to use AnyVid and leave your voice below.
You May Also Be Interested in These Topics