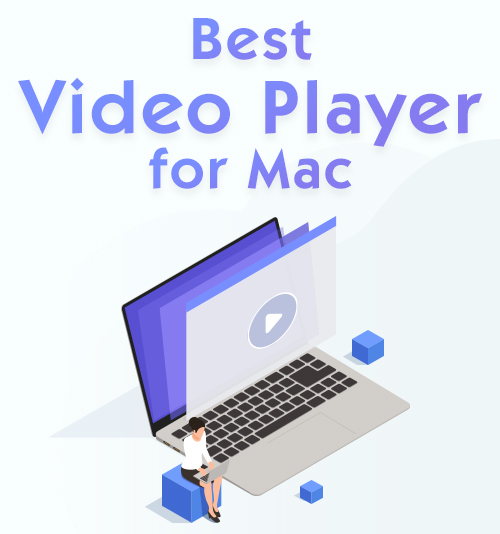 Do you like watching films and TV series with a video player on your computer?
Are you looking for the best video player for your computer?
There are tons of options for you to choose from. Most video players are compatible with Windows, Mac and Android.
Here, this article will focus on the video player for Mac users. A list of top 6 Mac video players will be presented to you.
Keep reading to find your best video player for Mac.
Let's dive right in it!
Top 6 Video Player for Mac
What is the best video player for Mac? Find your answer in this section.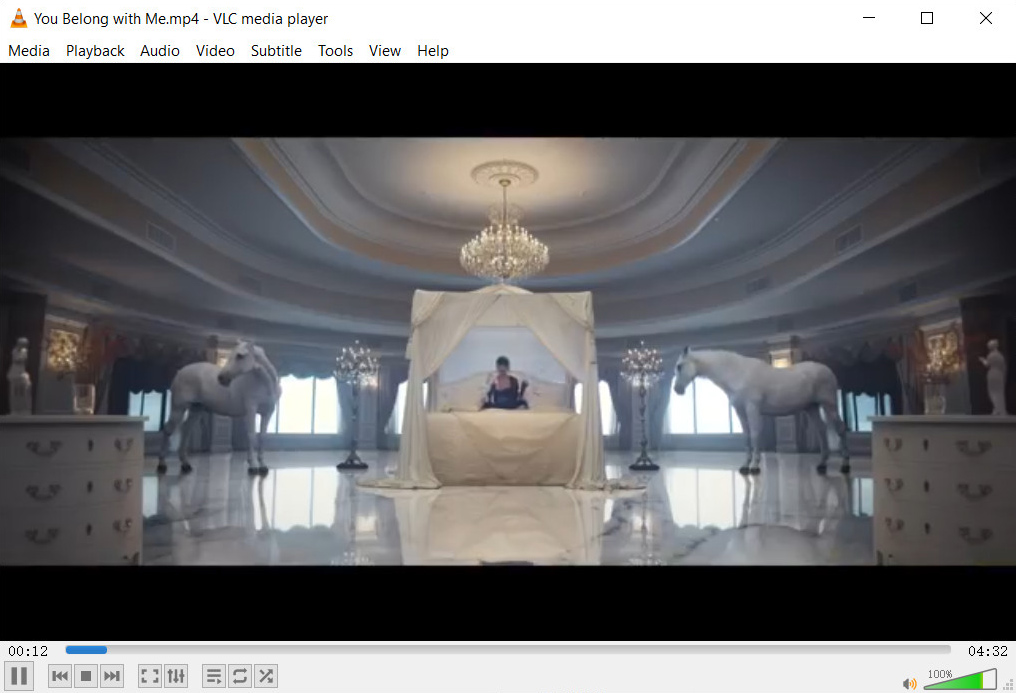 VLC Media Player is a portable video player for Mac developed by Video LAN. It is a free video player for almost all platforms. It is compatible with Mac OS, Windows, iOS, Android and more.
VLC Media Player offers a good user experience. You can customize the player by changing the skin and installing different extensions.
It is also a versatile media player that plays almost all types of media files, including MP3, MP4, WMV, WebM, MKV, H.264.
If you want to find a safe and free video player for Mac, VLC media player is your best choice. It has no user tracking and spyware.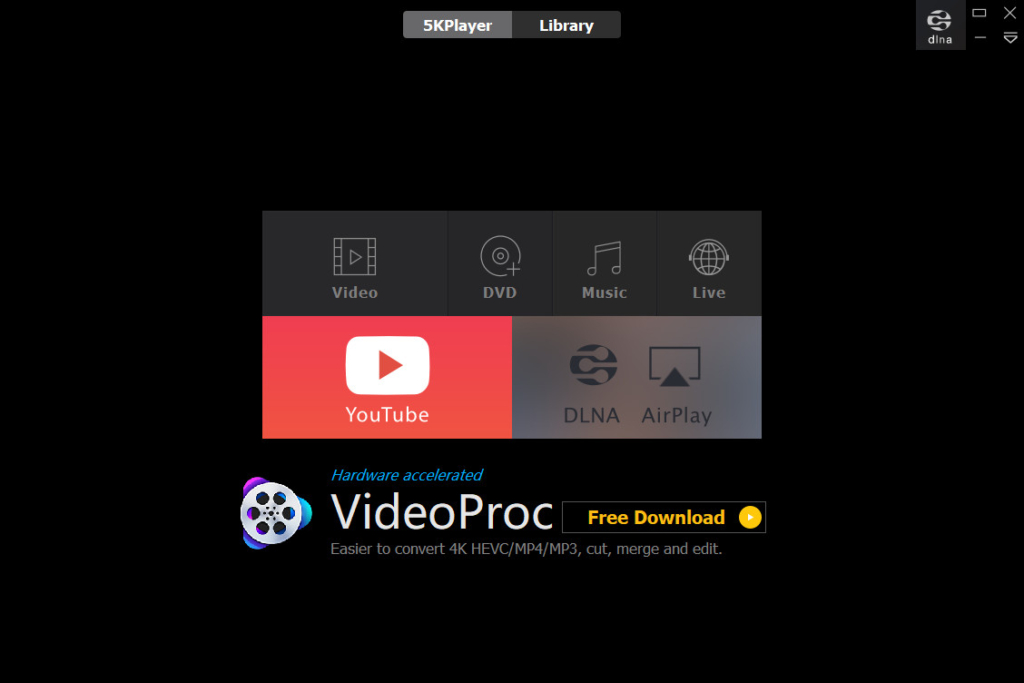 5KPlayer is a good video player for Mac that lets you watch and download online media files at high quality, including 4K and 1080p resolution level. With 5KPlayer, you can also enjoy MP3, APE, AAC and FLAC music files.
It is a handy media player that allows you to share media content on your iOS devices with your friends.
5KPlayer also works as a video downloader, allowing you to download from popular sites like YouTube, Dailymotion, Vimeo, Facebook and more.
5KPlayer is secure without a virus and plugin. Rest assured to download your 5KPlayer!
Elmedia Player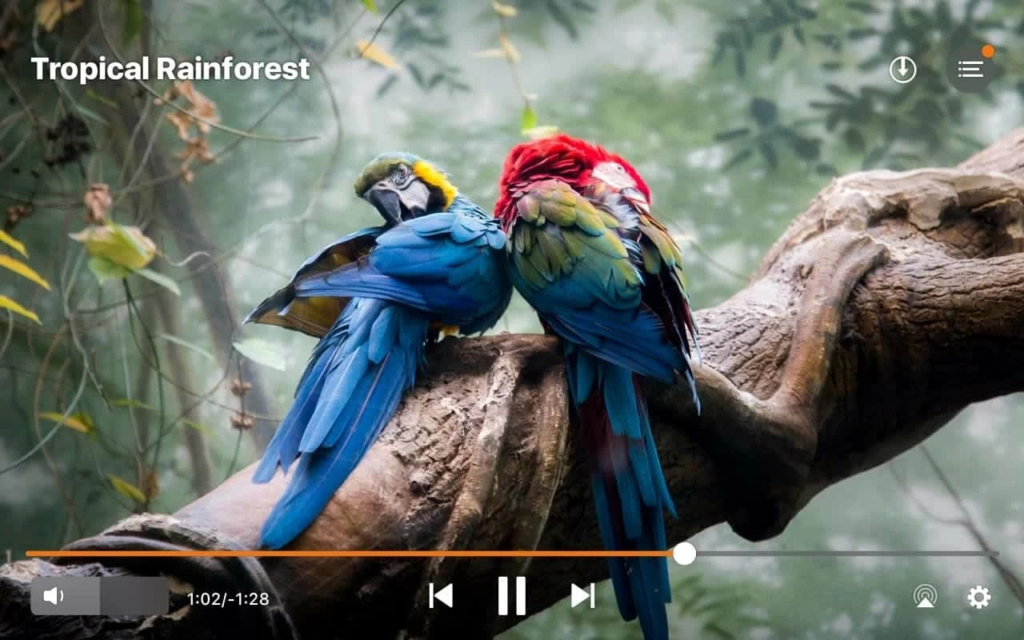 Elmedia Player is a highly-rated Mac video player for any video and audio file formats across multiple devices, including MP4, AVI, MOV, FLV, MP3, M4V and more.
It is the best video player for Mac that focuses on the good viewing experience. With the built-in hardware acceleration engine, Elmedia Player offers HD playback without slowdowns or interruptions. Also, it allows wireless streaming across different devices.
Besides, you can get more options like custom-tuning playback with Elmedia Player Pro, including $19.95 Personal, $39.95 Family and $29.95 Business plans.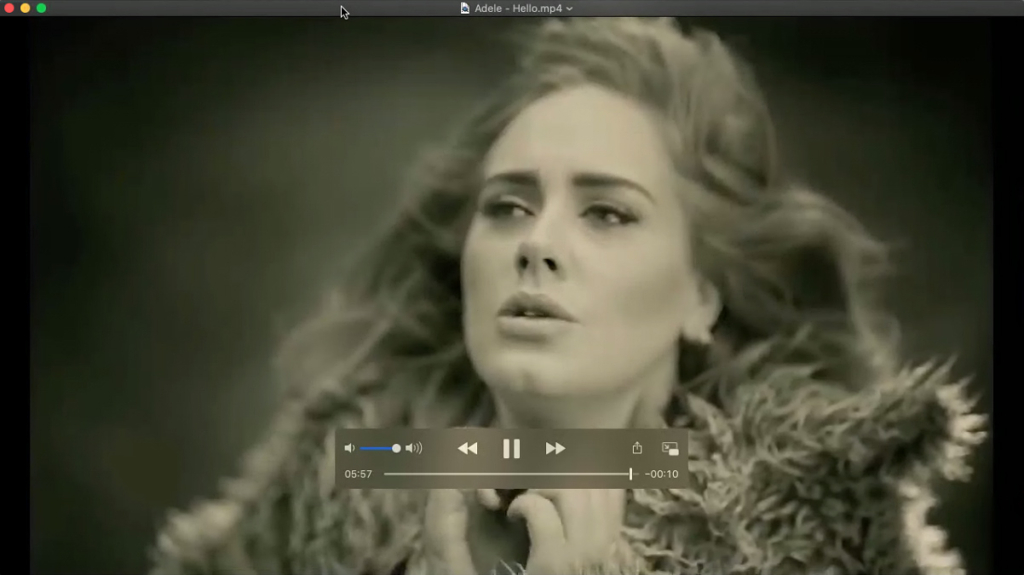 When it comes to the best video player for Mac, QuickTime goes on the top of the list. It is a multimedia application developed by Apple Inc. With capabilities of handling a wide range of formats like video, sound, picture as well as panoramic images, etc.
Designed with advanced video compression technology, QuickTime delivers HD videos by using less storage. It can also convert digital files to other formats. It is not only a video player but also a video editor. You can customize videos by rotating, splitting, and trimming.
Also, it enables you to upload videos from video-sharing websites directly.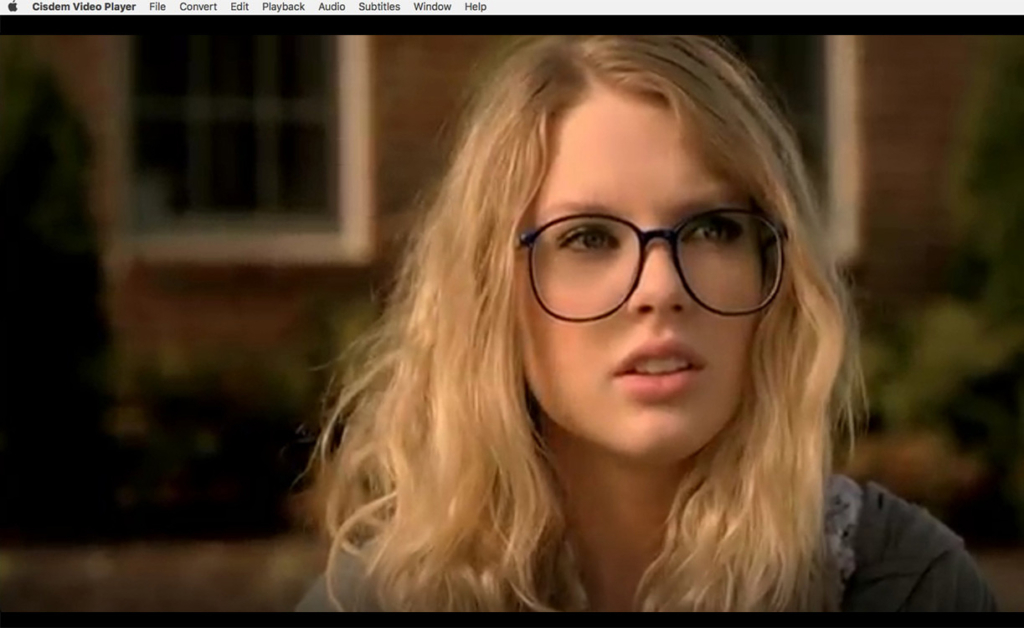 It is a 100% free video player for Mac, which supports almost any formats including MKV, AVI, FLV, WMV, MP3, MP4, etc. It also allows you to convert the files into the playback formats on any device.
Cisdem Video Player for Mac offers you an HD viewing experience. It can play 4K, 5K, and full 1080p content with no buffering or crashes.
With Cisdem Video Player for Mac, you can load subtitles of the downloaded files, and the subtitles will be displayed automatically.
On MPlayerX, you do not need to worry about the subtitle missing. It will detect and display the subtitle of different languages automatically.
Like other Mac video player applications, MPlayerX can handle any media files without codecs or plug-ins.
Enjoy your videos with the Mac video players mentioned above!
Best Video Player for Mac
In this section, I am going to share with you another versatile video player app. That is AnyVid.
Unlike other Mac video player apps, AnyVid is compatible with Mac, Windows and Android. It is a powerful video player for Mac, offering a smooth playback experience.
With the 1000+ embedded sites, you can stream videos from YouTube, Facebook, Dailymotion, Vimeo and more on AnyVid. Install and launch AnyVid on your Mac!
AnyVid
Download any video from 1,000+ websites
for Windows 10/8/7
for Mac OS X 14+
for Android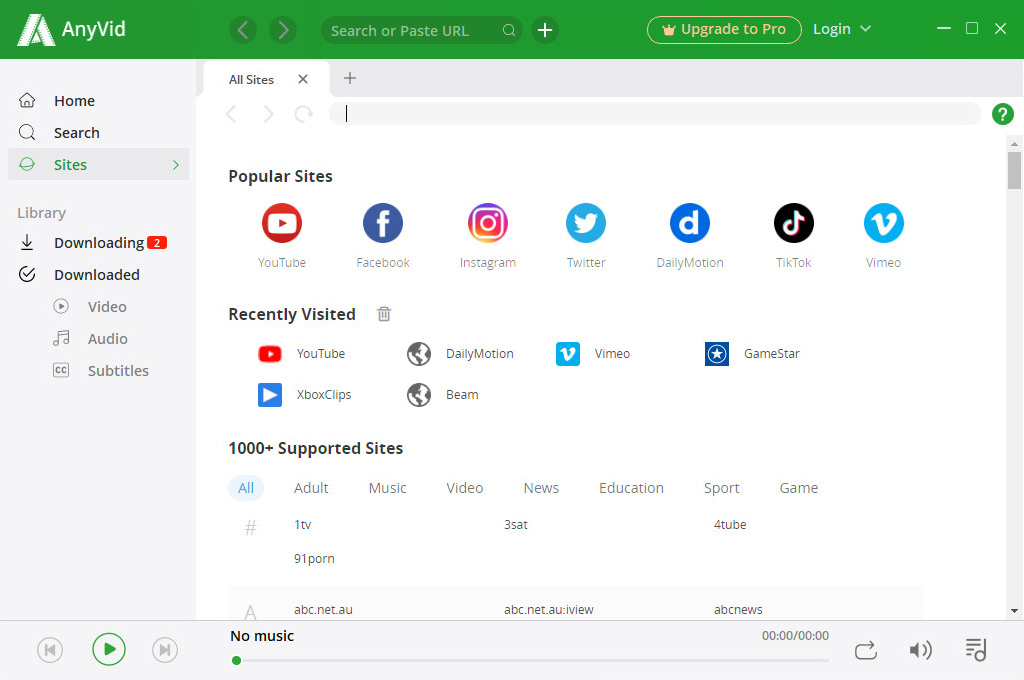 Take YouTube as an example. Go to the YouTube site via the built-in browser of AnyVid. Here, you can enjoy the same video streaming experience on YouTube.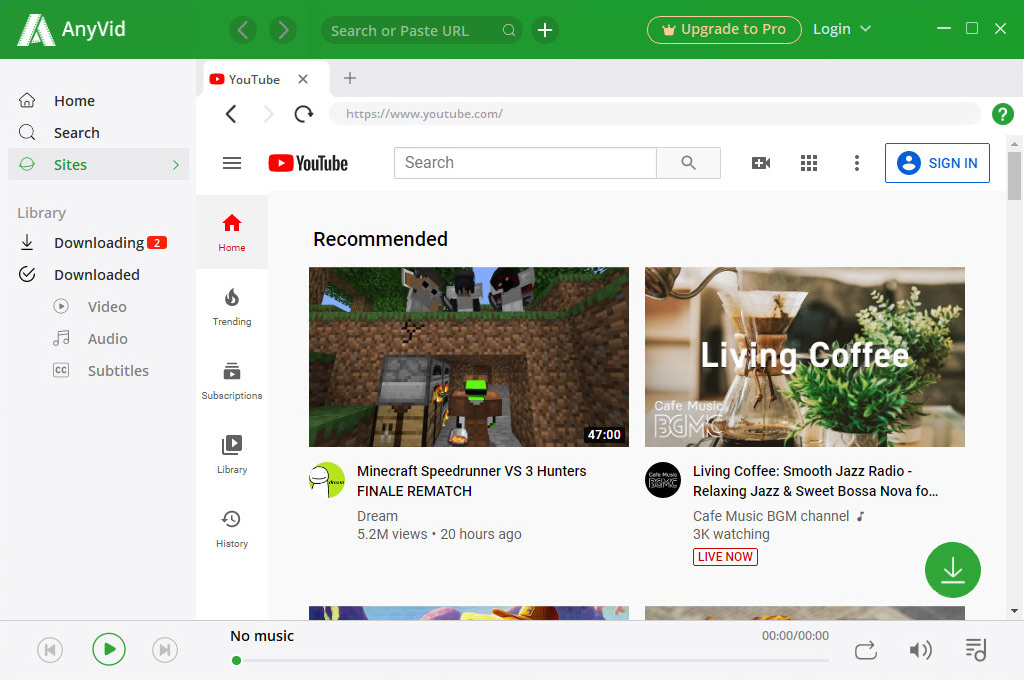 Find your favorite videos or channels and click on the thumbnail to play the video.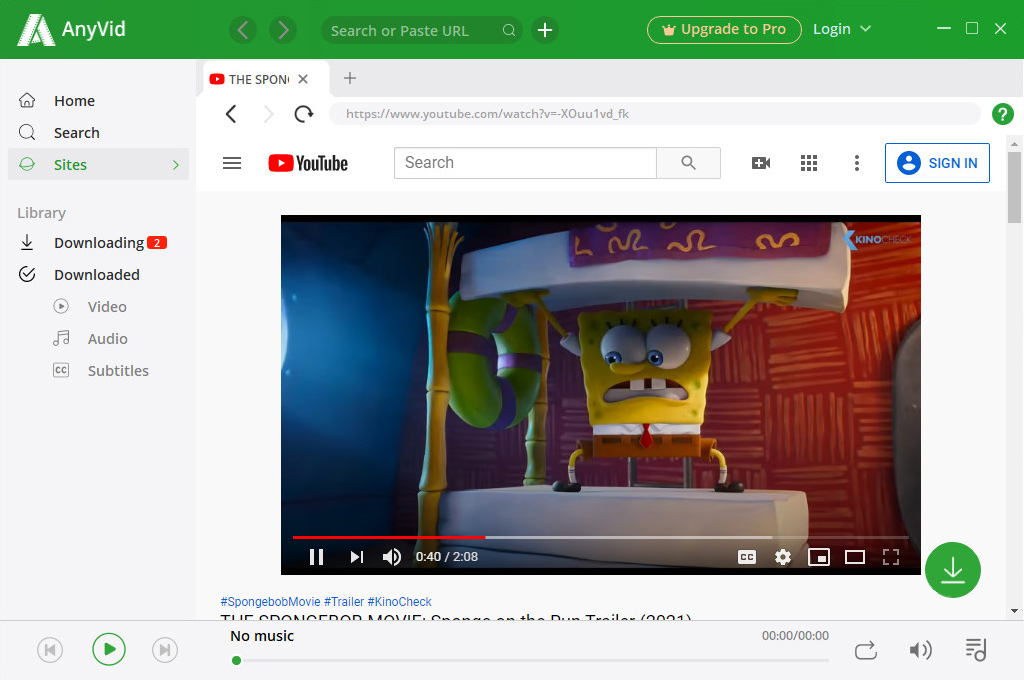 Quick Tip: If you want to download videos, you can click on the green download icon at the lower right corner.
Besides, AnyVid also lets you search for the online media within the app. Search any keyword related to the video on the search bar of AnyVid.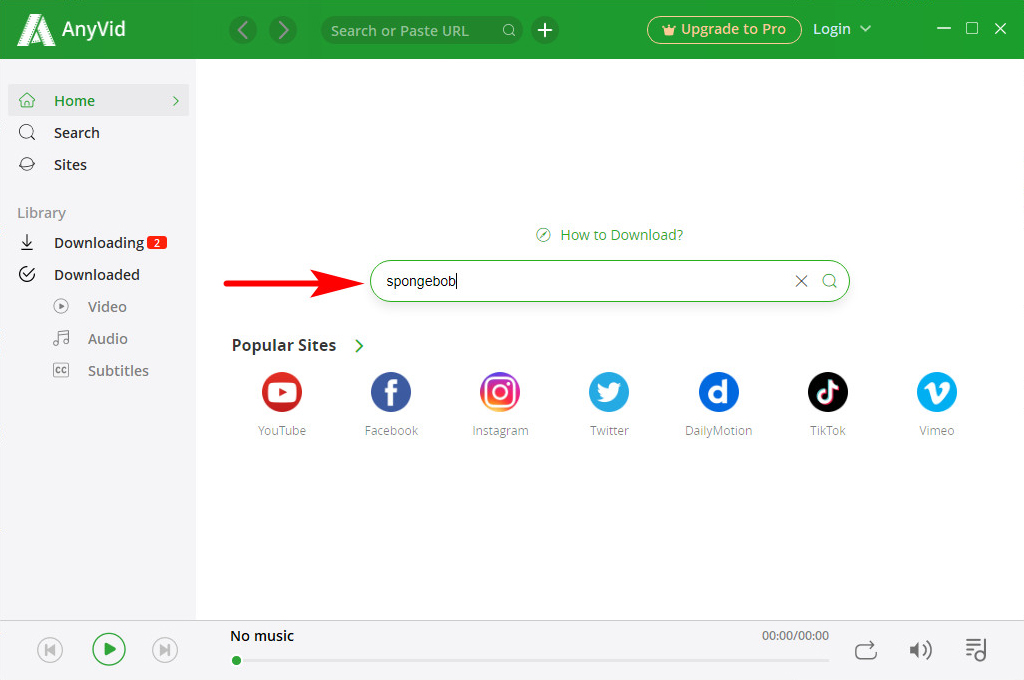 When you get the search results, scroll down your mouse to preview. Here, you can directly click on the thumbnail to play the video.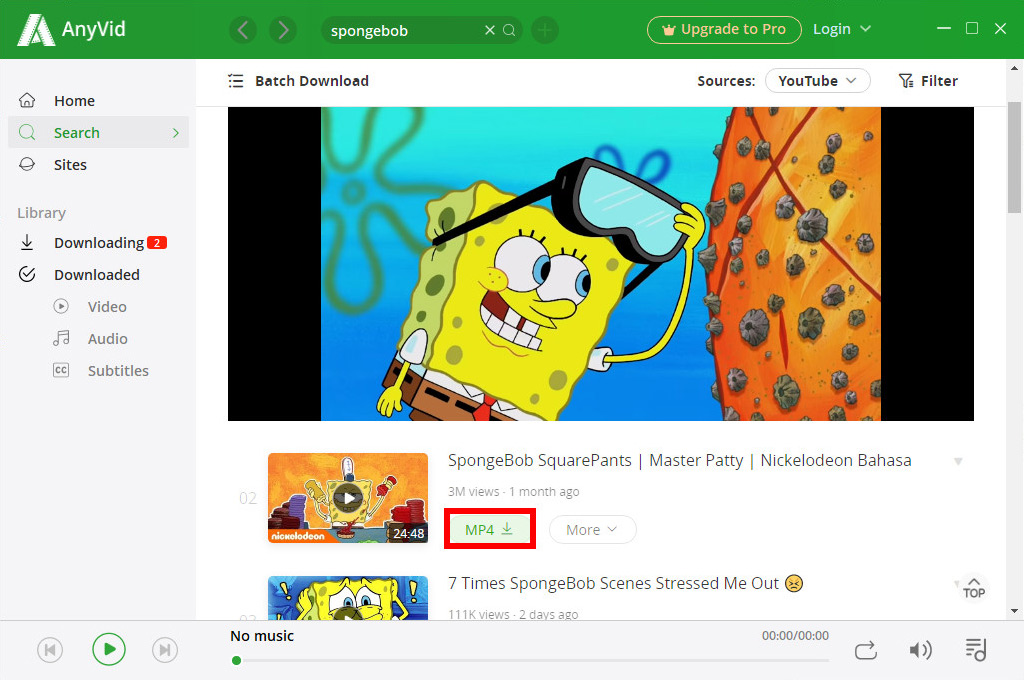 Quick Tip: If you want to download the video for offline watching, click on the MP4 button next to the video cover to get a download. Or click on the More button to get more options for video quality.
Summary
What is your best video player for Mac?
For me, I like AnyVid. You can get the experience of video playback and download within the app.
Share with your friends for the Mac video player apps this article lists.
Leave the voice for your best free video player for Mac.
You May Also Be Interested in These Topics