Remove Object from Photo Online
Easiest online tool to remove unwanted objects from photos for free
Pro Watermark Remover - AnyErase
Remove watermark from photos in several clicks

Erase watermark from pictures in any format

Outstanding watermark removal effects
How to Remove Something from a Picture Online?
1. Import Picture

Import the picture to the box above.

2. Highlight Object

Highlight the object that you want to delete.

3. Remove Object

Erase the object instantly and download the photo.
Impressive Tool to Remove Unwanted Objects from Photo
This object removal tool powered by AmoyShare lets you retouch images and make them pleasing to the eye. You can use this online tool to remove unwanted objects from a photo at will. And the removal steps are simple. Besides, this object removal app lets you erase something from a picture without blur. Therefore, it is user-friendly for beginners.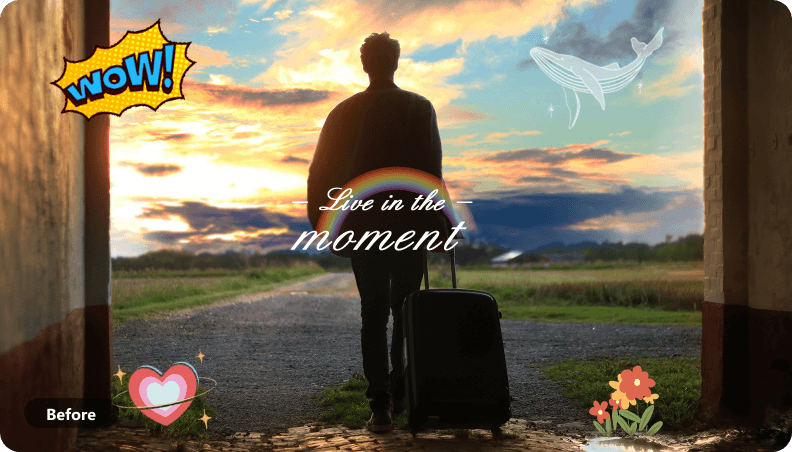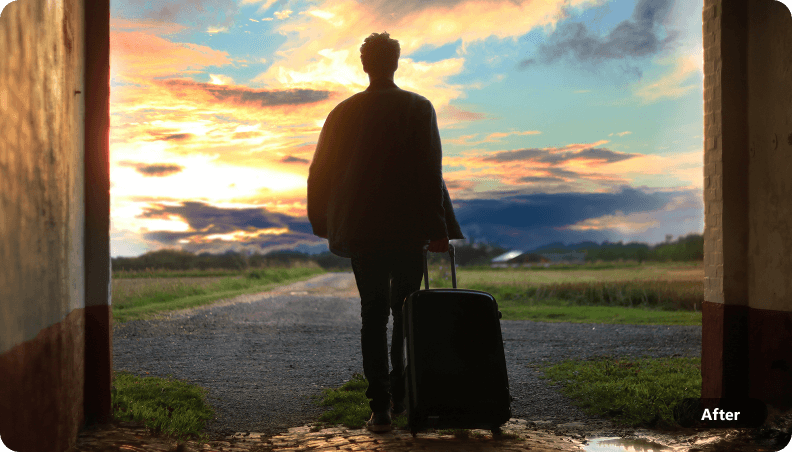 Magical Way to Remove Object from Photo
Remove Unwanted Objects from Photos for Free

This free app to remove unwanted objects from photo comes in handy if you want to edit something out of a picture. Only select the unwanted item; the online tool will do the rest for you. You can use it to remove the shadow, cloth, logo, emoji, or any other undesired items for free.

Edit Something Out of a Picture

The scratched marks, defects, doodles, and scribbles in the photos are annoying sometimes. Luckily, you can edit them out of a picture without any hassle. No registration or installation is required. All you need is to import the file, highlight the undesired marks. Then they can be erased in seconds.
We Love This Object Remover Online
Free of Ads

This object remover app comes without any irritating ads.

All Formats Supported

PNG, JPE, JPEG, BMP, and TIFF formats are supported.

Suitable for Beginners

No special skills are required to use this object remover.

Privacy Secured

All the pictures you uploaded are highly secured.
More Watermark Online Services
Show more

Frequently Asked Questions
What is the best free app to remove unwanted objects from a photo?

AmoyShare boasts an advanced unwanted object remover online tool. It allows you to remove any object from a photo with only a few clicks. And the picture looks like the one it should be. Besides that, it is completely free and safe to use. In a word, it is the best free app to remove unwanted objects from a photo.

How to remove an object from a picture online for free?

1. Go to the Amoyshare Object Remover website.
2. Pick the unwanted object and remove it.
3. Download the final picture to your device.

How can I remove objects from a photo on my iPhone?

You can use the AmoyShare Object Remover app to remove unwanted objects from a photo on your iPhone. For example, it can help you remove items, logos, emojis, doodles, scribbles, etc.

Which tool can remove unwanted objects from a picture?

AmoyShare offers an easy and free online app to remove the object from a photo. It can edit anything out of a picture without hassle. First, upload the image, then select the unwanted things. Then this online tool will remove them from the photo in seconds.
Last updated: 2023-06-19