To fully enjoy your favorite movies or videos, it is worth getting an excellent media player.
What do you think is the best MP4 Player?
There are many highly-rated free MP4 players around, but it is difficult to identify the most suitable one for us.
So, in order to help you make a choice, here I have handpicked the top 4 media players for your reference.
After that, I will share the best MP4 player I've ever used with all of you reading this post.
Can't wait for that?
Let's get started right away!
Part 1. Top 4 Free MP4 Player
VLC Media Player is an open-source MP4 player software, developed by VideoLAN. It is workable on multiple operating systems, like Windows, Linux, Mac, Android, and iOS. If you are a Windows user, you will like VLC for its compatibility with Windows 8.1 and even Windows 10.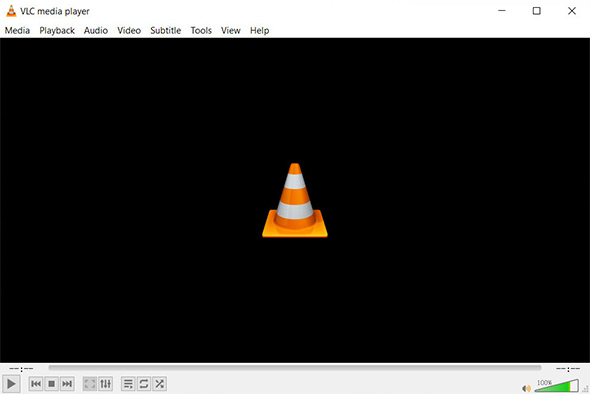 As a free and versatile media player, VLC has a very simple interface. All features can be identified here, like audio and video playbacks and filter, subtitle synchronization and more. But it is not an appealing interface at all.
KMPlayer is also known as K-Multimedia Player, or simply KMP.
Like VLC, KMPlayer is another feature-rich media player. Since its debut in 2016, it has gathered millions of users from more than 150 countries.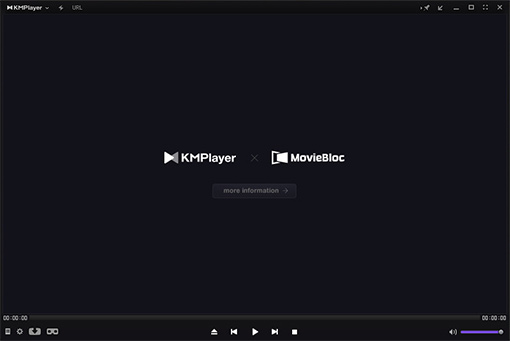 KMPlayer is loved by them mainly due to its wide coverage of video formats, including MPEG-4/2/1, MKV, WMV, FLV, AVI, 3GP, VCD and DVD. Assuming that you get videos in different formats, how upsetting would it be to switch from one player to another? So, this is probably the reason why KMPlayer stands out.
5KPlayer is a free and advanced MP4 video player.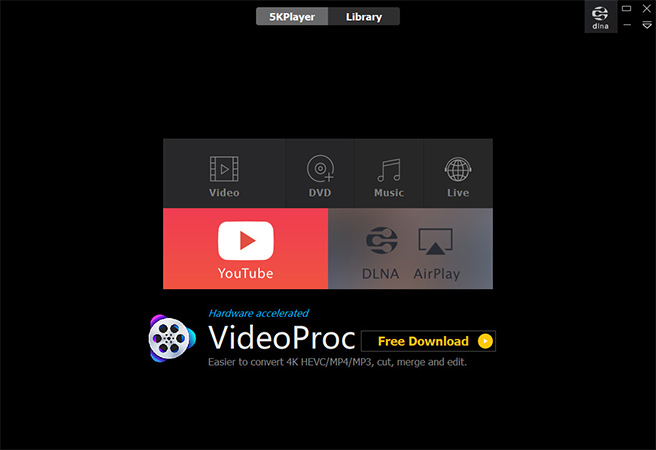 It is workable only on Windows and Mac. That means 5KPlayer is not available for mobile users to install. Sad! But if you are a computer-user, 5KPlayer can do a lot more for you. Here, you can even stream videos from YouTube. This is rather rare, compared with other MP4 player software.
Here comes the last one, RealPlayer.
It is previously called RealAudio Player, RealOne Player and RealPlayer G2. It is a lightweight but powerful cross-platform MP4 Player software.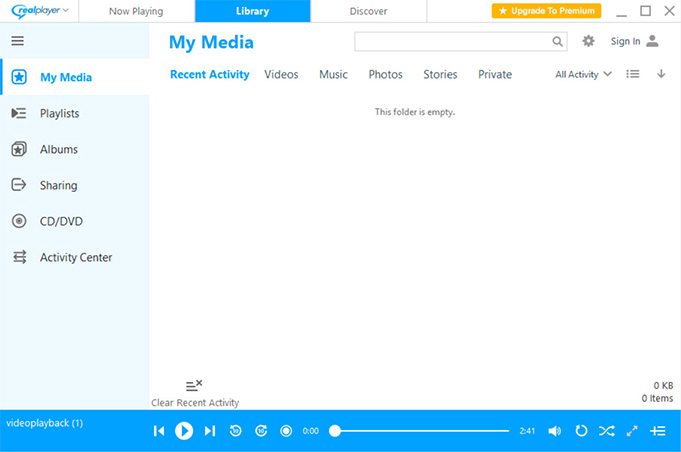 With RealPlayer, you are able to watch videos with various formats, like MP4, AVI, MPEG, WMV, MOV. RealPlayer is an easy-to-use software because it can automatically recognize the video formats for its users.
In addition, if you are among those willing to be a paid user for RealPlayer, you get access to the Private Mode. There, you can hide or protect your videos with a PIN code.
Now, have you learned more about the above 4 players? Each has its pros and cons.
But if you are a video enthusiast, I suppose you will prefer an MP4 downloader to an MP4 video player because you can download your favorite videos for offline watching.
So, is it difficult to get one? Absolutely not! Here, in the following part, you will be given the best recommendation. Please read on.
Part 2. Best MP4 Player for Any Device
AnyVid is the right one I would like to share and recommend. It serves not only as a free MP4 player, but also an excellent downloader. It works well on Windows, Mac and Android.
With AnyVid, it is very easy for you to search, watch and download any video or audio file you want. If you want higher-quality videos (720p and higher), AnyVid also helps.
Now, without further ado, let me show you how to download a movie with AnyVid.
AnyVid
Download any video from 1,000+ websites
Launch AnyVid software, and then enter the movie name into the search bar.
Click the "Search" icon and then you will see many videos related to the movie.
Select the movie you want. Click "More" to see more video quality options and choose the download button.
Note: If you are an Android user, just install AnyVid and follow the above instruction to get a download on your mobile.
Conclusion
After reading this post, have you figured out what the best MP4 player is?
If you haven't got a suitable one for yourself, it is worth trying AnyVid.
AnyVid
Download any video from 1,000+ websites
It is free and safe, without plugins and viruses. Even an Excellent MP4 player for Windows 10!
Start using it and feel free to leave your voice below.
You May Also Be Interested in These Topics