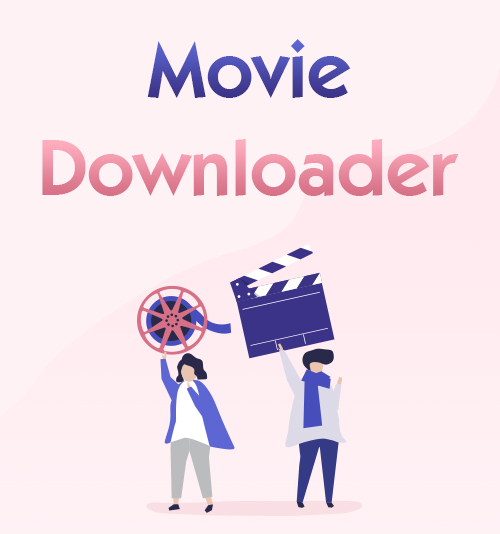 Watching movies can relax, inspire and cheer you up.
Sometimes, you may run into a slow internet connection, which could cause unwanted buffering and frustrate the pleasant movie watching experience we were hoping for.
You're probably thinking that downloading the movie you like to watch could dispose of all these troubles, which is true!
You may need a dedicated movie downloader, which I will show you in the post. It will help you download your favorite movies on mobile and PC.
Part 1. Free Movie Downloader for PC
Although you can get the greatest pleasure from streaming on movie hosting sites, the unstable internet may interrupt your film-watching suddenly. It sucks when you are immersing yourself in the scene. Considering that many movie watching sites like YouTube, FMovies, and Tubi don't allow you to download movies, you can save movies as your local files for offline watching.
AnyVid is an appealing video downloader that supports to save HD movies at a fast speed on Windows and Mac.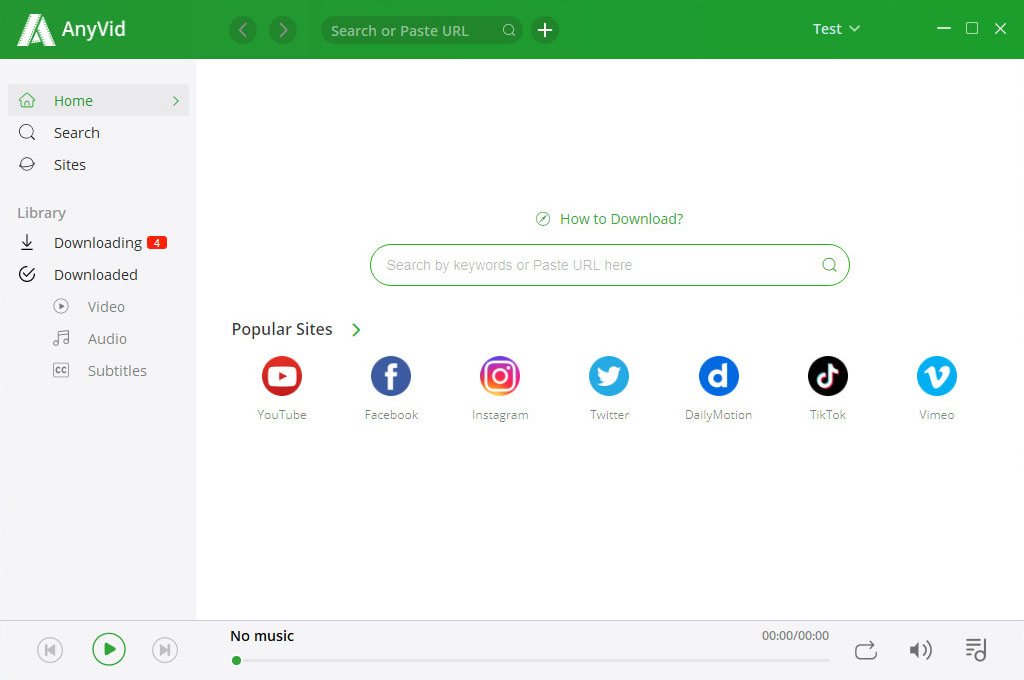 Features:
● Download HD/4K movie with 3X faster speed
● Support 1,000+ movie sharing sites
AnyVid
Download any video from 1,000+ websites
Let's see how to download movies from website.
Copy a link from a website. Take Tubi as an example.
Paste the link to AnyVid and hit the download button.
It's relatively easy, right?
Try this excellent movie downloader app!
Part 2. Free Movie Downloader for Mobile
If you've used any movie downloader before, you know how they work.
In most cases, you need to visit movie hosting sites – search for a film you want to save, copy the film link, and paste it to the search bar of a movie downloader.
That's all.
AnyVid is a free movie downloader for mobile popular around the world.
● Blazing fast download speed. By using the multi-thread download, AnyVid greatly accelerates your downloading speed even with a slow internet connection.
● High-quality video downloads. Benefit from the wide selection of video resolutions, you can either download HD videos (720p, 1080p, even 4K) to watch on a large screen or choose low resolutions (240p, 360p, 480p) to save device storage on your mobile phone.
AnyVid
Download any video from 1,000+ websites
Let's see how to make it happen.
VisitAnyVid on your Android phone.
Enter some words in the search box. The keyword can be anything relevant to your desired movie. You can also paste the movie URL directly.
Select the desired movie and then download it.
Part 3. Free Online Movie Downloader
No software is needed for downloading a movie from almost any movie site.
I tackled the problem of how to download movies online successfully with AmoyShare Free Video Finder. This is the best online movie downloader that enables you to download movies completely free of viruses, plugins, and adware.
With the below steps, I will show you how to download movies to the computer by using AmoyShare Free Video Finder. It works on every popular web browser.
Time to search for the desired movie. Enter any keyword about the movie you are looking for (e.g., movie name, cast, and director) or directly paste the movie URL into the search box.
First, preview the movie.View through the movie you want to download to ensure it's the one you want.
Pick the movie you want by clicking on the Download Button.
Directly select "360p MP4" to download the movie. Then you can find the downloads in a folder on your computer.
Easy right? Have a try!
Wrapping Up
Do you agree with me that AnyVid and AmoyShare Free Video Finder are the best movie downloader?
I hope that by now, you've tried and tested the solutions provided above to download movies.
Now that we've covered the movie downloader, we'd love to hear your experience and would appreciate any feedback you have to offer in the comments section below.
You May Also Be Interested in These Topics