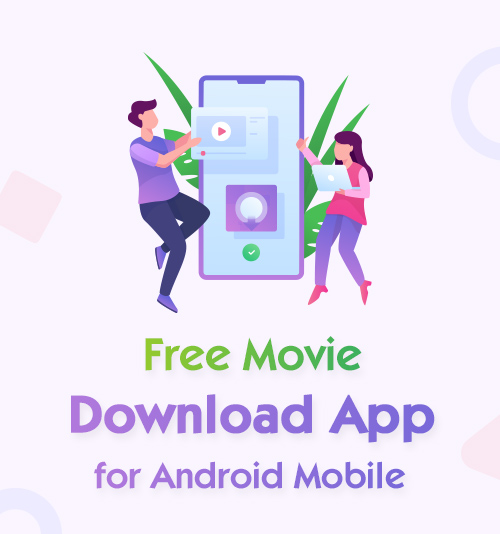 Nowadays, many movie fans like to stream movies on Android mobile. However, streaming movies on mobile requires a stable internet connection or massive mobile data. Therefore, some users complain about the difficulty in watching movies when they are away from home.
In such a case, the movie download app comes in handy. You can download movies in advance and watch them wherever you go. However, what is the best free movie download app for Android mobile? I have tested many movie download apps. Most of them are disappointing. Some movie download apps show low compatibility with Android phones, while others crash all the time.
I have spent much time before finding a proper free movie download app. Hence, I would like to share it with you. On top of that, I will also mention the other 3 apps that show a reliable performance in movie downloads.
Let's start!
Part 1. Best Free Movie Download App for Android Mobile
AnyVid Downloader is the best free movie download app for Android mobile I have ever found.
It enables us to download full-length movies from YouTube, Vimeo, and other 1,000+ sites without hassle. And the download speed is superfast.
Besides, AnyVid allows us to save the movie in MP4 format rather than a torrent file. It offers various definitions for movie downloads. To be clearly, 360p, 480p, 720p, 1080p or even 2K, 4K. You can pick one based on your mobile space. Although AnyVid doesn't host any movie, it allows you to search for the movie with the built-in search engine.
On top of that, AnyVid doesn't contain any ads. And the download process is straightforward. Install it and explore more features.
AnyVid
Download any video from 1,000+ websites
Launch AnyVid and insert a movie title on the search bar. Then you can hit the search icon to fetch movie data. Apart from that, you can also paste a movie link to initiate the download process.
AnyVid shows you all the content about your movie. Now you can pick the desired one and download it in MP4 format. If you are fastidious about quality, hit the More button, and get more definition options. Once you set the output, AnyVid automatically downloads the movie for you.
AnyVid boasts a 3X faster download speed. You don't have to wait for long to download the movie.
Enjoy yourself.
Part 2. Popcorn Time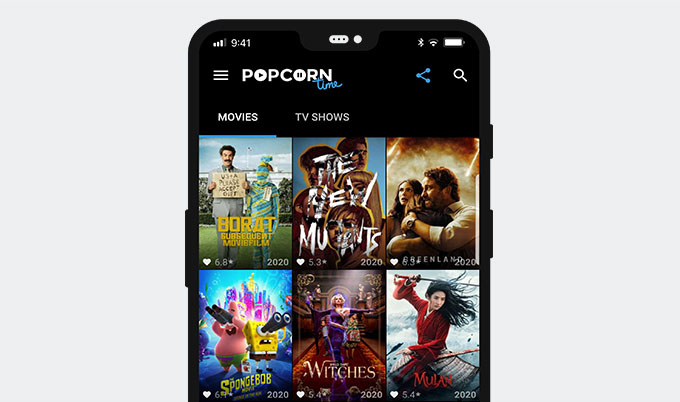 Popcorn Time is a free movie download app for Android. It features a simple and clean interface. On Popcorn Time, you will get an extensive library of movies and TV shows. Besides, each movie comes with a short but compelling summary. As a result, you can't wait to download the movie. Please hold on! Popcorn Time flatters you with powerful language capabilities. To be clear, it offers various languages for subtitles and dubs. You can choose one you like. However, the move download speed is a bit slow. And you can download movie torrent only. Otherwise, Popcorn Time is a fabulous movie download app for Android mobile.
Key features:
● Multi-language subtitles
● Dubbed movie downloads
● HD movie download in torrent
Part 3. Yts Movie downloader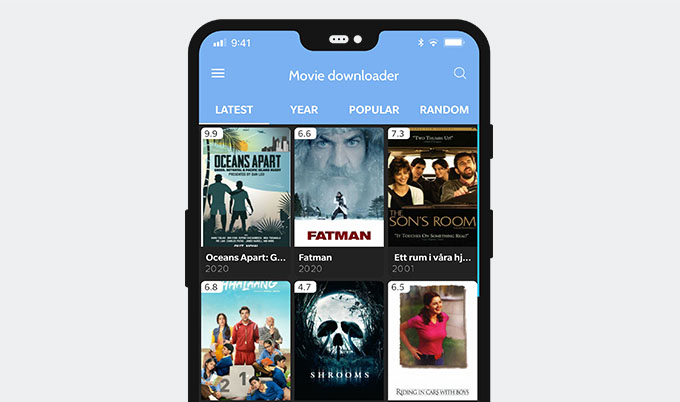 Yts Movie downloader is a great free movie download app for Android mobile as well. Yts Movie downloader has a clean and well-curated interface. You can find diverse movies via its tabs such as Latest, Year, Popular, or Random. Each movie thumbnail is elegant. And the IMDb ratings have been added. You can pick one and get on the download page. Yts Movie downloader offers 720p, 1080p, or even 3D movie download options. However, you need to resort to uTorrent to get the download task done.
Key features:
● Acceptable ads
● Simple and easy to use
● HD movie download in torrent
Part 4. Vudu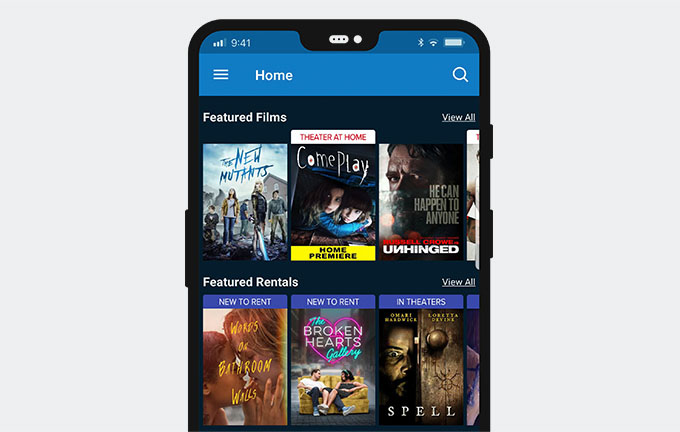 Vudu has excellent performance when it comes to streaming and downloading movies on Android. On Vudu, you will discover all sorts of compelling films and TV shows. You can rent or buy this compelling content to watch them offline. Besides, Vudu also provides free movies. Both new releases and all-time favorite movies are included in the free list. However, as a movie download app for Android mobile, Vudu only allows you to download purchased content before watching them offline.
Key features:
● Excellent movie content
● Reliable performance
● In-app movie downloads
Conclusion
The 4 movie download apps for the Android mobile I mentioned above have been proven reliable, especially AnyVid. It is the best free movie download app for Android mobile. With it, you can download movies from major popular sites. Besides, you have various definition choices based on mobile space and your preference.
Give it a shot!
AnyVid
Download any video from 1,000+ websites
You May Also Be Interested in These Topics