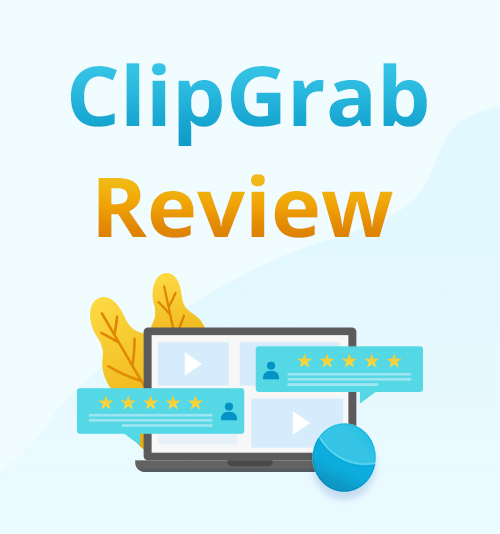 YT provides us with so many stunning and compelling online videos. We are often eager to download videos for various reasons. If you search for the best YT downloader online, ClipGrab probably catches your eyes.
What is ClipGrab? Is ClipGrab safe to use? How to use ClipGrab?
If you want to know the complete GlipGrab review, then this post is meant for you.
I am writing a comprehensive review of ClipGrab and its alternatives. Thus, you can make a comparison and find a suitable YT video downloader.
Please read on!
Part 1. ClipGrab Review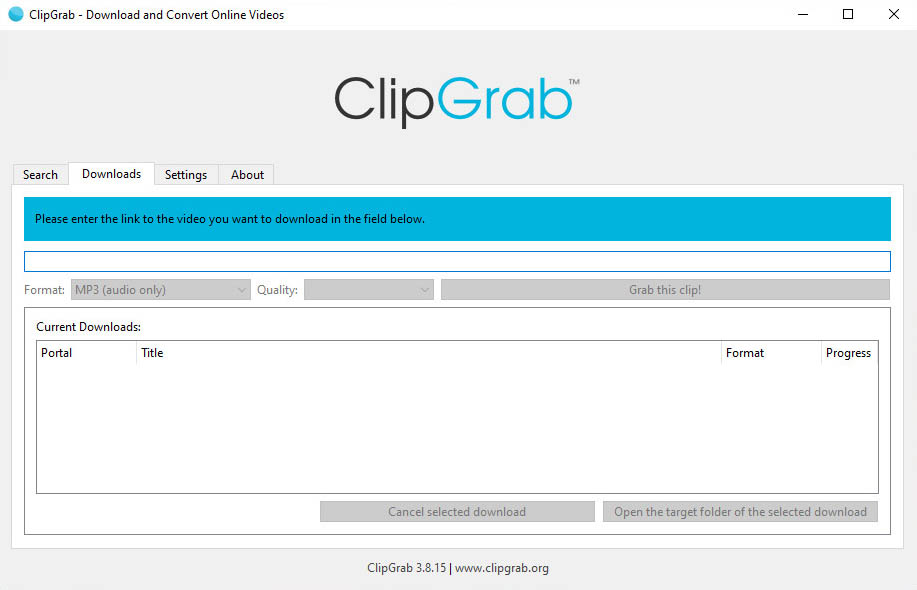 What is ClipGrab?
ClipGrab is a free video downloader. It has a solid performance on Windows, Mac, and Linux. You can rely on it to download videos from Twitter, Vimeo, Facebook, and many other sites. Also, it enables you to convert video to other formats such as MP3, MPEG4, OGG Theora/Vorbis, and WMV.
Is ClipGrab Safe?
ClipGrab is SAFE! However, you'd better download ClipGrab from its official website – https://clipgrab.org/. Otherwise, your computer may get infected with the ClipGrab virus.
What's on?
ClipGrab is a highly popular open-source program. In the past, some hackers inserted malware into the program. As a result, many security programs flag ClipGrab as a security threat. If you happen to install ClipGrab from an unknown source, you would put your computer at risk.
If you search for a more reliable video downloader, please head to Part 2.
ClipGrab Pros and Cons
ClipGrab has a simple and intuitive UI. Thus, even a newcomer will get to know how to use it immediately. Besides, ClipGrab is capable of monitoring clipboard. If you copy a video URL to the clipboard, ClipGrab will spot it and automatically parse the URL. That makes the download process much more efficient. Plus, ClipGrab features an integrated search function. With it, you can find a YT video to download without switching to another browser.
Besides that, ClipGrab allows you to save videos in MPEG4, OGG Theora, WMV, OGG Vorbis, MP3, or "Original format." The output qualities vary from 144p to 1080p.
Although ClipGrab allows you to convert video to audio, it doesn't offer audio quality options. Moreover, it takes a rather long time to parse the URL, and the download speed is slow.
ClipGrab Not Working
If ClipGrab is not working, then you need to check the update first. The technical changes from video websites will break the compatibility with ClipGrab. Hence, ClipGrab updates regularly to ensure stable performance.
On top of that, fast internet speed is a guarantee for video downloads. ClipGrab fails to work if your connection is spotty. Also, if you use a proxy server, make sure it works properly.
Part 2. Best ClipGrab Alternatives to Download Online Videos
Although ClipGrab is free and easy to use, its long parsing time and slow download speed drive many users to other video downloaders. In this part, I will offer 3 best ClipGrab alternatives with distinct features. Have a look and find the desired one.
AnyVid Video Downloader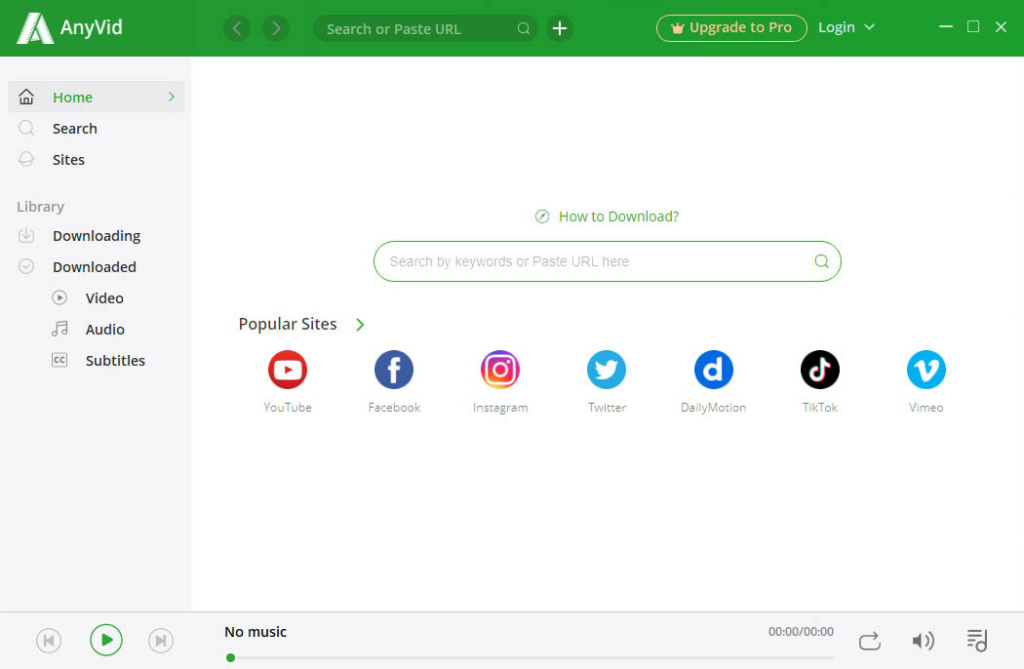 AnyVid is the best ClipGrab alternative. It shares similar but more advanced functions with ClipGrab. AnyVid features an advanced search function to explore videos from YT, Archive, and 4Shared. Additionally, you can preview the video without ads. Moreover, AnyVid allows you to download these videos in batch. That makes video download more efficient.
What's more, AnyVid offers various output qualities for choice. You can convert videos to MP3 in 128kbps, 192kbps, or even 320kbps. For MP4 format, you can save videos from 240p up to 1080p.
On top of that, AnyVid works well on Windows, Mac, and Android. You can take it as ClipGrab for Android, ClipGrab for Mac, or even ClipGrab for Windows.
Most importantly, AnyVid boasts an advanced accelerator to boost its speed 3X faster than others.
Install it and download online videos right now!
AnyVid
Download any video from 1,000+ websites
for Windows 10/8/7
for Mac OS X 14+
for Android
Copy the video link from a popular video site, paste it onto AnyVid, then hit the search icon. AnyVid will parse the video link quickly. Or you can insert a video title or artist on the AnyVid search box to search for videos efficiently.
Once the result shows up, you can click the MP4 button to download the video. Or you can click the More button and select a preferable MP3 or MP4 definition to initialize the download process.
With AnyVid advanced accelerator, you will download the video in no time.
Give it a shot!
WinX Downloader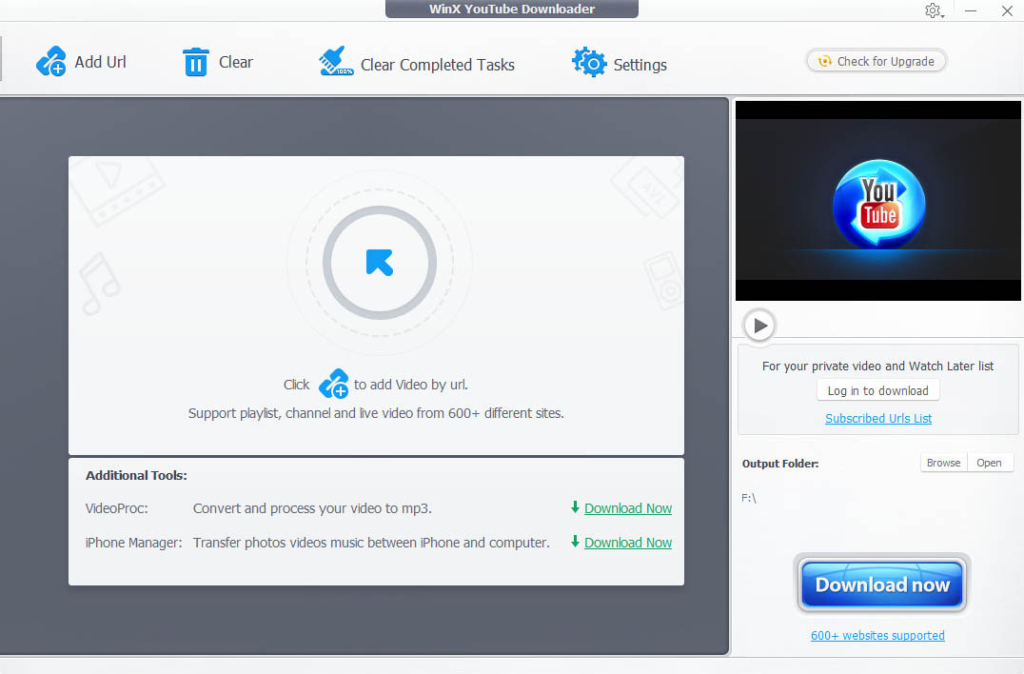 WinX Downloader serves as one of the best ClipGrab alternatives as well. Just as its name reveals, WinX Downloader is compatible with Windows. It also has a companion for Mac. WinX Downloader enables you to download videos from 600+ sites. The download speed is fast.
Moreover, WinX Downloader offers MP4 and WebM video outputs for choice. And the output qualities vary from 256p, 1080p, 2K, and even 4K.
However, you need to upgrade to premium if you want to convert online video to MP3. Besides, it only supports video download via URL. Otherwise, it is an excellent multi-functional YT video downloader.
4K Video Downloader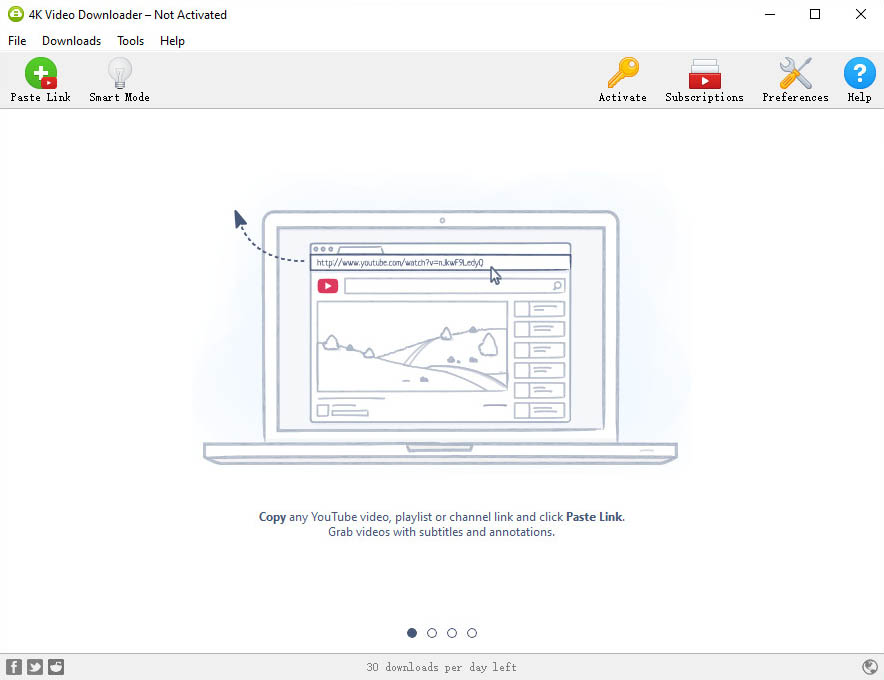 4K Video Downloader works as an excellent ClipGrab alternative. It enables you to download YT playlist and channels with ease. Also, you can download videos from other popular websites like Vimeo, Dailymotion, Facebook, etc. What's more, 4K Video Downloader features a Smart Mode to download videos with a click.
On top of that, 4K Video Downloader enables you to save videos in 1080p, 2K, or even 4K, 8K. If you plan to extract audio from video, 4K Downloader is very helpful. It enables you to extract audio in MP3, M4A, and OGG Vorbis. However, only 128kbps is available for audio downloads.
4K Video Downloader takes a rather long time to parse video link. Its download speed, however, is still faster than ClipGrab.
Conclusion
What did you learn from this ClipGrab review?
Generally, ClipGrab is a great video downloader. It is free, safe, and easy to use.
However, there are excellent ClipGrab alternatives worth a try, especially AnyVid. It is clean, safe and easy to use. You can rely on it to download videos from 1,000+ sites without any hassle. Moreover, it provides various MP3 and MP4 qualities for choice.  
Give it a shot!
You May Also Be Interested in These Topics