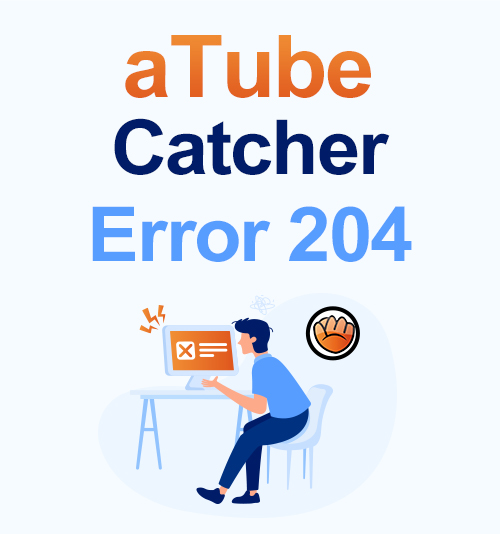 aTube Catcher is a versatile video downloader. You can use it to download videos via URL. aTube Catcher is generous in providing 30 output profiles for video downloads. Besides, aTube Catcher enables you to convert video, record screen, capture audio, or even make DVD/BluRay/CD. Most importantly, aTube Catcher is entirely free to use.
Many users take aTube Catcher as their first option to download videos from various sites, especially YouTube. No wonder it is called aTube Cather YouTube Downloader.
However, sometimes aTube Catcher error 204 occurs, and we fail to download video successfully. How to fix this error 204 quickly? Is there any solution to such an error?
In this post, I will guide you on how to fix this error 204 in aTube Catcher. Besides, you can move to Part 2 and get the ultimate error 204 aTube Catcher solution.
Let's move on.
Part 1. Fix: aTube Catcher Error 204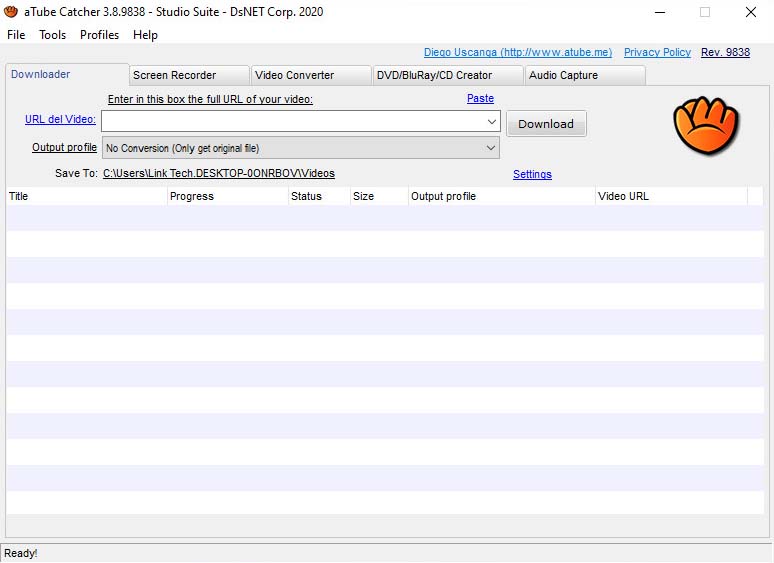 Usually, aTube Catcher error 204 occurs after YouTube updates its API. As we all know, Google offers a new look to YouTube now and then. Together with this new interface, Google also makes various changes to its backend programming. The error 204 occurs when aTube Catcher can't keep pace with Google's fast changes.
Now that we have figured out the reason behind error 204, let's fix it. The quickest solution is to update to aTube Catcher's latest version. Once aTube developers notice the problem, they will solve it straight away.
How to update aTube Catcher? You can upgrade aTube Catcher with the steps below. Or you can get the most recent version from aTube Catcher official site.
Launch aTube Catcher and click the Help button at the top left.
Click the Search updates on the list. In most cases, you receive error 204 in aTube Catcher with the outdated application. Therefore, aTube Catcher will show you a prompt about the software update. Click the Yes button, and a page with the download link will open.
Download the most recent version and reinstall aTube Catcher.
Only 3 steps and the aTube Catcher error 204 is surely fixed. Otherwise, you need to check the internet, proxy, or VPN.
However, sometimes aTube Catcher is not working even if you have updated the program. In such a case, you'd better try other video downloaders.
Part 2. Final Solution to aTube Catcher Error 204
To fix aTube Catcher error 204, we have to update the software to the newest version. Yet it takes a long time to reinstall aTube Catcher. Even worse, sometimes, aTube Catcher is not working without any hint.
Under such circumstances, you can resort to aTube Catcher alternative. The best aTube Catcher alternative for video downloads is AnyVid.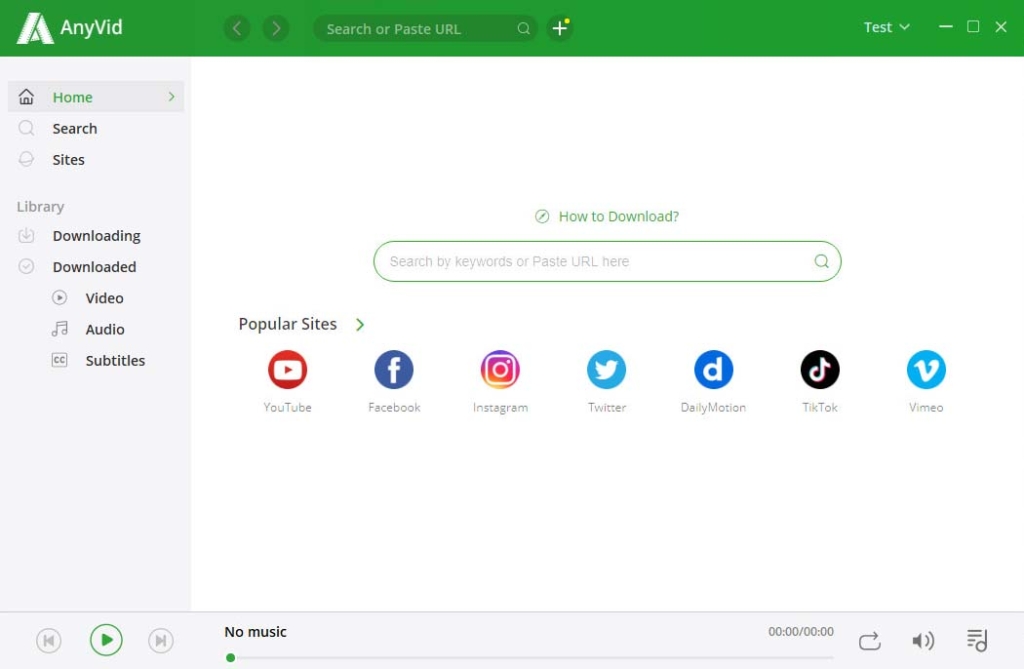 AnyVid is an advanced video downloader. You can rely on it to download videos from any website. Besides, you can convert video to MP3 and MP4 with various definitions. For example, you can save videos in 240p, 360p, 480p ,720p and even 1080p. Most importantly, AnyVid boasts a 3X faster speed in video downloading. Of course, AnyVid allows you to download videos gratis.
As a great aTube Catcher alternative, AnyVid works well on Windows, Mac, and Android. You can install it in a flash because AnyVid doesn't contain any bundled software.
AnyVid
Download any video from 1,000+ websites
Copy and paste the video URL. Copy the video URL from your favorite website. Then head to AnyVid and paste the URL. AnyVid will fetch the video data automatically.
After the video data has been fetched, you can click the MP4 button to download the video. Or you can click the More button to get more options.
AnyVid features a solid download performance. It helps you get rid of aTube Catcher error 204 forever.
Enjoy yourself.
Error Fixed
Have you fixed the aTube Catcher error 204? Or you have already switched to aTube Catcher alternative? Feel free to share your comment with us.
Many users prefer AnyVid for video downloads. It enables you to download videos from 1,000+ sites. And the download speed is superfast.
Give it a shot!
AnyVid
Download any video from 1,000+ websites
You May Also Be Interested in These Topics