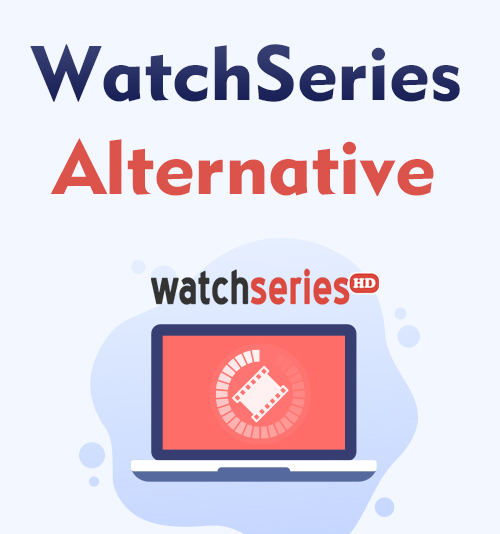 Watching TV shows online is one of the most common ways for modern people to relax in their leisure time. WatchSeries is an online site that offers 10,000+ movies and 60,000+ episodes from outstanding TV series. These resources were categorized with different genres, actors, directors, and years. If you've already known exactly what TV show you want to watch, simply type in the show's name, and then you can enjoy it. If not, you can also browse the rich collection on WatchSeries to find something you are interested in.
However, websites like WatchSeries could be closed for many different reasons. For example, some websites shut down because they cannot live without ads. Therefore, it is necessary to collect some WatchSeries alternatives in case that it is closed some day. Besides that, you can also download your favorite TV shows just in case they are removed from the internet.
Let's see what the good options I've found!
Part 1. 9 Best WatchSeries Alternatives
1. Tubi TV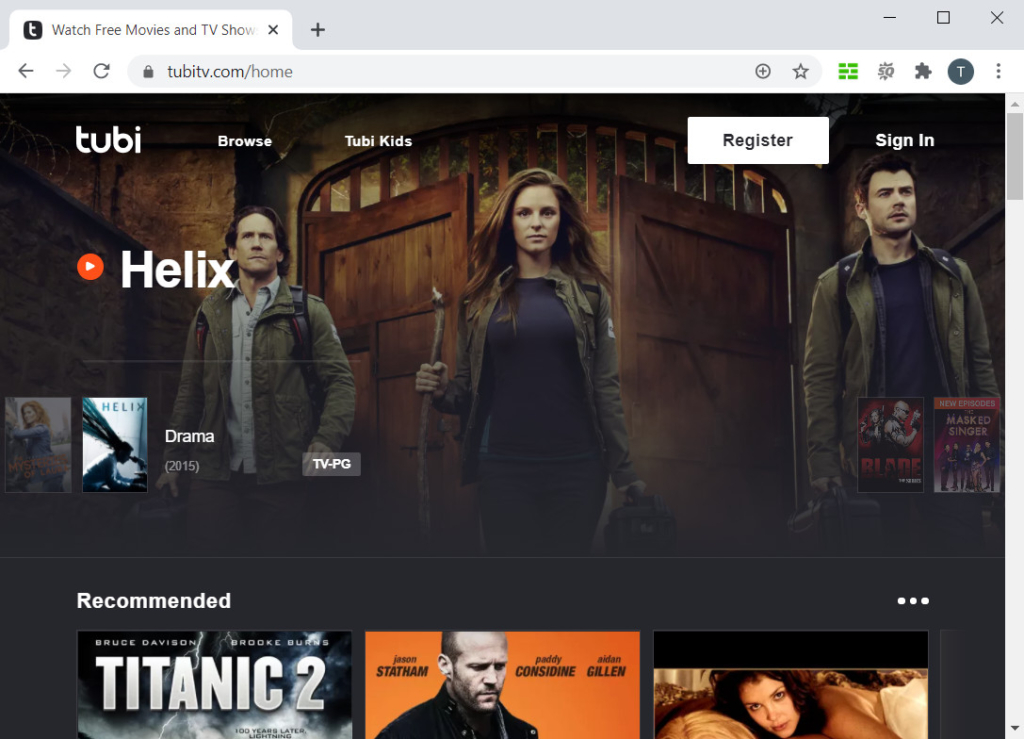 Tubi TV is a free and legal video streaming website. It has a massive library that offers more than 20,000 movies and TV series episodes. Its website's interface is simple and clear, so you can easily find what you want to watch. If you don't have a particular choice yet, Tubi TV has recommendations for you based on your personal taste. Tubi TV has partnered with many famous studios, such as Paramount, MGM, Lionsgate, and so on. You can stream Tubi TV on different devices. Tubi TV is available on Android, iOS, Amazon Fire TV, XBOX, etc. You can watch the video online without any subscription fee.
2. Crackle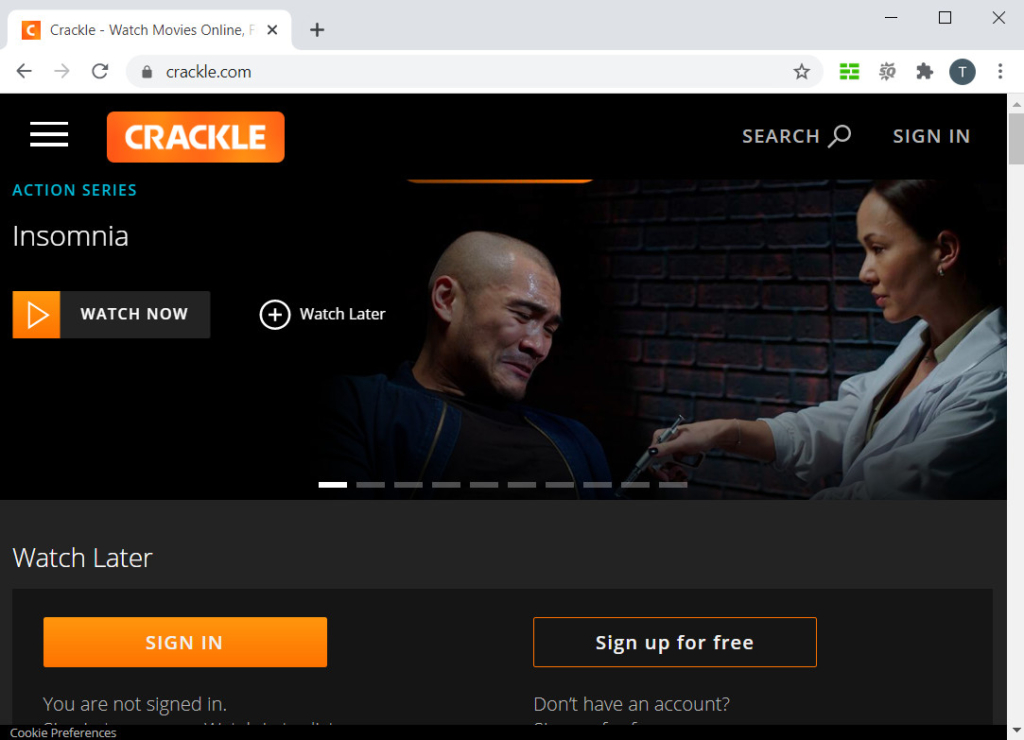 You may have used Crackle before on your flight or in your hotel room. It is owned by Chicken Soup for the Soul Entertainment. You will be able to stream the Crackle TV series on different devices, for example, laptops, smart TVs, and even gaming consoles. The content on Crackle is legal. You won't need to worry about the copyright when you are using Crackle's service. Normally, you don't need to register to watch the free TV series online. But with a user account, you can watch the episodes in higher quality.
3. Putlocker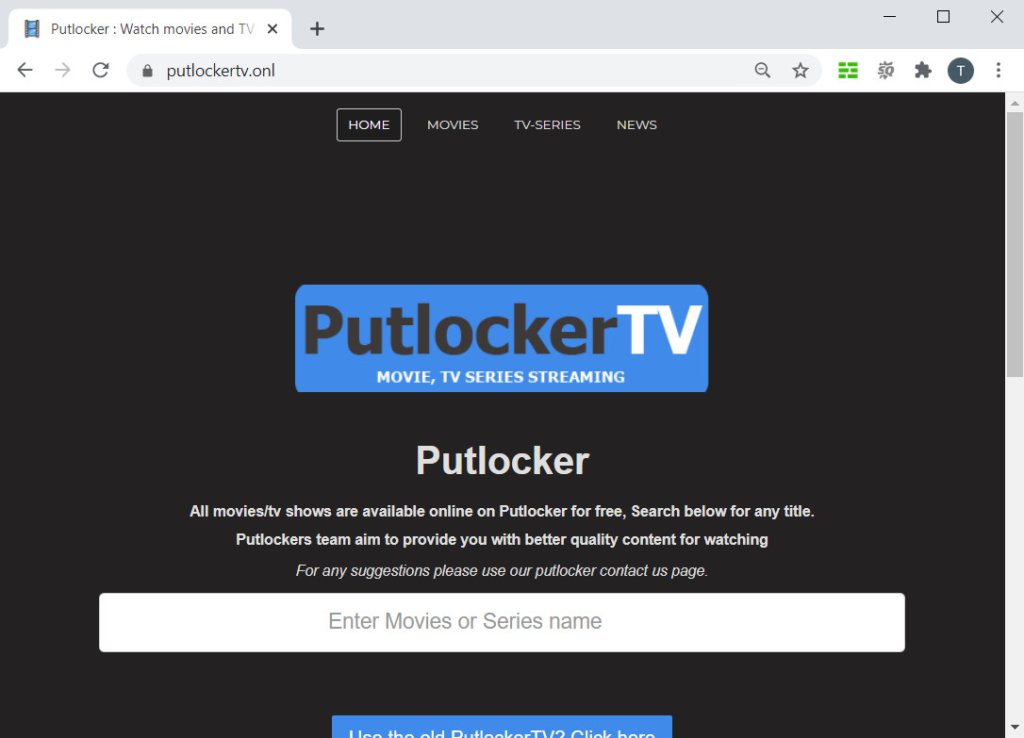 You won't miss the big search box in the center of Putlocker's website. You can type keywords into it and search for the TV series that you wish to watch. The online viewing in Putlocker is free with a user account. Putlocker has a rich collection of movies and TV series, and for each TV works, it offers several different embed players and streaming links. If one fails, you can immediately switch to another. The playback on Putlocker is also pretty smooth. The only pity of Putlocker is that there are too many redirects.
4. Vumoo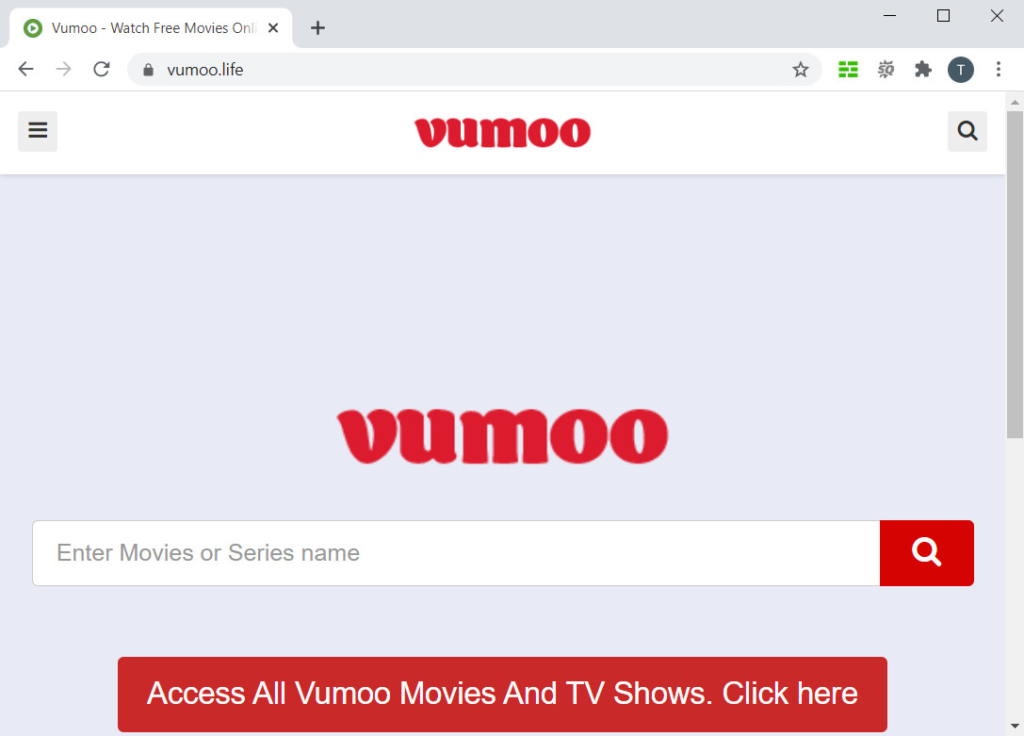 If you are familiar with Netflix, then you won't have any trouble when using Vumoo. Vumoo is the website that keeps pace with industry trends. You will find the most popular movies and TV shows on Vumoo, and you can watch them without any subscriptions or paid membership. Vumoo would track the watching history to make recommendations to users. No matter what genre you prefer, Vumoo will always find something fresh that could interest you. Besides HD TV series, you can find anime like Naruto or Dragon Ball on Vumoo as well.
5. Popcornflix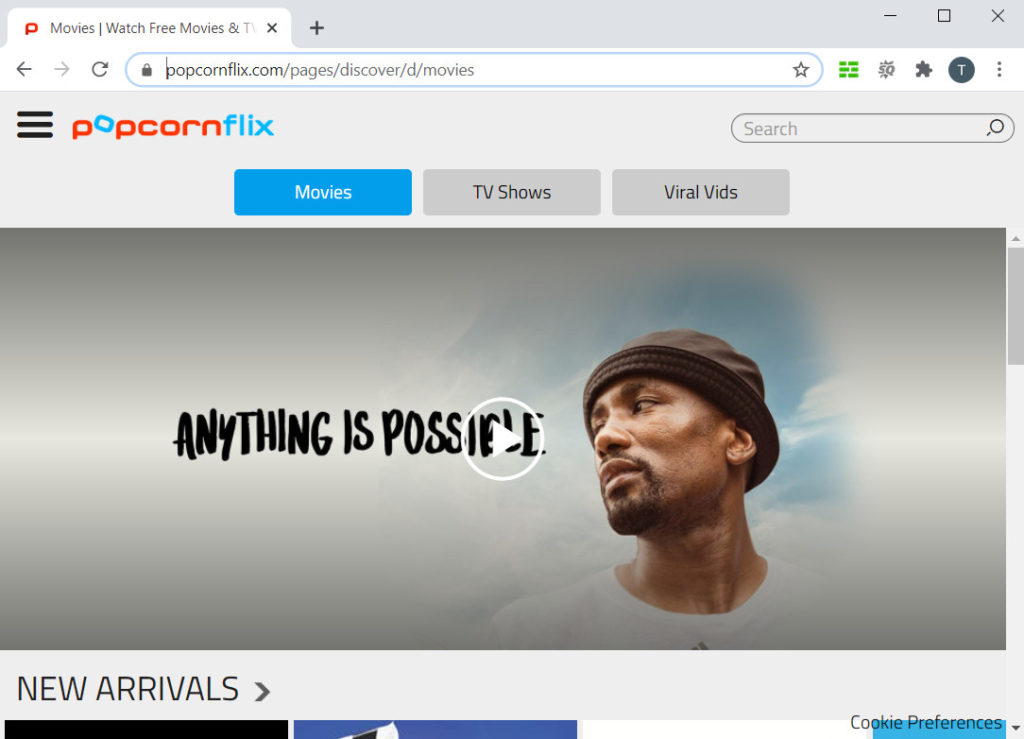 There's no doubt that Popcornflix is an excellent WatchSeries alternative. It has a huge library of movies and TV series. You can find all kinds of TV shows, from the popular British series to the old classic American sitcoms. Anime and cartoons are also in Popcornflix's pocket. As the site name implies, you will enjoy a relaxing time with popcorns and the video on Popcornflix. It also has a particular page for kid movies, which is pretty friendly to parents who need to find a kid movie in a rush. Everything on this site is free. You don't need to apply for an account to watch the TV series online.
6. Sidereel
The most recognizable feature of Sidereel is that it shows the score of TV works from all the audiences. For example, you will see The Queen's Gambit owns 4.5 stars on Sidereel's homepage. As an audience, you are able to give the reviews and score a TV series on Sidereel. Of course, you can choose whatever you want to watch by browsing these TV series' ranking. Among websites like WatchSeries, Sidereel is the one that has the best comment and review system. Another important feature of Sidereel is you can follow the updates and news of the TV series you like.
7. TVMuse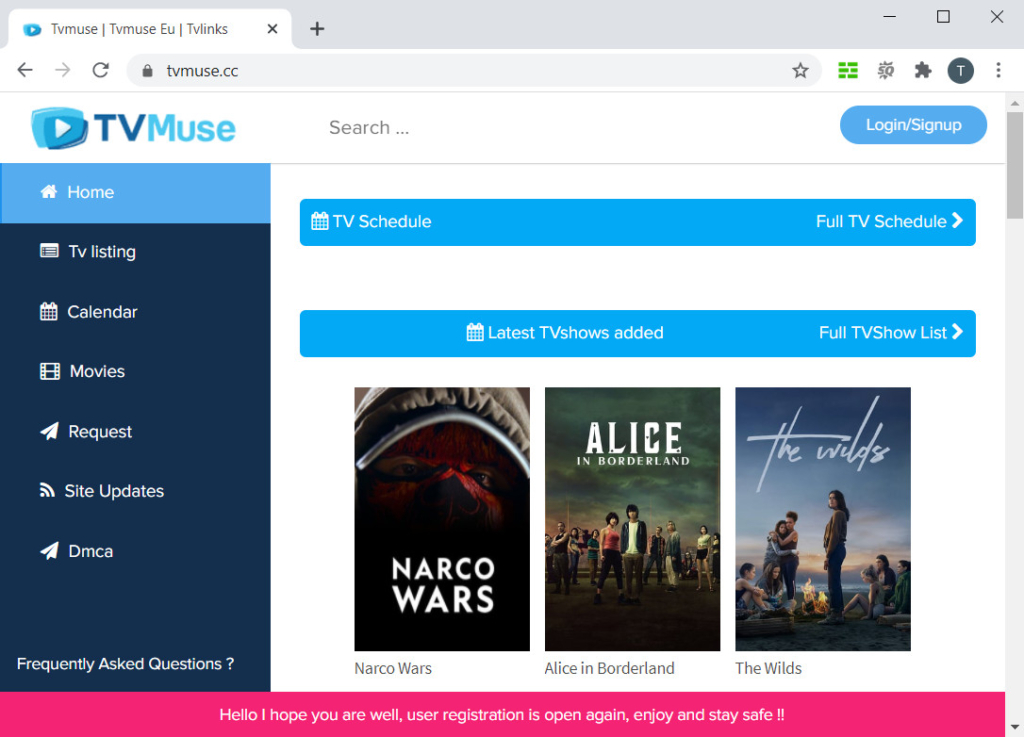 TVMuse is a free website that offers recently updated TV works. No subscription or paid membership is needed to watch the free TV resource on this website. TVMuse also has social features that may be attractive to users. By registering for a user account, you can watch the episodes for free and leave a comment under the episode and get to communicate with audiences from all over the world. On the homepage, you will see a calendar that displays the update of each series. You could easily find and track the TV series if you watch it online via TVMuse. With all these convenient features, it could be a good alternative to WatchSeries.
8. ShareTV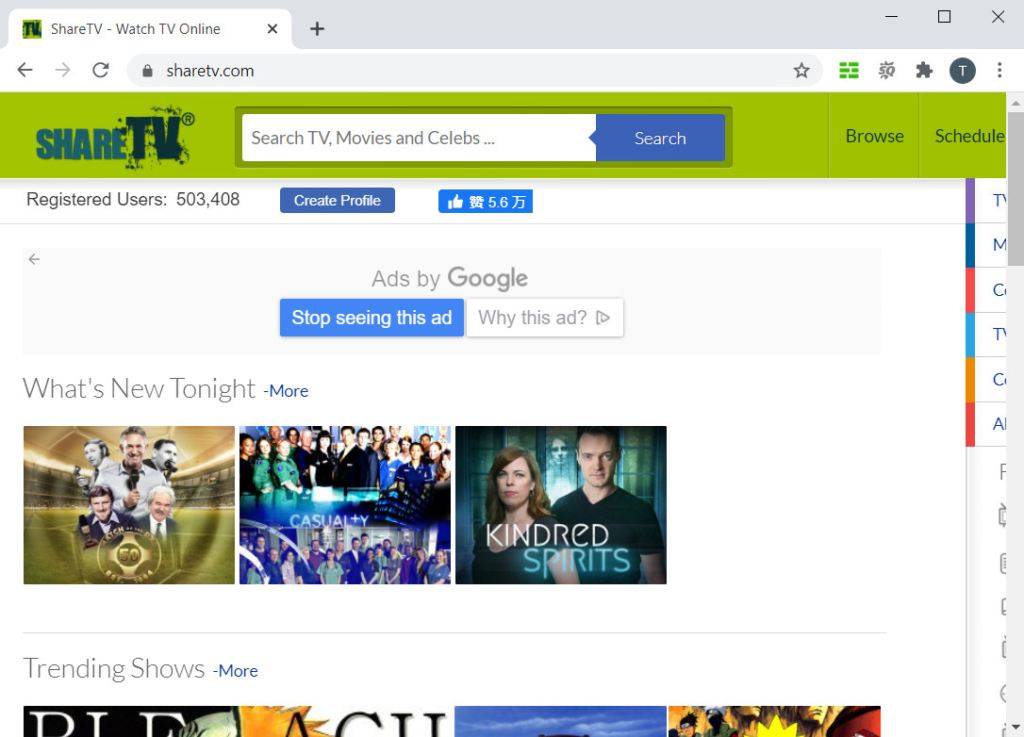 ShareTV requires a user account – it's reasonable because it offers several famous TV series that won the Emmy Award. Besides, you can watch popular series from HBO, CBS, Showtimes, etc. They are free for online watching and open to any comments. Netflix original series is included, too. ShareTV will update the recommend series every month. If you are looking for something new and popular to watch, ShareTV is the best option as a WatchSeries alternative. Please note that this website contains ads, and they may disrupt your watching experience.
9. CouchTuner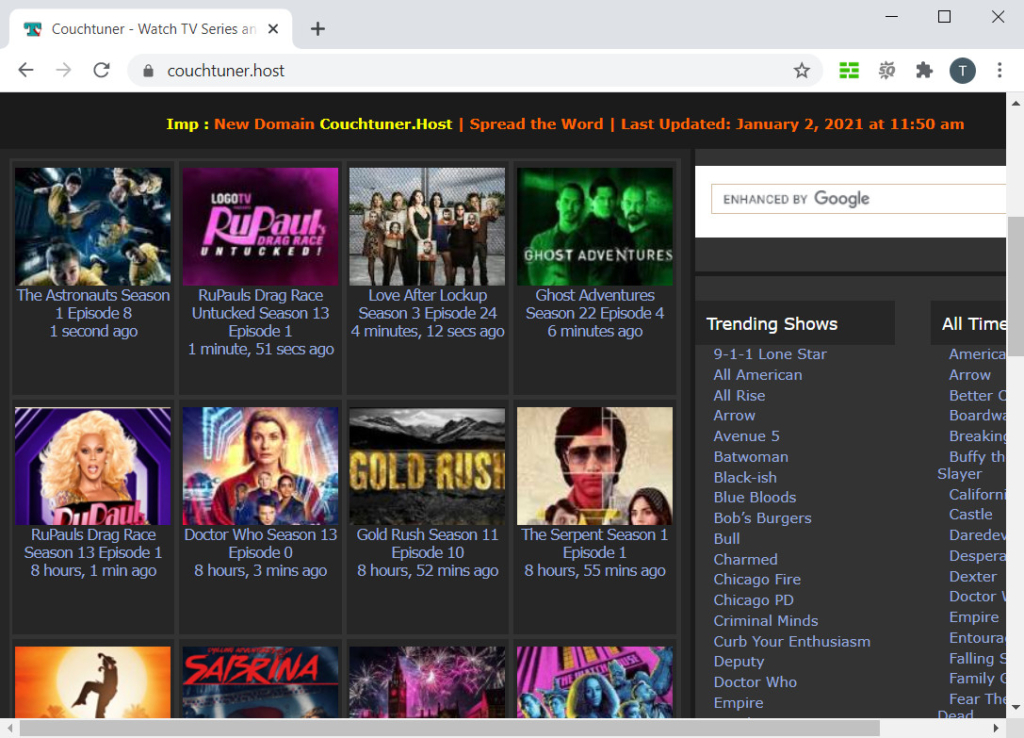 One of CouchTuner's key features is its dark mode, which creates an immersive atmosphere as if you are in a movie theater. As a website like WatchSeries, CouchTuner offers plenty of different categories and filters to help you find the content you would like to watch. By tracking the videos that you had viewed, CouchTuner is able to make suitable recommendations for you. All these resources are free to watch, including the popular and latest ones. If you are particular about the online watching experience, CouchTuner would be your right pal.
Part 2. How to Download TV Series to Your Device?
The best and most straightforward way to download TV series to the device is using a third-party video downloader. In this case, AnyVid is the best option that I can offer to you.
AnyVid is simple but powerful. By copying and pasting video URLs, you will able to download videos from 1,000+ sites. Especially for downloading TV series, it has the batch download function to help you save time. You can download multiple episodes with one click. Besides, you can type the keyword to find the TV series you want or browse the video streaming websites via the built-in browser in AnyVid. Enable the smart download mode, and then you can download any content when you see it.
Furthermore, AnyVid supports video downloads in the lossless quality. You can enjoy a 3 times faster speed to download videos.
Conclusion
By reading through this article, I think you must know some good options for WatchSeries alternatives. Compared with watching TV series online, I believe downloading and watching them offline will offer a better experience. For example, you will not struggle with bad Internet connections or annoying ads. AnyVid is not a single-use download tool. Besides TV series, it could download videos from more than 1,000 sites. I like it because you install it once, and it will satisfy all your future download needs.
AnyVid
Download any video from 1,000+ websites
for Windows 10/8/7
for Mac OS X 14+
for Android
The installation is super easy. Install and try AnyVid, and I believe you will find it useful.
Frequently Asked Questions
What happened to WatchSeries online?
WatchSeries is not shut down, but the service it provides is no longer stable. Sometimes the website is closed because of maintenance. When WatchSeries is out of service, you still have plenty of alternative options to watch TV series online for free.
What is the best WatchSeries alternative?
I think the best way is using AnyVid to download the TV work that you wish to watch. Because offline watching won't be disrupted by the bad Internet connection, redirects, and ads. Copy and paste the video URL into AnyVid's search box, click to search, and then you can enjoy the episodes smoothly on your devices.
You May Also Be Interested in These Topics