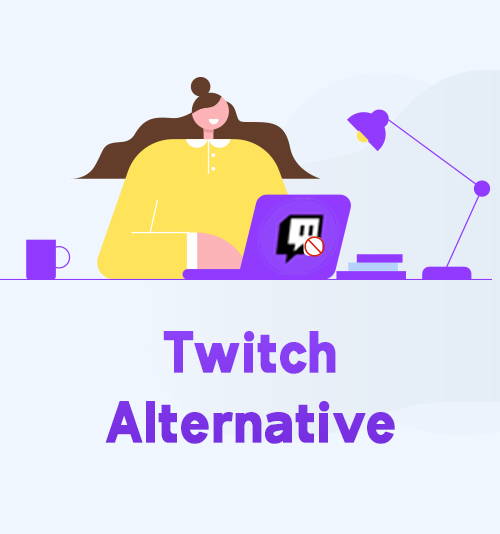 Twitch is no doubt a leading live video game streaming platform.
However, there are also many Twitch alternatives offering video streaming experience like Twitch.
Either streaming on Twitch or Twitch alternative is according to your habits and requirements.
In this article, I will sort out a list of 6 best sites like Twitch for you. By the way, the trick to download Twitch clips and save videos from other live streaming sites for offline playback is provided.
Go on to find your favorite Twitch alternative now!
Let's start!
Part 1. Free Twitch Alternative for Game Streaming
Read the newly-updated list of best Twitch alternatives below.
IBM Cloud Video (Ustream)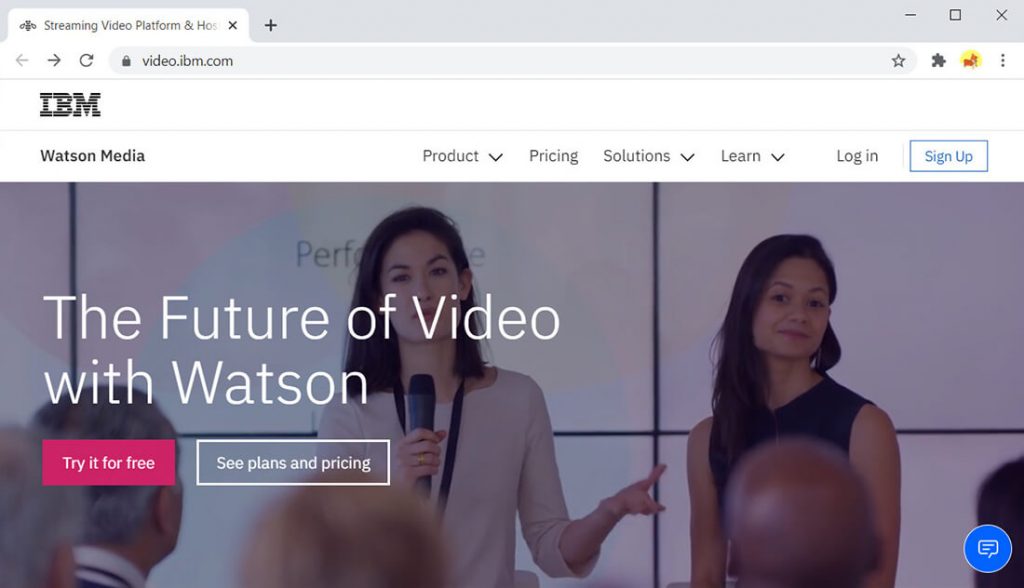 IBM Cloud Video, formerly known as Ustream, is an American video streaming platform for live and VOD (on-demand) video streaming. It is one of the best sites like Twitch, which focuses on HD live broadcasting, video transcoding, video hosting, live video streaming, etc.
There are not only general gaming streams on IBM Cloud Video, but also talk shows, sporting events as well as private live streams. IBM Cloud Video provides viewers with incredible video experiences, hardly any downtime.
Supported Platforms: Windows, Mac, Android, iOS, PS4
YouTube Gaming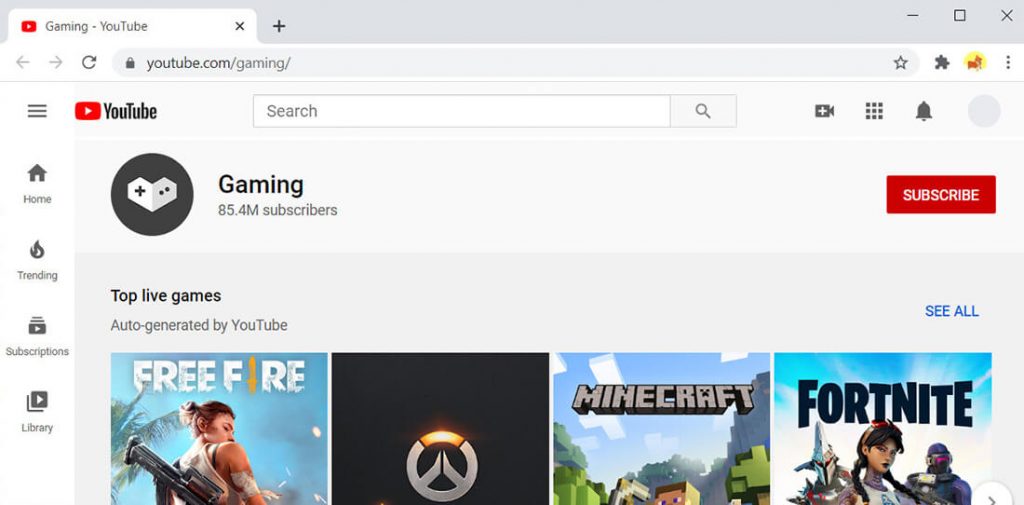 YouTube Gaming is a channel of YouTube, which is automatically generated by YouTube's video discovery system. It is another alternative to Twitch, featuring live and on-demand video game content.
YouTube Gaming offers a huge library of game videos for users to explore, including top live games, recommended games, trending videos, etc. Similar to Twitch, users can earn money from streaming games on YouTube Gaming.
Supported Platforms: Windows, Mac, Android, iOS
Periscope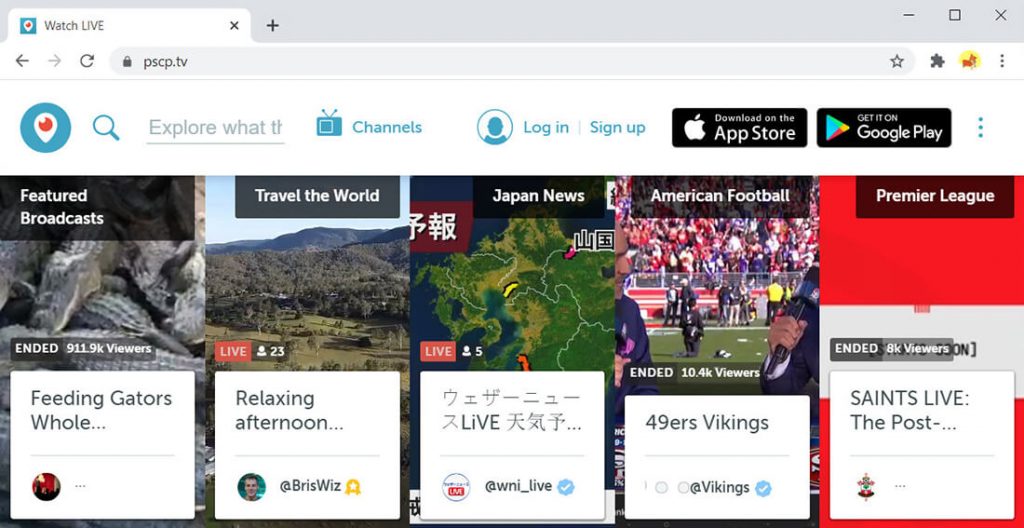 Periscope is a live video streaming app for iOS and Android. It is a mobile broadcasting service, where scopers (users) are available to broadcast with a handheld device or professional vision mixer. Videos on Periscope can be viewed publicly or only viewable by certain users.
Periscope is integrated with Twitter. Users can stream from their mobile phones and push the streams to Twitter for maximum audience engagement.
Unlike other live streaming sites like Twitch, users of Periscope can interact with the live streams through hearts and comments. Needless to say, it is one of the best Twitch alternatives on mobile.
Supported Platforms: Android, iOS
Mirrativ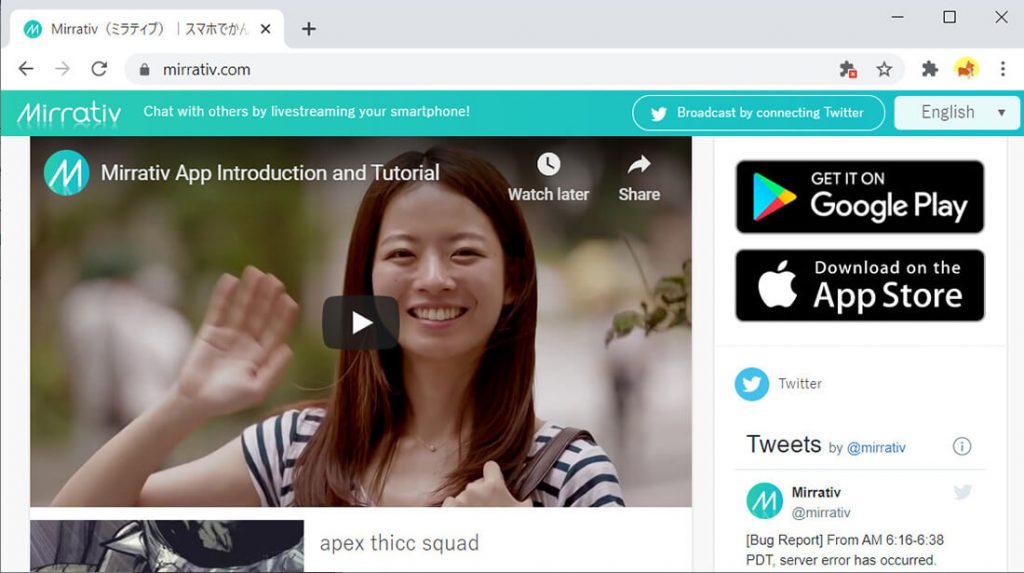 Mirrativ makes live streaming on a smartphone possible. It aims to socialize people's experiences on mobile devices, including messaging, video playing, gaming, and so on. Users on Mirrativ can do untethered mobile broadcasting, share their screens online with people around the world.
Similar to many streaming sites like Twitch, Mirrativ allows viewers to interact with streamers by making comments, giving a thumb like to the stream with a star icon.
If you prefer to stream on mobile, you should consider Mirrativ.
Supported Platforms: Android, iOS
Smashcast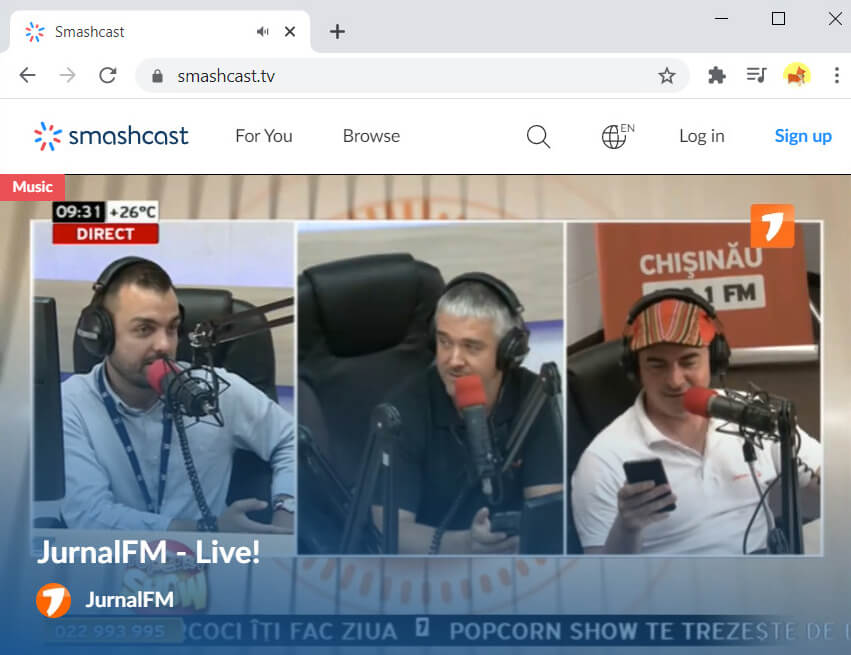 Smashcast was co-founded by the famous live streaming services, Azubu and Hitbox. It is a good Twitch alternative, emphasizing on eSports live streaming. It is a Twitch alternative player in the online live video streaming field.
With features like Twitch, Smashcast offers the best streaming experience that viewers can interact with hot games and players. Besides, the user interface of Smashcast is well organized, creating an intuitive streaming environment.
If you are a streamer, viewer, partner, eSports team or tournament organizer, Smashcast is worth your time.
Supported Platforms: Windows, Mac, Android, iOS
Facebook Watch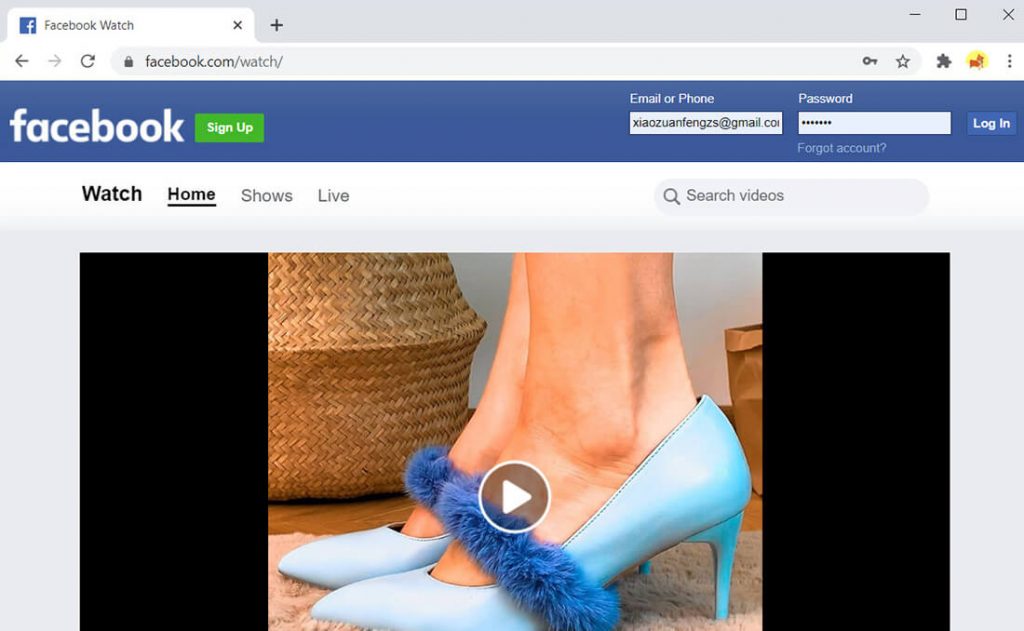 Facebook Watch is a built-in video streaming feature of Facebook. You can access it from your Facebook account directly.
Facebook Watch offers categorized content, including popular videos and original shows from producers or creators.
Similar to Twitch's affiliate program, Facebook Watch makes a monetization program, allowing gamers to earn revenue from the videos of games tips they post.
Different from other Twitch alternatives, growing audience on Facebook Watch is quite easy, just like making friends on Facebook. Well, that is the list of the best alternatives to Twitch that would help you. Rest assured to go with any one of them based on your needs.
Part 2. Twitch Alternative for Gaming Video Download
Next, I want to recommend AnyVid that stands on my top list of Twitch alternatives.
With the built-in browser, AnyVid lets you stream game-related videos from trending sites, like Beam (Mixer), CDA, Escapist, GameStar, etc. Let's take GameStar as an example. Click on to access to GameStar site.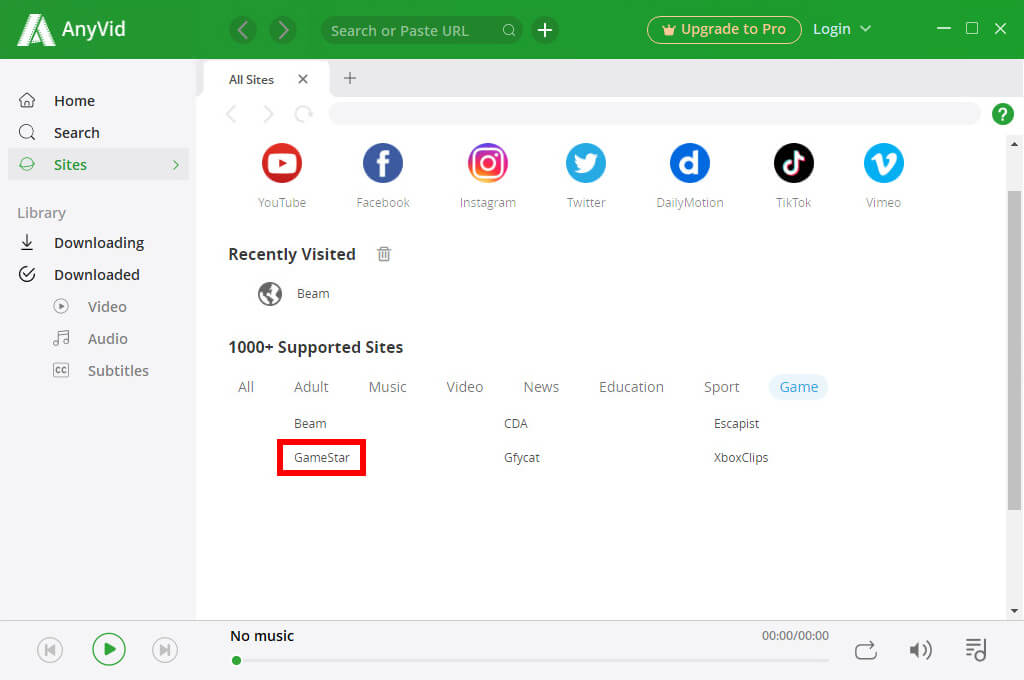 Cool, you are in GameStar now. You can play game online for free and take an online game-design course with the instructor.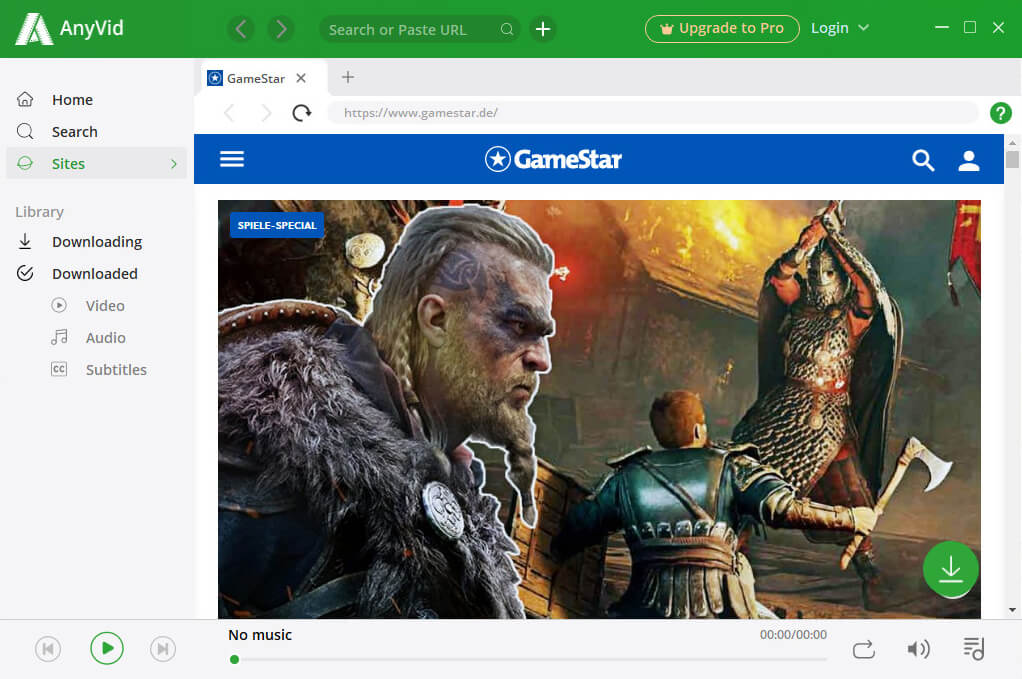 You can even save the game-related video to your local devices by clicking on the green download arrow at the lower right corner.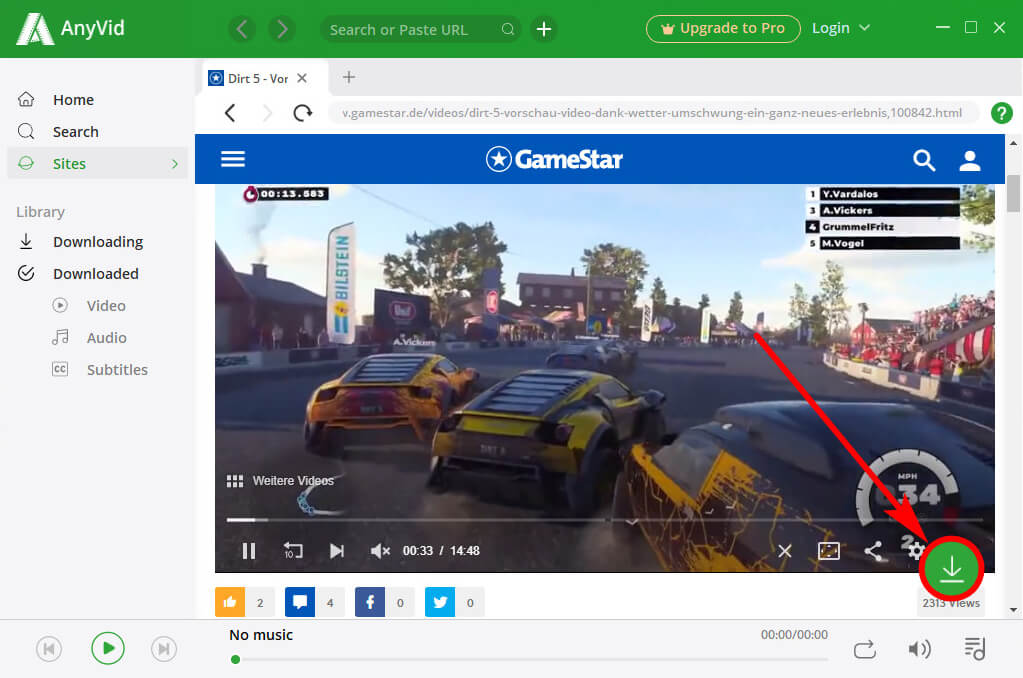 Quick Tip: AnyVid also allows you to download game videos by pasting game-related keywords or URL.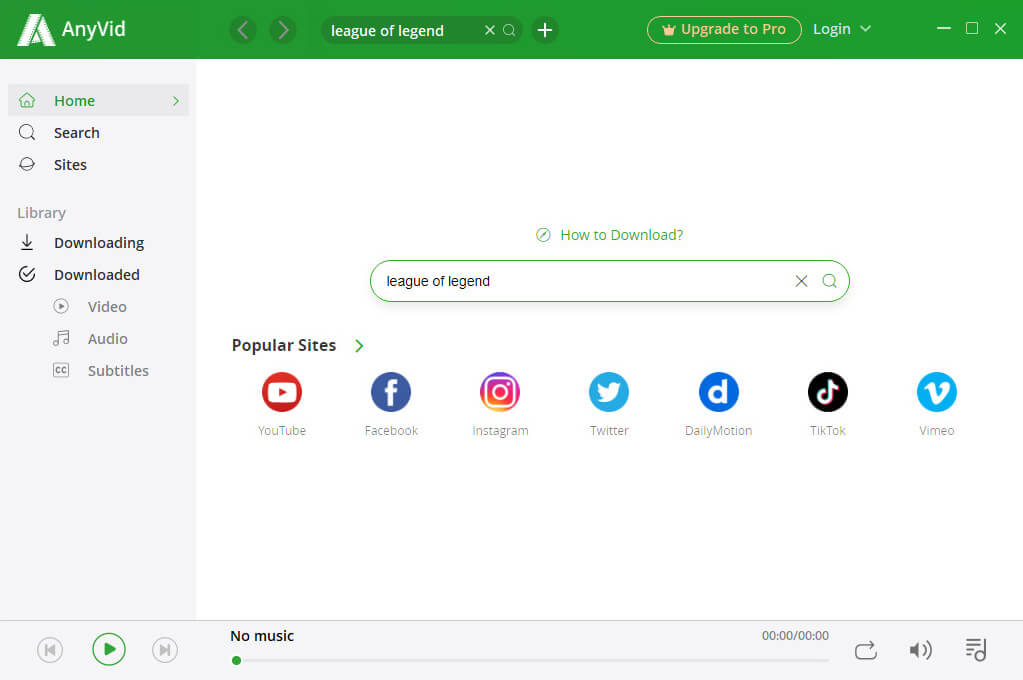 Then, click on the thumbnail to preview the video and click on MP4 to get video download.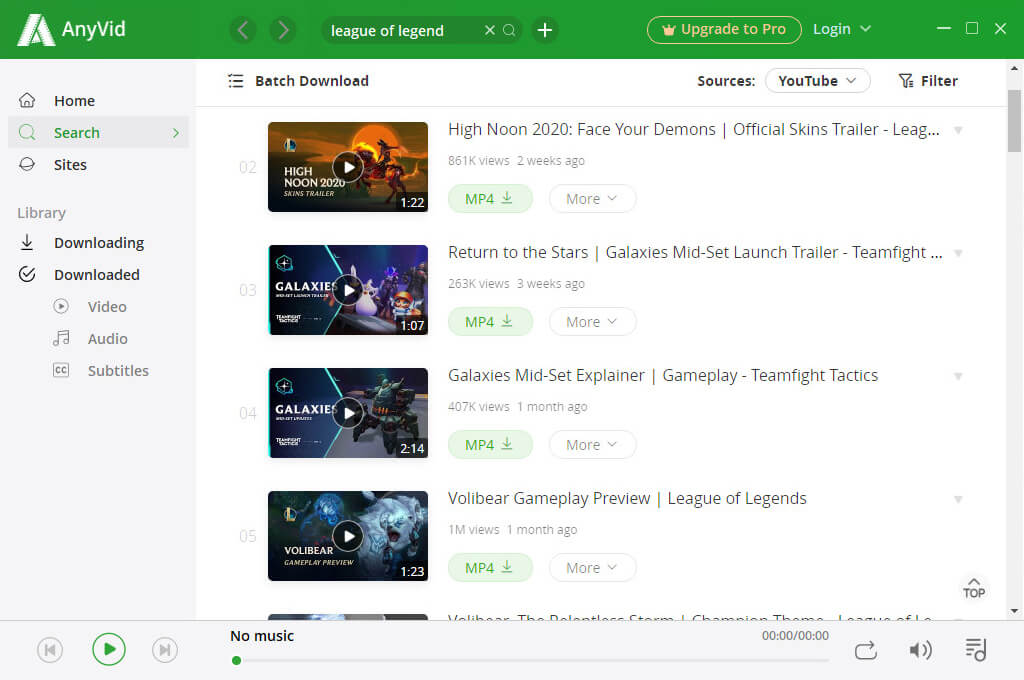 Get your AnyVid today and download gaming videos for offline watching!
AnyVid
Download any video from 1,000+ websites
for Windows 10/8/7
for Mac OS X 14+
for Android
Summary
Stream on the sites like Twitch mentioned above for hot games like League of Legend, Apex Legends, PUBG, etc. And if you want to get game-related videos download, AnyVid deserves your try.
Which Twitch alternative is the best for game video streaming?
Leave your voice below.
You May Also Be Interested in These Topics