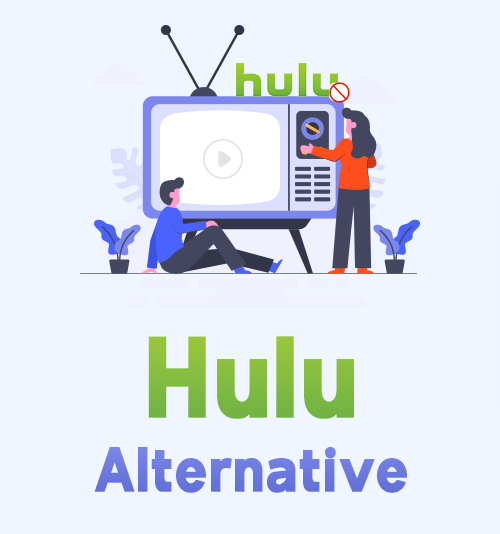 Nowadays, internet TV streaming becomes popular than cable TV. When it comes to cable TV alternatives, Hulu should be on the list. Only $54.99/mo, you can get the entire streaming library of live and on-demand TV from 65+ channels on Hulu.
Unfortunately, Hulu is only available for users in the US, which means you can only access Hulu with a US IP address. And, not all people like Hulu.
So, you can select a Hulu alternative.
This article sorts out 6 best alternatives to Hulu for you. If you wish to download Hulu for offline streaming, go to Part 2, where you can find the best way to download from Hulu.
Find the one you like.
Part 1. Top 6 Hulu Alternatives
There are many Hulu alternatives, which offer the best live streaming experience, similar to Hulu. Let me show you in this section.
Netflix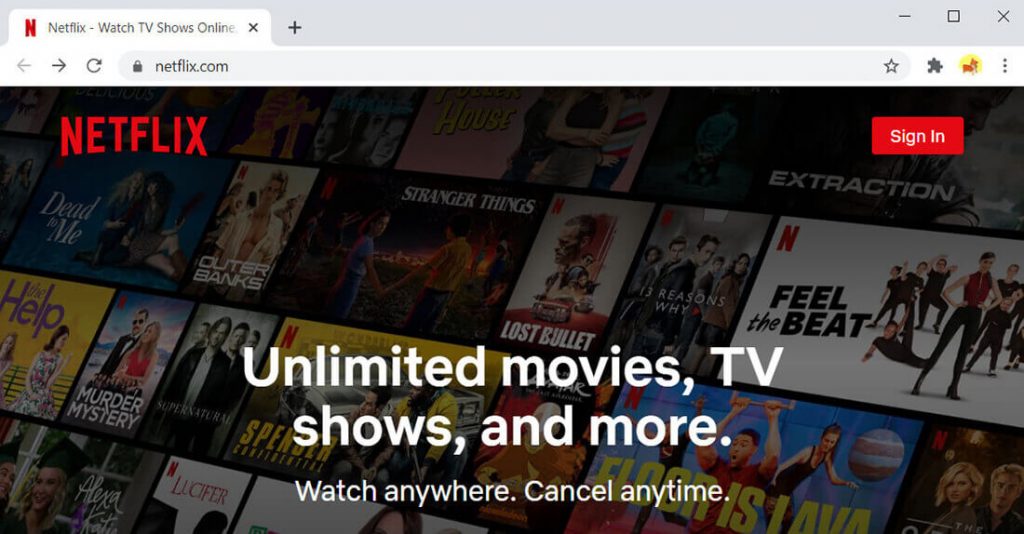 When it comes to the best Hulu alternative, Netflix is on the top of the list. Similar to Hulu, Netflix is a live video streaming service where you can stream for award-winning TV series, films, anime, and documentaries.
You are allowed to watch unlimited videos on any internet-connected devices as long as you subscribe to Netflix membership. There are three price programs, including $9/month Netflix Basic, $13/month Netflix Standard, and $16/month Netflix Premium. And, there is a DVD Plan that is only available for US users.
Also, the Netflix app lets you download TV shows for offline watching. Netflix app is compatible with iOS and Android mobile devices.
Get a 30-day free trial of Netflix now!
Sling TV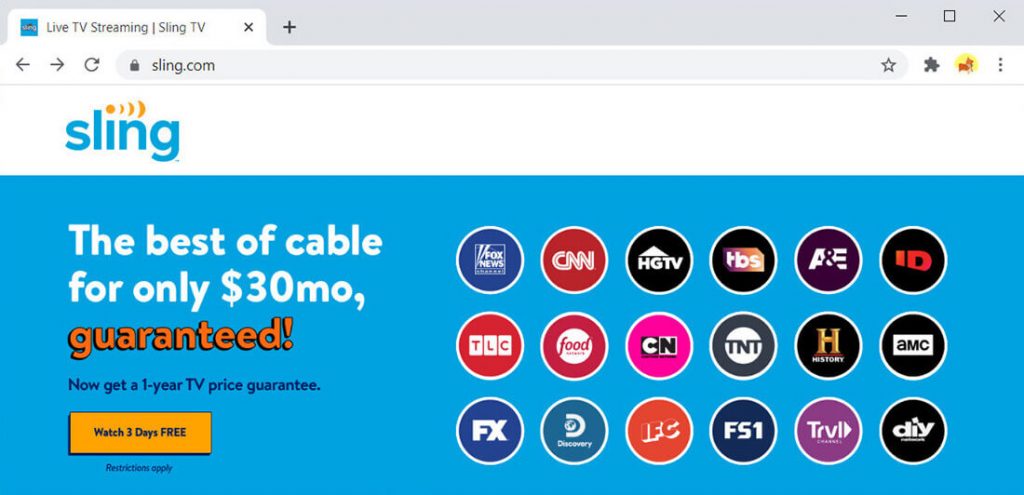 Sling TV is another good alternative to Hulu. It is an OT (over-the-top) internet television provider owned by Dish Network, letting you stream live TV shows and other on-demand content.
Plus, it is also the first app-based TV platform for watching live TV shows whenever and wherever you are.
Sling TV provides you with three subscription services. You can get a single stream for 30+ channels and 10-hour free DVR when you subscribe to Sling Orange ($30/mo). You can enjoy TV on three screens one time, 50+ channels and 10-hour free DVR with the subscription to Sling Blue ($30/mo). And, you can get streams on four screens at a time when you subscribe to Sling Orange + Sling Blue.
Sign in the Sling TV app on your device now!
Philo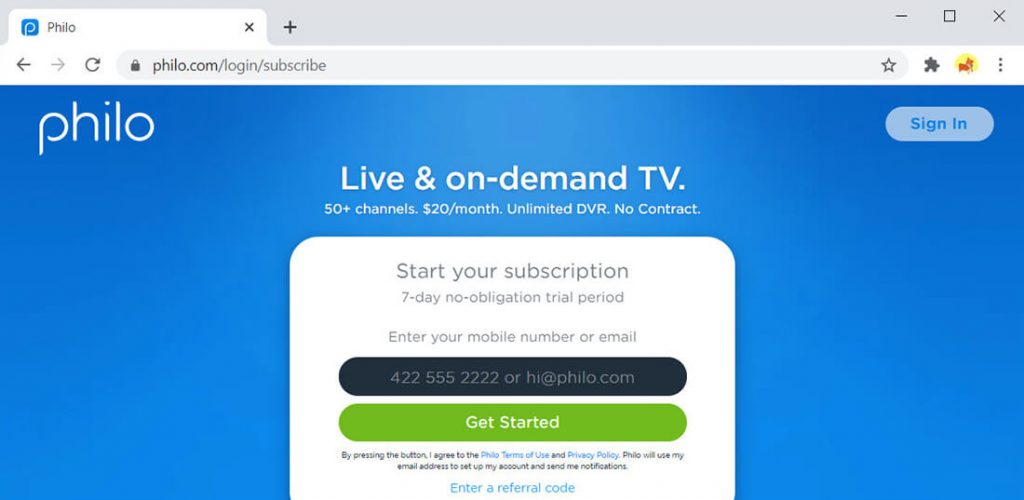 Philo is an excellent alternative to Hulu. With comparison to Hulu, Philo lets you stream live TV anywhere with less money.
Philo's lineup of channels costs $20 per month, which you can get 50+ channels live and on-demand video content. You can also enjoy a 7-day no-obligation free trial of Philo TV.
With a subscription to Philo, you can enjoy unlimited DVR and stream on three devices at one time.
Plus, it allows you to record live TV or save future shows to watch later.
YouTube TV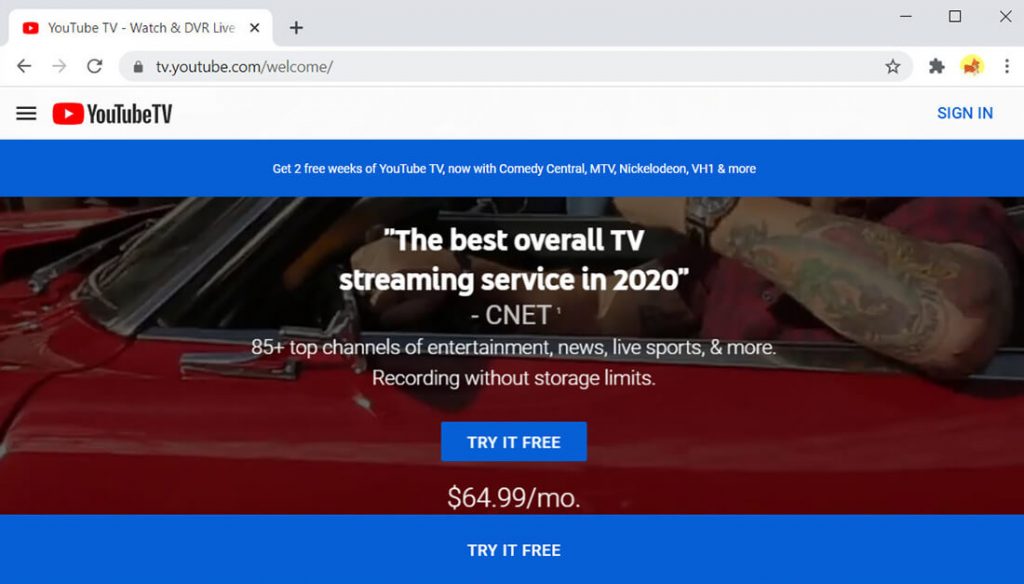 YouTube TV is an overall TV streaming service that lets you stream live and local shows, news and sports over 70+ channels. Unlike other Hulu alternatives, one YouTube membership with up to 6 accounts cost $64.99 per month.
With YouTube TV, you can get unlimited cloud DVR storage space for recording your favorite content. And it offers 6 accounts per household that you can share with your family or friends.
Also, simultaneously streaming on 3 devices for picture-perfect live TV is available on YouTube TV.
fuboTV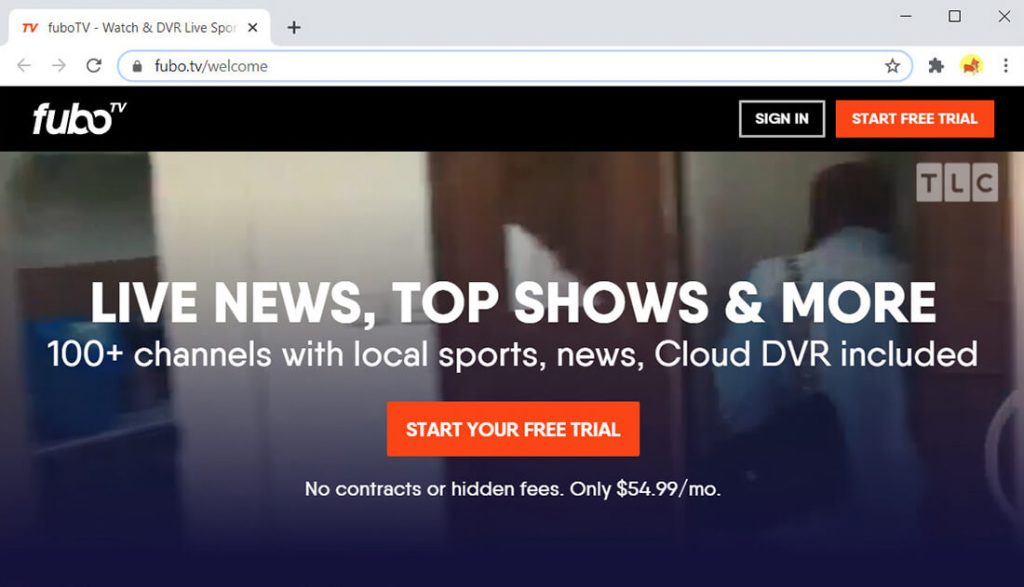 Different from other alternatives to Hulu, fuboTV is a sports-focused live TV streaming service. On fuboTV, you can enjoy top leagues and teams (including NFL, NBA, MLB, NHL, etc.) in 4K resolution, popular shows, movies and news.
fuboTV offers a 7-day free trial for new members. When the period of free trial ends, you will be reminded to continue or cancel the subscription. If you want to keep the subscription, you have three options, including $59.99/mo Family Plan, $84.99/mo Ultra Plan, and $29.99/mo fubo Latino.
Plus, every fuboTV account has 30 hours of free Cloud DVR space for recording games and shows. And the recording will never expire. You can also stream fuboTV on two devices at a time. If you want to stream on the third device, you can add a $5.99/mo Family Share to your account.
Amazon Prime Video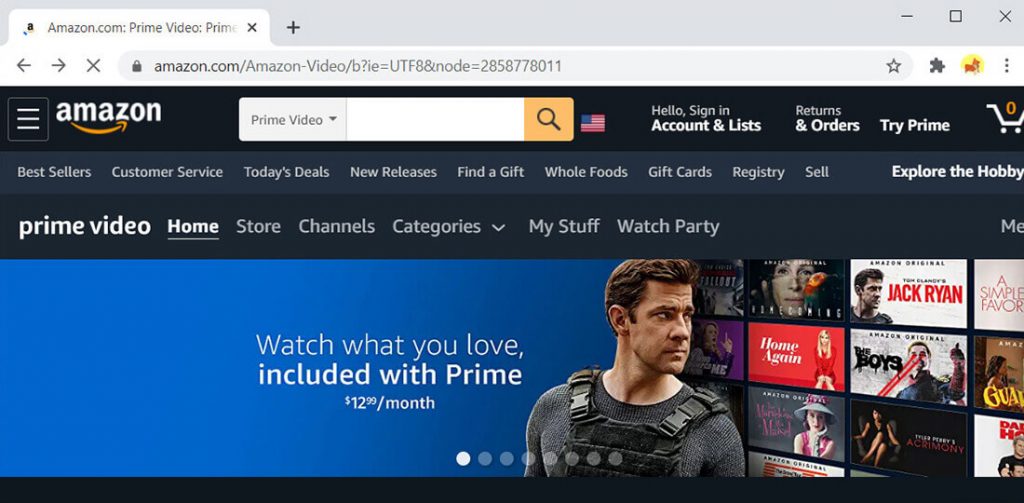 Amazon Prime Video is a subscription-based internet video provider, where you can stream live and on-demand content, including popular TV shows, movies, and original content.
Unlike other alternatives to Hulu, you need to purchase or rent video content on Amazon Prime Video at varying prices. And the video you purchased can be downloaded for offline watching.
You can get Amazon Prime Video in two ways: subscribe to a standalone membership with a monthly rate of $8.99, or you can spend $12.99 per month or $119 per year to get Prime Video. Prime Video is included on Amazon Prime Membership.
Rest assured to stream on any Hulu alternative mentioned above!
Part 2. How to Get the Offline Stream with Software
All the 6 Hulu alternatives introduced before are subscription-based, which lets you stream with money. And you cannot stream without the platform. Here, I will introduce a software AnyVid that works like a Hulu alternative.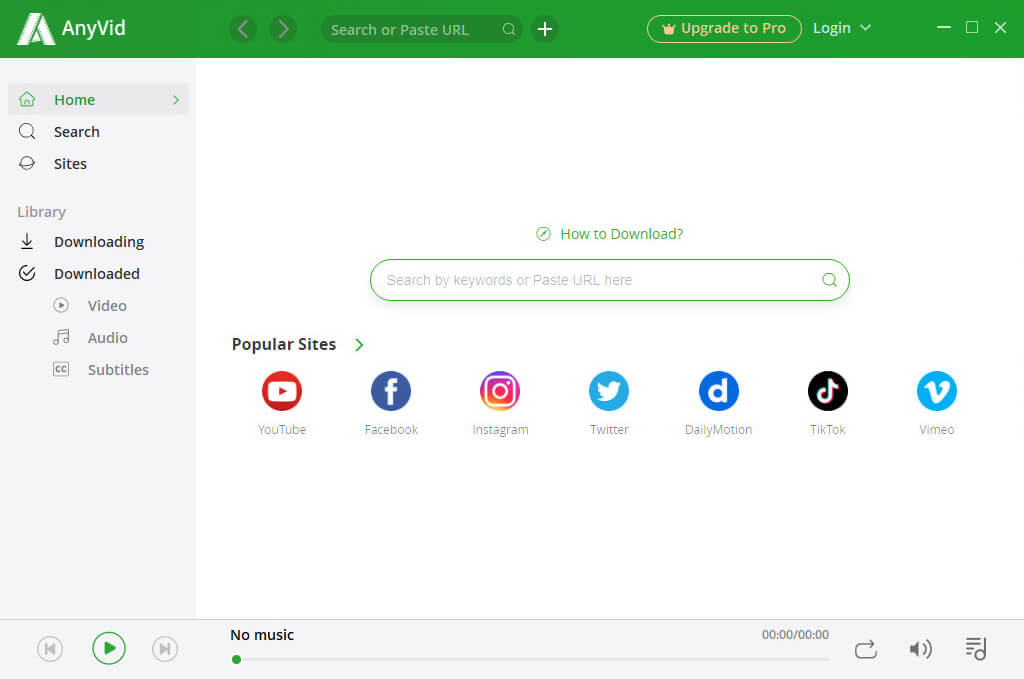 AnyVid lets you stream within the software from 1000+ embedded sites, including YouTube, Facebook, Dailymotion, Vimeo, etc. Click on the YouTube icon to access the site.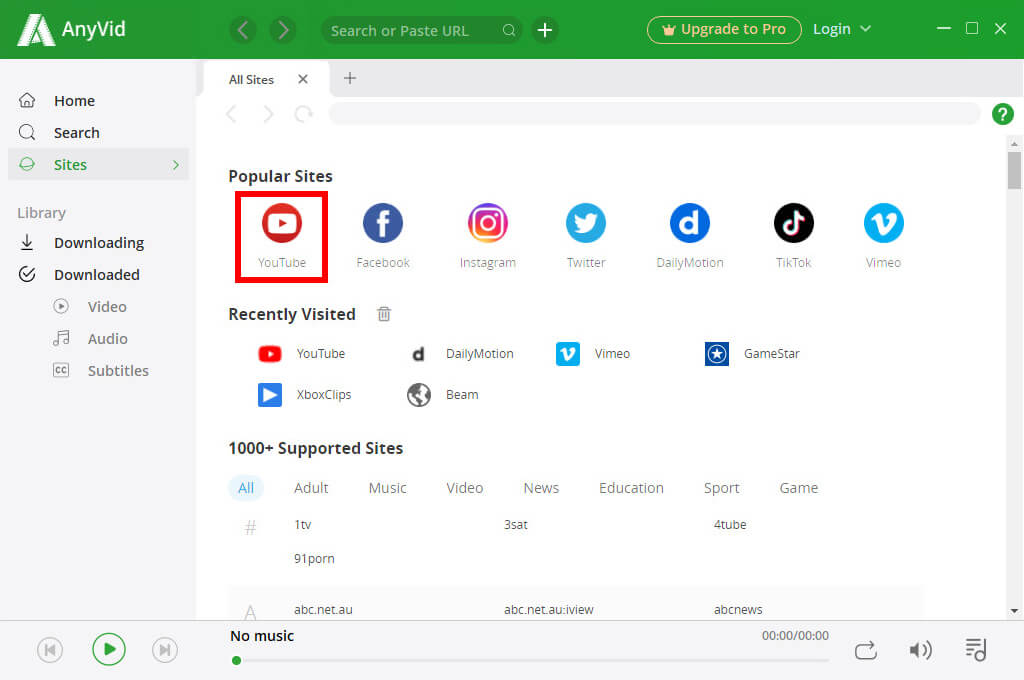 You can stream live or on-demand content now.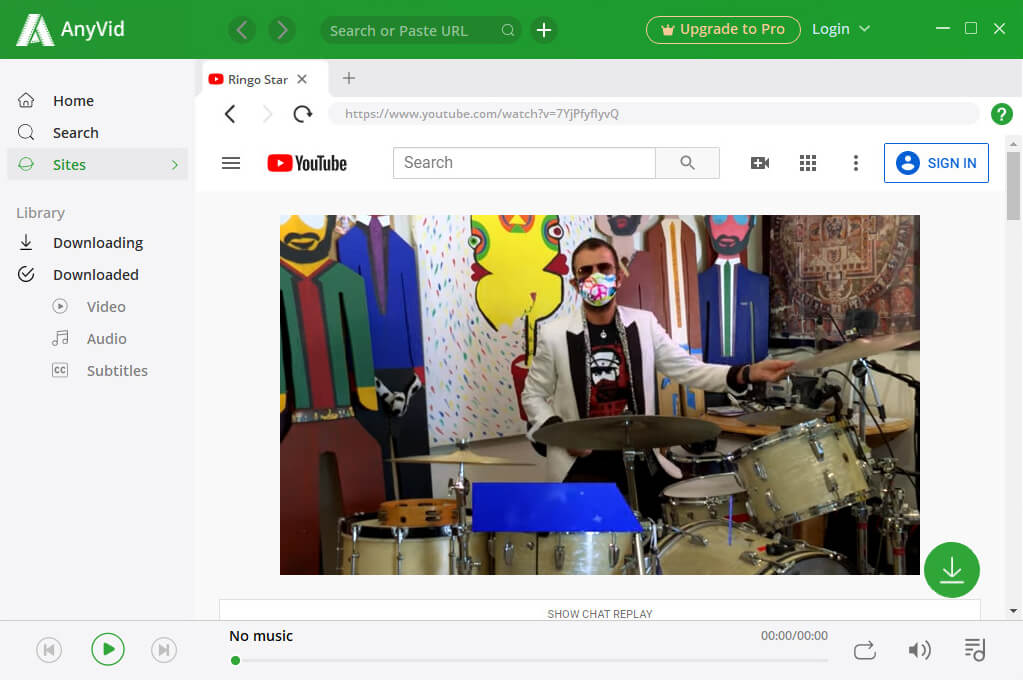 Unlike the 6 alternatives to Hulu, AnyVid allows you to save your favorite shows and videos on your local devices. Click on the green download arrow > select the quality and resolution to get video download for the offline stream.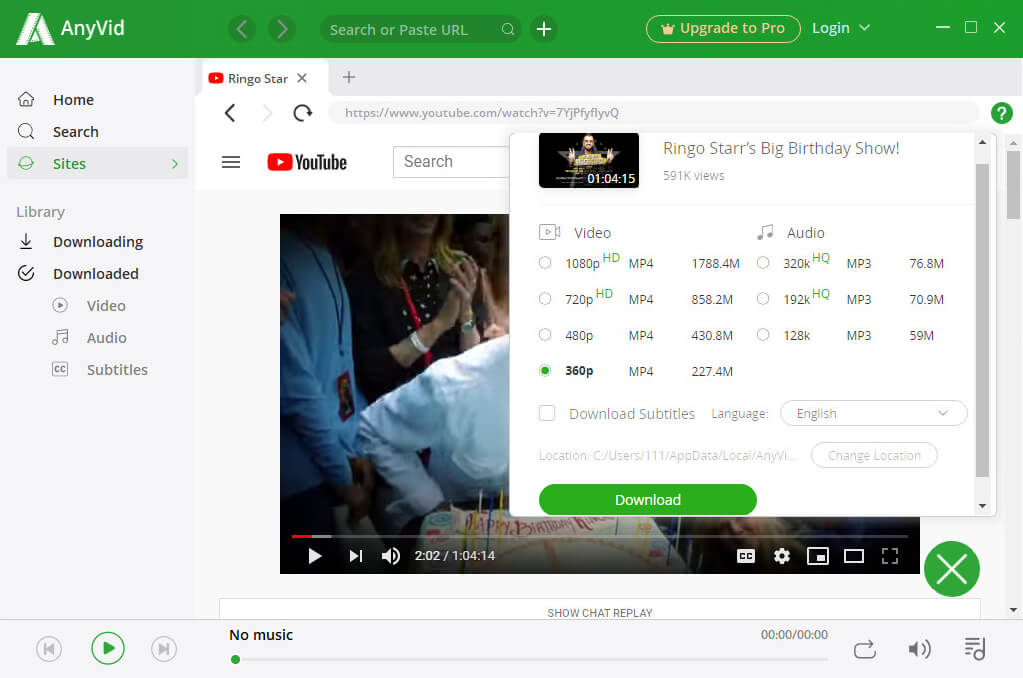 Bonus Tip: There is another option for you to download the video for offline stream on AnyVid. That is pasting video-related keyword or URL on the search box of AnyVid > preview the videos > click on MP4 to start downloading.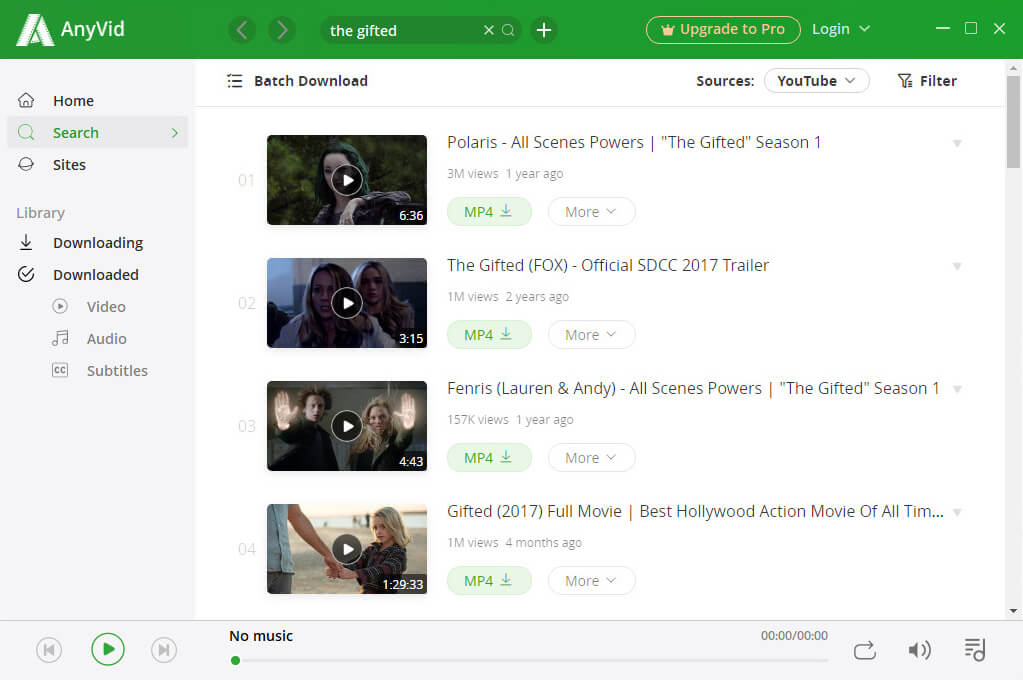 Get video stream and download on your AnyVid today!
AnyVid
Download any video from 1,000+ websites
for Windows 10/8/7
for Mac OS X 14+
for Android
Summary
All the 6 Hulu alternatives provide a period of free trial. So, do not hesitate to stream on any of them and figure out the one that is right for you.
Otherwise, you can use AnyVid to stream your favorites. It offers you a good streaming experience, with offline stream included.
You May Also Be Interested in These Topics