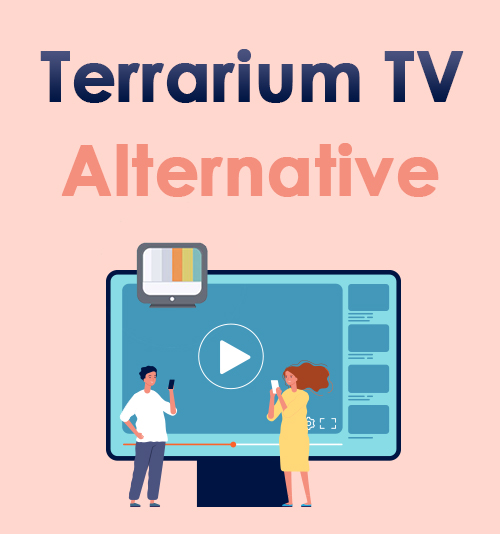 Terrarium TV has been shut down permanently. Since the developer stopped contributing anything to Terrarium TV and would not evolve to any future operation, Terrarium TV cannot provide any movies and TV shows on-demand service.
In the past, Terrarium works well as a website that only provides links to watch movies and TV works. Because it doesn't save anything in its library, the VOD service didn't charge users. Free online watching is one of the most significant features of Terrarium TV, and that's the reason why Terrarium was so popular among users.
I've prepared a list of the 10 best Terrarium TV alternatives. All the apps like Terrarium TV had been tested by myself to ensure that they are currently valid. You can use them to access free movies and TV shows at ease.
1. AnyVid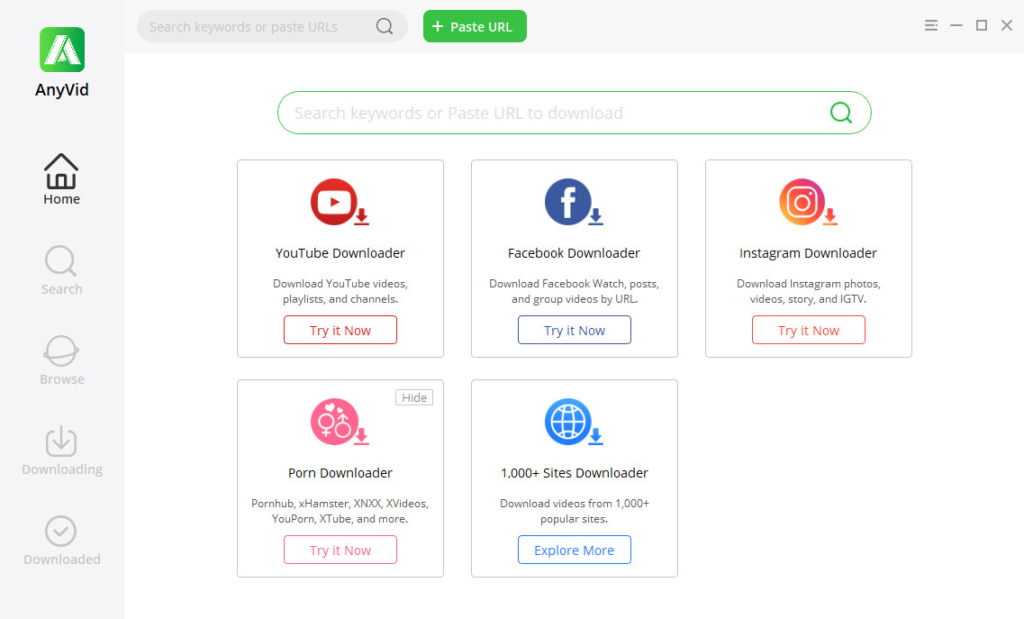 AnyVid is the best Terrarium TV alternative in my mind. It's different from all the other video streaming websites. AnyVid is a video downloader that supports video downloads from 1,000+ websites. Sounds impressive, right? The download steps are also pretty easy. You can download videos with your eyes shut.
For example, you find the movie that you like on Dailymotion, all you need to do is copy the URL of this video and then paste it into AnyVid's search box. Click the magnifying icon to start searching, and then you can select the format and quality on the result page. Click the Download button, and then you can see the red dot flies to the Downloading tab, which means the download task has been added to the queue.
After the progress bar hits 100%, you will find the video file in the Downloaded tab. Of course, you can play the video via other players like VLC. AnyVid is ad-free and safe enough without any virus and malware.
Offline watching allows you to avoid the video buffer and Internet connection problems. So I think using AnyVid to download movies and TV series is the best way to enjoy entertainment.
Currently, AnyVid has Windows, Mac, and Android versions. Install it on your device and start your offline watching now!
2. Cinema apk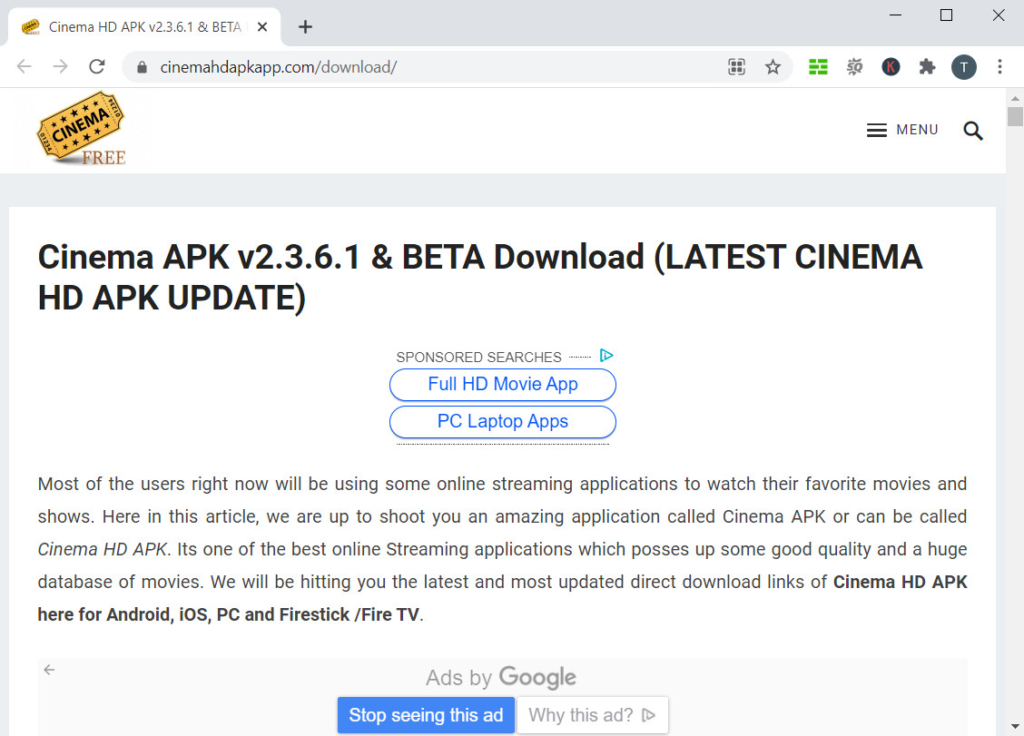 Cinema apk is the best Terrarium TV alternative on Android, except it has a library full of updated movies and TV works. It's the best choice of apps like Terrarium TV. It only requires Android 4.0+, and then you can enjoy tons of movies and TV shows on your Android device. After Terrarium TV stops its service, many users turn to Cinema apk. The easy access to movies and TV shows and the stable service are important reasons users switch to Cinema apk.
3. Stremio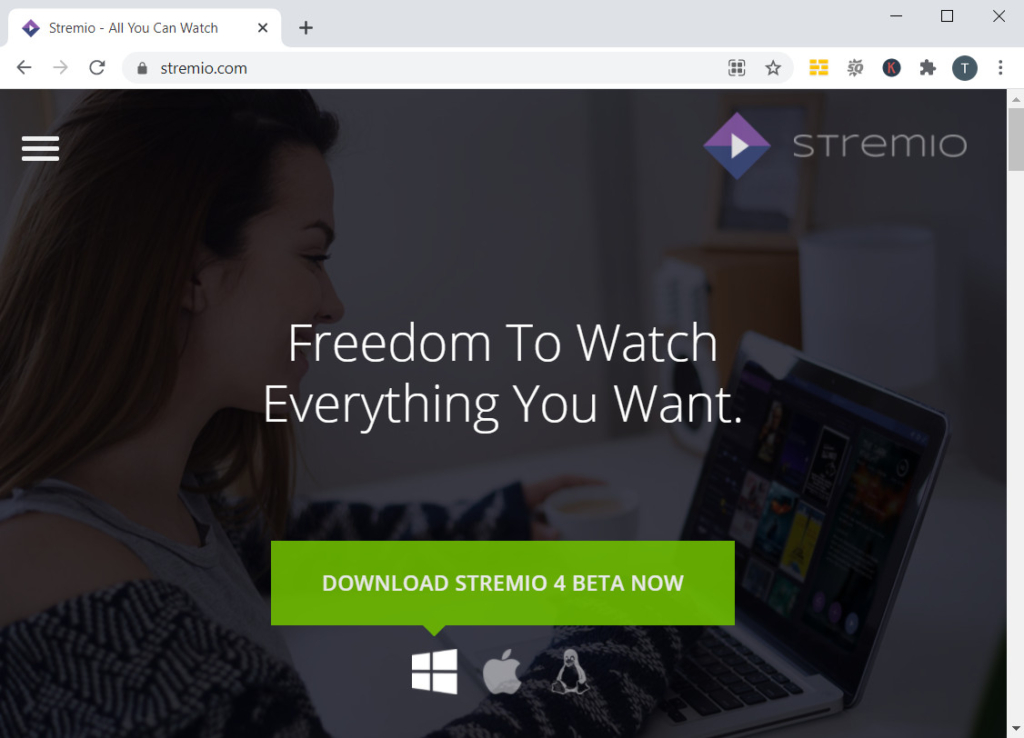 Stremio is a free video streaming site that relies on Amazon, YouTube, and Netflix. It's friendly to foreigners because the video resources on Stremio often have subtitles in different languages. You can choose to watch the movies and TV shows in the language that you are familiar with. The pity is, you may encounter location restrictions for some content. But you can access them using a VPN service.
Besides that, Stremio is a good Terrarium TV alternative because you can use it on different platforms, such as Windows, macOS, Android, and Linux.
4. Cyberflix TV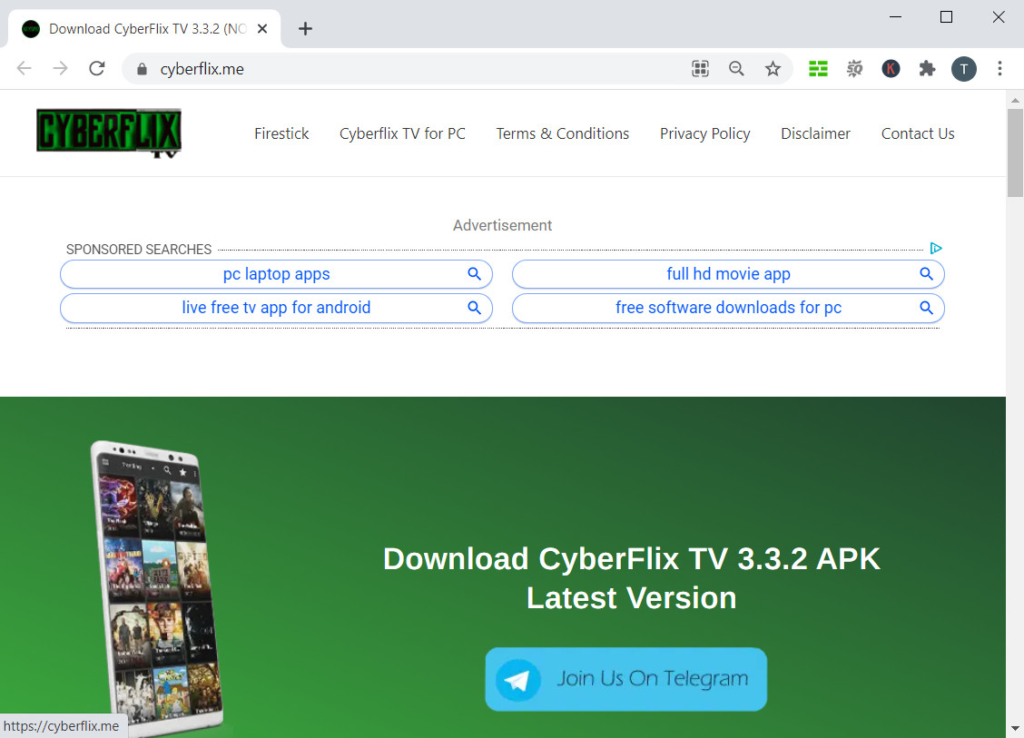 CyberFlix TV looks just like Terrarium TV. If you are an old Terrarium TV user, you won't have a hard time getting used to CyberFlix TV. The movies and TV dramas link provided by CyberFlix TV have a better quality. Due to the vast video resources it has, you can watch newly updated TV works with ease. CyberFlix TV also regularly updates their library, that won't let you miss any fresh content. You can also download videos on CyberFlix TV in the resolution you prefer.
5. Kodi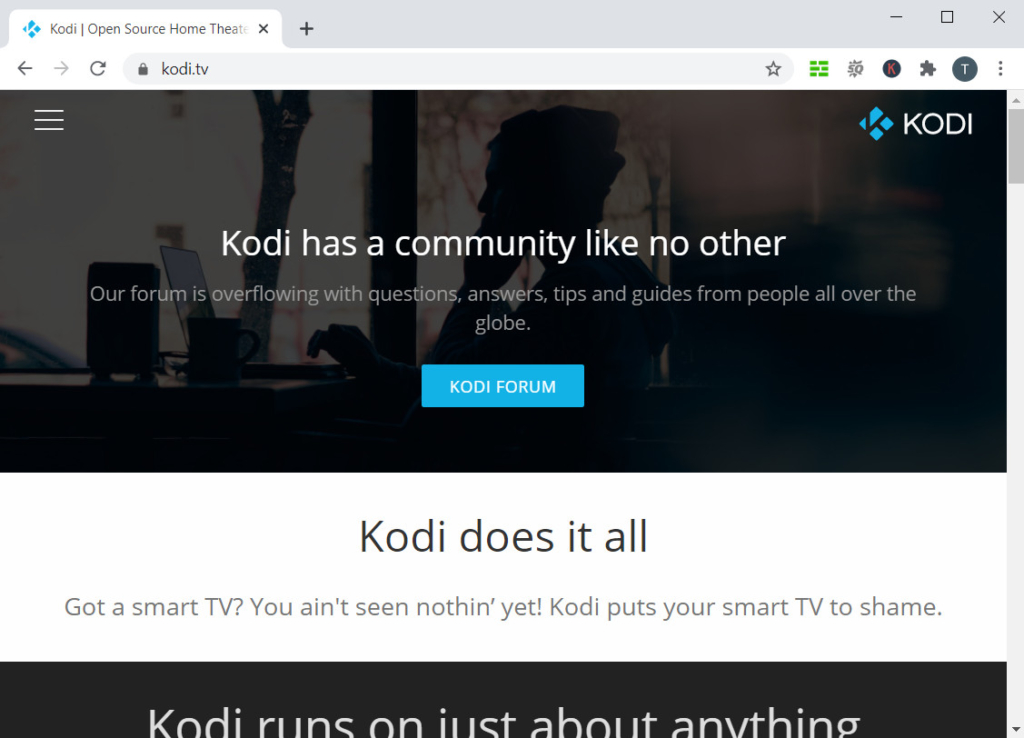 Kodi could be used on Windows, Apple OS & iOS, Android, Linux, and Raspberry Pi. It's a powerful open-source platform that supports many kinds of media: videos, music, and photos. Kodi has become popular in recent years because it uses add-ons to get resources from the Internet and play multimedia content online. Users can build a category of favorite movies and TV shows, and that is Kodi's secret weapon to beat other video streaming apps like Terrarium TV.
Photoscreening is another big market that Kodi was trying to enter. Uses can make a short slideshow using photos in their library with remote control. Normally, it will be helpful when users need to do presentations in working or studying.
6. Titanium TV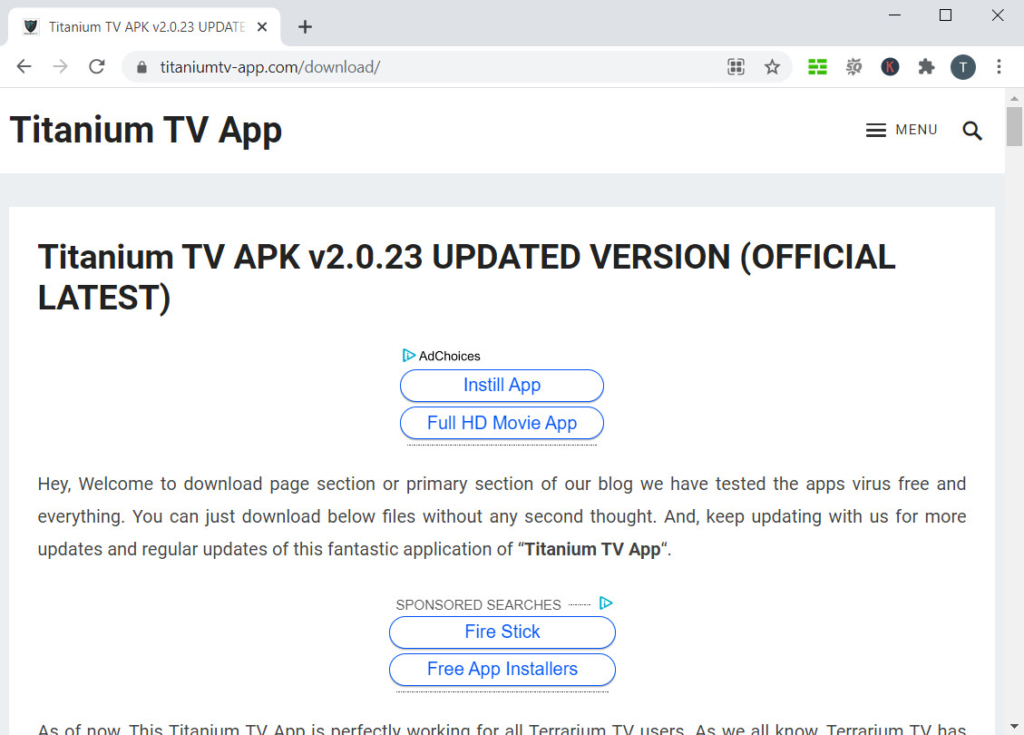 Even the name is similar to Terrarium TV, and Titanium TV is the one that should be added to this Terrarium TV alternative list. This app is free to watch movies and TV shows without any potential charges. It always provides multiple links for users to play videos on demand. So if the first link doesn't work, you still have others to try. You can easily find what you want on Titanium TV by browsing the categories. The best thing is, you can resume where you left off last time and continue watching easily.
Titanium TV is available on Windows, Mac, Android, iOS, Firestick, etc.
7. Showbox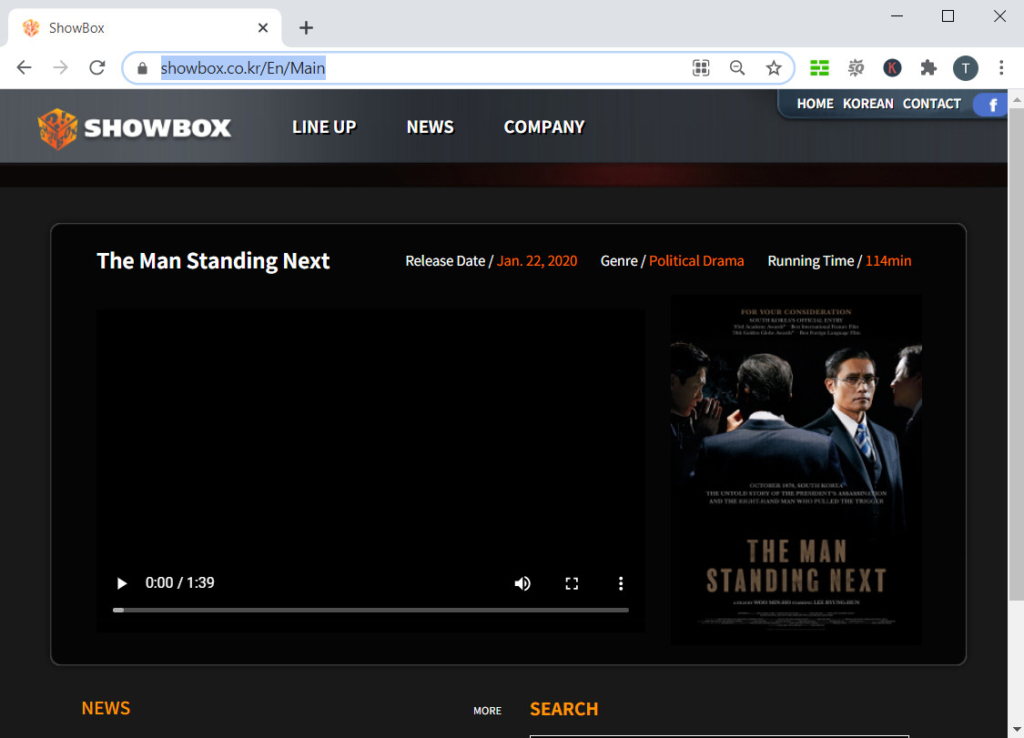 Showbox is one of the great options of Terrarium alternative on Android. Watching and downloading tons of movies and TV shows using Showbox is entirely free. Downloading videos in different resolutions is also one of the attractive selling points to users. Besides just enjoying movies and TV works on Showbox, users can also create and upload their videos. Showbox as a video creation platform is based on Cloud service.
You will get the apk file on Showbox's official website conveniently.
8. TeaTV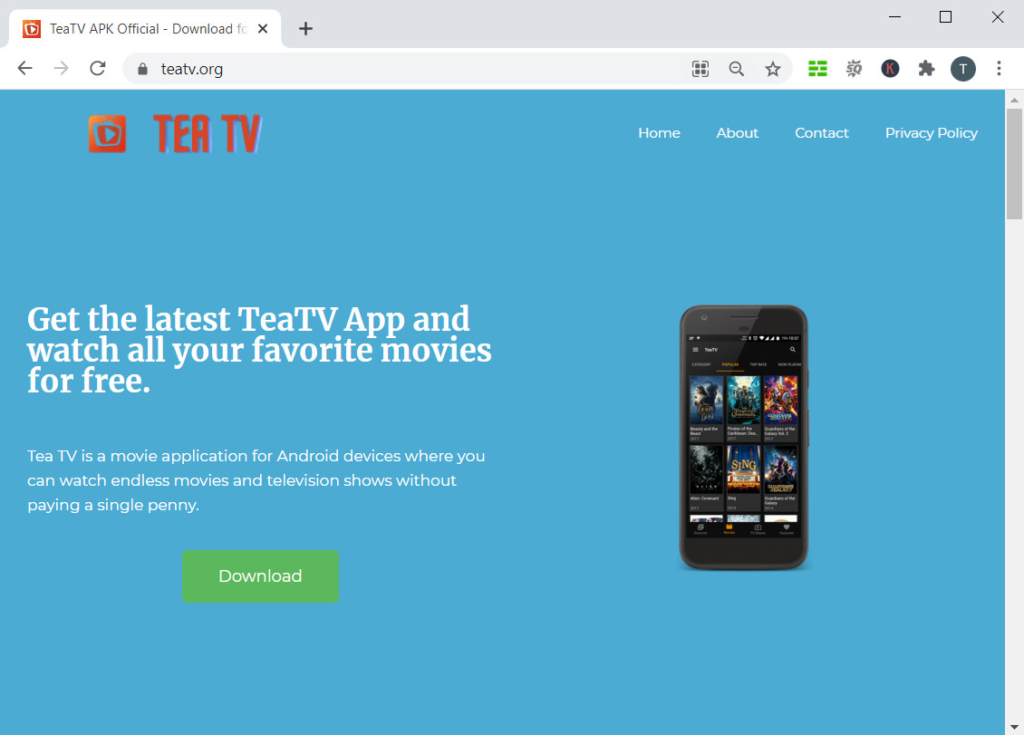 TeaTV is a powerful Terrarium TV alternative that you should have a try. The straightforward interface allows you to quickly find what you want to watch by searching for a movie's name or browsing the categories. It is also pretty friendly to international users because the app has more than 40 languages. You can easily use it on the Android platform. And if you want, you can use another player to play the videos on TeaTV.
For parents, TeaTV is reliable. You can enable the Safe Mode for your kids. Thus, that will filter out the inappropriate content for your children.
9. Popcorn Time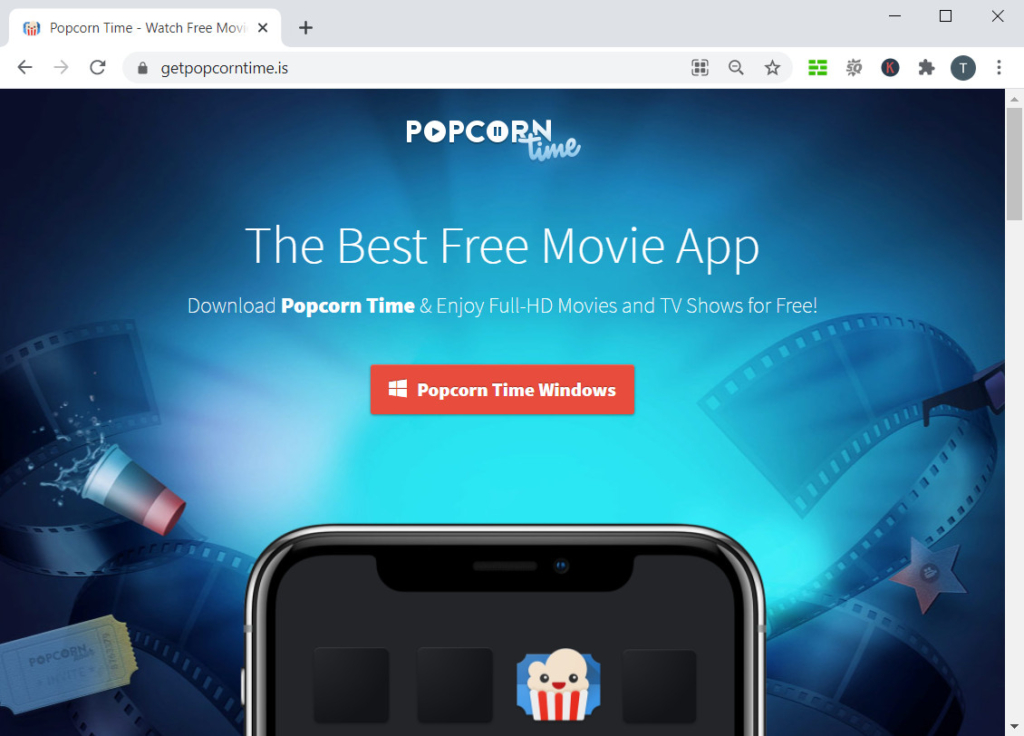 Popcorn Time is famous and reliable – although you cannot get it from Google Play Store. You can use Popcorn Time on Windows, macOS, iOS, Android, Android TV, and Linux. It's an outstanding Terrarium TV alternative that regularly updates its library with new movies and TV shows. Popcorn Times uses Torrent files to stream videos, which can play videos smoothly with its built-in integrated player. You can also subscribe to its video streaming service to enjoy higher quality and unlimited downloads.
10. CatMouse apk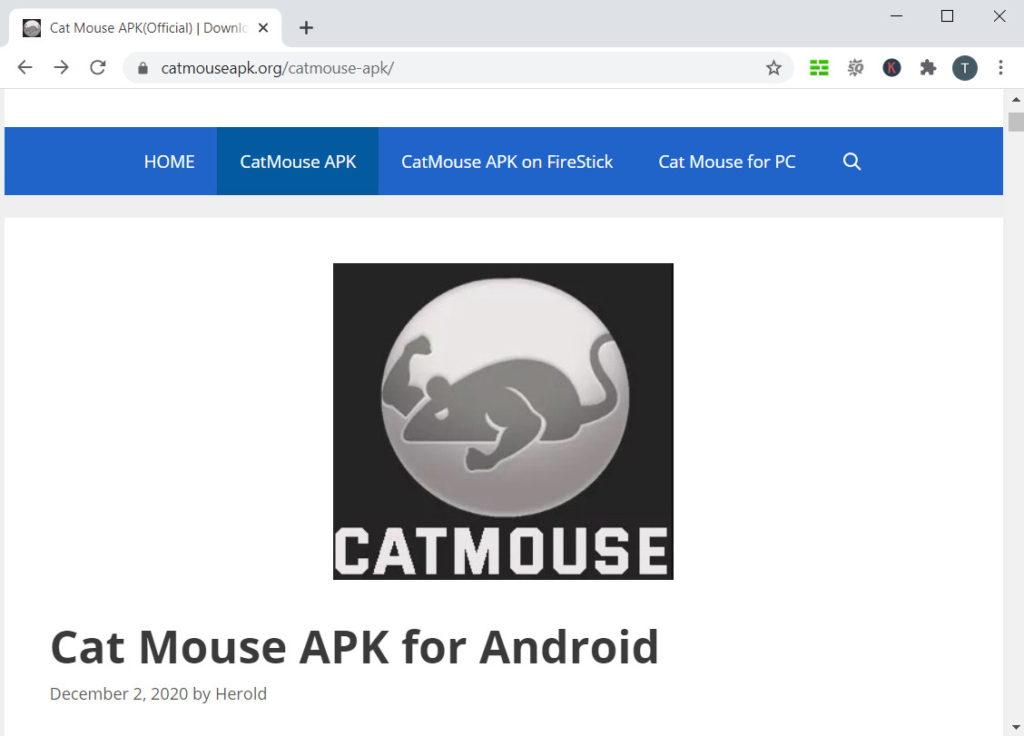 CatMouse apk is an excellent app like Terrarium TV. It always provides newly updated TV shows and movies in its library. The high video quality and multiple streaming links make CatMouse apk one of the top streaming apps you can use as the Terrarium TV replacement.
No registration is needed and everything is free. CatMouse is available on Android, iOS, Windows, Firestick, etc. The best part is that you can sync your streaming history on different devices with the Trakt account's help.
Conclusion
By reading the long list above, did you find the one as the best Terrarium TV alternative? All the options have their advantages to play great movies and TV shows for you.
AnyVid
Download any video from 1,000+ websites
for Windows 10/8/7
for Mac OS X 14+
for Android
As for me, I think AnyVid is the best one. Because it could download videos from 1,000+ sites. That is to say, with AnyVid, you only need one-off installation for all the future download needs.
Don't hesitate to install AnyVid. It's worth a try!
Frequently Asked Questions
What is Terrarium TV?
Terrarium TV is a website that provides multiple video streaming links for users to play videos on demand. It doesn't have its library, so users are using it as a transportation hub to another streaming service. It's free and easy to use.
Why is Terrarium TV not working?
As the founder decided to shut down Terrarium TV in Sept. 2018. All the updates are stopped. The service team suggested users uninstall the app from their devices because they can't ensure the safety of the links that still exist on the app.
You May Also Be Interested in These Topics