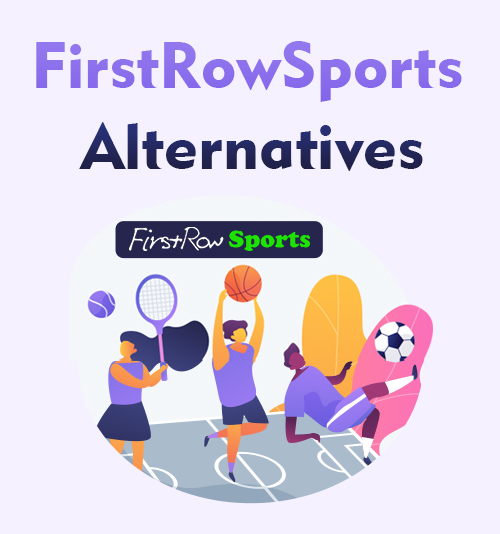 FirstRowSports is viewed as the favored platform whenever a person is looking forward to streaming Sports online.
But sometimes, due to the technical issue, the audience is looking forward to other FirstRowSports alternatives.
When it comes to searching for the First Row Sports alternative, the list is so long.
If you have used FirstRowSports and fed up with the technical glitch, there is nothing to worry about.
Here I will mention the sites like First Row Sports you can think about whenever you want to see in Sports live easily.
From hot's.com
Hot's.com is oe of the hot live Sports websites available worldwide, which could help you stream the live content easily. It is considered to be the best FirstRowSports alternative because of the user-friendly interface and the features available in it. You can use it on a smartphone and laptop. The homepage contains all the details available, and you can get the answer to your query efficiently. You can make the selection according to the sport you would like to watch.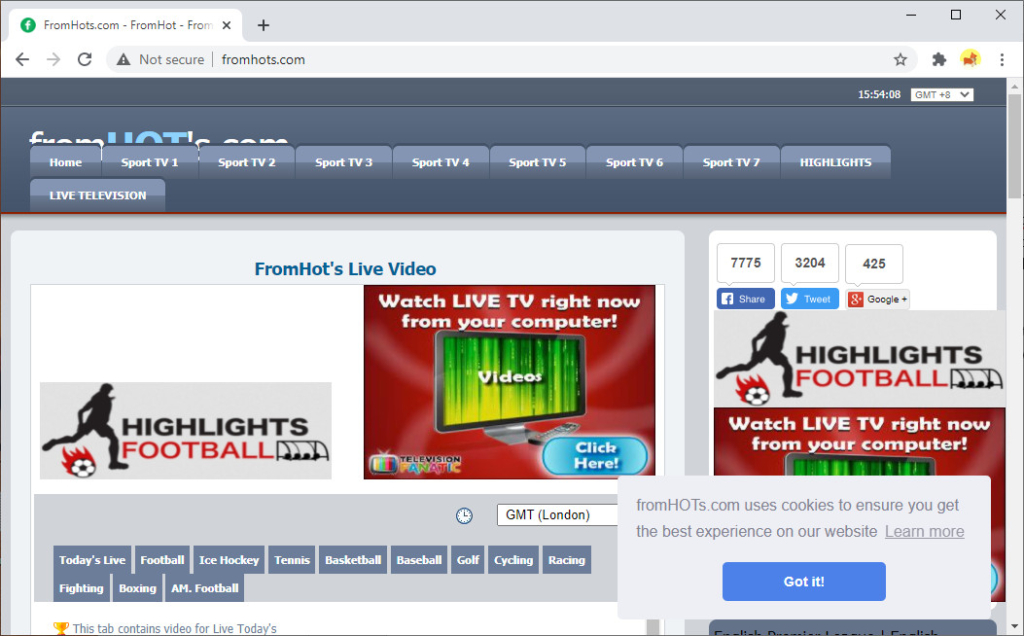 VipLeague
VIP League sports are also popular to consider whenever you are looking forward to cycling, football, Nascar, etc. The content available on this site is in six languages so you can go with the language you prefer. The platform's interface is user-friendly so you can easily get aware of the new content. Customization options are also available, which will help you change the theme, time zone, and others linked with it.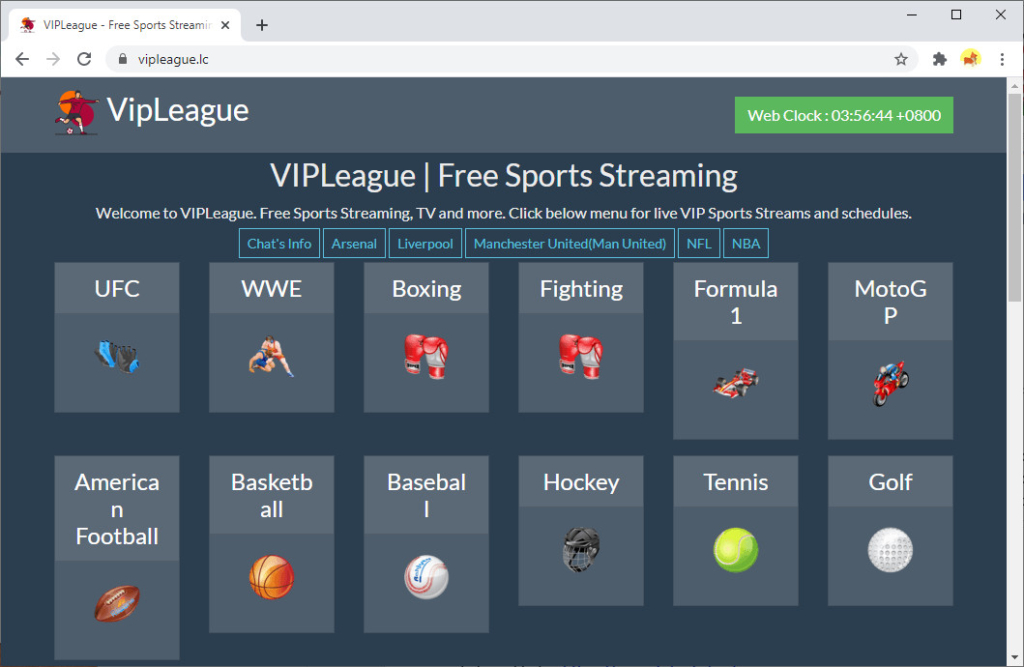 Fubo TV
Fubo TV is the right choice for you whenever you want to stream live sports. It is excellent in the categories available on it, including live matches, old matches, sports channels, etc. As per your requirement, you are able to go through it. There might be a case that you feel like the content available on it is limited, but you can get enough sports resources on this site. Therefore, Fubo TV will satisfy your need for the best platform to stream sports easily.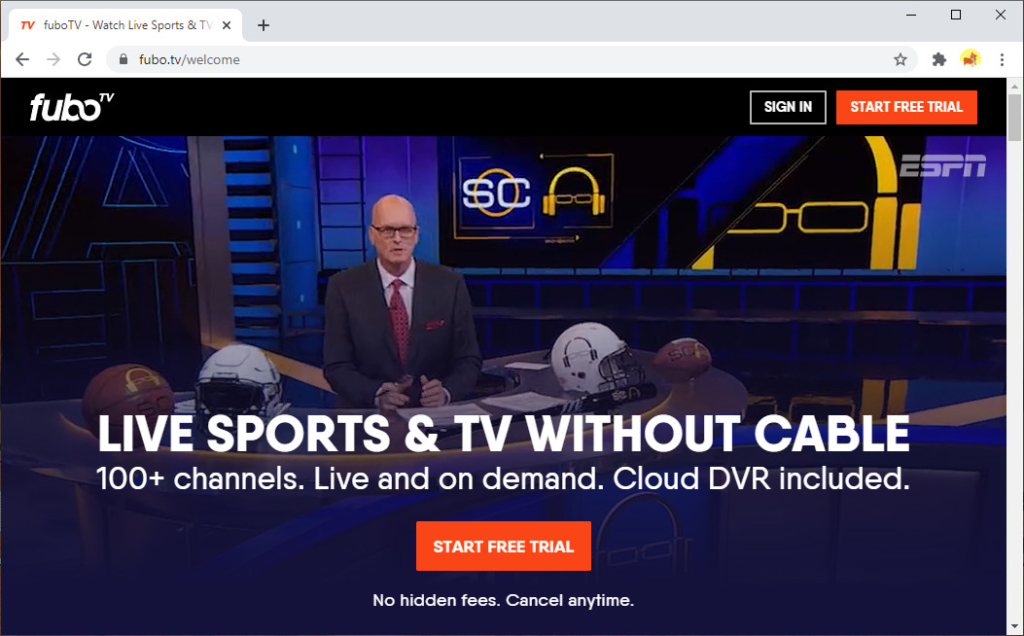 Stopstreams
Stopstreams is one of the best FirstRowSports alternatives because of the interface and the available content. It can help you stream the online sports event and broadcast various sports airing all around easily. You watch sports events all over the USA on this website. Don't worry that the interface will be interrupted or you can't use it effectively. There will be no such hitches. The multiple features are available, which make it interactive and attractive as well.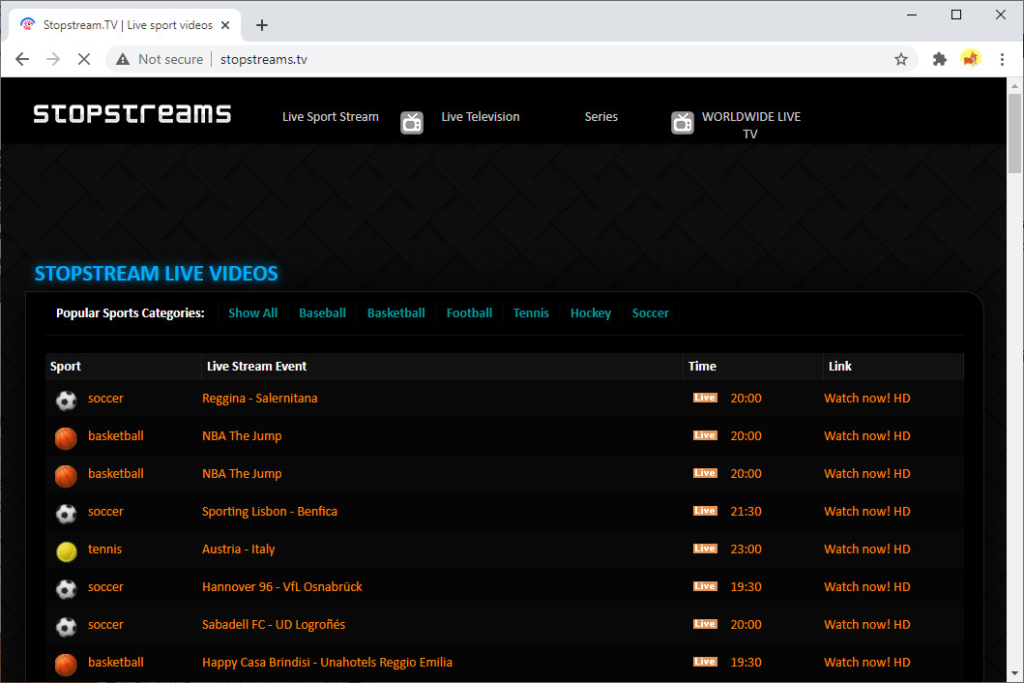 VIPBOX Sports
If you want to get the FirstRowSports alternative up to the mark, VIPBOX Sports is a good choice for you because it contains all the games you want to browse and a clean and crisp outlook that makes it easy. You don't have to pay even a single penny for the high-quality video. Thus, if you are among those who cannot compromise with the quality of the content, then this is the great one for you to choose.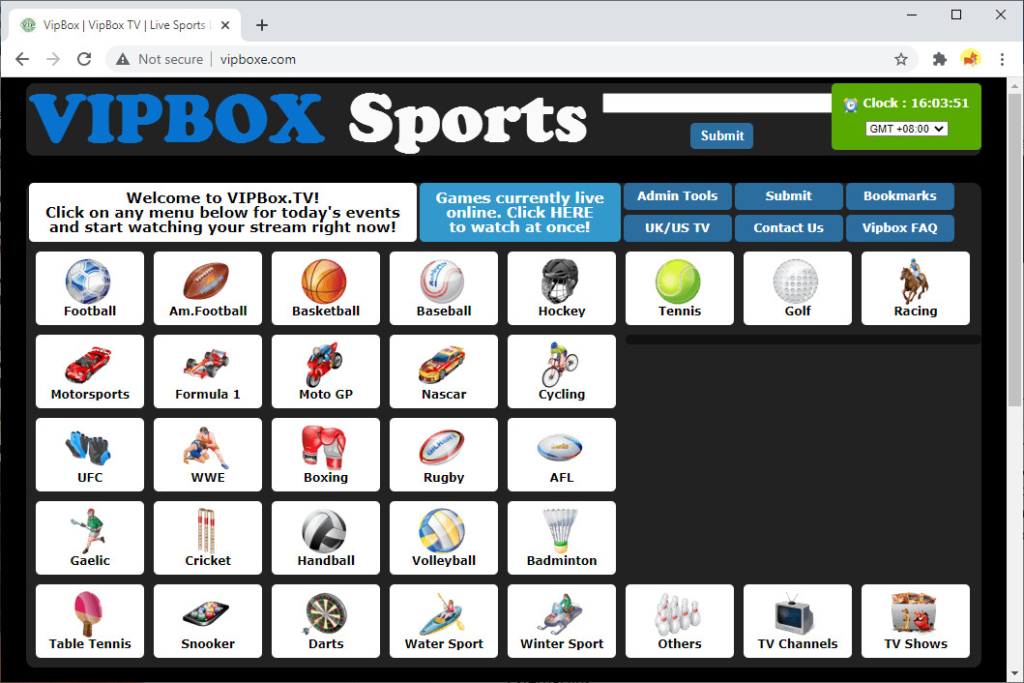 Sportlemon TV
Sportlemon TV is also an excellent alternative to choose for FirstRowSports. It's completely free to use and host an abundant sports content. You can browse through sports like tennis, cricket, hockey, football, boxing, etc. There are no restrictions on the particular area where you can use it. If you want to download any of the content, it is also available.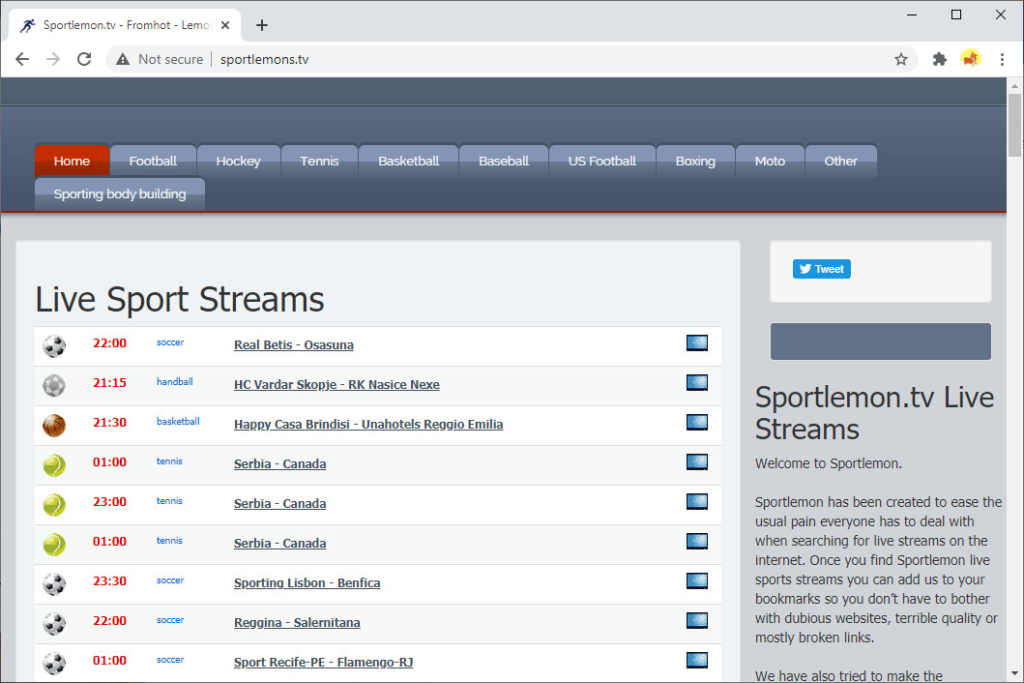 SPORTRAR.TV
Sportrar.TV is another First Row Sports replacement. The great part about this live sports streaming website is the detailed schedule and match results. You can find it on its main page quickly because it is updated regularly. Sportrar.TV streams several games of football, basketball, baseball, tennis, etc. You can also adjust the timezone according to your location to have the exact schedule of the match streaming at your place. In addition to those sports live streams, you can also find a simulcast of some TV channels and watch sports streaming.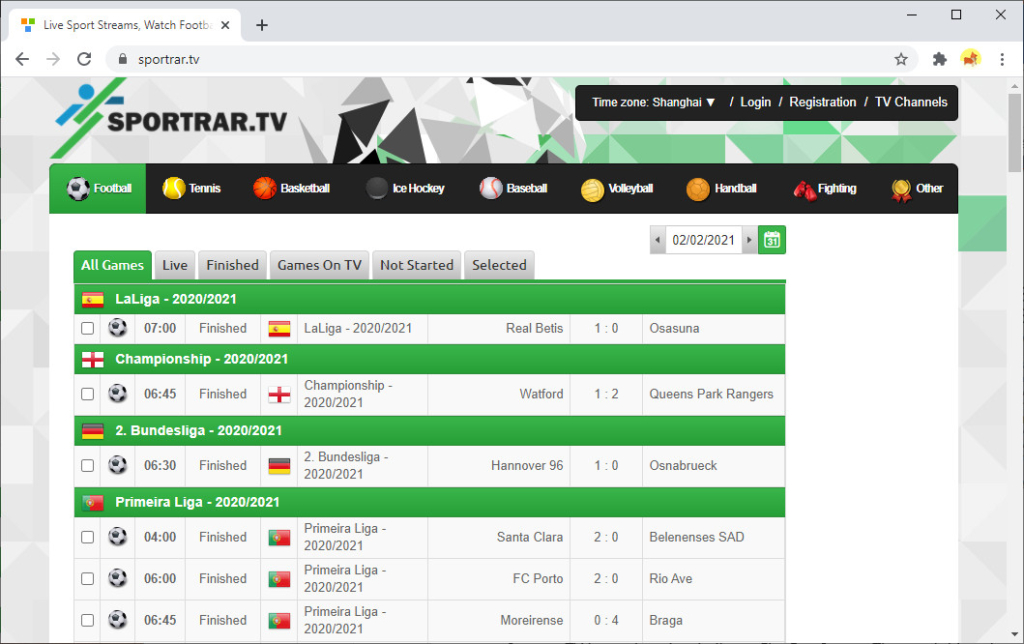 WatchESPN
WatchESPN is a free sports streaming site offered by the famous sports channel ESPN. It goes without saying that they host the selected ESPN sports content. However, this First Row Sports replacement is intended for US subscribers only. It has a fantastic user interface that lets you stream live and keep you up to date on events or archived playback content. With WatchESPN, you can happily enjoy Rugby, American Football, Basketball, Softball, Sports Center, Tennis, Wrestling, Lacrosse, Hockey, and much more!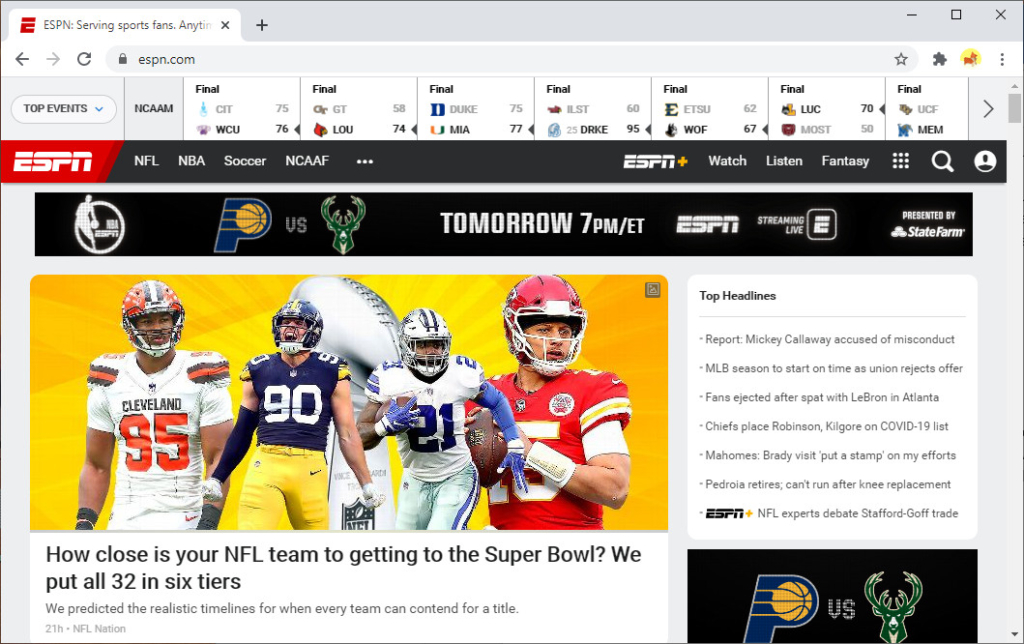 Strikeout
One of the best streaming websites that sports lovers like to watch is StrikeOut. This is the best source for all sports lovers because they can easily view all sports games on smartphones, computers, etc. Moreover, you enjoy College Football Stream and watch NFL matches. StrikeOut is one of the great online sports sources in all forms of competitive games and physical activities. It features a casual and well-organized theme that concentrates on enhancing the quality streaming of sports and games.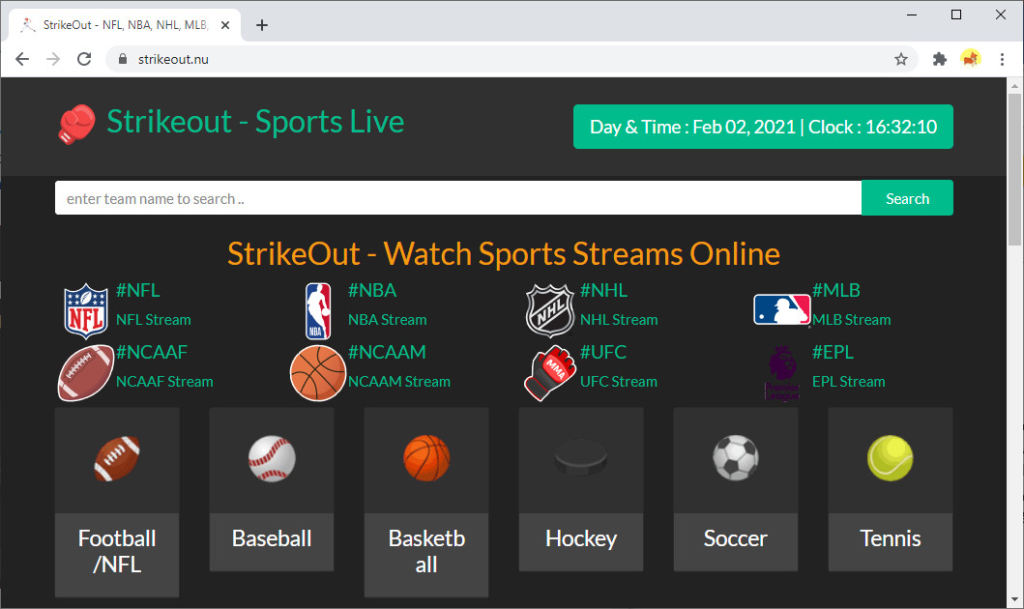 NBC Sports
NBC Sports is an American programming division of the broadcast network NBC. It broadcasts an abundant array of sports events, like the Tour de France, the French Open, Premier League soccer, the National Football League (NFL), the IndyCar Series, NASCAR, the National Hockey League (NHL), etc. Other programming from outside producers – like coverage of the Ironman Triathlon – is also offered on the network through NBC Sports.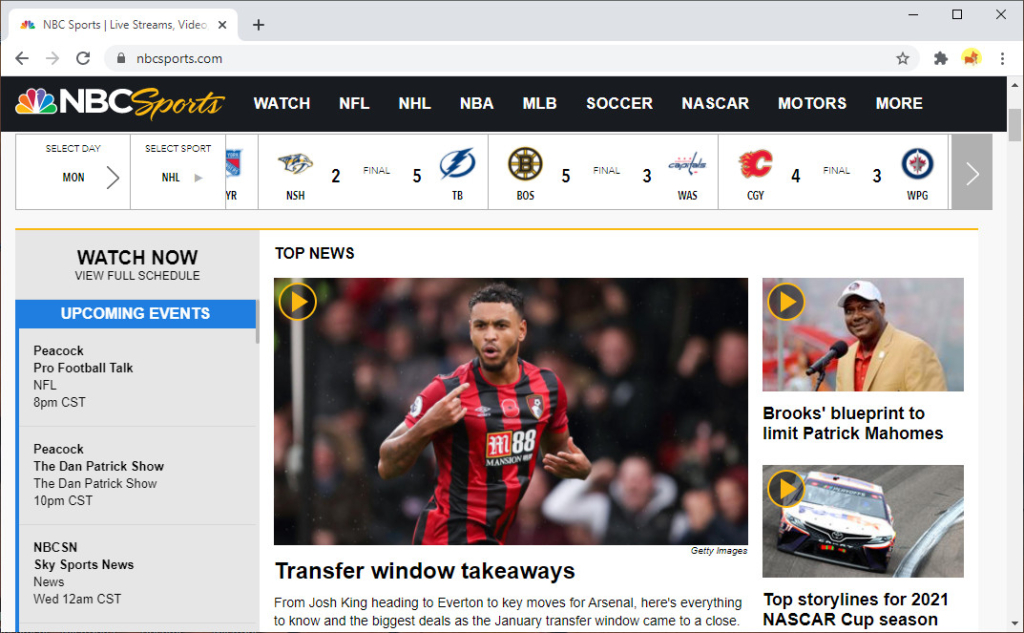 Bonus: How to Download Live Sport
The above sites like First Row Sports have provided you with a quick way to watch your favored sports. However, you need to access the internet whenever you want to watch the sports video. And, what if the content owner has deleted the video?
Here comes a safe and practical way to save sports videos as your local files with AnyVid.
AnyVid could be your best choice! The friendly and well-designed sports video downloader supports downloading videos on Android, Mac, and Windows systems.
Take NBC Sports as an example. Let's see how to download sports videos.
Launch NBC Sports, and copy a link from your favored sports video.
Paste the link to AnyVid.
Download the sports video.
Conclusion
So, now that you have seen the best FirstRowSports alternatives, we hope you never have to struggle to find the live streaming of your favorite sport. All you need is an updated browser, a seamless internet connection, and our list of websites for the best viewing night. If you want to enjoy the sports videos offline, AnyVid is the best video downloader for you! Keep watching!
Frequently Asked Questions
1. What are the best sport streaming sites?
What could be the features that make a sports site better than others? Well, for sports, it might be costlessness. Besides, if the sports site can provide audience with excellent visual quality and non-stop streaming without any errors, it could be much better. This article aims to help you in selecting the best websites for you. Read on!
2. What are the best sites like First Row Sports?
From hot's.com, VipLeague, Fubo TV and Stopstreams, etc., are some sites like First Row Sports worth a try.
You May Also Be Interested in These Topics