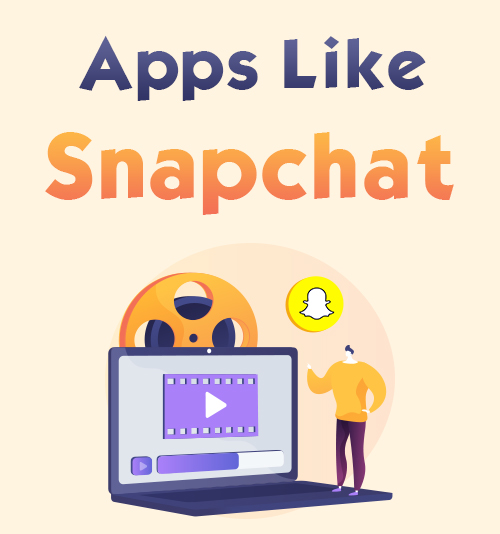 Snapchat is hot these days. Just a year after it rolled out, Snapchat boasted a customer base of more than 10 million active users. Its rapid increase in popularity can be attributed to the strategy that it created the way people communicate, proving that the ephemeral feature has its market in social applications' chaotic realm.
Who would've thought that self-destructing content would be a massive hit? Snapchat spearheaded the trend, and it also inspired the creation of hundreds of face filter apps.
On this list, you'll find the 10 best apps like Snapchat, some of which offer traditional messaging features while others focus on providing funny and unique face filters. Test them out and find your favorite one.
By the way, you can also get your favorite video downloaded from these replacements.
Let's start!
Part 1. Top 10 Apps like Snapchat
1. Instagram
Everyone knows that Instagram is an application for posting photos and videos. And it's an equally outstanding alternative to Snapchat. Instagram is also famous for its filters, store, and live functions. Unlike Snapchat, Instagram is available on all mobile and desktop platforms. It's compatible with Android, iOS, Windows Phone, desktops, tablets, and macOS.
Instagram doesn't have self-destructing messages and snaps. However, Instagram can record every moment of your life. Besides, Instagram has audio messages and video calls to help you keep in touch with your nearest and dearest.
Instagram has become a great social platform for e-commerce and other local businesses. It offers everything you need to promote businesses as well as a personal brand.
Pros
● Face filters for photos and videos
● 10-minute IGTV videos
● Able to share content with close friends only
● Video calls and audio messages
Cons
● No audio calls
● Cannot rearrange the pictures on the feed
● Plenty of additional apps (Layout for Instagram, etc.)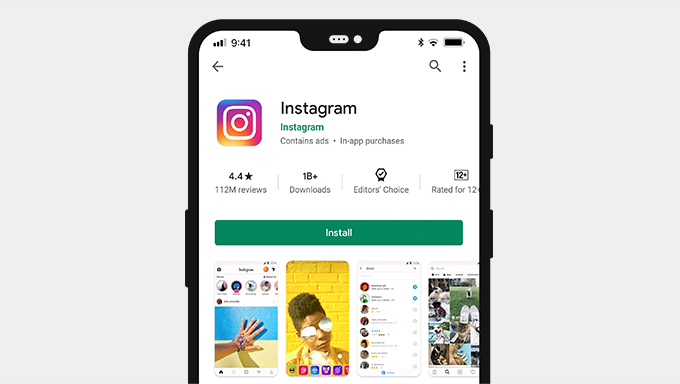 2. TikTok
Who doesn't use TikTok nowadays? The popularity of TikTok is nothing short of astounding. By now, everybody knows how online users like watching short videos. TikTok capitalizes on this by making an app that proves to be the ultimate place for consuming and sharing short-form videos.
TikTok is not only for people who hop on the latest dance craze but also for ordinary folks who love sharing random things going on daily.
Pros
● Engaging short clips
● Simple and easy UI
● Lots of video filters
● A wide variety of songs and sounds to choose from
Cons
● No built-in messages
● No self-destructing content
● Time-to-time lags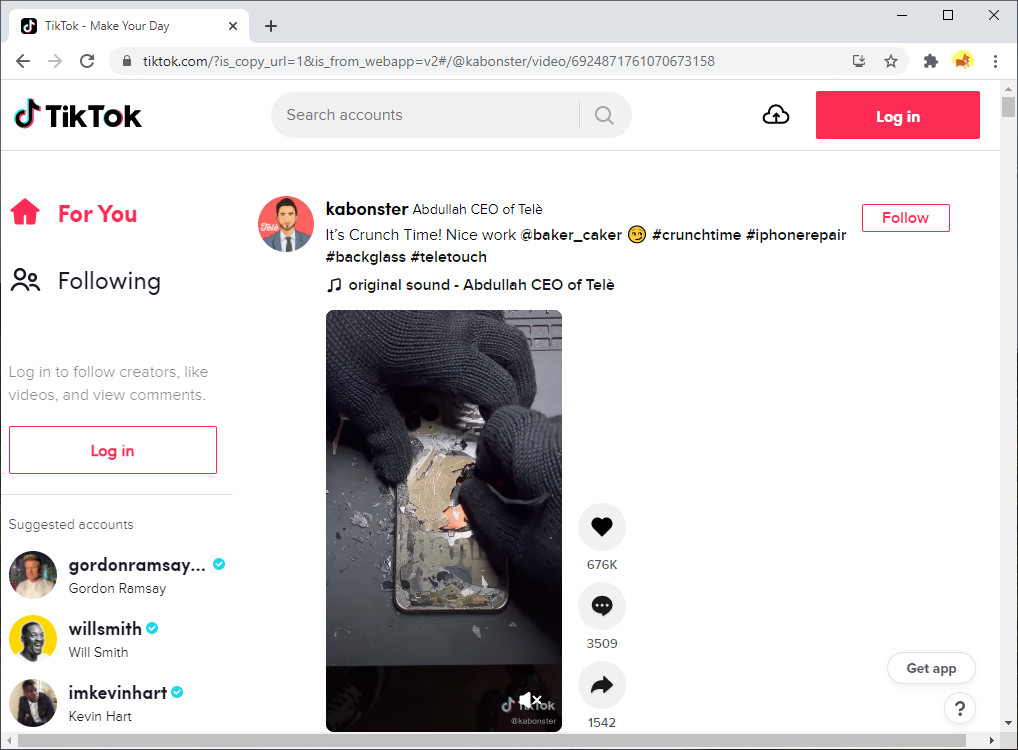 3. Wickr Me
If you want an app like Snapchat but value privacy, you should consider using Wickr Me. You don't need to use a phone number or email address to use the app, and your contacts aren't stored on its servers.
Wickr Me lets users send and receive encrypted messages, pictures, and videos. If you like the self-vanishing content that Snapchat made popularly, then you should learn that this app provides you with a shredder function, which irreversibly clear messages, photos, and videos. You can also customize your videos and pictures with stickers, filters, and graffiti, though the choices aren't as extensive as those in Snapchat.
Pros
● Full anonymity
● Extremely fast and secure
● No annoying ads
Cons
● No screenshot alerts
● The update may cause the app to crash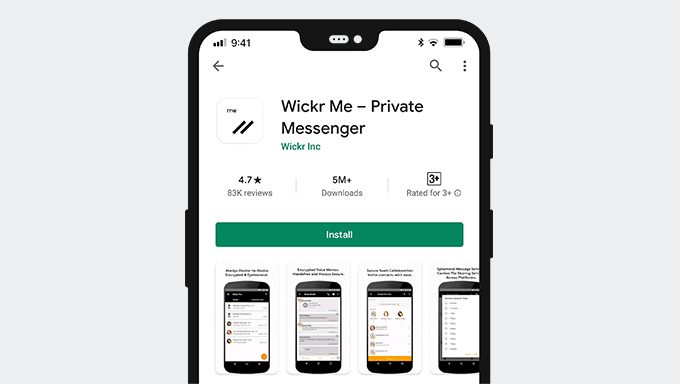 4. Telegram
Telegram is a secure mobile messaging app available on Android and iOS systems. Telegram is said to be the fastest messaging app on the market. It connects people through its unique network of distributed data centers situated all over the world.
Customers can use Telegram to exchange messages, make audio and video calls, send different files, and even create group chats with no less than 200,000 members. Therefore, it is an ideal place for teamwork and hosting large online communities.
With its secret chats, you can share self-destructing content just like the Snapchat app. When it comes to security, Telegram is the best app like Snapchat for Android and iOS systems.
Pros
● Group chats and public groups
● Send large files up to 1.5GB
● Smart bots
● Video and audio calls
Cons
● Quite a small user base
● No screenshot alerts
● No face filters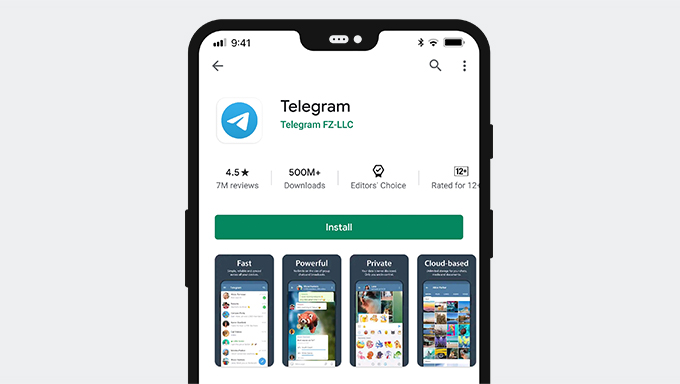 5. Cluster
Cluster is a private photo album for friends and family. It lets you create photo albums and share them with the selected people, realized through the private and secure space. You should know that
Cluster has no built-in photo editing tools, face filters, and no messages or calls. It's more like a digital photo album to collect all your precious moments.
Pros
● Group sharing
● Notifies when somebody adds a new photo to the album
Cons
● No built-in chat
● No filters or editing tools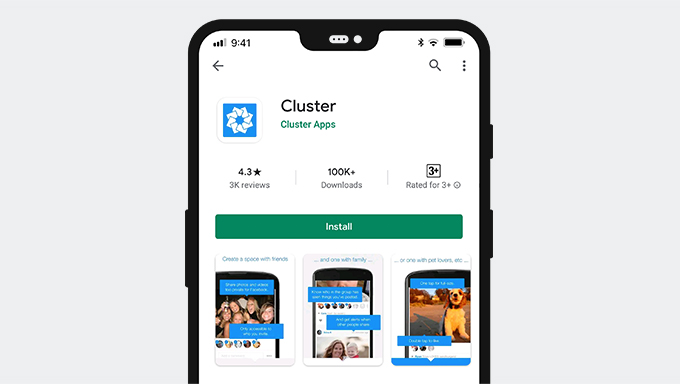 6. Snow
In Snow, users can create and share their videos with various motion stickers. Just like Snapchat, Snow can likewise be used to communicate with others via its chat function. While conversing with your friends, you can immediately construct animated GIFs, which is very convenient and special. If you want to distribute your story, then you can use the "My Story" feature. Thanks to its appearance and functions, it's a pretty alternative to Snapchat that is worth a try.
Pros
● Fabulous motion stickers you can select from
● Professional photo editor with simple steps
Cons
● No alternative for saving apart from the photo gallery of your phone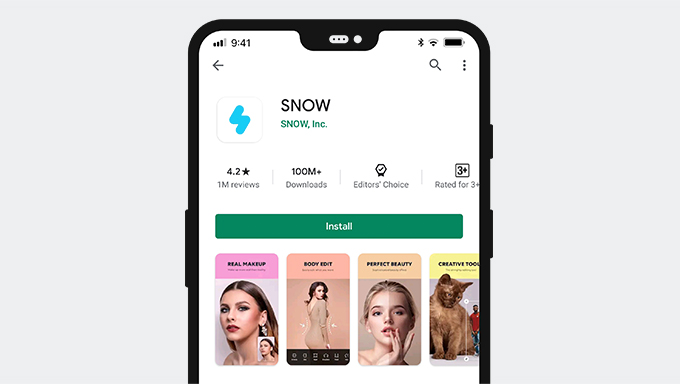 7. Face Swap Live
Before Snapchat introduced its face swap filter, there was Face Swap Live – a useful app that lets you switch faces with another friend in real time when you record a video or snap a photo. You can also choose pictures from your device and swap your face with the person in that photo instead (which Snapchat also eventually introduced in its filter offering).
If all you're looking for is an interesting app to swap faces, this one may be your best bet.
Pros
● Simple face swapping app
● Works with videos
Cons
● Not free for iOS or Android
● It doesn't offer better face-swapping technology for the price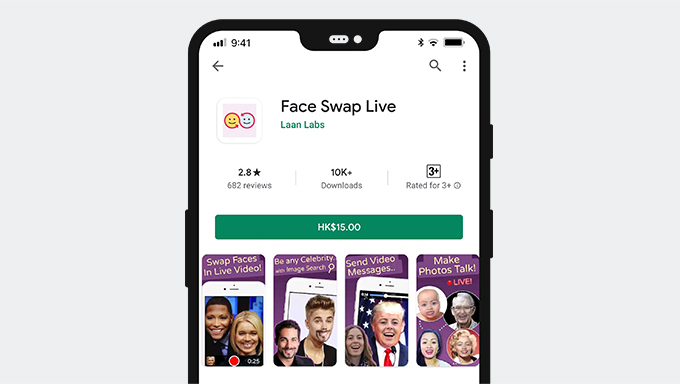 8. Marco Polo
Marco Polo provides video chat and video messaging services. It works quite like Snapchat's in terms of video service. You can send video messages for later viewing or have video call for immediate contact. However, Marco Polo keeps your video messages for replaying later. Just imagine a Snapchat that doesn't destruct itself, and only works for video, and then you have Marco Polo in a nutshell. The app reads your phone number and can create various groups for your family, friend groups, etc.
Pros
● Voice effects and camera filters
● Emojis – heart, thumbs up, smiley face
● Notification controls
Cons
● Free at first, and then it will charge people for the "extra" features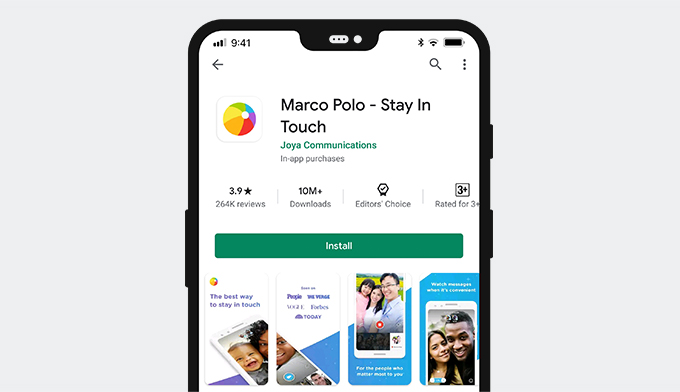 9. B612
When it comes to beauty filters and effects, you can't miss B612. It's one of the hottest apps for photo taking and turning them into works of art. B612 features more than 1,500 unique stickers with facial recognition technology, enabling the application to turn your face into a cute animal or distort it into many sizes and shapes. You can also play around with its real-time beauty effects for that glass-skin complexion or find the perfect face shape.
B612 also has plenty of filters. Whether you want filters or your landscape shots, you'll find something that fits your needs. B612 also makes it possible to create music videos through their library of exciting tunes.
Pros
● Over 1,500 diverse stickers
● Real-time beauty effects to get the beautiful shot at once
● Immaculate filters to suit your taste
Cons
● Lack of new music
● It isn't easy to save clip or video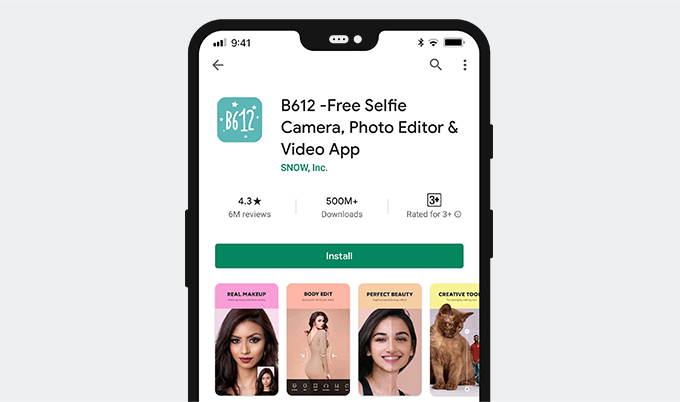 10. Snapseed
Snapseed is all about video and photo editing. It is only available for iOS and Android systems. Snapseed features a wide selection of tools required for photo editing, including digital filters, healing, brushes, and structure.
Unlike Snapchat, Snapseed doesn't have any sharing features. Also, you can't send messages to your friends. However, you can edit photos or videos and then share your customized content via any social media platform.
Pros
● Easy to share to different social media
● A wide selection of tools for video and photo editing
Cons
● No built-in chat or video calls
● No self-destructing files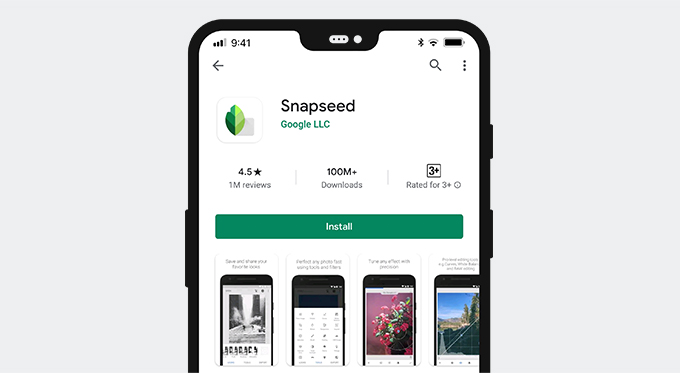 Part 2. How to Download Videos from Snapchat Alternatives
To download videos from the Snapchat alternative, you only need a dedicated video downloader. AnyVid software could be a good video downloader for you. Please go on, check what I am about to show you!
The Key features of AnyVid:
● No login is required
● Download videos in HD
● Easy to share TikTok video anywhere
Install AnyVid on your Android phone, Windows, or Mac and follow my guide.
AnyVid
Download any video from 1,000+ websites
for Windows 10/8/7
for Mac OS X 14+
for Android
Take TikTok as an example. Paste the TikTok video link you copied from TikTok to AnyVid. Hit the "Search" icon, and the video you are looking for will be presented below later.
Preview the video to see if it's the one you want. If it is, just click "MP4" to download it.
Conclusion
Snapchat was the first social media app with self-destructing photos and stories. Even though many apps have started imitating its features, they haven't become 100% Snapchat alternatives.
However, the above apps like Snapchat can meet some of your requirements like photo and video editing and video call.
Frequently Asked Questions
1. What are some apps similar to Snapchat?
Instagram, TikTok, Wickr Me, Telegram, Snapseed, Cluster, etc., are some apps like Snapchat. Read on to learn their differences.
2. How can I have 2 Snapchat apps?
Yes, you can have two or more Snapchat accounts, but the tricky part is how to use them on the same phone.For companies looking for a simple solution, I prefer using Snapchat accounts on a dedicated company phone. This method is simple but requires another phone.For multiple accounts on an Android mobile phone or tablet, the best solution is to clone the Snapchat app so that you can log in to two different accounts at once. Each account could have its Snapchat app on your phone. Many apps can clone Snapchat on the Play store. Parallel Space is good, and there's also Dual Space and App Cloner that are quite popular.For multiple accounts on an iPhone or iPad, there are fewer options. You can use Dual Space and Parallel Space, but neither is well rated on the App Store.Hopefully, Snapchat will come out with the function to log into multiple accounts, but until that happens, the two ways are multiple phones or the Parallel Space application for Androids.

You May Also Be Interested in These Topics