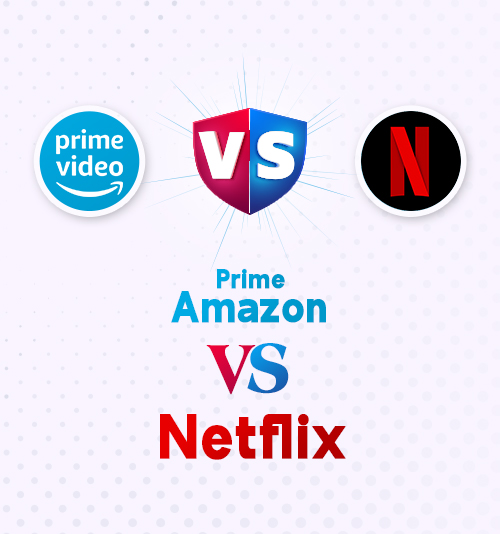 Amazon Prime and Netflix are American internet media-providing services, attracting numbers of viewers with online movies or TV shows stream.
Amazon Prime vs Netflix: Which is the winner?
In this article, I will make a detailed video site comparison: Amazon Prime vs Netflix, to help you get a comprehensive understanding of these two sites.
Read the article below to find the best site to stream videos now! If you want to download stream videos, please head to Part 2, which offers the best way to donwload hot TV shows and movies.
Let's start!
Amazon Prime vs Netflix: Which Should I Stream?
Is Amazon Prime better than Netflix?
Find the answer in this part!
Amazon Prime Video is an American internet video provider and producer, offering TV shows and movies for rent or purchase, original content of Amazon Studio, as well as Prime Video.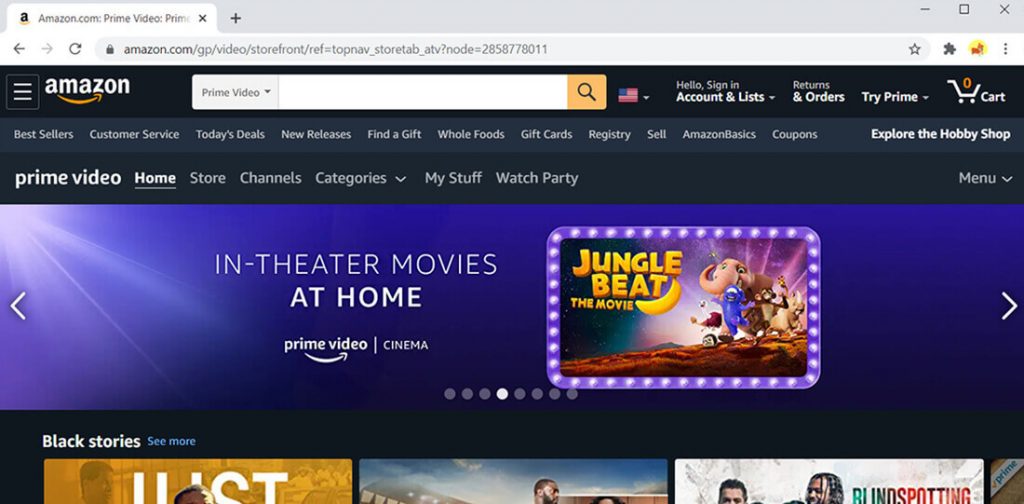 Netflix is a streaming platform providing a massive library of award-winning movies, TV series, anime and so on. You can get unlimited TV shows and movies as long as you get Netflix membership. And, new media sources on Netflix are updated every week.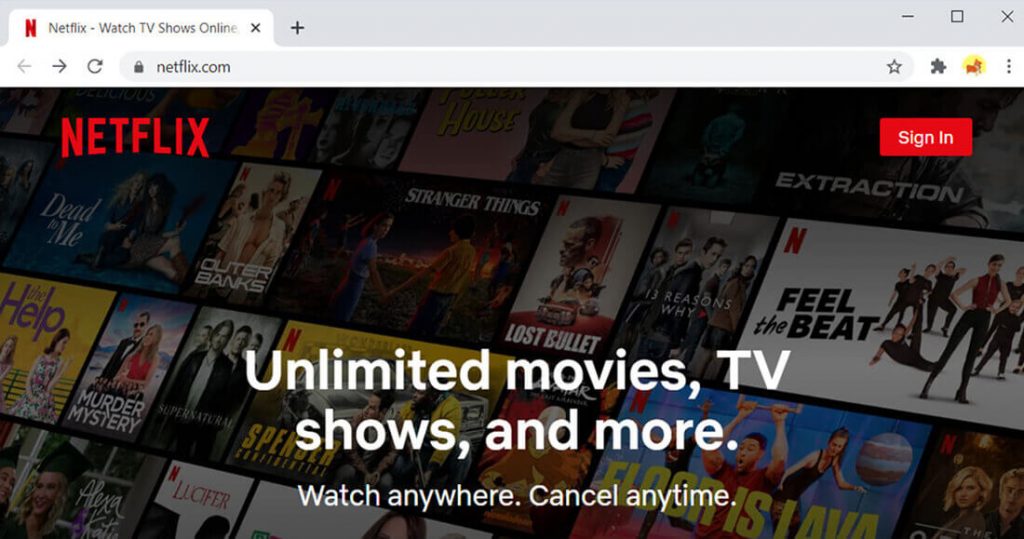 Amazon Prime Video vs Netflix Video
Similarity: Both platforms focus on offering subscription-based video-on-demand service, including award-wining TV shows, films and original media content.
Difference:
Amazon Prime has a larger number of movies and TV shows than Netflix. Yet, when it comes to the number of films and TV shows in IMDb Top 250, Netflix is more than Amazon Prime. In a way, it proves the claim by Dan Rayburn, principal analyst of Frost & Sullivan, "Netflix is shaping the way to attracting users by focusing on content with higher quality."
Netflix vs Amazon Prime Membership
Similarity: Both Netflix and Amazon Prime offer a 30-days free trial. You can cancel the membership anytime before the trial ends.
Difference:
Amazon Prime offers a straightforward subscription service. The $119 annual Amazon Prime membership lets you access all available content at the highest quality, including 4K Ultra HD with HDR and Dolby Atmos. It also allows you to get an individual purchase like $9/mo. Prime Video.
Netflix provides a three-tier video plan for users, including Netflix Basic ($9/mo.), Netflix Standard ($13/mo.), and Netflix Premium ($16/mo.) All three programs allow you to enjoy the entire catalog of ad-free media content. However, the streaming speed and video quality are up to the plan you subscribed to. If you want to stream videos in up to 4K Ultra HD quality, Netflix Premium is your best choice.
Netflix vs Amazon Prime: Device Support
Both Netflix and Amazon Prime are compatible with Windows, Mac, Android, and other platforms like Apple TV, Google's Chromecast and Chromecast Ultra, Roku, Xbox One, PlayStation, etc.
Netflix vs Amazon Prime: User Experience
Similarity: Amazon Prime and Netflix are premium video streaming services, so you will not be interrupted by ads.
Difference:
Netflix offers an intuitive interface that allows users to navigate to TV shows and movies easily. It also has features to tailor media content to you, like recommending films and TV series according to your viewing habits and tastes.
Amazon Prime is designed with a more complicated user interface. Because the Amazon Prime Video is housed with the Amazon store, which is difficult for you to browse and navigate to the video.
Amazon Prime and Netflix are 2 of the popular video-on-demand streaming platforms. Both are great options for watching ad-free movies and TV shows.
How to Download Hot TV Shows and Movies for Offline Watching
You may switch back and forth among several popular streaming platforms for different video streaming needs. It takes time or may affect your streaming experience.
There are two key factors relevant to good online video streaming: a safe stream platform and stable network connection. Stream sites with malicious ads or malware and poor network connection will affect your viewing experience.
Therefore, it is good to download online video sources so that you can enjoy them anytime and anywhere. Here, I recommend AnyVid to help you get videos download.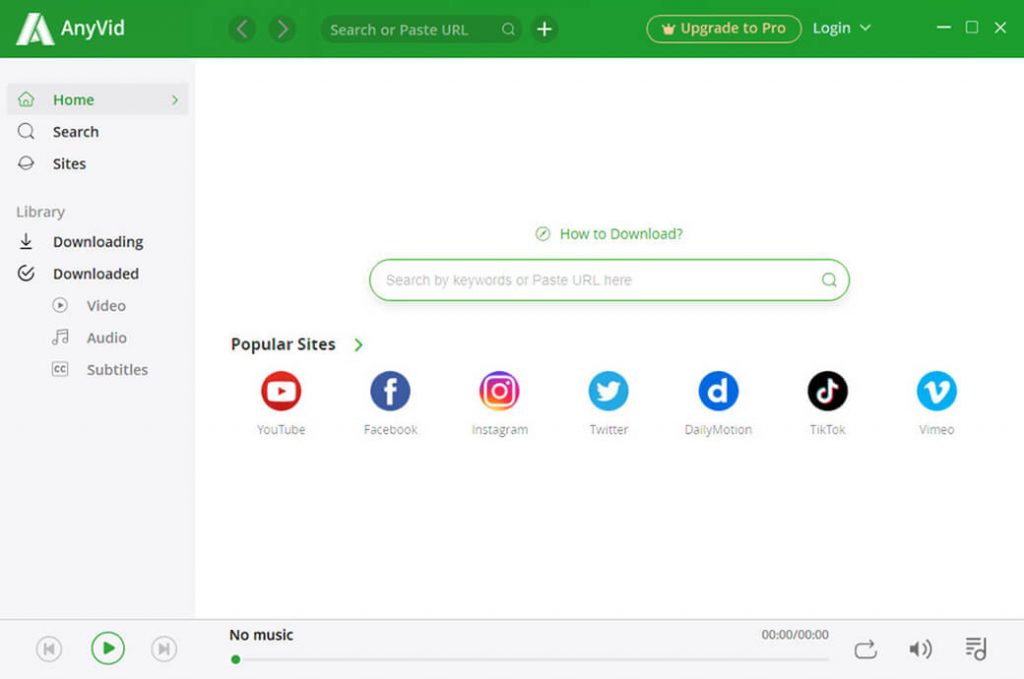 Things will get worse when you want to watch movies with friends, and you find nothing but malicious ads on certain free online streaming sites.
Do not worry! Go to AnyVid, and you will get the video you want.
AnyVid
Download any video from 1,000+ websites
for Windows 10/8/7
for Mac OS X 14+
for Android
AnyVid is a safe video downloader with video streaming features. On AnyVid, you can enjoy a variety of video sources from 1000+ popular sites, like YouTube, Vimeo, Dailymotion, etc.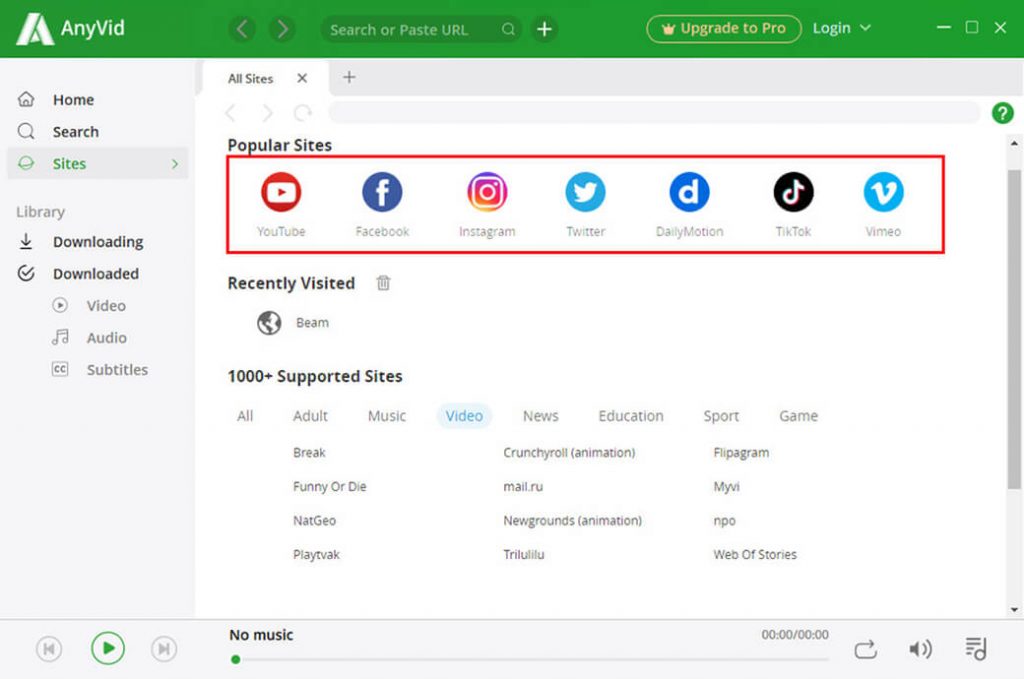 On AnyVid, you can download videos in HD quality. How to do?
Launch AnyVid on your devices and type a movie's title on the search box.
Preview the wanted video on search results. Then, click on MP4 to start a download, or click on More to get more options.
Also, you can batch download 600+ videos on AnyVid with a click.
Select Batch Download.
Check to select all videos.
Click on the Download button to get vides download.
Quite easy, right!
Bottom Line
You can stream movies and TV shows either on Amazon Prime or Netflix. If you have an Amazon membership, you may prefer Prime videos and vice versa.
However, you can choose to get trending TV shows and films download. Save them on your devices and enjoy them with friends and family members. Leave your voice on the comment box below for Amazon Prime vs Netflix: Which is better?
You May Also Be Interested in These Topics