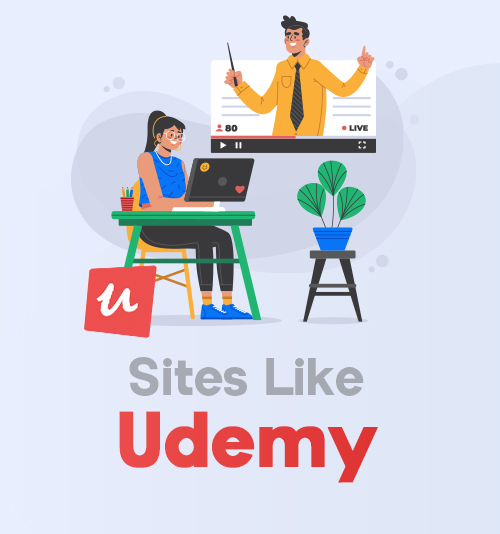 What is Udemy?
Udemy is the world's largest online learning platform, from which we gain knowledge across different fields. It has many followers because anyone can create and take an online course there.
For this reason, many instructors publish their low-quality courses on Udemy to earn money. Some courses they published may be inexpensive for us, but they are of no value.
Hence, many people are seeking for sites like Udemy to fill the gap they found.
It is far from difficult to find sites similar to Udemy, but it is hard for us to differentiate them.
So, in this post, I will give a top 4 list for reference. Plus, you can even know how to download courses for offline viewing.
If you are interested in it, please follow me!
Part 1. Top 4 Sites Like Udemy
Coursera
Coursera is a world-wide online education platform. Many leading universities like MIT, Harvard or Yale have delivered massive courses on it, ranging from business to humanities and more.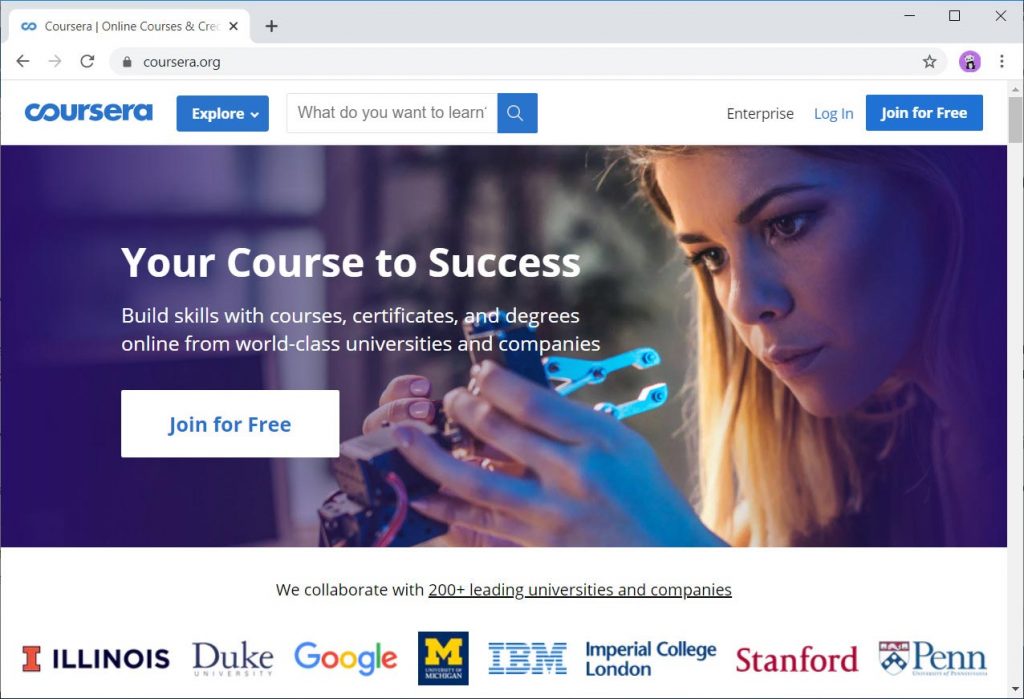 Many courses provided on Coursera are entirely free. Anyone has opportunities to learn free courses taught by experts or professors from more than 2000 leading universities and organizations.
If you would like to receive certificates or credentials after completing your studies, you need to pay.
But, no matter what you are caring about, you get access to a great variety of courses on Coursera. You get chances to master skills with the in-depth learning, earn the well-recognized credentials.
Udacity
Udacity is considered as another website like Udemy even though it offers fewer courses and varieties than Udemy. There are many highly praised courses there.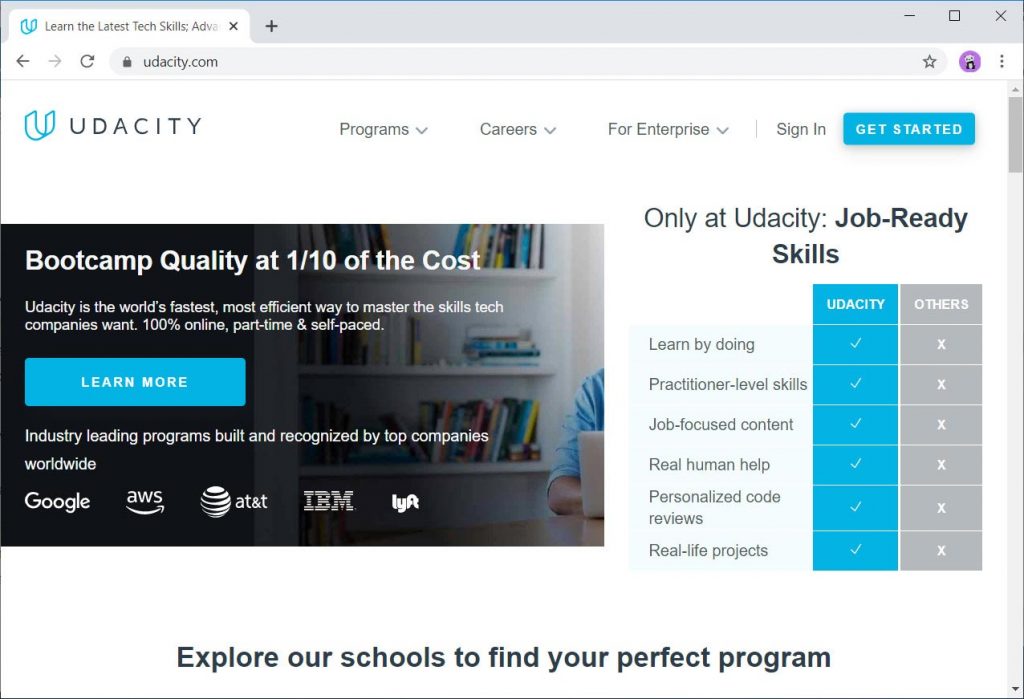 In recent years, it has gained spiraling popularity among those devoted to working in the tech industry because of its high-quality tech courses like artificial intelligence, cloud computing and data science. This makes Udacity stand out and secure a place for itself.
Besides, Udacity has established cooperative relationships with top Silicon Valley enterprises, like Facebook, etc., which means Udacity courses can be highly accepted by them.
But some Udacity courses are expensive, which scares off its followers, to some extent.
edX
edX is an e-learning platform delivering courses to help us develop new skills.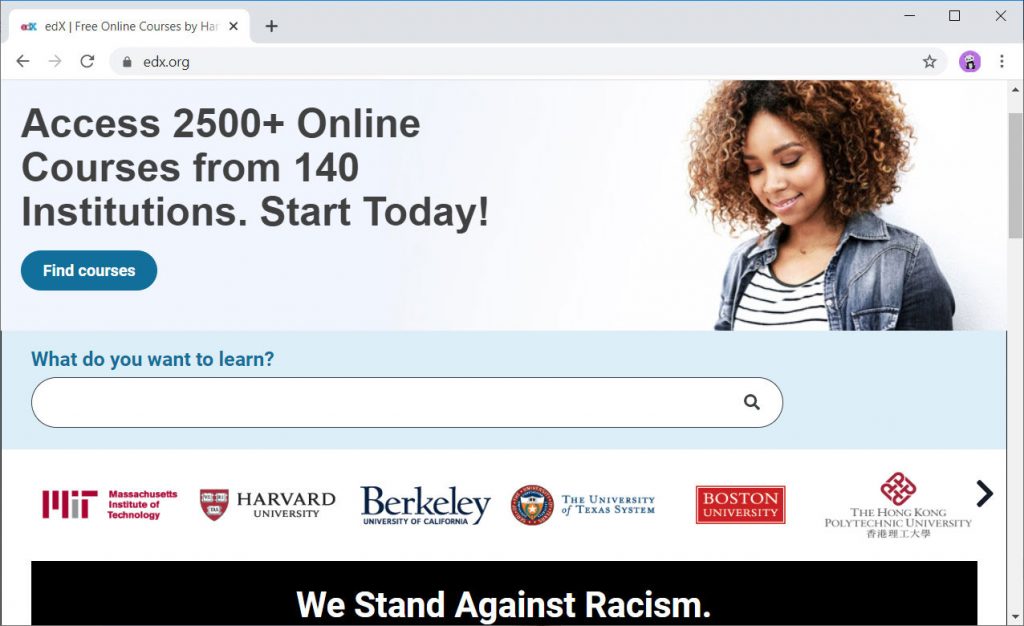 Like Coursera, edX has partnered with Ivy League colleges and distinguished universities. After you learn certain courses, you will get certificates from those universities, like MIT, Harvard, Berkeley and more. Amazing!
Compared with Udemy, edX shares more courses and popular subjects, including computer science, language, data science, business and management, engineering and humanities, etc.
Additionally, if you are willing to pay for your course, you will get chances to get assignment feedbacks from the professor teaching the lesson.
Khan Academy
Khan Academy is another famous and popular online education website. It is easy to find the world-class lessons there, covering math, science and more.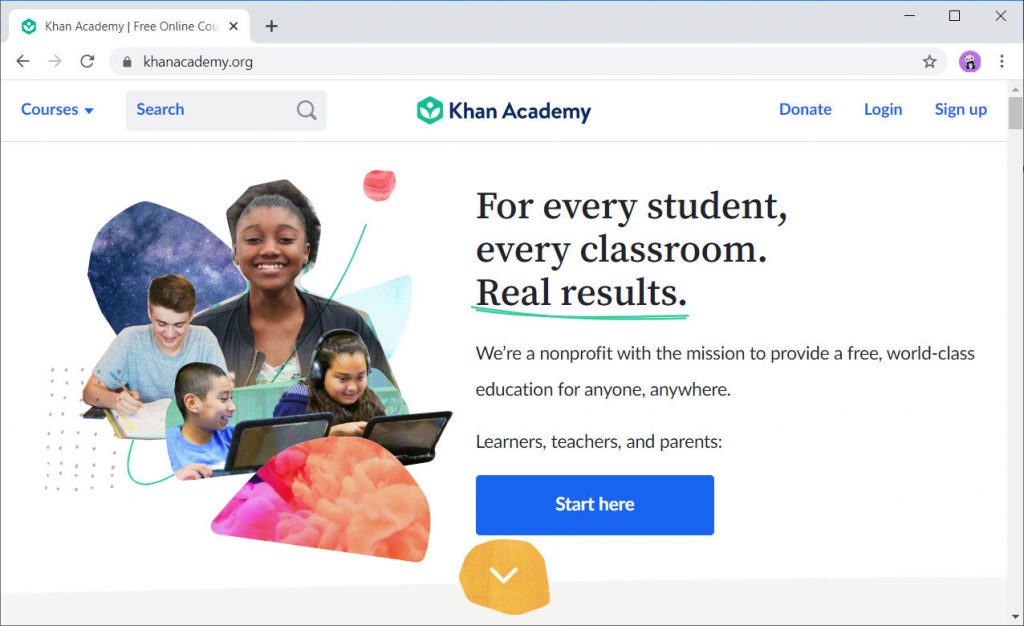 Does it cost money to use Khan Academy?
Absolutely not! All courses on Khan Academy are trust-based and free of charge.
Experts create courses, some of which are short but powerful, not only in text but also in video format.
If you've had a lesson on any subject, you can get related assignments and tasks before moving to a more advanced level. If you have been preparing for examinations like SATs, you can also do some tests here ahead of time.
Want Udemy alternatives? Please try to use the above 4 sites. They are deeply loved by those seeking for ways to improve themselves and master new skills.
But what if you want to download courses from Udemy or other similar websites?
Is it possible to do so?
Exactly! I have got the best downloading tool to get a download. Let me show you.
Part 2. Best Alternative to Udemy [Recommended]
AnyVid is a free, easy and advanced video downloader software. Perhaps it is inappropriate to see AnyVid as an alternative to Udemy because it can do more than Udemy and other similar sites.
AnyVid
Download any video from 1,000+ websites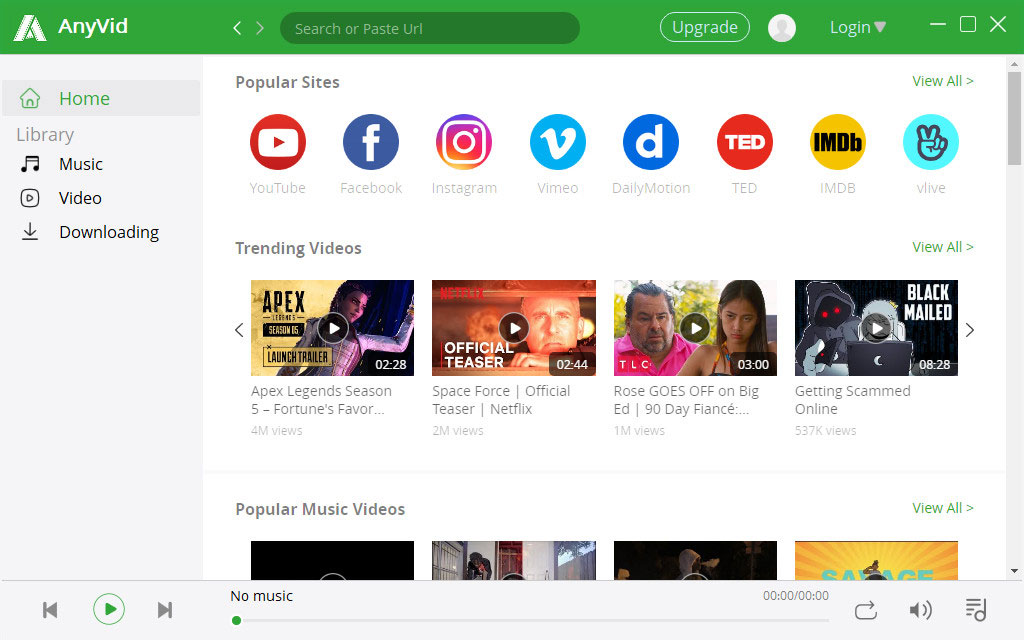 If you ask me what are the differences between AnyVid and Udemy, I will give you the below 2 points,
● Courses you find out on AnyVid can be watched and even downloaded freely for offline viewing.
● You can either search for videos through video names, video links and keywords.
It is hard to download Udemy videos for offline watching. But with AnyVid, it will be possible for you to do so. A great surprise, right?
Without further ado, now I will show you how to download courses or videos from AnyVid.
(Suppose that you want to find courses about "SQL")
Enter the keyword "SQL" into the search bar of AnyVid and click the "Search" icon.
All related courses or videos will show up in the search results field, choose the one you are looking for. You can either click "MP4" to download it straight or click "More" to have more options.
Only 2 steps will be required to download videos with AnyVid!
Conclusion
If you are looking for the best sites like Udemy, the first 4 alternatives mentioned above can be used.
But if you want to download Udemy videos for offline learning, AnyVid should be your priority.
Besides, it doesn't matter what kind of device you are using because AnyVid works on PC, Mac and Android. Convenient!
AnyVid
Download any video from 1,000+ websites
So, if you are eager to find Udemy alternatives, it is worth trying AnyVid.
Why still waiting?
Give it a shot!
You May Also Be Interested in These Topics