Popcorn Time is a free software BitTorrent client that provides a subscription-based video streaming service. Once Popcorn Time comes out to the public, many people compared it to Netflix. Users can access Popcorn Time on Windows, macOS, iOS, Android, Android TV, and Linux. Besides downloading video resources by BitTorrent protocol, Popcorn Time has a built-in integrated player. That is to say, online watching is also available on Popcorn Time.
Since Popcorn Time is pretty easy-to-use and could be accessed on multiple platforms, finding a good Popcorn Time alternative is not that easy. But no worries, I've prepared a list of good options for you.
Read on and see who they are!
1. Anyvid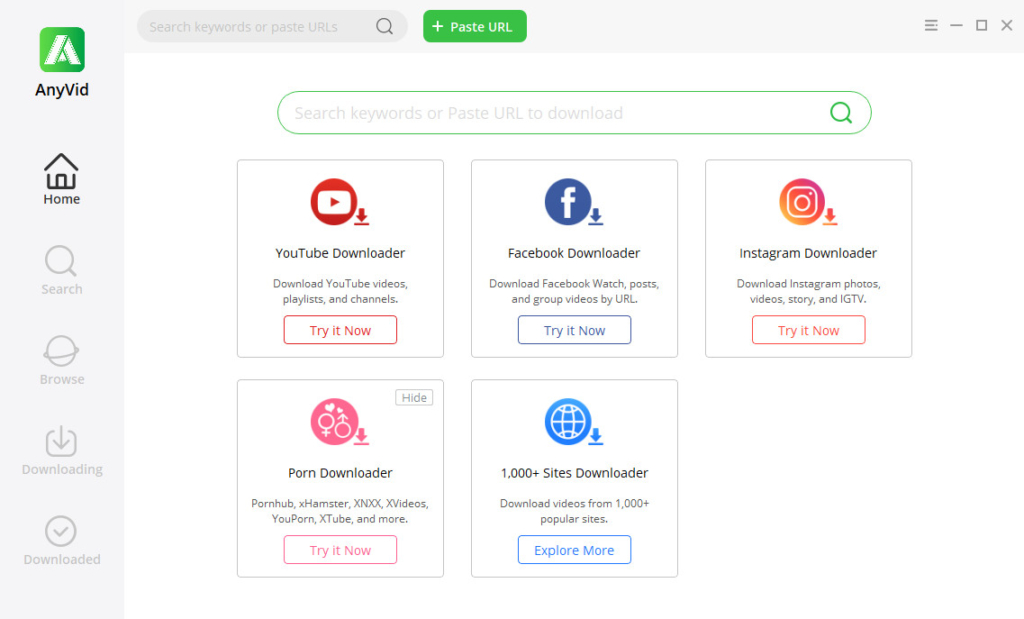 Downloading the videos for offline viewing is the best way to avoid the problems caused by the unstable online service. As thus, you will need to pick a powerful and reliable video downloader to grab movies and TV shows from websites for you.
AnyVid is the best video downloader that I have ever experienced with. It has a clear interface, and the download steps are very easy to learn. Basically, you just need to copy and paste the video link into its search bar, and then hit the Enter key to start searching. AnyVid supports more than 1,000 websites, which means, you can download any videos from these sites.
AnyVid will parse the link you pasted and show all the available download options. You can select the format and quality you like on the result page, and then click the Download button. You will see a red dot flies to the Downloading tab, and you can check the download process in it.
After the download task finishes, the video file has been saved to your local folder following the default path. You can play it via other players offline without buffer.
AnyVid is also a very safe program that has no ads and no virus. It supports download 4K and HD videos, with a three times faster speed compared to other downloaders. If you aim to download a whole series of TV shows, AnyVid has the batch download function as well. You can download all the episodes in one go.
2. Netflix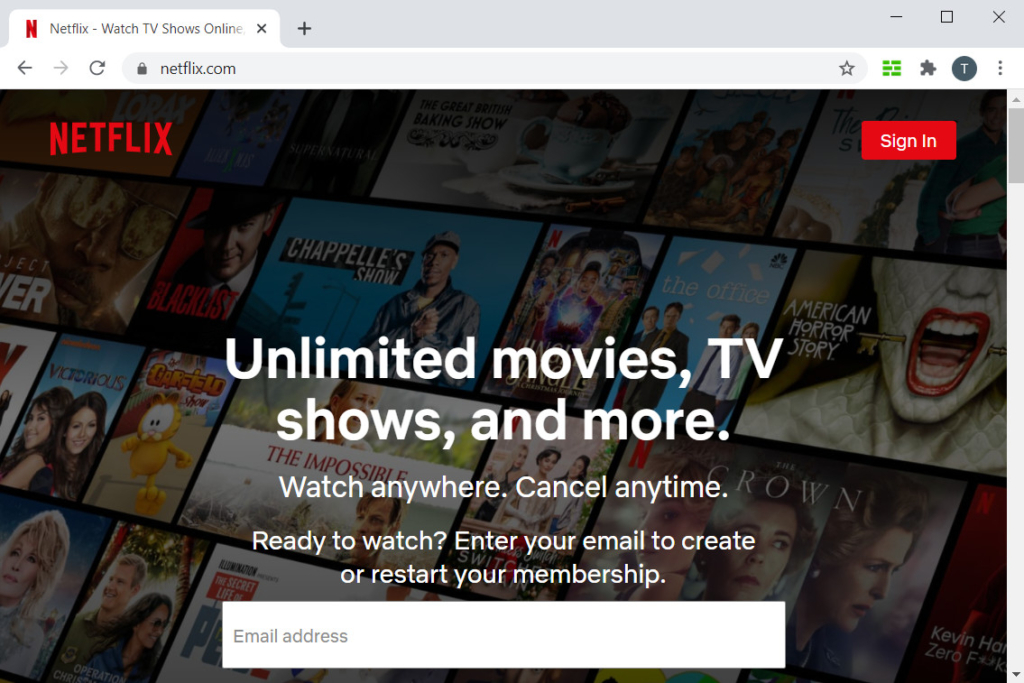 Netflix is a video streaming platform similar to Popcorn Time. It's one of the most famous video streaming platforms that also has its outstanding original TV works. By purchasing a Netflix subscription, you will be able to watch the movies and TV shows that become public hot topics on your device. You can also download the episode and enjoy the HD quality if you have the premium membership, which costs at least $8.99/mo.
However, Netflix owns the copyrights of its Originals series. You don't need to worry about the infringement problem at all.
3. Kodi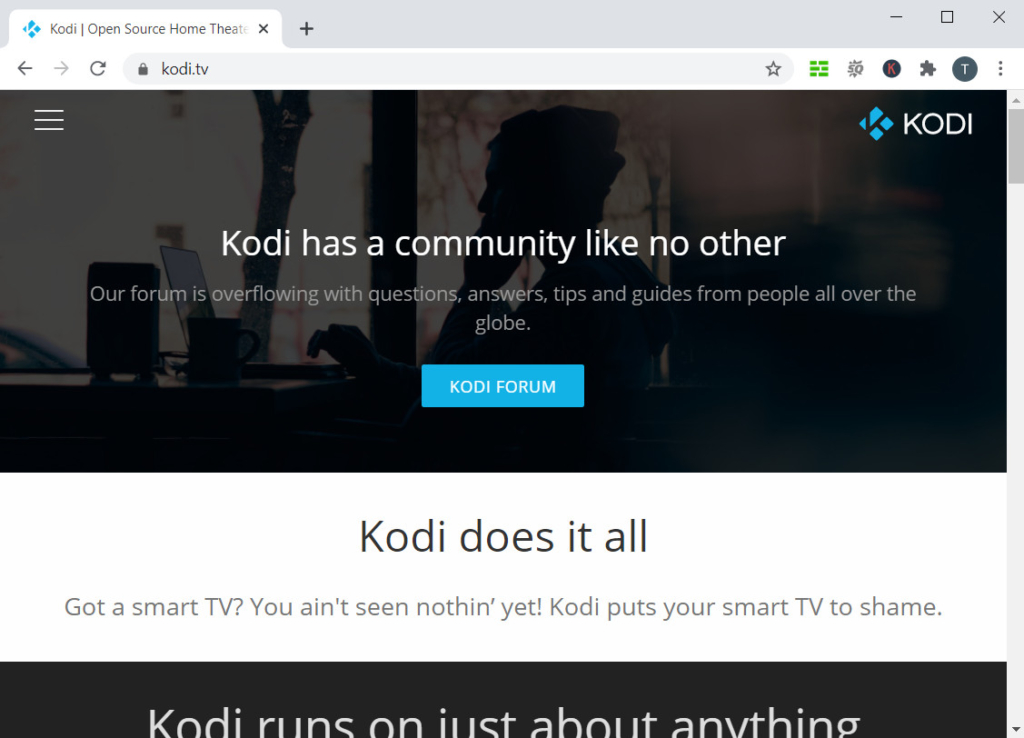 Kodi is an open-source platform that has rapidly gained popularity in recent years. It supports many kinds of media: videos, music, and photos. Kodi uses add-ons to get resources from the Internet and play videos and music for users online. Unlike other video streaming apps similar to Popcorn Time, you can build a category of your favorite movies and TV shows.
Screening your photos on a bigger screen is another function Kodi has. By adding your photos to the library, you can make a slideshow to display them, or sort and filter them via the remote control.
Access Kodi on Windows, Apple OS & iOS, Android, Linux, and Raspberry Pi.
4. Yify TV
You can watch movies and TV shows on Yify TV for free – just don't struggle with the copyright problem. You can find foreign movies with subtitles if you're not a native speaker. However, some content still has location restrictions, and you will need to use a VPN to view it.
In a word, Yify TV has a pretty clear interface similar to Popcorn Time. It will be easy to use if you are familiar with Popcorn Time. From this angle, Yify TV is a fair alternative to Popcorn Time.
5. Duckie TV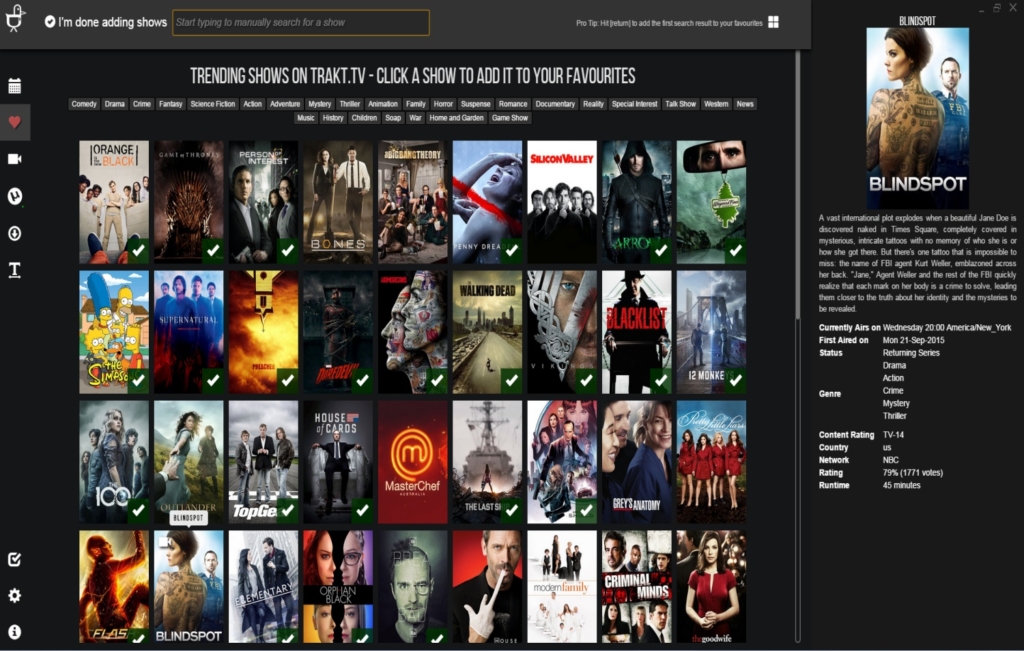 Duckie TV is friendly to multi-language users: you can search for videos in its search box using 15 default languages, and watch the videos with the subtitle in the language you prefer. The interface of this site is also very interactive and user-friendly. You won't be confused by any link or button.
You can also connect Duckie TV to your local torrent client, which allows you to play the video that you've already had a torrent file before.
Some content on Duckie TV is limited because of the location restriction. To access the content, you may need to use a VPN.
6. CouchPotato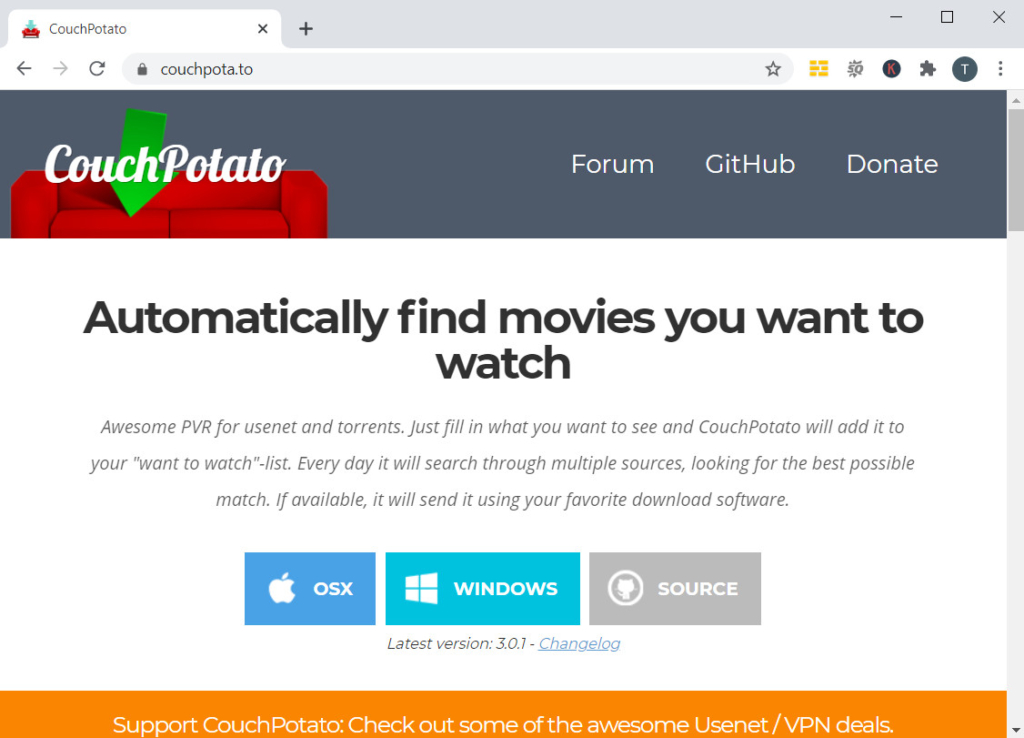 From this funny name, you will know it's a practical Popcorn Time alternative. The best thing about CouchPotato is that you can create your playlist by adding the movies you would like to watch next time. You can create multiple playlists, while sites like Popcorn Time and Netflix has only one playlist.
What's more, downloading videos from CouchPotato is pretty easy. Besides downloading videos for offline viewing, you can watch them online as well. Once you add a movie to the "Want to Watch" list, CouchPotato will automatically find the best play option for you.
CouchPotato has both Windows and Mac versions. It's the best Popcorn Time alternative on macOS because of the better color display and speed.
7. Stremio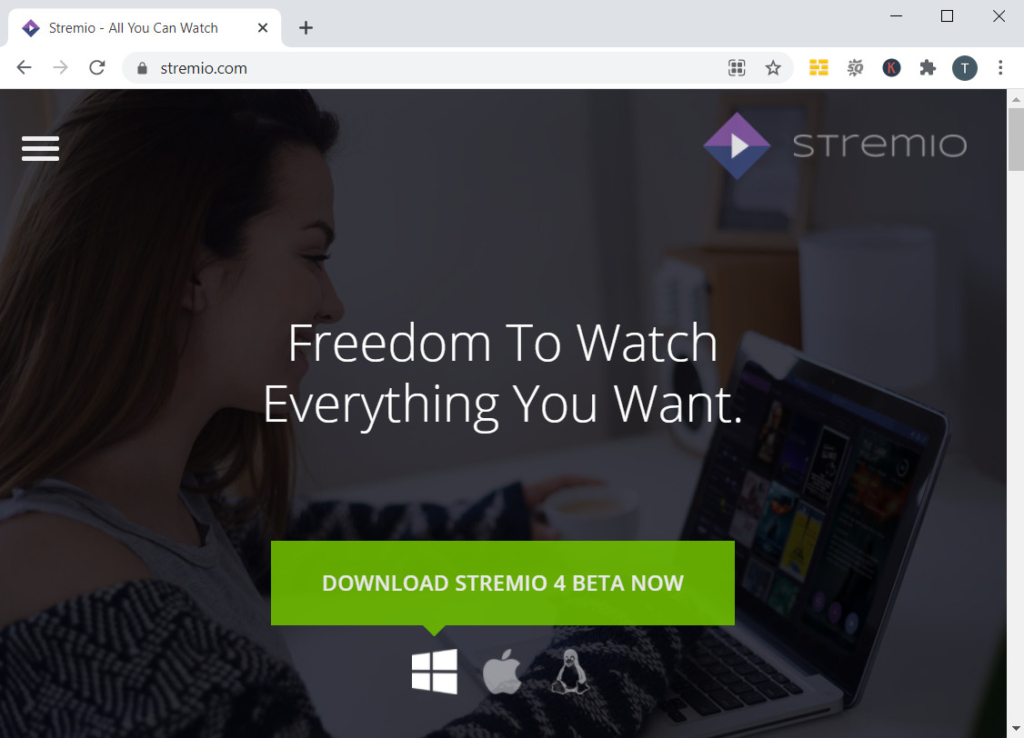 Stremio offers many new movies and TV series resources from Amazon, Netflix, and YouTube. You can easily explore movies and TV shows by a bunch of different genres on Stremio. For foreign TV works, Stremio provides subtitles in foreign languages. However, some content on Stremio may require you to use a VPN to view it. It's another Popcorn Time alternative that is friendly to non-native speakers.
Stremio has Windows, Apple OS & iOS, Linux, and Android app. For mobile users, Stremio is always a good choice of apps similar to Popcorn Time.
8. Crackle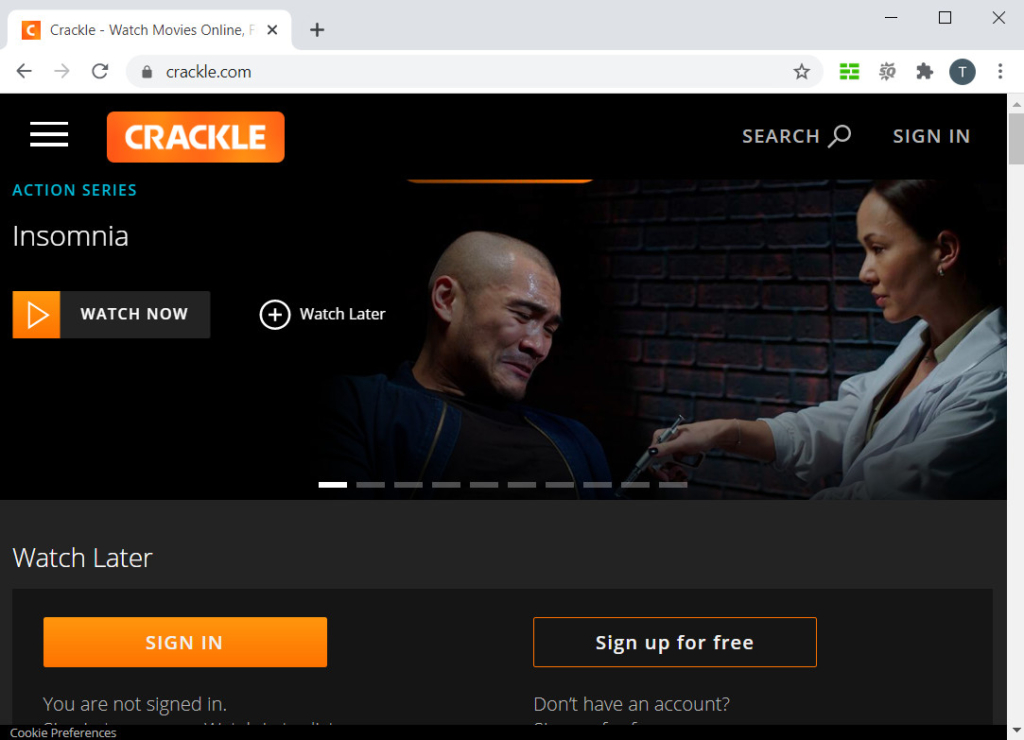 You can use Crackle service all over the world – although it still needs a VPN sometimes to run more smoothly. Crackle will pick up the outstanding movies and TV works as its monthly recommendation. When you find multiple good videos on Crackle, no hurry, you can add them to the Watch Later list. If you have a user account, you can enjoy HD quality videos.
Crackle could be streamed on different devices, including PC, laptops, smart TVs, and even gaming consoles. Also, you don't need to worry about the legality of the content on Crackle.
9. Showbox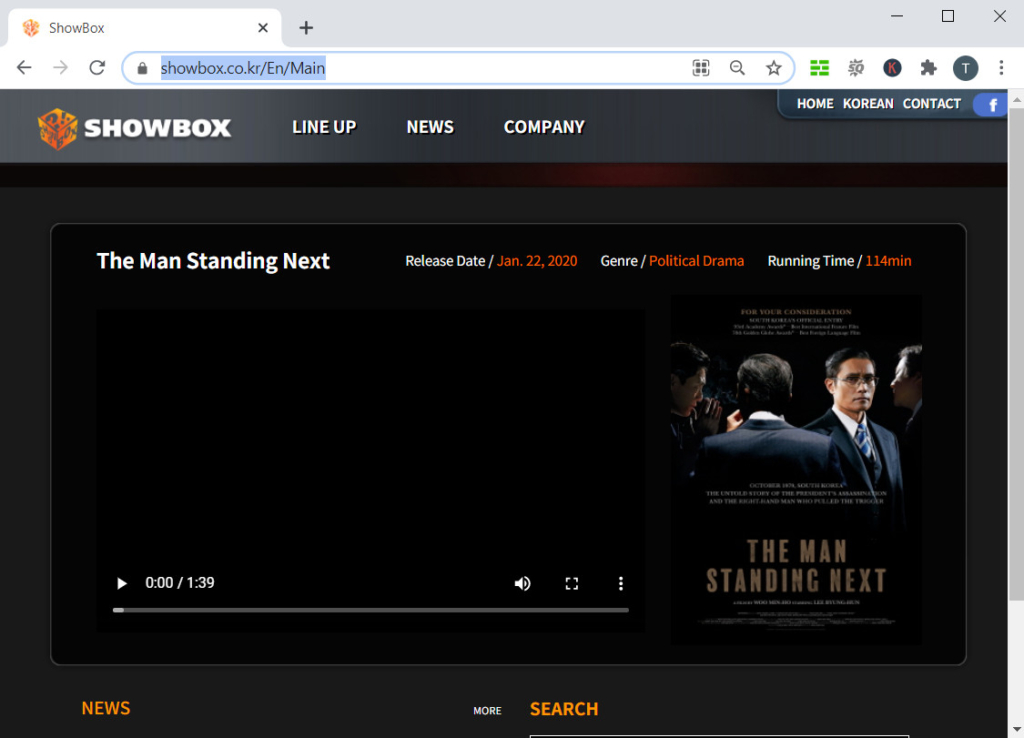 Showbox is the best option of Popcorn Time alternative on Android. You can watch and download tons of movies and TV shows to your device via Showbox, and they are all free. Isn't it amazing? You can also select the download option you like among different resolutions. Besides offering movie and TV show resources, Showbox is also a video creation platform based on Cloud service.
The only shortcoming is that you cannot download it from Google Play Store. But you will get the apk file on its official website conveniently.
10. Crunchyroll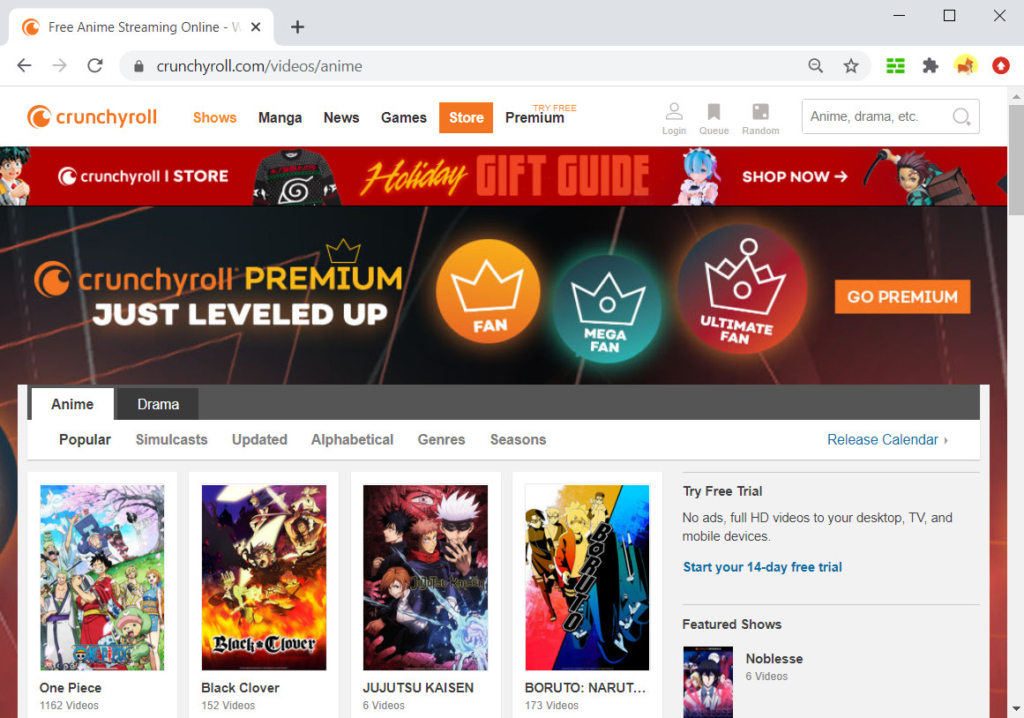 If you are an anime lover looking for a Popcorn Time alternative, then Crunchyroll will definitely be your pick. It's a website that offers more than 1,000 anime shows. What's more, the update speed of Crunchyroll is pretty impressive – it always uploads the new episode almost at the same time as the simulcasts. You can visit Crunchyroll's website via your browser, and mobile users can install the app on their device, whether iOS or Android users.
Because most of the anime was produced in Japanese, Crunchyroll also offers English dubbed anime episodes.
If you have a user account with a paid subscription, the download service for offline viewing is also available to you.
Conclusion
By finishing reading the long list above, I believe you already have a decision: which is the best Popcorn Time alternative in your mind?
AnyVid
Download any video from 1,000+ websites
for Windows 10/8/7
for Mac OS X 14+
for Android
For me, I think AnyVid is best because it offers the way to download whatever video you like from more than 1,000 websites. The functionalities are powerful and easy to use. It's truly worth a try.
Frequently Asked Questions
What can I use instead of Popcorn Time?
You can use AnyVid as a good Popcorn Time alternative. It's a powerful and handy video downloader that supports video downloads from 1,000+ websites. Simply copy and paste the video link into its search box, you will save the video to the local folder on your device.
Has Popcorn Time been shut down?
Popcorn Time has disappeared for a while because of the copyright issue with Netflix. However, it comes back during the COVID-19 lockdown. People need sites like Popcorn Time to kill time.
You May Also Be Interested in These Topics