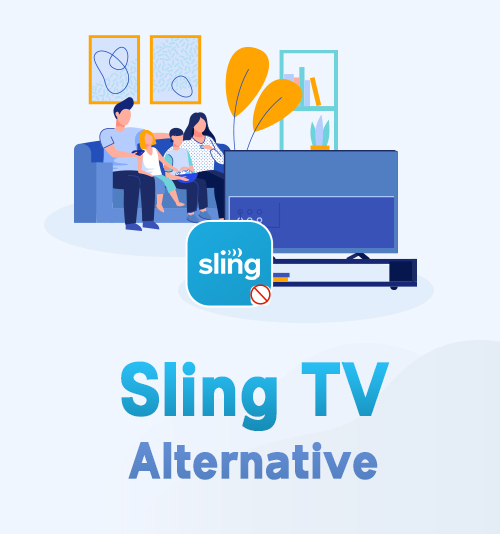 Have you ever used Sling TV to watch live television shows?
Sling TV is one of the most popular live TV streaming platforms, where we can freely stream live television and on-demand content.
To have channel lineups, Sling TV provides 2 paid packages for outsiders, Sling Blue (30$/month) and Sling Orange (30$/month). The former offers 30+ channels; the latter, 50+ channels.
Some people like Sling TV for its various channels, but still many deny it because they can't afford it.
So, is there any alternative to Sling TV?
Of course!
Here, this post will give you a list of the top 4 Sling TV alternatives. Each has its pros and cons. Apart from that, I will also show you the best way to watch your favorite TV shows offline with the hlep of a versatile video downloader.
Let's see.
Part 1. Top 4 Sling TV Alternatives
Philo is a good alternative to Sling TV. It provides a lot of channels. But compared with Sling TV, channels of Philo are fewer, lacking live sports and local categories. This is bad news for sports and news fancier, forcing them to go elsewhere.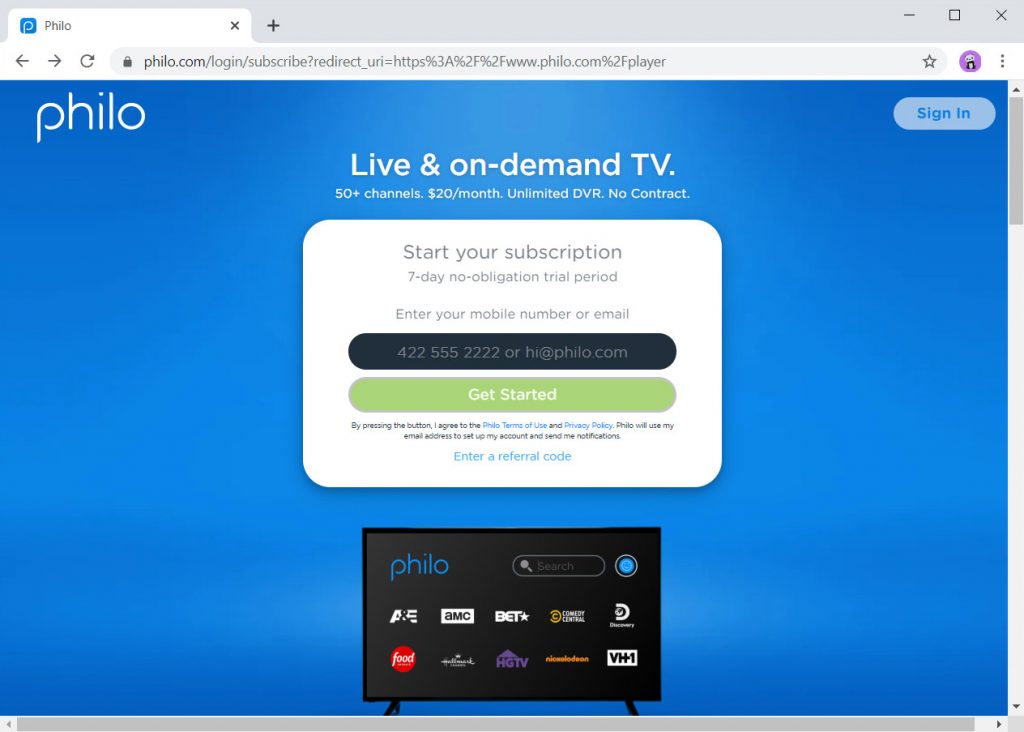 But still, many other people love Philo because it is more affordable. You get 59 channels after you pay only 20$ a month. Besides, if you are not sure whether it is better than Sling TV, you get a 2-day free trial without credit card information.
FuboTV
FuboTV is an American OTP television service, launching in 2015.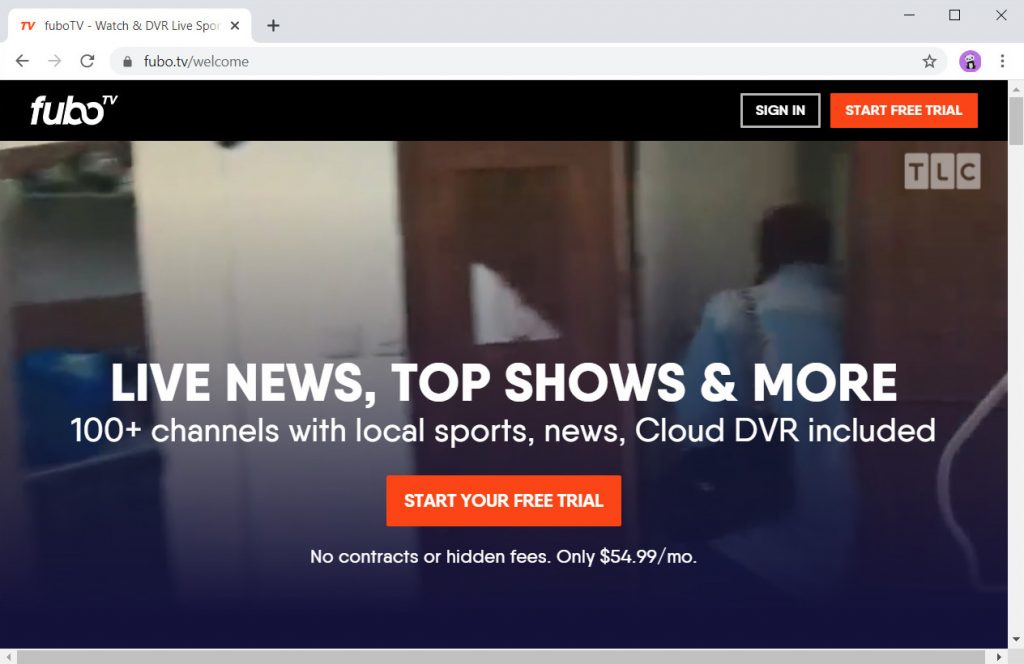 At the very beginning, it only centered on soccer. But now it provides more and various sports channels than Sling TV.
If sports channels are important to you, FuboTV will be your cup of tea.
But not all people can afford the expensive package (54.99$/month for 60+ channels) offered by FuboTV. Much too expensive!
Hulu is also an American on-demand video service, a good replacement for cable TV.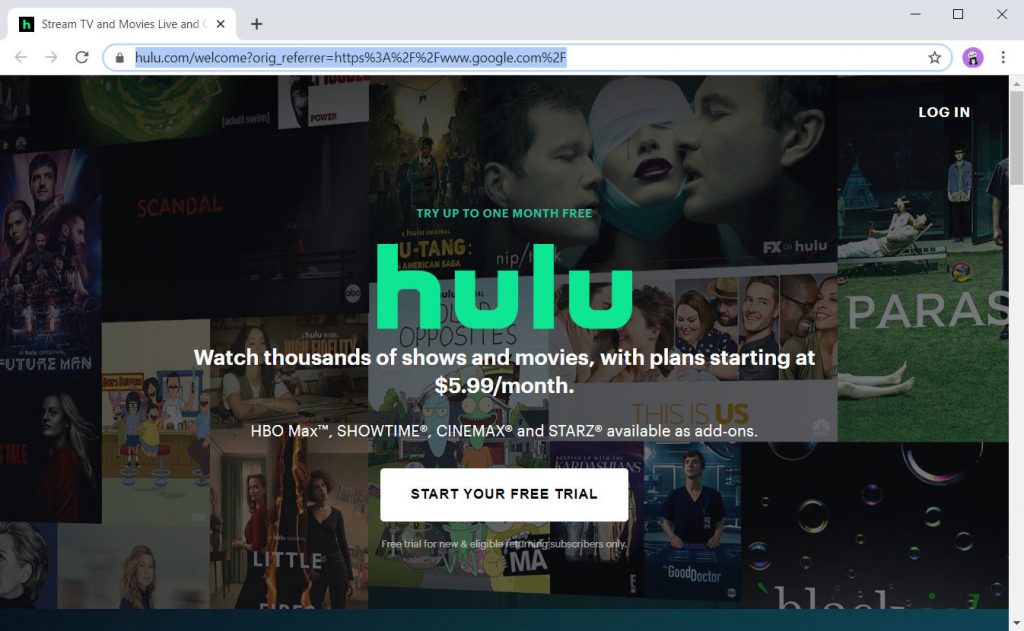 Hulu has different subscription options, among which the most basic one starts at $5.99/month. With it, you get unlimited access to Hulu's movie and TV shows library. For those who want to have a better user experience, it is ok to select "Hulu (No Ads)," $11.99/month.
But if you want to get Hulu basic + Live TV, you need to pay 54.99$ a month. Rather expensive!
The last one I want to show you is YouTube TV, known to us all as one of the best alternatives to Sling TV.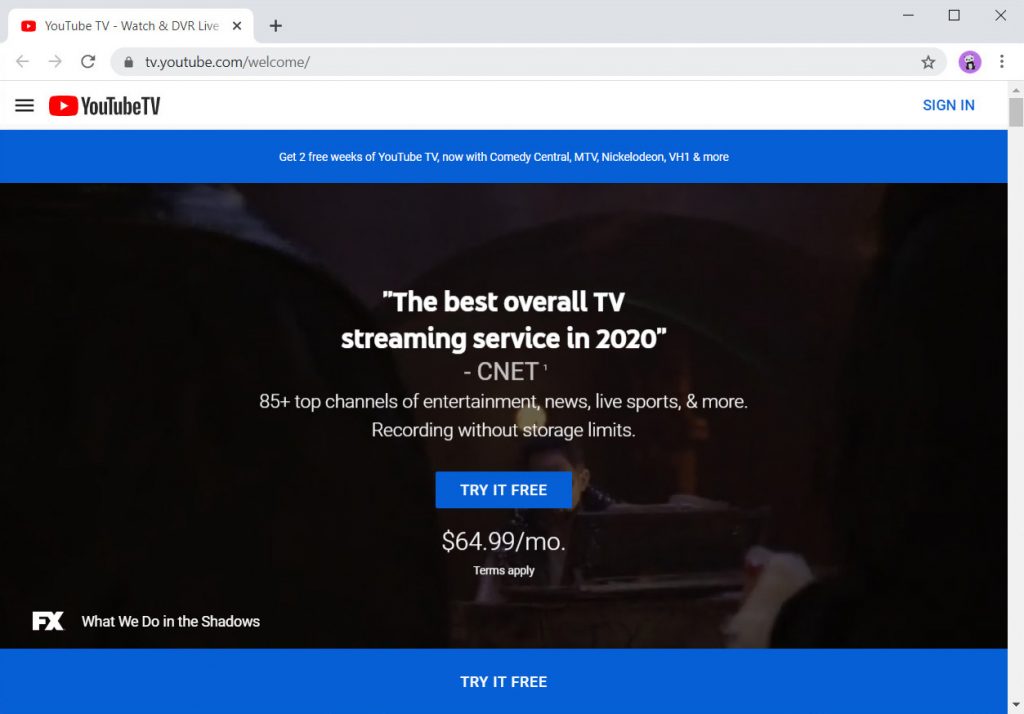 Many people love YouTube TV because it is workable on almost all major video streaming devices, and it boasts unlimited cloud DVR storage. But still many people are scared off by its fluctuating package price. From April 2019 till now, YouTube TV has raised its package price from 49.99$ to 64.99 per month.
If money is not a matter of concern to you, YouTube TV is best for you because of its various channels and unlimited cloud DVR storage.
Note: All the above Sling TV alternatives require no contract. You are free to cancel it at any time.
Generally speaking, it is easy for anyone to get a bunch of alternatives to Sling TV but challenging to identify the most cost-effective one. If you have the same problem as this, it is time for you to read the above section carefully. Each alternative has its pros and cons.
But no matter which alternative you use, they work only when you get Internet access. If the stable network connection is inaccessible to you, it is hardly possible for you to stream any TV shows.
So, is there any way to handle this?
For me, the most effective method is to download the TV shows with AnyVid for offline watching.
Part 2. Best Way to Download TV Shows
AnyVid is a powerful video downloader. It is very suitable for those having a tight schedule and no access to the network connection. With AnyVid, you can search, watch, download and batch download videos, including television shows, TV series, movies, news and more.
AnyVid
Download any video from 1,000+ websites
After downloading your favorite shows with AnyVid, you can watch them whenever and wherever.
Next, I will show you how to download television shows with AnyVid in 3 steps.
Launch AnyVid software, and then paste the link of your favorite television show on the search bar.
Click the search icon and then select the show you want from the search results.
Click "More" to see videos with various resolutions. Choose the most desirable one for yourself and click the "Download" button.
In Short
After reading the above, have you found out your favorite from the top-4 list of Sling TV alternatives?
Each has its own advantages and disadvantages. Think twice before you decide which to use.
If the network connection is a concern to you, I recommend you to use AnyVid to download it for offline watching. It is workable on many devices, including Windows, Mac and Android.
AnyVid
Download any video from 1,000+ websites
It is worth trying it!
Come on!
You May Also Be Interested in These Topics