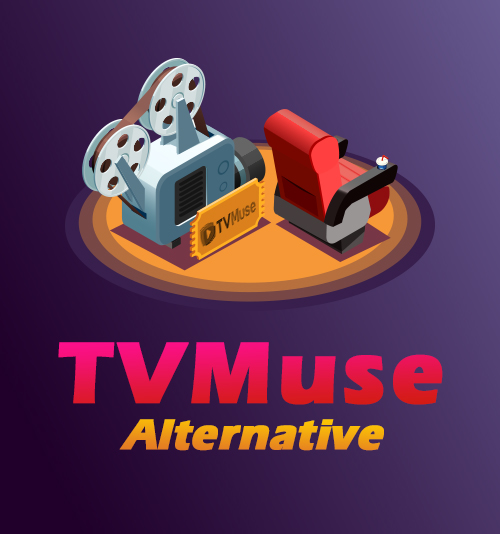 TVMuse is the most popular video streaming website where people can enjoy movies and TV series.
With TVMuse, you can download many kinds of movies for free and watch them offline.
Unfortunately, it has been shut down since the beginning of 2020.
This is quite a piece of shocking news for anyone, which left its users looking for some TVMuse alternative.
It is undoubtedly easy to find alternatives to TVMuse, but can you identify which is the best one for you?
So, here I will first list the top 4 alternatives with features similar to TVMuse. After that, I will recommend the best one to you.
Let me share the list with you!
Part 1. Top 4 TVMuse Alternative
ShareMovies
ShareMovies is a good place for you to find collections of movies and TV series.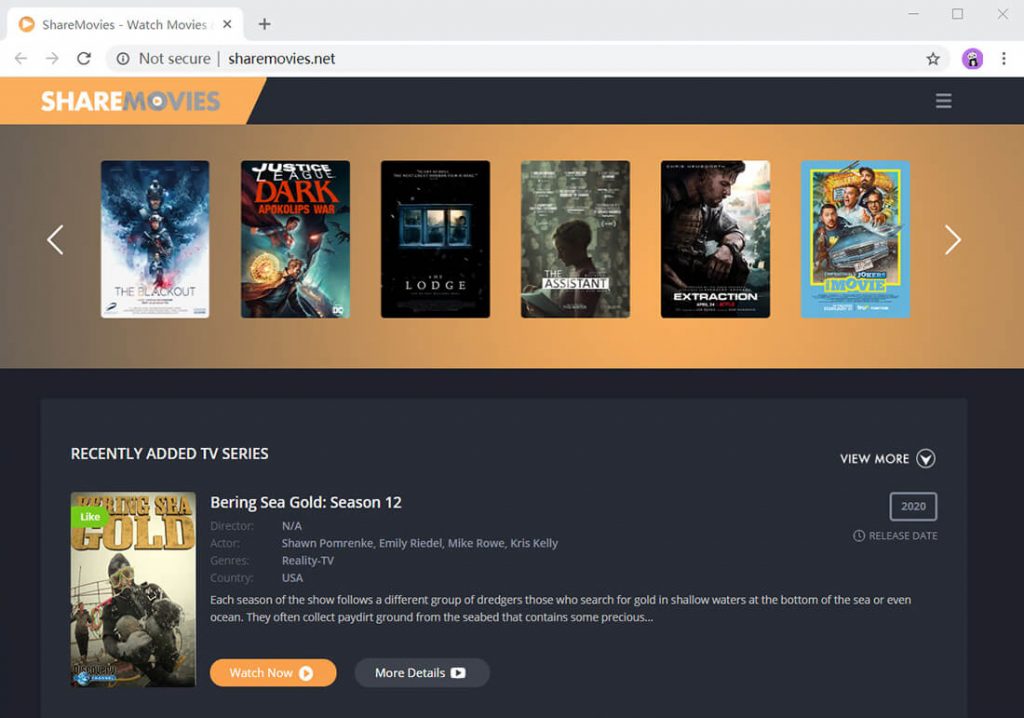 Do you like Action movies or Adventure movies? If yes, you will absolutely like Sharemovies. Video resources on this website are totally free, no ads. You can watch them without any limitations, even though not all (nearly 60% or so) movies you are looking for can be found on it. Besides, it is convenient for you to use it because it requires no account or registration. But if you want to download one of your favorite movies or TV shows. You have to use a third-party downloader.
SideReel
SideReel is another popular movie sharing website, with millions of users. If you use SideReel, you will find that movies are usually updated on a daily basis. It is easy for you to find video content on its homepage.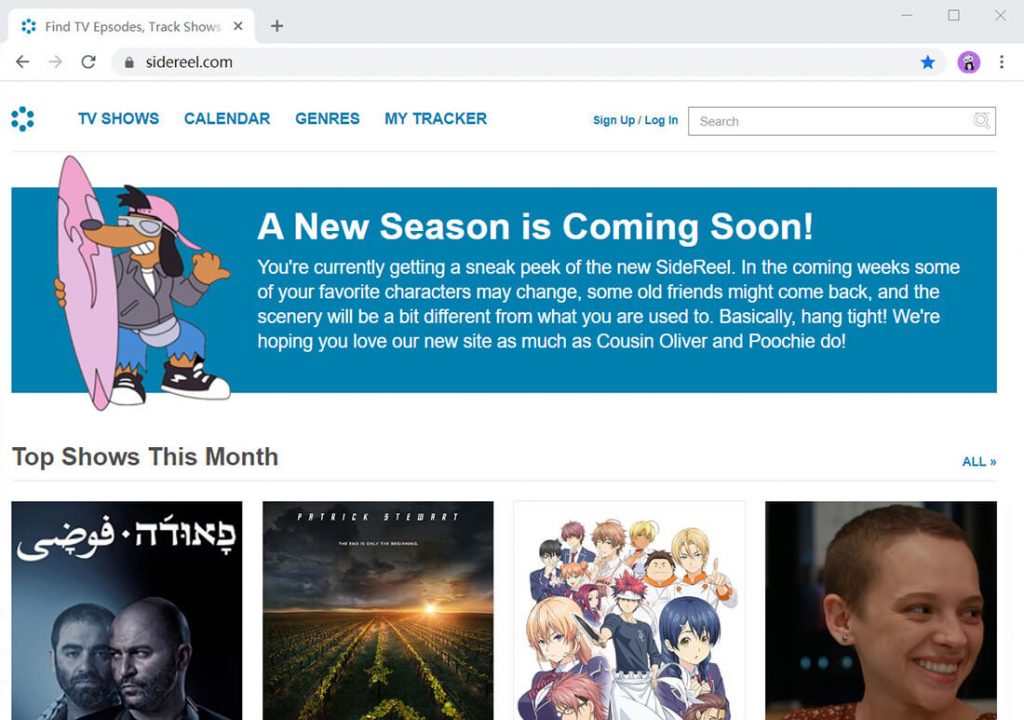 It is a wonderful video streaming website where you get a chance to watch tons of movies, shows and animes free of charge. After picking out your favorite movies or shows, you can also rate and review them. I like this because it helps me to identify whether this video is worth watching or not.
But what upsets me most is that there are too many ads popping up whenever I open this website.
What's worse, latest videos on SideReel are only available to watch under the condition that I already have a user account (Facebook or Twitter).
If you have already had one, that's fine. If not, you can continue your reading below.
GoMovies
GoMovies is an Indian website, offering free and latest movies and TV series. Compared with SideReel, GoMovies allows us to enjoy free HD movies and TV shows without having to register.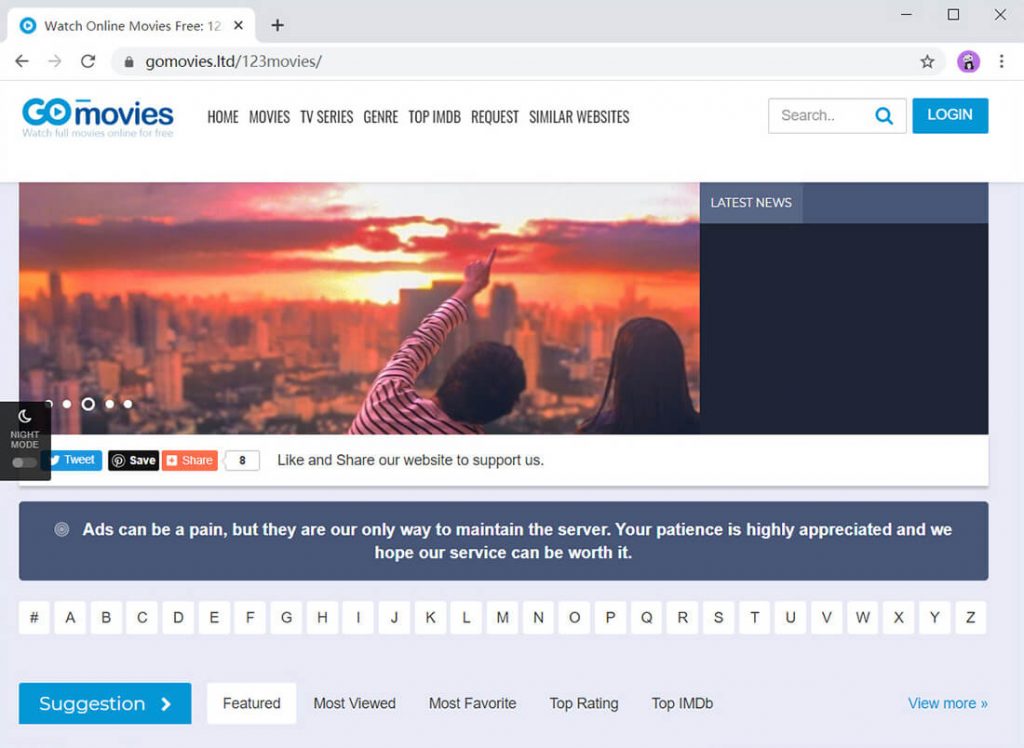 HD videos on this website can be downloaded or streamed by clicking "Stream in HD" or "Download in HD." Gomovies is currently the most popular TVMuse alternative, which also provides multiple video resolutions for you to choose from.
The only drawback of Gomovies is its ad placements. I like using Gomovies to some extent but always bothered by the unwanted popups.
WatchEpisode
Next comes another alternative to TVMuse, WatchEpisode. As its name implies, WatchEpisode is particularly suitable for those having an interest in TV series and TV shows.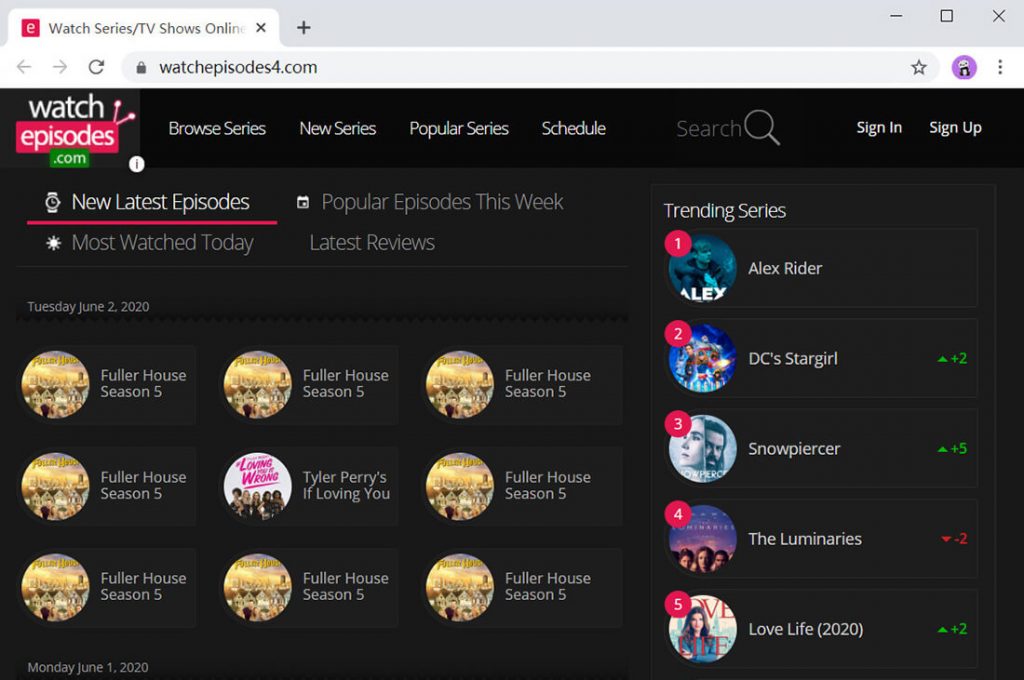 As a good TVMuse alternative, WatchEpisode is an option for you to enjoy the TV series with your family. If you sign up for a WatchEpisode account, you will get notifications once there are episode updates.
Moreover, WatchEpisode enables you to download wallpapers of your favorite show.
Similar to the above sites, the only con of WatchEpisode is its ad placement.
In fact, there are a lot of sites like TVMuse. But as you can see, some of them provide no direct video downloading services; some of them contain too many unwanted ads, greatly hampering our user experience.
So, in the following part, I will show you a free, advanced and ads-free TVMuse alternative.
If you happen to be looking for it, you should read this part carefully.
Part 2. Best TVMuse Alternative for You
AnyVid is an advanced video streaming and downloading application I want to recommend to you. With AnyVid, you can search for, play and download videos freely.
AnyVid
Download any video from 1,000+ websites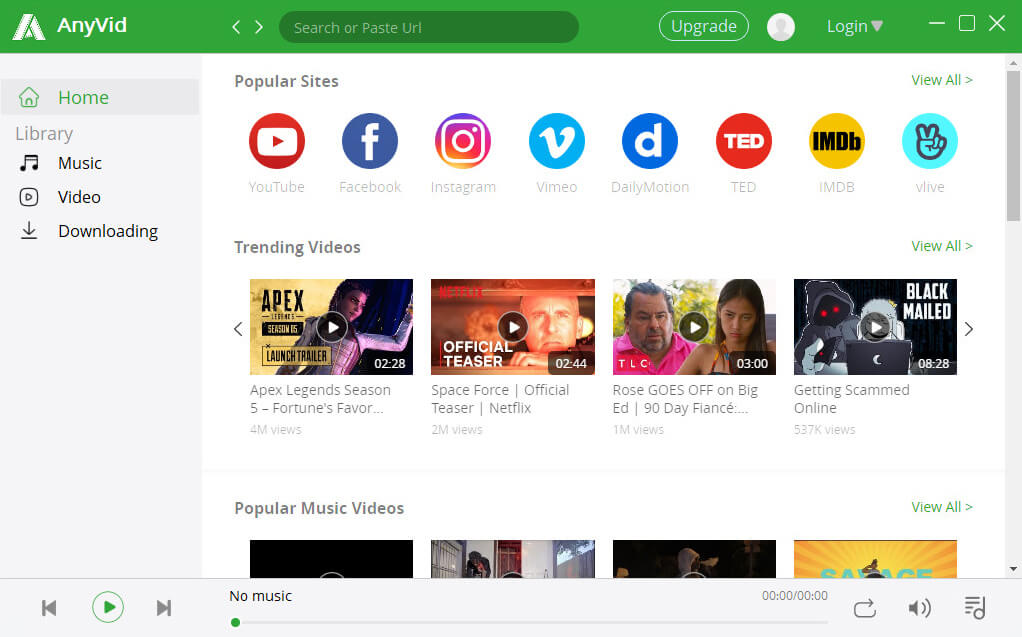 Compared with other TVMuse alternatives, AnyVid stands out due to 3 points below.
● It is an all-in-one app. You can watch and download videos from 1000+ embedded sites.
● Videos with varied qualities (360p – 1080p) are available.
● It's safe, anti-virus and ads-free.
So, if you want to download videos with AnyVid, how should you do it?
Find out the movie you want to watch in the TVMuse. Enter or paste the movie name into the search bar of AnyVid.
Click "MP4" to download the movie directly or click "More" to see more qualities to download.
Conclusion
What do you think of AnyVid? Is it the best TVMuse alternative you've ever found?
For me, it is the top 1 site like TVMuse.
With AnyVid, there is no need to go elsewhere if I want to enjoy movies or video clips of other resources.
AnyVid
Download any video from 1,000+ websites
More importantly, AnyVid is safe, free, without any plugin, virus and ads.
Do you want to try it?
Come on!
You May Also Be Interested in These Topics