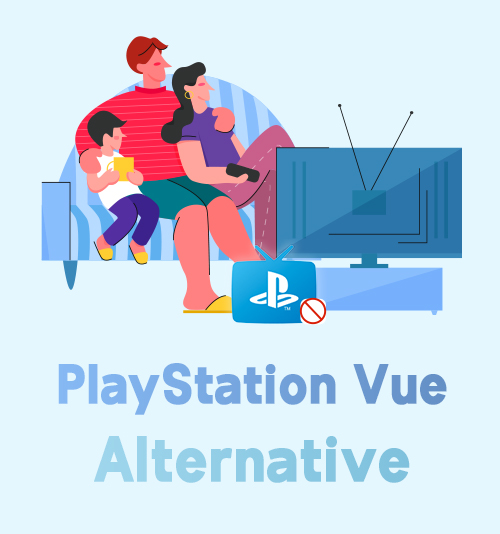 PlayStation Vue is an online service that famous for its multiple channels. You get a big bundle of live TV channels here, such as ESPN and CNBC. All these videos are available on a variety of Internet-connected devices.
However, Sony closed PlayStation Vue on January 30, 2020, because of the rising costs of content, as Sony decided to focus more on its core business – game.
Therefore, you are going to search for other video service platforms. Luckily, there still have plenty of choices for us.
So, I list the top 4 PlayStation Vue alternatives for you to consider.
You can select some of them to continue enjoying your favorite content. Besides, you can even download those videos for offline viewing.
Come on!
Part 1. Top 4 PlayStation Vue Alternatives
FuboTV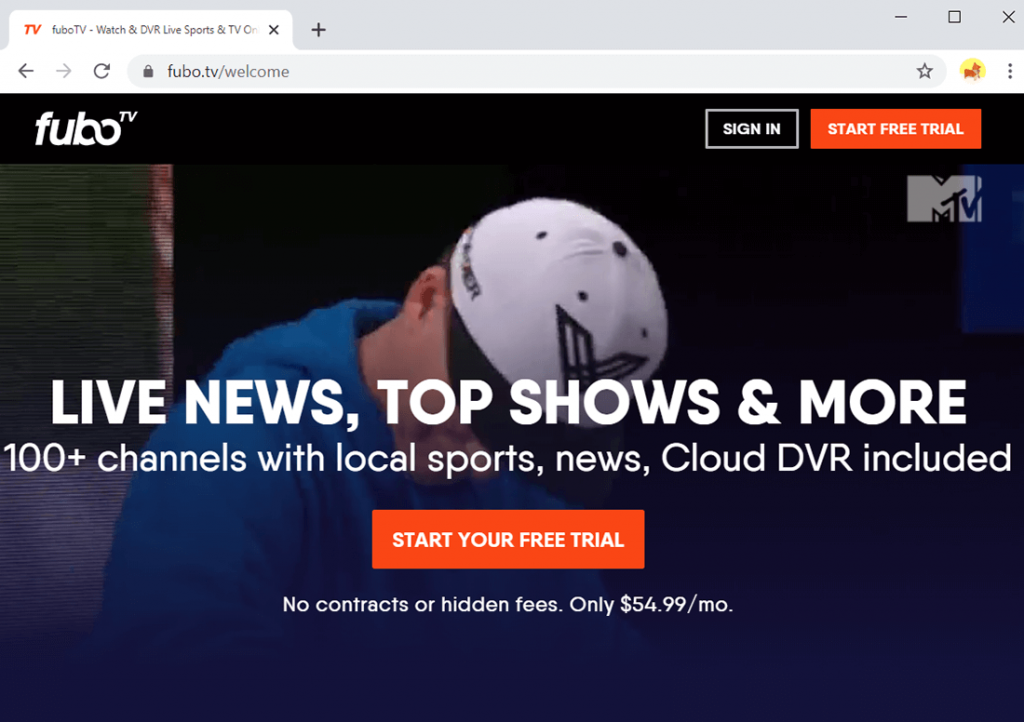 FuboTV, as a live stream sports platform, has not only sports but also plenty of entertainment channels. It has 31 of the 35 top cable channels – five more than PlayStation Vue. Basically, Fubo TV offers more channels compared to its competitors. Besides, you can watch live sports in 4K quality, which is very enjoyable for a sports lover.
It costs $54.99 per month for its standard plan. Luckily, you can have a 7-days free trial.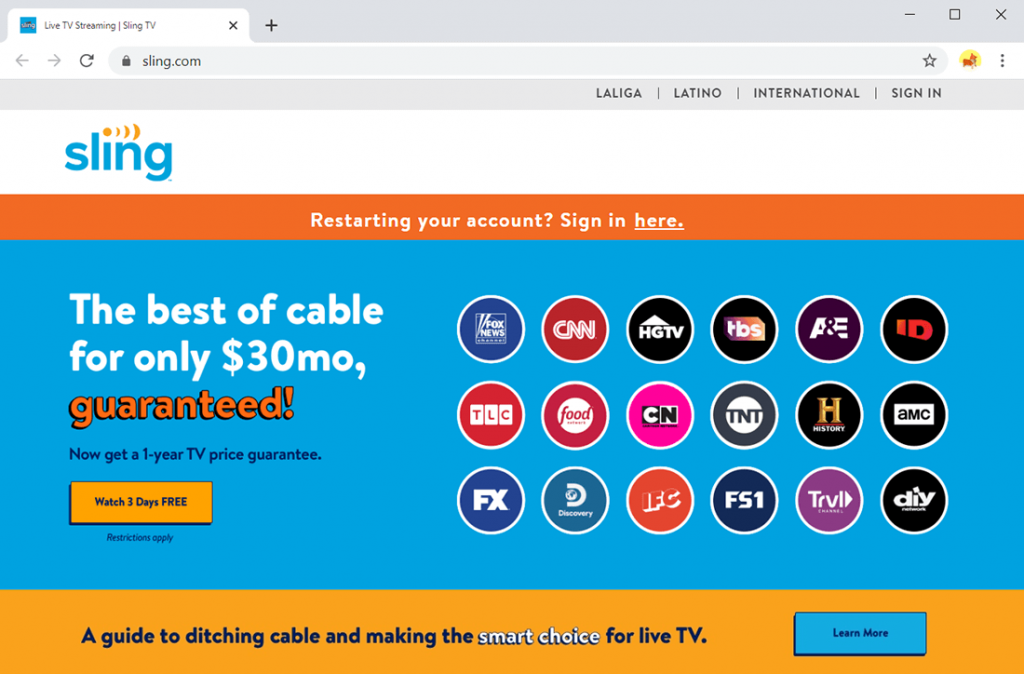 Sling TV has three price lineups. Sling Orange costs $30 a month, which offers about 30 channels, such as AMC, CNN, ESPN, Food. Sling Blue includes about 50 channels, such as USA, FX, El Rey, Viceland. It just needs $30 a month like Orange, while channels of Sling Blue are not the same as that of Orange. It means if you buy Sling Blue, and you want to watch channel ESPN that included in Orange, but not a part of Blue, you cannot get network ESPN. So, Sling provides you with the third option – Sling Orange + Blue, which is $45 a month, and you can enjoy all channels of Orange and Blue.
Sling TV supports smartphones, computers, tablets, and you can even stream Sling TV on the TV set. You have a 7-day free trial on Sling TV, so you can figure out if Sling TV works for you.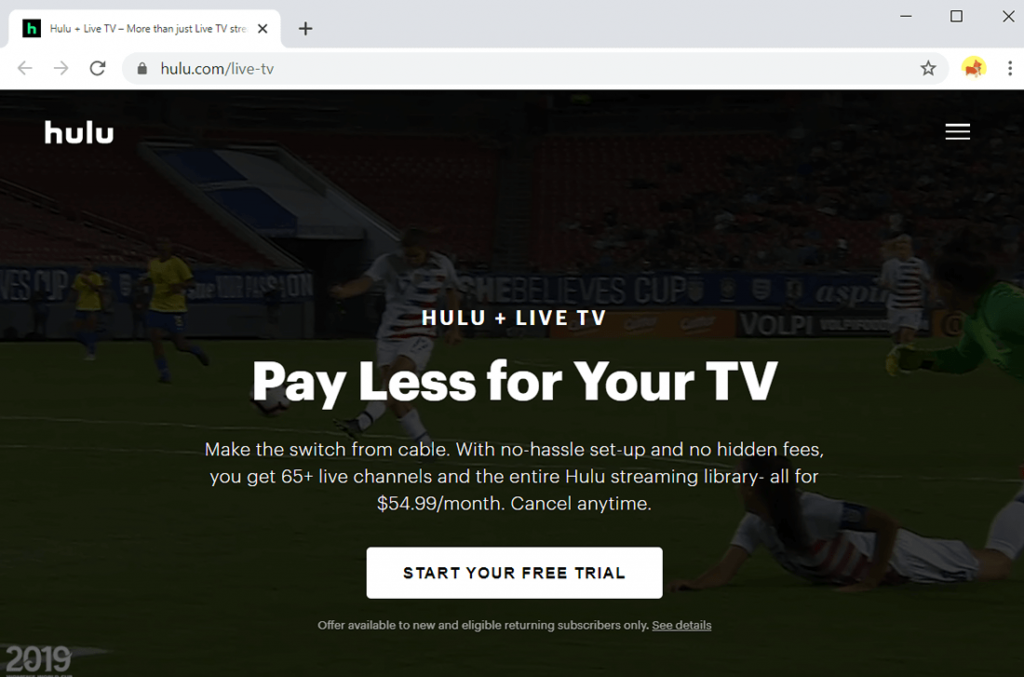 Hulu + Live TV offers channels such as ABC, ESPN, FX, and Fox Sports 1 and 2. It must be one of your best choices as an alternative to cable access on a major network. Hulu has quite a collection of movies and shows, and Hulu + Live TV can access to Hulu whole content library. General speaking, Hulu + Live TV offers over 65 channels live and entire Hulu streaming library for $54.99 a month.
Hulu + Live TV is available on a broad range of streaming devices, such as Android and iOS devices, Apple TV, Google's Chromecast devices, Mac, and so on.
Similarly, Hulu + Live TV also offers a one-week free trial for you.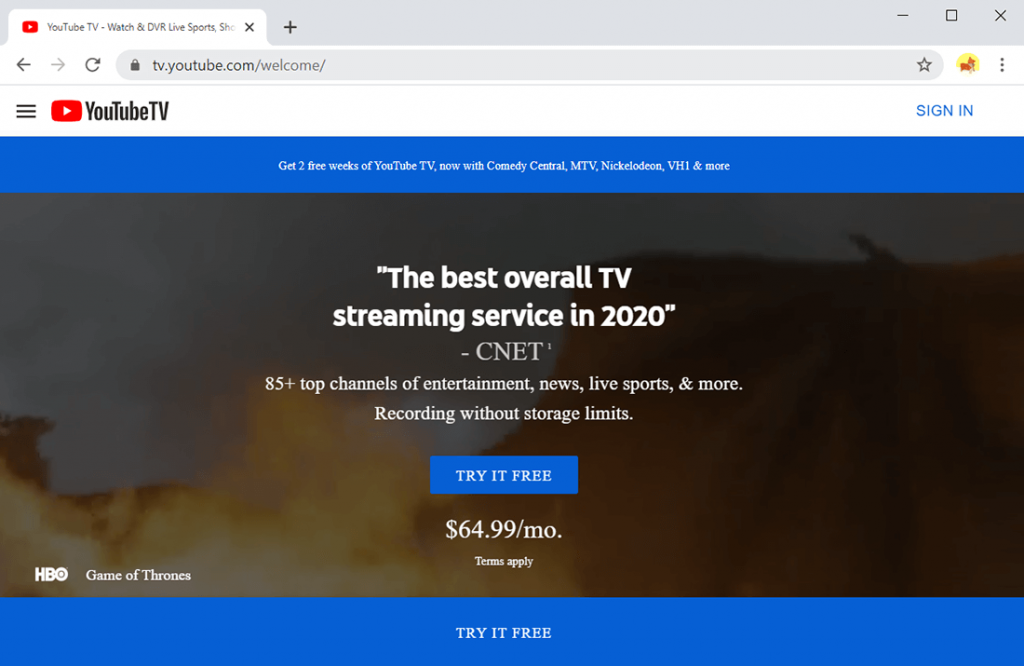 YouTube TV can be another choice of PlayStation Vue alternatives. It offers over 85 channels of entertainment, news, live sports, and so on.
YouTube TV supports a lot of streaming devices like phone, tablet or computer, Google Chromecast, Roku, Apple TV, Amazon Fire TV, Android TV, and so on.
It is worth mentioning that YouTube TV has just gone up to $64.99 a month. It is not a cheaper PlayStation Vue alternative compared to other alternatives to PlayStation.
YouTube TV is offering you a 14-days free trial as well, so you can have two weeks to decide if you need to list this expense in your monthly budget.
Part 2. How to Download Videos from PlayStation Vue Alternatives?
I have listed the top 4 PlayStation Vue alternatives above. You do not need to worry about the closure of the PlayStation Vue now. But, do you upset that the unstable internet disturbs your exciting moments, especially when the live video is going to reach its most important or exciting part?
I can handle it for you. AnyVid is a reliable video downloader that allows you to download any videos from the internet. You cannot imagine how easy it is to use!
Let me tell you how to download your videos within 2 steps.
AnyVid
Download any video from 1,000+ websites
for Windows 10/8/7
for Mac OS X 14+
for Android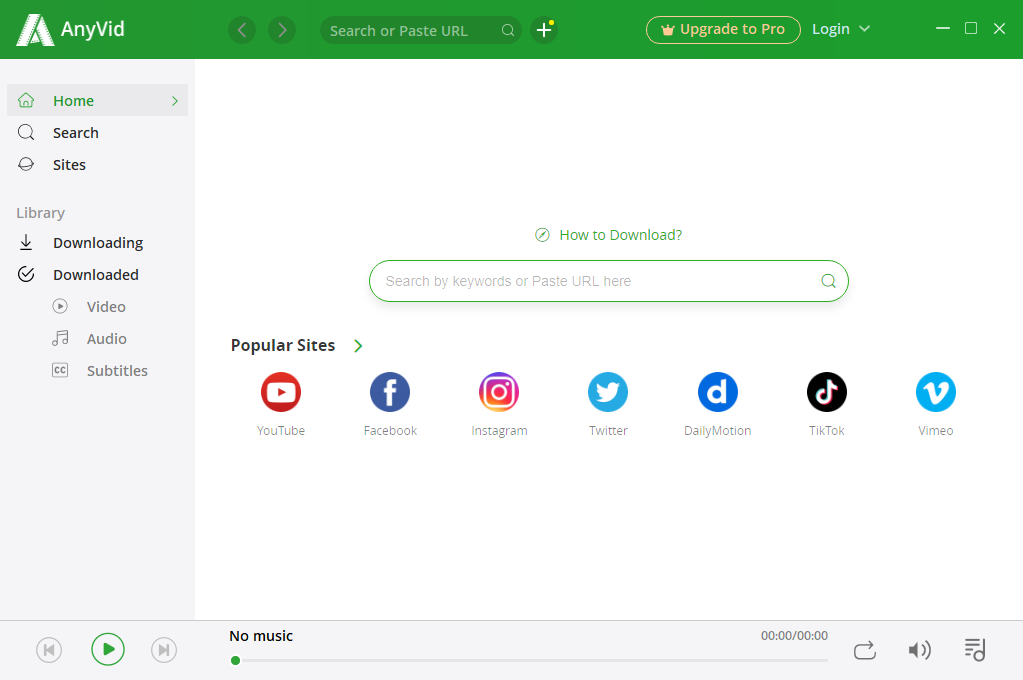 Type the keywords of video into the search bar.
After the results show up, click "More" to choose qualities. Click the green Download button, and your video starts downloading.
Conclusion
This guide compares the top 4 PlayStation Vue alternatives in 2020. I hope you can still enjoy videos even though the PlayStation is dead. It is hard to define which is the best alternatives to PlayStation Vue because of horses for courses.
So, which one do you think is a better alternative to PlayStation Vue?
Besides downloading online videos with AnyVid is a good way to improve your experience of watching TV.
Give it a shot!
You May Also Be Interested in These Topics