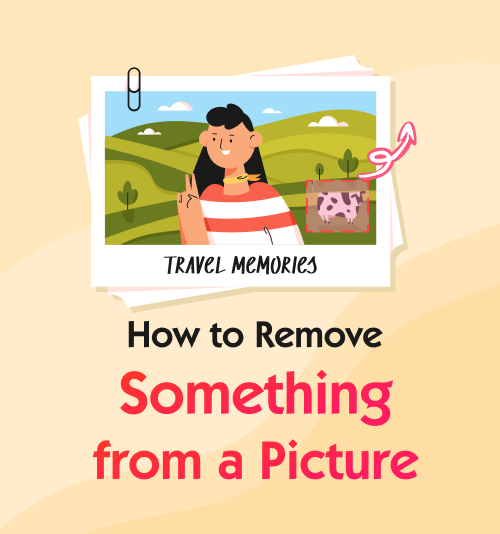 We all know the struggle of getting a good pic for Instagram, which is why we also know how frustrating it could be if there is some random object in your picture.
Let's say you have the perfect picture, your outfit is fantastic, and you look flawless. There is only one problem. In the background, you have your friend photo bombing your work of art. So what do you do now? Surly, you go on the hunt for the perfect app to remove objects from your photos.
This feature will show you how to remove something from a picture and which apps to use for all your photo editing needs. So if you are looking for step-by-step instructions, look no further because here you will have it all.
Let's get started.
Part 1. Best Apps to Remove Objects from Pictures
Since so many applications insist on being the best option to remove objects from pictures, we decided to help you decide on the best ones. Below are our top 3 apps to remove things from pictures and how-to steps to help you get started.
Remove Unwanted Object for Android
The first option for photo object removal is "Remove Unwanted Object." This application is easy to use and available on the Google Play Store for your device. We love that this application allows you to erase objects and people from photos. Besides that, this object removal app is also great for removing unwanted texts from various images.
How to remove an object from a picture? Here comes the step.
Snapseed for Android & iPhone
Snapseed is a rather popular application with over 100 million downloads. In addition, Snapseed is part of the Google developer family, which means you can expect a high-quality application that does what you want and more. On top of that, Snapseed is also available on iOS App Store. And it gains a 3.6-star based on 8.1K ratings. In a word, Snapseed is one of the best watermark removal apps.
Then how to erase something from a picture via Snapseed. Please read on.
Fotogenic for Android & iPhone
Other than helping you remove objects from pictures, Fotogenic offers a wide range of photo editing extras. As a result, this application is excellent for people who need to edit multiple photos and have decent results afterward.
Follow the detailed steps to learn how to edit things out of pictures on a mobile phone.
Part 2. How to Edit Something out of Pictures Online (3 Quickest Ways)
I know what you are thinking. Why download an application for just a straightforward edit? It may seem like too much work, and we get that, which is why the following three options are online photo watermark removal tools to help you achieve the perfect result.
When using an online tool, you simply upload your picture, edit it, and save it. We love that technology has given us easy access to some fantastic tools. So, let's find out how to remove objects from photos online.
Cleanup Pictures – Remove Unwanted Objects
First on the list of our quick editing tips is Cleanup Pictures. This site offers a few simple tools to help you "clean up" your pictures. It allows you to easily remove unwanted things like power lines, people, or unwanted objects from all your images.
Then how to remove unwanted objects from photos for free? Let's explore it.
Imgkits – Remove Blemishes from Pictures
This next application is fantastic at removing things like blemishes or impurities in your skin. The internet is harsh, so it is normal for many of us to want to get rid of pimples and such. Of course, this online tool also lets you remove objects in a photo without hassle.
To edit something out of a picture online, please follow the guide.
PhotoRoom – Remove Items from Pictures
PhotoRoom is yet another free app to remove unwanted objects from a photo. This site allows you to add a picture and remove items by dragging your mouse pointer over the obscurities. Almost immediately, you can remove things from photos and still have a quality image.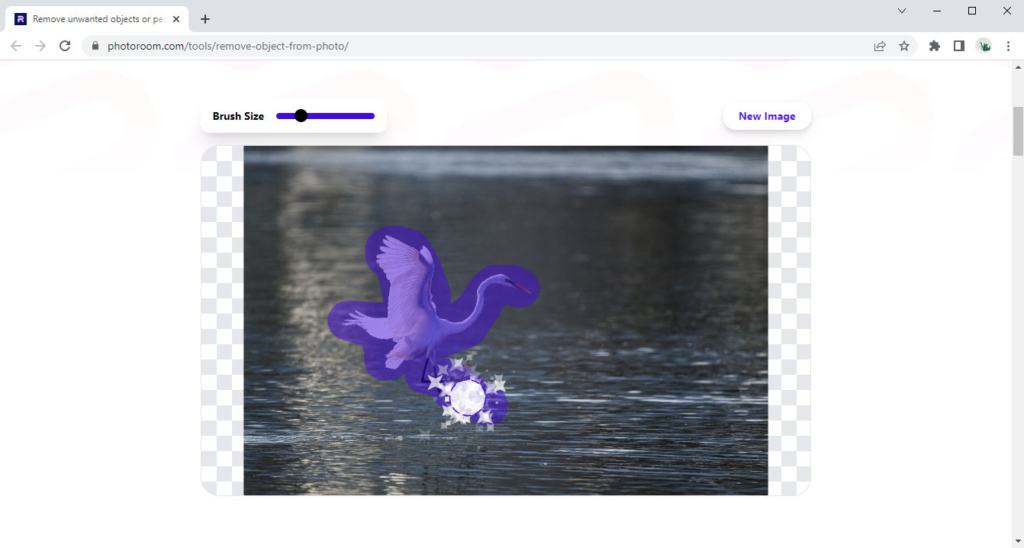 Final Thoughts
In today's world, we have an unlimited amount of apps that offer to help you remove objects from pictures, but not all give you quality images at the end. Therefore, it is important to use decent applications when removing or altering the appearance of a photograph.
These options with steps on how to remove something from a picture mentioned above will help you enjoy object-free images with high-quality photos.
Until next time.
AnyErase
Remove watermark from videos and pictures magically
for Windows 10/8/7
for Mac OS X 14+
for Android
FAQ
What is the best object remover app?
Snapseed and Remove Unwanted Objects are some of the best applications when removing random things from pictures. Snapseed is an application developed by Google, and it has a high rating on the Play Store. Remove Unwanted Objects has over 10 million downloads and 4.3 stars on the Play Store.
How do I remove unwanted objects from my photos for free?
You can use an online object remover for your photo needs. Cleanup pictures is a fantastic option with a simple interface to help you achieve your goal in seconds, and it is 100% free.
You May Also Be Interested in These Topics