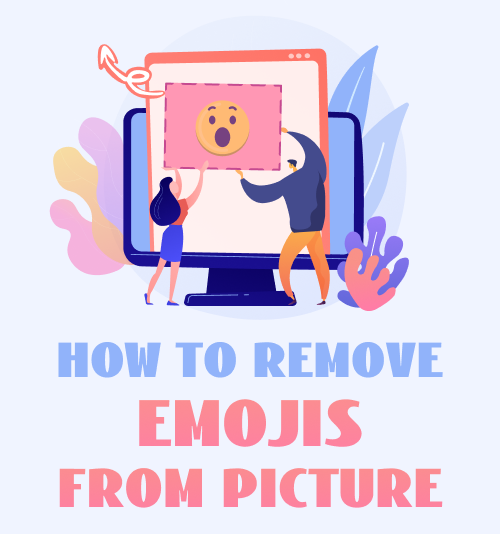 Emojis are employed to convey people's emotions and enhance social networking communication. People often find it indispensable to share their social pictures along with emojis that make pictures funnier and conceal sensitive parts.
However, we may face many tricky situations, such as we may delete the original photo accidentally; You want to store an attractive picture uncovered with emojis. Removing emojis from pictures is the key.
Fortunately, you come across the article from which you can learn how to remove emojis from pictures within a few minutes.
In this article, we will share with you some best emojis removers based online and mobile, and explain them step by step, so you just need to follow us and keep reading. Trust me, and you certainly will be harvested a lot.
Part 1: The Most Efficient Way to Remove Emojis from Pictures
The most efficient emoji remover is AnyErase. Since its launch, AnyErase has been both widely reviewed and highly praised, and has been downloaded millions of times by far. AnyErase is a tool that is easily accessible and can automatically get rid of emojis or any object from pictures without any negative effects. The only things you must have are a computer and an internet connection. Now, I will show you how to get rid of emojis with AnyErase. Before we start, please install AnyErase on your PC.
AnyErase
Remove watermark from videos and pictures magically
Open AnyErase, open it and click the "+Add file" button to import your picture.
Hit the "Tool" on the right side to create a selection of the emojis added to your picture. In this process, you are allowed to adjust the size and shape of your selection freely according to different emojis and objects.
We provide you with three modes, "AI," "Smooth filling," "Color Filling," and "Edge Filling." So you are free to choose a remove mode based on what removing effect you want. Then click the "Start," and it will automatically process your picture at once. You just need to wait a few seconds for the amazing result.
Features:
1. Support various picture formats and remove emojis on video.
2. Guarantee the pixel of your original picture.
3. Contains plenty of image editing tools that enable your pictures to be perfect.
4. A time-saver and smart tool that you do not need to explicitly select your emojis thanks to its intelligent recognition.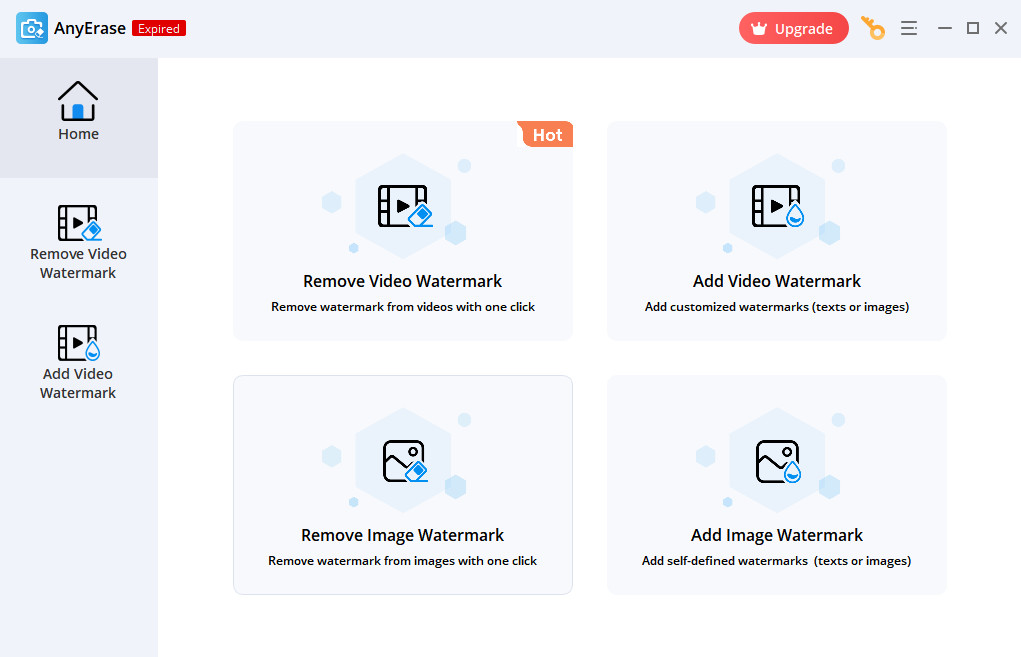 Part 2 : How to Remove Emojis from Pictures Online
Whether you are having trouble eliminating emojis from pictures without downloading or installing any software? If your answer is "yes," I am willing to recommend you 2 photo watermark remover online tools. They are all well-recognized and proved to be good options for removing emojis.
Inpaint
The first online watermark remover I'd love to introduce is Inpaint.
Inpaint is one of the most convenient photo editors that has a very straightforward interface. It features diverse photo editing tools. Therefore, with the help of Inpaint, you can remove undesirable objects from a picture like emojis.
How to remove emoji from picture online? Here are the detailed steps for you.
Open the theinpaint website.
Click on the uploaded button to add the picture from which you want to remove the emojis.
Select the "Marker Tool" and highlight the emojis in the photo.
Start brushing on the emoji, and you also can add color outside the object that will be automatically detected. At last, press "Erase" button on the top.
Features
1. Process quickly.
2. No need to sign up or log in.
3. Support JPG, PNG, and WebP formats.
Pixlr
The second online emojis remover is Pixlr.
Pixlr is a wildly available online tool that allows you to remove emojis. What's more, it also provides various features to modify your photos, you must benefit a lot from Pixlr. These steps that you can follow to remove an emoji using Pixlr are as follows.
Go to the Pixlr website.
Hit the Open Image to add your photo.
Select tool "Heal/Repair", and go to the "spot" option.
Click on the emoji multiple times to remove it and get replaced with the background. You can adjust the brush size.
Features
1. Featured with an exceptional effect.
2. Export the picture in original quality.
3. Pixlr remove emojis guide.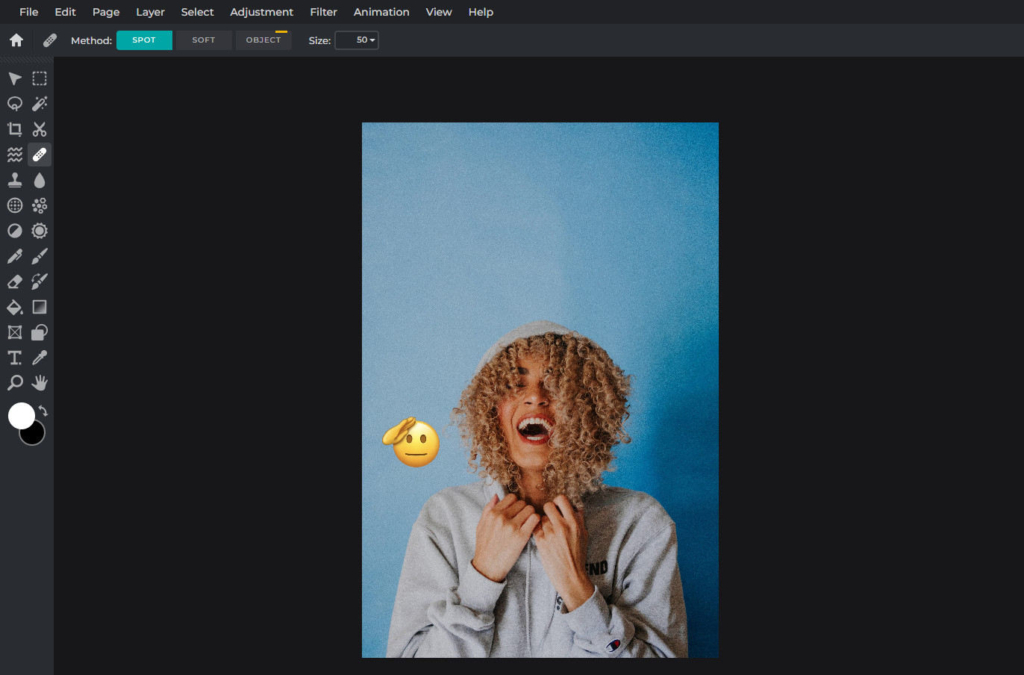 Part 3: How to Remove Emoji from Pictures on Mobile
For most people, they don't bring their computers everywhere. How to remove emojis from photos on your smartphone that is disturbing you. Well, don't worry, we will discuss 2 phone apps that you can also use to remove emojis from Snapseed screenshots or other pictures on iOS and Android. Let us get straight into it.
Snapseed
Snapseed is one of the best mobile apps to remove stickers from pictures on both Android and iOS.
It has powerful removal and editing tools to beautify your photo quickly and easily. Without doubt, if you want to process your photos on mobile, Snapseed is highly recommended.
How to remove emojis from photos using Snapseed? Please keep reading.
Download the app on your App Store or Google Play. Open the app and hit the plus sign icon to add the photo that you will use.
Select "Tools" and click the healing icon.
Highlight the emoji that you want to remove and it will automatically be erased.
Finally, click on the check mark and export your photo to your mobile phone.
Features
1. Plenty of professional photo editing tools.
2. Refine picture after the emoji removal.
3. Save time and convenient.
AirBrush
AirBrush is another ideal app that you can use to remove emojis from photos on iPhone and Android.
It boasts an advanced erase feature to highlight and remove the emoji and any undesirable object. In just seconds, you can remove emojis from photos. In addition, it enables you to edit your photos further, for example, ReTouch, MarkUp, Filters, and so on!
Can't you wait to learn how to remove emojis using AirBrush? Don't hesitate to try it out.
Install and open the app.
Go to the Tools menu and choose "Eraser" to highlight the emoji you need to remove.
Tap "Delete" button and wait a few seconds.
Lastly, tap "Save" to download the photo.
Features
1. Friendly for a green hand.
2. Easy to use and be trusted by users.
Conclusion
The article has gone through each method in detail for you to learn how to remove emojis from pictures. You are free to use all of the tools mentioned above. You can choose one and follow the basic steps to remove emojis from pictures.
Nevertheless, among all the listed methods, AnyErase is the most professional and convenient because of the function of intelligent recognition and the combination of multiple photo editing tools. In addition, it is so easy to operate that a green hand can pick it up with the tutorial. Try it out!
AnyErase
Remove watermark from videos and pictures magically
We hope you have found our article regarding removing emojis from pictures helpful.
FAQs about Emoji Remover
Can I remove emojis from Facebook/Twitter/Instagram pictures?
Yes. You can easily remove emojis from Facebook/Twitter /Instagram pictures. You only need to download the specific picture and use one of the above-mentioned techniques that suits you.
How long does it take to remove emoji from a photo?
Generally speaking, the removal only takes a few seconds on AnyErase. If you are not satisfied with the effect, you can repeat the removal several times, and the emoji can be removed completely. I am sure you will get a perfect picture.
How do you remove emojis from videos?
You can effortlessly remove any objects from videos using AnyErase. AnyErase contains a user-friendly operative interface. To start with, upload your video, go to the "tool" in the upper right and create some selection on emojis that you desire to get rid of. You also directly click the video to create more selections. Lastly, tap the "start" and wait for the processing. You will be astonished by the result.
You May Also Be Interested in These Topics