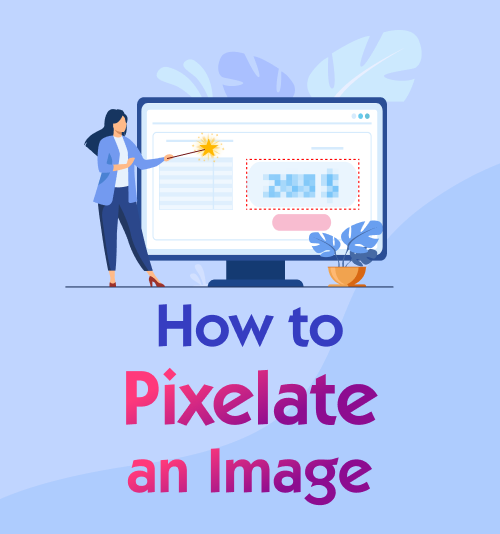 When it comes to pixelated image, you might picture an image made up by numerous grids and many complicated steps of pixelating image. People usually pixelate image to obscure their personal information or any objects they don't want for the sake of privacy. What's more, people sometimes want to conceal someone's face in a group shot by pixelating image.
However, how to pixelate image is a headache for most people.
So in this article, we offer you a wide range of user-friendly tools and step-by-step guides concerning how to blur a picture. No matter you are a business owner, online professional, content creator or amateur, you will get the hang of creating a pixel effect on your image with the article.
Part 1: How to Pixelate Image with Online Tools
It is well-known that the internet spreads information at an amazingly swift speed. You intend to share an image or a photo while it may reveal your privacy, so you may need to pixelate part of an image for the purpose of protecting your privacy. Are you in a state of helplessness?
Don't worry, there are lots of websites that you can use to pixelate photos online. They are all bestowed with advanced features of image editor, especially doing an excellent job in pixelating image.
Let's start, I will introduce 2 online methods that are your prior options for pixelating image.
Fotor
The first online image pixelator is Fotor which applies AI technology to pixelate your image in one click. You can slightly pixelate part of a photo with the pencil, even in inconspicuous places. Of course, it is also easy to get rid of the pixelation with the eraser.
Additionally, Fotor is more than an image pixelator. It also offers several functions of editing photos, such as Beatify, Crop, Add text and so on. Hence, People boast that Fotor is an image editing all-rounder.
Can't wait to learn how to pixelate image with Fotor? Next I will show you the guides step by step.
Open the Fotor website, and tap the "Open Image" button to import the image you wish to pixelate on the webpage.
Go to Adjust > Advanced Tools, and click the "Mosaic" button. You also can use eraser and mosaic pencil to remove the pixelated area.
Save the pixelated image in PNG, JPG or PDF format.
Key features:
1. Feature-packed tool
2. Freely change the quality of the image to be saved
3. Create high-quality result
PEKO-STEP
The second online image pixelator is PEKO-STEP. It allows you to edit images effortlessly on computer without installing anything. This tool gives you a free access to apply a pixel effect to a part or the whole image and freely adjust your wanted pixel size with simple steps.
Furthermore, PEKO-STEP also excels at processing image. It combines a great variety of features that are sufficient for suiting your need of editing image. PEKO-STEP also possesses an adorable and clean interface in a cute style.
Here comes the simple step on how to pixelate image.
Open the PEKO-STEP website, and tap "Open Image File" in the main menu or drag the image directly onto the canvas.
Click the "Mosaic" icon in the left tools tab. If you need to pixelate the whole image, just directly click the "apply" button. But if you need to pixelate a part of image or an object on the image, you can select the area to be pixelated on your image.
Adjust the pixel size. On the processing area, there are Rectangle/Ellipse, and Inside selection area/Outside selection area options for you to choose based on your needs. When you set the pixelated area, please confirm it by hitting the Apply button.
Click the "File" button to save your image.
Key features:
1. Sleek UI
2. No need to log in or sign up
3. Flexible selection area offered
Part 2. How to Pixelate Image on Your Phone
In the era of internet, we are in the ocean of applications. It is no wonder people feel it exceedingly hard to choose a suitable app to get our image edited, much less to pixelate photos.
Moreover, sharing your photos on social media has become a hot trend with the assistance of the camera app built into every iPhone and Android phone. There's no longer a need to bring a computer and a camera.
Therefore, wonder what app is the most favorable for pixelating image on phone?
Well, to aid you, I have selected 2 apps for smartphone and presented detailed tutorials to assist you on how to pixelate image on iOS or Android. Please keep reading.
Pixlr
The first adorable image editing app is Pixlr. Pixlr packs with an assortment of fantastic photo editing tools for free. Besides, it possesses an elegant interface.
At the same time, its sharing features give you access to post your favorite creations on social media in seconds. All the features offering high-quality results are both employed on iPhone and Android. There is no doubt that Pixlr is absolutely what you need.
Are you anxious to use it? The below steps on pixelating image are prepared for you!
Download Pixlr on your phone. Then open it and hit the "photos" button to upload your image.
Choose the "brushes" icon at the bottom and tap the "pixelate" button.
Brush the area to add the pixel effect. You can change your brush size for your convenience and click the "eraser" icon to erase the area pixelated wrongly.
Click the "Done" button, so that you can save the image or share it to your social media.
Key features:
1. Process quickly
2. Featured with an exceptional effect
Pixelator
The second well-received image pixelating app is Pixelator. As its name is shown, Pixelator is designed exclusively for pixelating images on iOS and Android. Recently, Pixelator has gained popularity among many photographers and editors.
Besides, it comes with 2 available pixelate patterns. Different blur size options allow you to decide the pixelating effect you're going to apply to the image.
If you are a beginner in pixelating image, Pixelator is a boon for you.
Go through the following steps to learn how to pixelate image in Pixelator.
Download the app Pixelator. Then launch it and upload your image to be pixelated.
Tap the "Mosaic" icon in the shape of a square or roundness to add the pixel effect.
Click the "three dots" icon to save your image.
Key features:
1. Beginners-friendly
2. Has no ads
3. Upgrade to unlock more premium features
Part 3: Trusted Way to Censor Image on PC
Are you struggling to find an easy-to-use and trusted tool for censoring image? Well, your top choice is AnyErase. It is an image editor boasting a bunch of image editing features. Here you can blur or erase any unwanted objects on the image. AnyErase is so user-friendly that you don't need to be equipped with any expertise or resort to experts.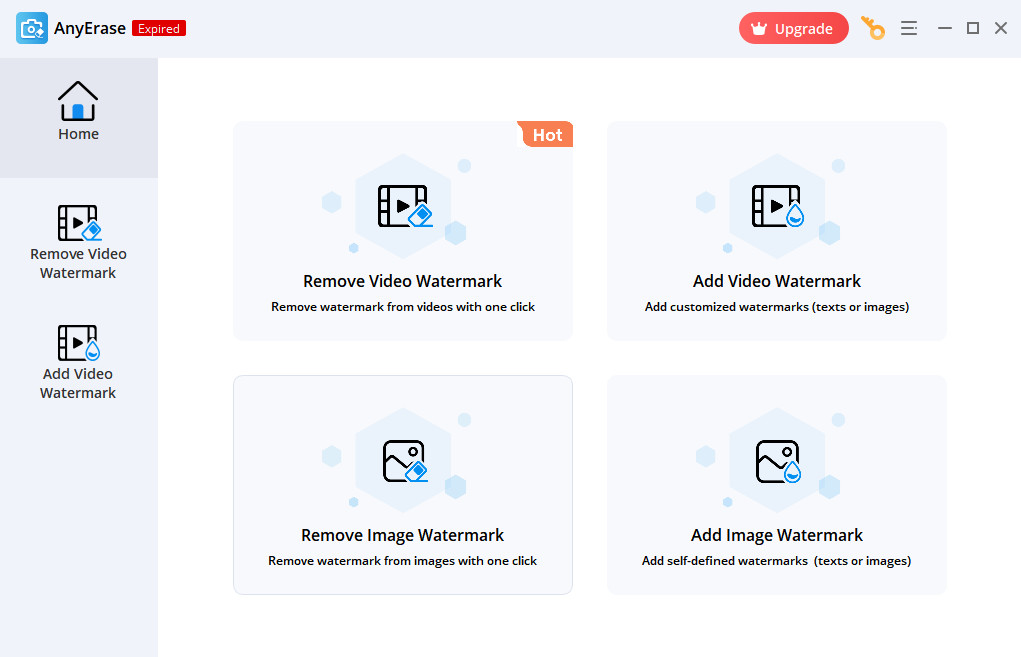 AnyErase is destined to meet your needs of censoring image with the jaw-dropping process effect. Eager to apply AnyErase to censor your image? I will provide you with steps on how to censor image. Before elaborating, please install AnyErase on your PC.
AnyErase
Remove watermark from videos and pictures magically
Import your image on AnyErase.
Tap the "tool" button, and choose the "mosaic" icon.
Create selections on the area to be censored.
Save the censored image.
Key features
1. Plenty of professional photo editing tools
2. Refine picture after pixelation
3. Save time and convenient
Conclusion
Now, do you regard pixelating image as a difficult task? The above tutorials are beneficial for you to master how to pixelate an image easily. The listed websites and apps are your best options for editing images and photos.
However, if you want to obtain the most stunning result, don't forget to turn to AnyErase for help. Hope the article resolves your problems.
AnyErase
Remove watermark from videos and pictures magically
FAQ
How to pixelate image for free online?
If you want to pixelate image for free online, the above-mentioned website Fotor, and PEKO-STEP all can help you out.
How to pixelate image in Photoshop?
When you have no idea how to choose an appropriate online image processing tool, Photoshop is always the prior choice. No matter you want to pixelate or beautify your image, Photoshop can perfectly make it. Firstly, upload your image in Photoshop. Then choose Filter in the menu bar and go to Pixelate. You also can adjust the pixel size. Finally, save the pixelated image on your computer.
You May Also Be Interested in These Topics