anyvid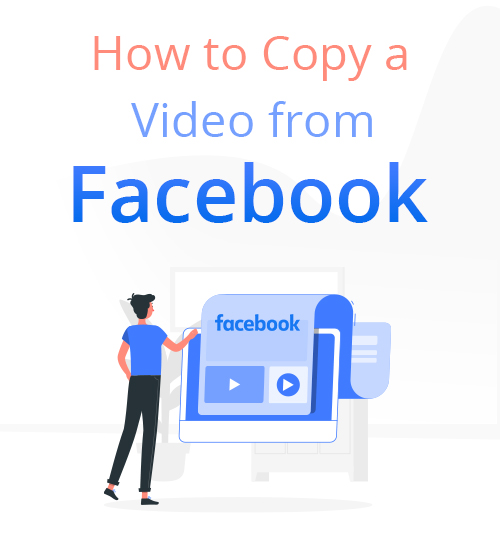 These days witnesses an increase in the query about how to copy a video from Facebook. There are various solutions to save Facebook videos locally.
Then, why people still send us the query? After the investigation, we found that some Facebook video downloaders are out of service. Still, others fail to provide stable service now and then, let alone the video downloaders full of irritating promotion information.
Under such a situation, I test out more than 10 Facebook video downloader apps and have come out with the best free ways to copy a video from Facebook on Windows, Mac, Android, and iPhone.
Let's take a glance right now!
Part 1. How to Copy Video from Facebook to PC
If you want to know how to copy a video from Facebook, I recommend downloading FB videos with AnyVid video downloader.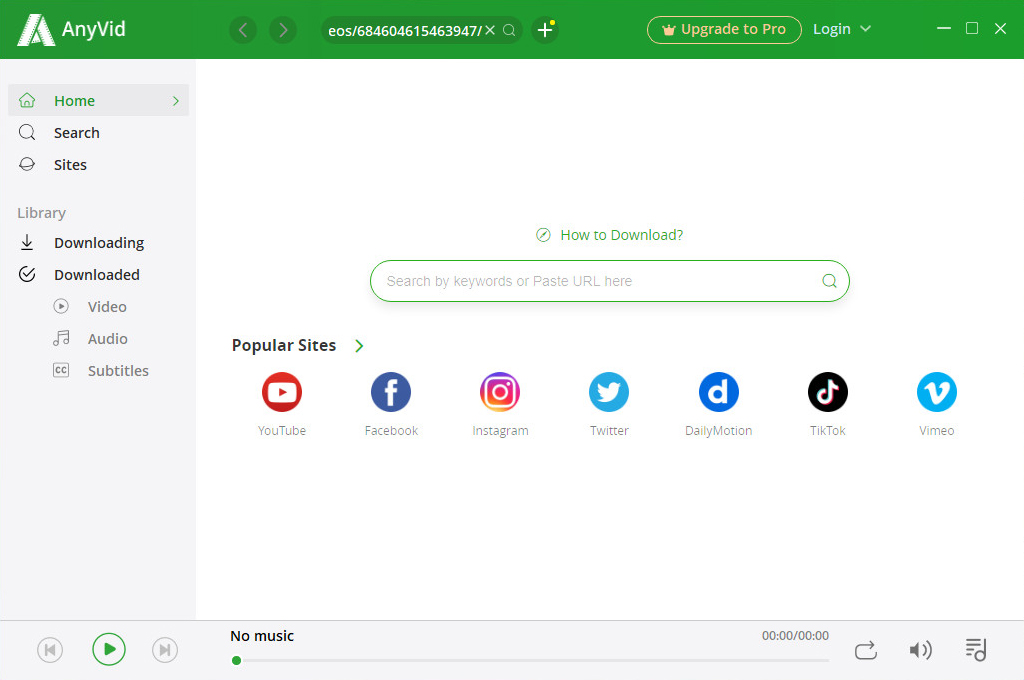 AnyVid is powerful in downloading and converting Facebook videos. Either you want to copy videos in MP3 or MP4 format, AnyVid would do you a favor. Besides, you can save files in diverse qualities based on the choice of your devices. Videos with 360p are good enough for Android, while 480p for Disc quality, and 720p for big screens.
Except for that, you can copy videos from numerous video sites such as YouTube, Twitter, TikTok, and a whole lot more. Thanks to the multi-thread engine, the download speed increases by 300%.
On top of that, this app is safe and clean. Neither viruses nor annoying ads will interrupt the downloading process.
Now let's learn how to copy a Facebook video to a computer now!
Make sure you have installed AnyVid onto your Windows or Mac.
AnyVid
Download any video from 1,000+ websites
Find the FB video you want to copy. Then click the video twice to enlarge it. On the enlarged page, Copy the video link.
Head to AnyVid and paste the link into the search field. Click the search icon to detect video. Once the result appears, identify the desired video format, and start downloading.
Now you have the selected FB video Downloaded.
The download process is smoothly and quickly, right?
The download process for Mac is similar as above. Have a try now.
Part 2. How to Download Facebook Videos to Android
If you prefer to go through Facebook on your Android phone, the AnyVid app could help you grab videos from Facebook as well.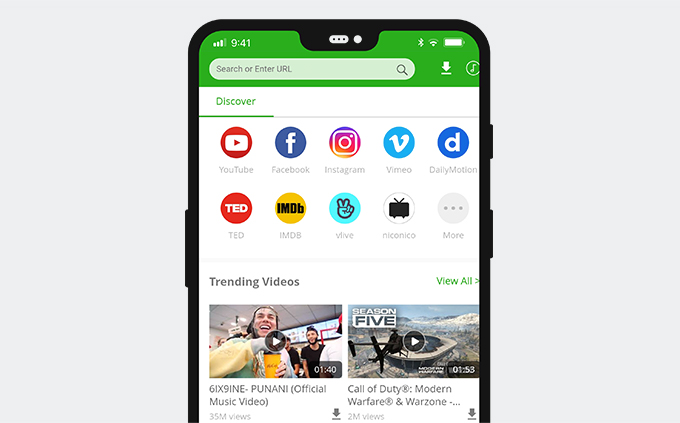 Although the Android version is small in size , AnyVid still outperforms all other video downloaders. It supports video downloading from most popular video-sharing sites such as Facebook, YouTube, Twitter, etc. That is essential for phones with limited storage space.
Aside from that, you can convert FB video to MP3 or MP4 with various quality. Usually, MP3 in 128k or MP4 in 360p is good enough for a smartphone.
Now I will show you how to copy and save videos from the Facebook app to your phone.
Of course, please install the AnyVid app onto your Android phone.
AnyVid
Download any video from 1,000+ websites
Go through your Facebook and find out the video you want to copy. Tap the Share button and hit the Copy Link option.
Switch to AnyVid and paste the copied link into the search bar on the top. Hit the search icon to search for the FB video first. Once the result shows up, you can choose the video quality and start downloading.
After the FB video or audio is downloaded, you can play it on AnyVid as well.
Congratulation!
Part 2. How to Save Facebook Videos on iPhone
Due to security concerns, most methods to save videos onto iPhone are prohibited. Fortunately,
we can resort to a file manager called Documents by Readdle to bypass the iPhone restrictions and save FB videos online with AmoyShare Facebook Video Downloader.
Why AmoyShare?
After my investigation, I am sure AmoyShare Facebook Video Downloader online outstands from its peers due to its clean and intuitive interface and powerful download and conversion functions.
You may have noticed that some FB video downloaders are full of pesky ads, and others take you to irrelevant pages before the downloading process starts. What's worse, some video FB downloaders only allow you to download FB videos without sound!
AmoyShare FB downloader, however, optimizes its download process and enables you to copy the FB videos in a safe and fast way.
Additionally, if you tend to save FB video to MP3, AmoyShare lets you achieve it with only one click.
Are you eager to know how to copy Facebook videos on your iPhone now?
Install Documents by Readdle from App Store and start now!
Go to Facebook and determine the FB video you want a copy. Then you can choose the Share button and tap the Copy Link icon.
Launch the Document app, and you can find a small explorer icon at the lower right part. Please open it and visit the AmoyShare Facebook Video Downloader site. Then long tap the search section to paste the copied link to search for the FB video.
Once the result shows up, click the Download button to set output. Either audio or video is available.
After the file format is confirmed, a new page pops up. You can click the Done button to download files automatically. Or you can change the file name and storage destination.
Now the FB video has been saved onto your iPhone. You can further move the FB video to your camera rolls if you want.
Bottom Line
How to copy a video from Facebook? Have you got it?
The download process is handy for all walks of life.
If you tend to scroll through Facebook via PC and Android, AnyVid must be a great helper to copy Facebook videos. This clean and safe tool enables you to save videos from more than 1,000+ sites and convert videos in different audio qualities, ranging from 128k, 192k, to 320k, and video qualities from 360p, 480p, 720p to 1080p, and even higher.
As an iPhone user, you can save Facebook videos with AmoyShare Facebook Video Downloader. You don't have to view the tedious ads before starting the video downloading process.
Give it a shot now!