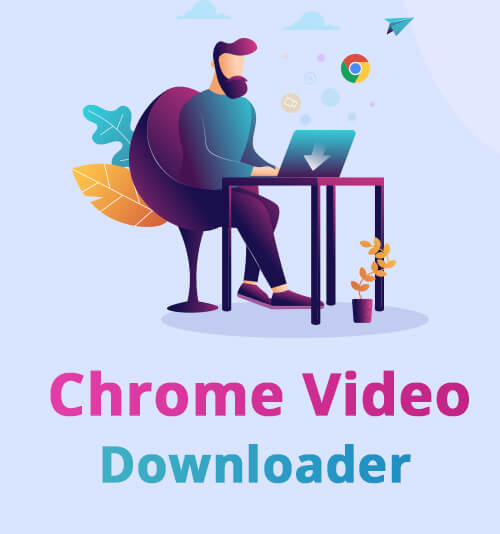 There are various Chrome video downloaders, but what is the best video downloader for Chrome?
Some like downloading videos directly online, while others prefer to use lightweight Chrome extensions.
However, it is a waste of time to try every video downloader Chrome extension and figure out which one is the best.
Here, I am going to give you a list of the top 6 most-frequently-used extensions.
This post will be especially helpful for you if you are looking for a free and safer way to download any video from any website.
Without further ado, let's start right away!
Part 1. Top 5 Video Downloader Chrome Extension
Video Downloader Professional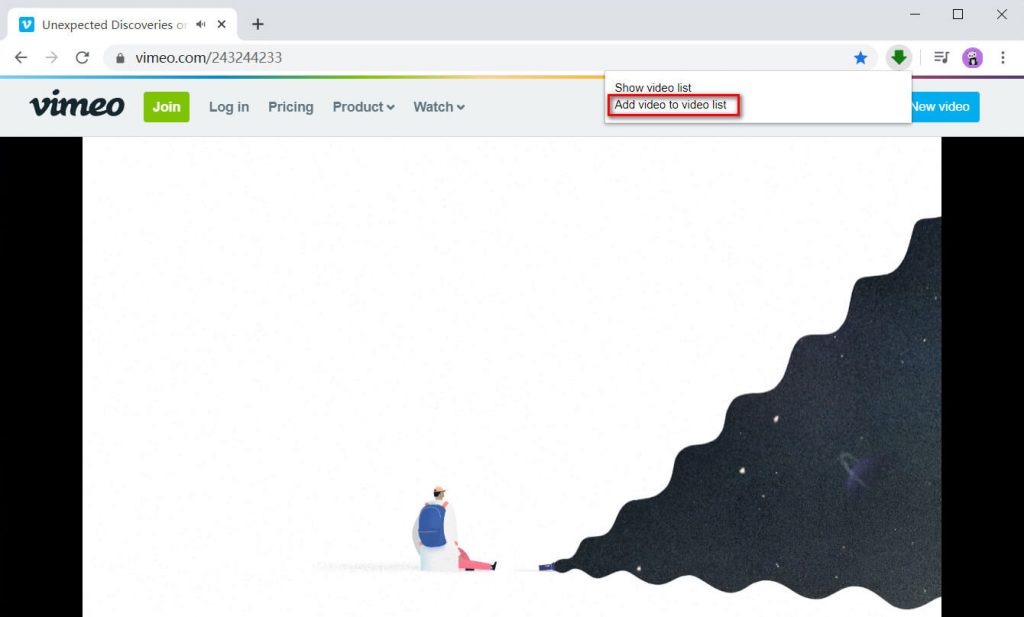 Video Downloader Professional is a very popular Chrome video downloader extension. After adding it to your Chrome, an extension icon will be automatically generated in the toolbar. By clicking this icon, you know very well whether the videos you are playing are available to be downloaded or not.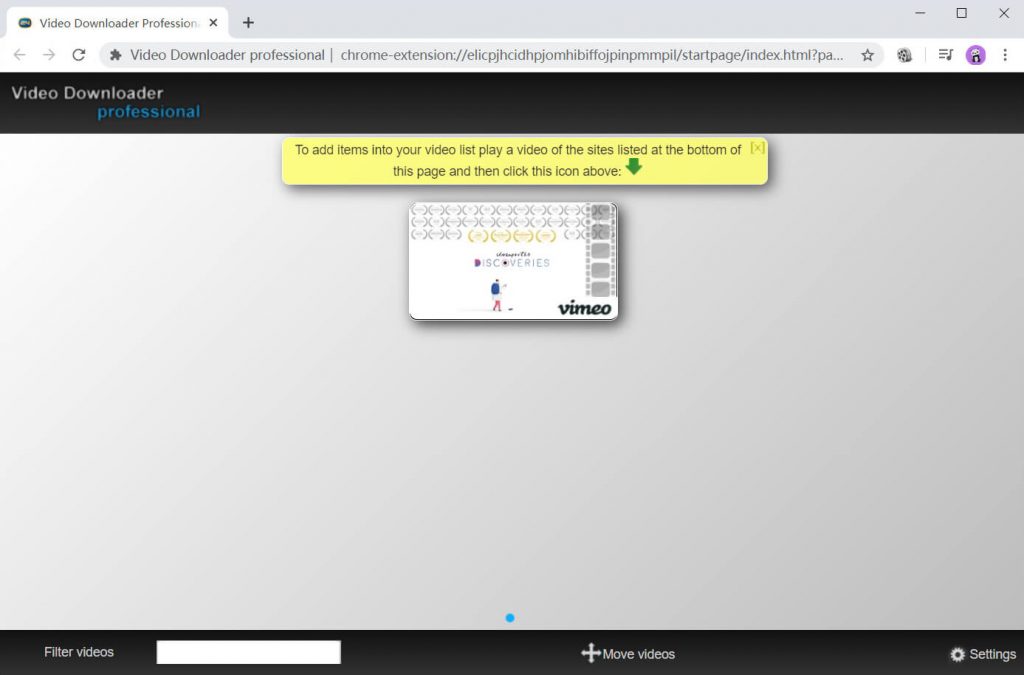 More than that, if you consider it is a waste of time to browse websites one by one, Video Downloader Professional eases your worries. It enables you to search for videos from various embedded video sites, like Vimeo and MixCloud, etc.
vGet extension
Want to find the best way to download embedded videos?
Bingo! vGet extension is ready to capture all of your attention.
vGet extension helps you to download either embedded videos or streaming videos from Facebook, Archive and Vimeo, and more.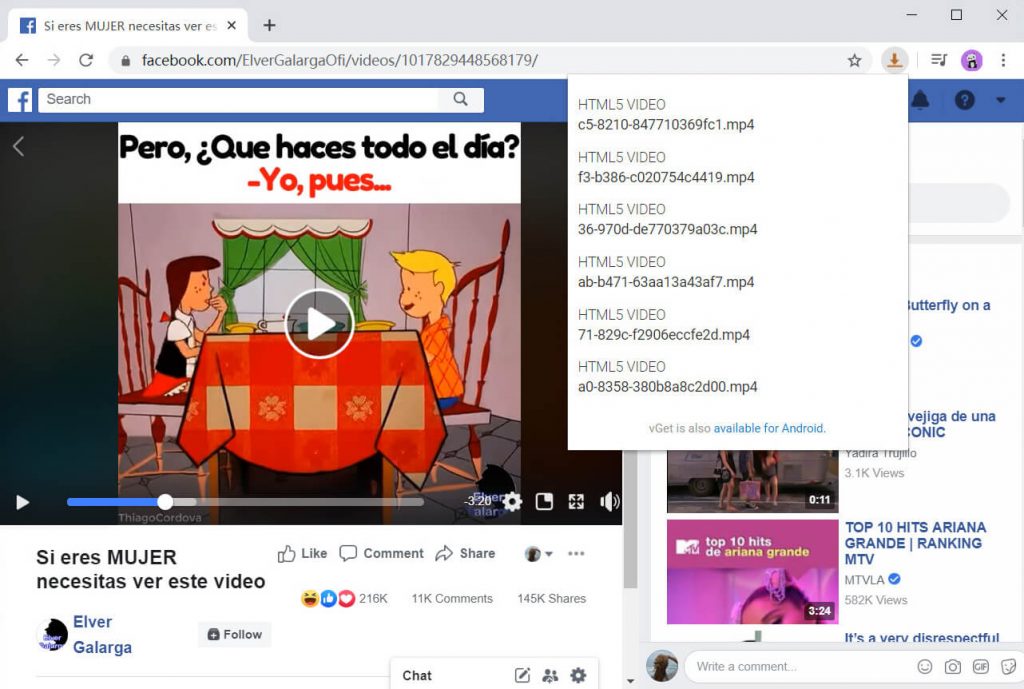 After clicking the extension icon, you should see the video name in the drop-down list. Otherwise, your videos are not available here. You'd better resort to other solutions.
By the way, if you like, you can also share videos via vGet extension to a DLNA enabled Smart TV.
Stream Video Downloader
Stream Video Downloader is workable to download video files from many popular online sites, like Facebook, MixCloud, Vimeo and more.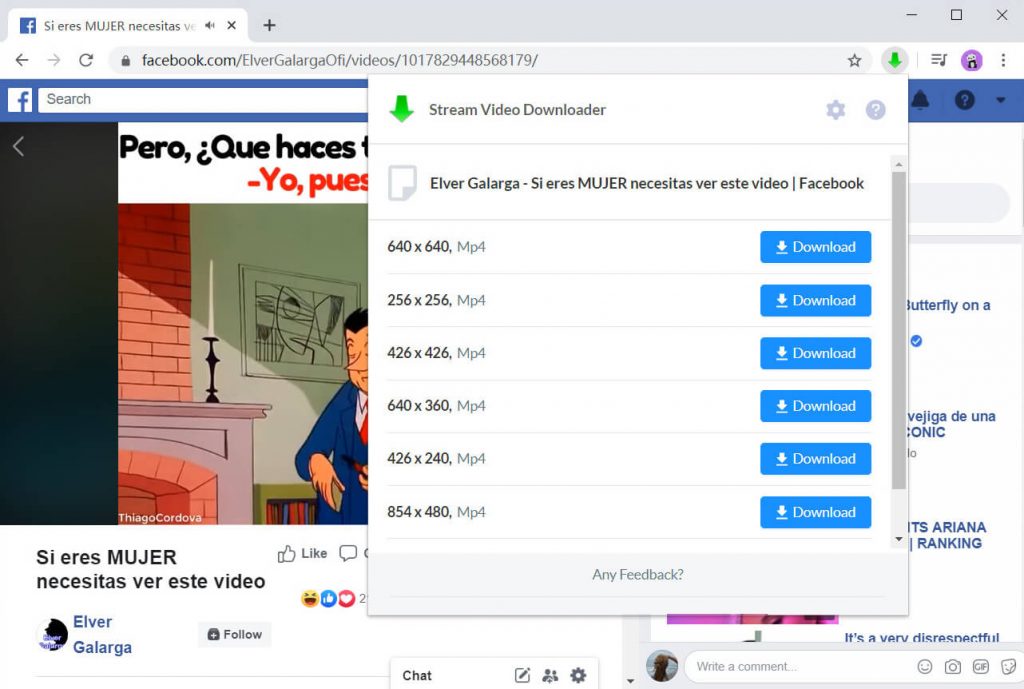 Personally, what makes Stream Video Downloader stand out from many other video downloaders for Chrome is its multiple choices in video resolutions. You can download videos with different resolutions directly from it. Excellent!
But there still exist some drawbacks. For example, you can't see the downloading progress, nor can you pause or cancel your downloads.
Video Downloader PLUS
Video Downloader PLUS, also called FBDown Video Downloader, is a 100% free and safe Chrome video downloader. In spite of its name, Video Downloader PLUS helps you to download videos from almost any website, such as Vimeo, Jamendo, Archive and MixCloud, etc.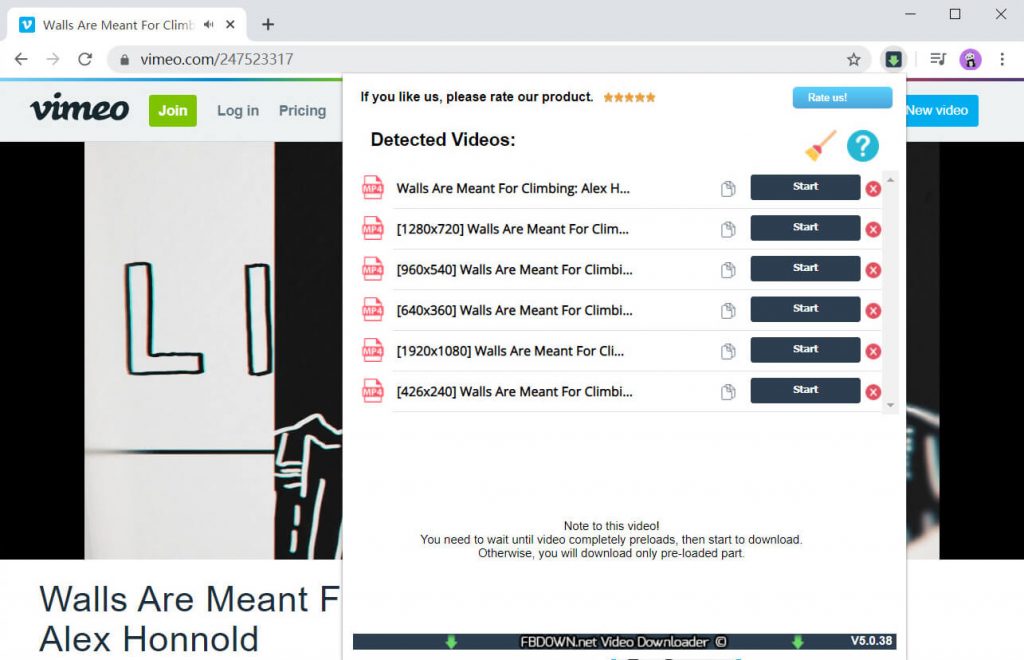 Videos detected will be displayed when you click the extension icon. Then in the drop-down list, you see files in different resolutions and get downloads.
Note: It is forbidden to download YouTube videos via the above video downloaders for Chrome due to Chrome policy.
Youtube downloader y2mate & keepvid
Is there any free YouTube video downloader for Chrome? Definitely.
Youtube downloader y2mate & keepvid is the right one for you.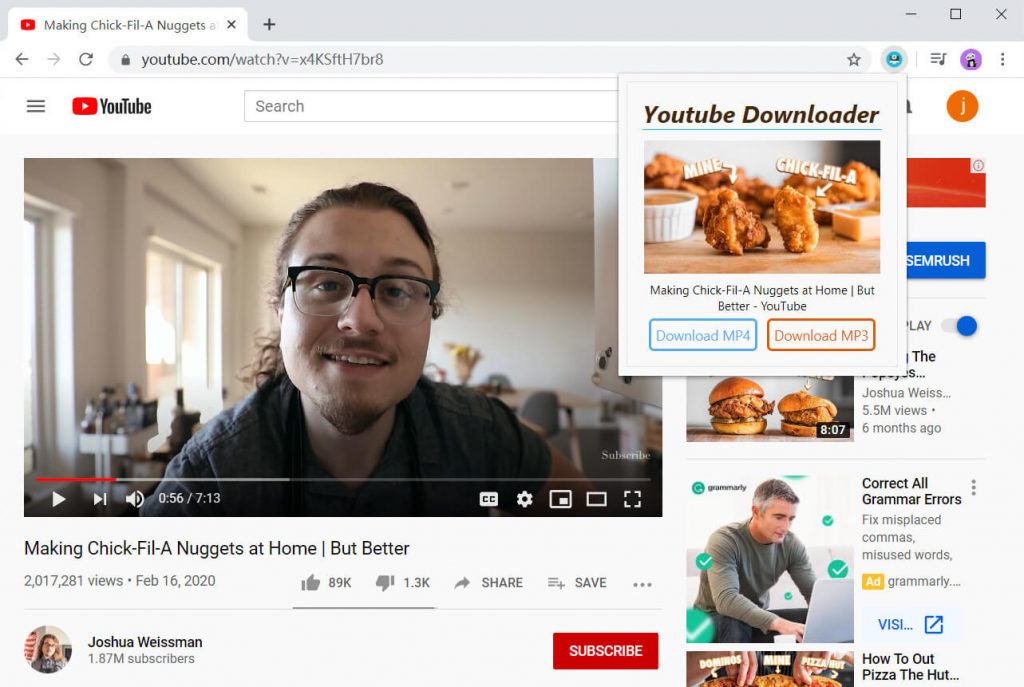 YouTube video downloads have been denied in many Chrome extensions, but Youtube downloader y2mate & keepvid survived, fortunately. It downloads YouTube videos without any ads and viruses.
How does it work?
It extracts YouTube video links automatically and directly to its search bar. So, you don't need to copy or paste links anymore. It is OK to skip these unnecessary steps. Convenient!
Besides, video formats are selective before you download videos you like.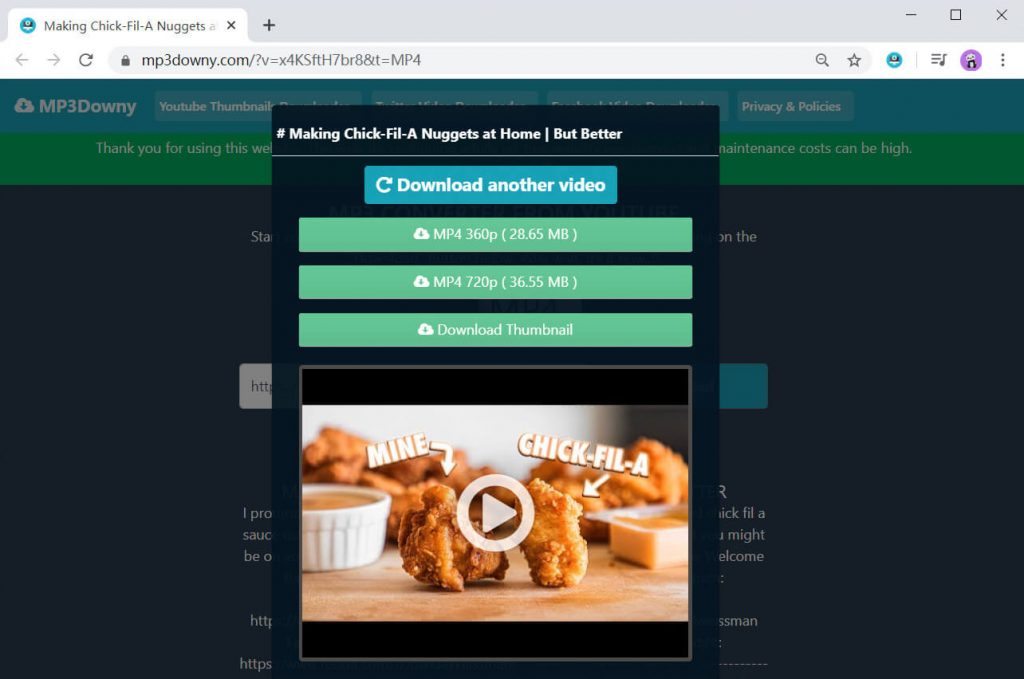 Some Chrome video downloader extensions are easy to use. But is it trust-based?
Extensions or add-ons living in Chrome are likely to cause personal information leakage. Some extensions, especially the malicious ones, steal user login data for other large and popular websites. Extension service providers have guaranteed the security issues but in vain.
Therefore, next, I want to give you one safe and free Chrome Video Downloader, Free Video Finder.
Part 2. Best Chrome Video Downloader [Online]
AmoyShare Free Video Finder is a safe online video downloader without information leakage, ads placement, viruses and plugins.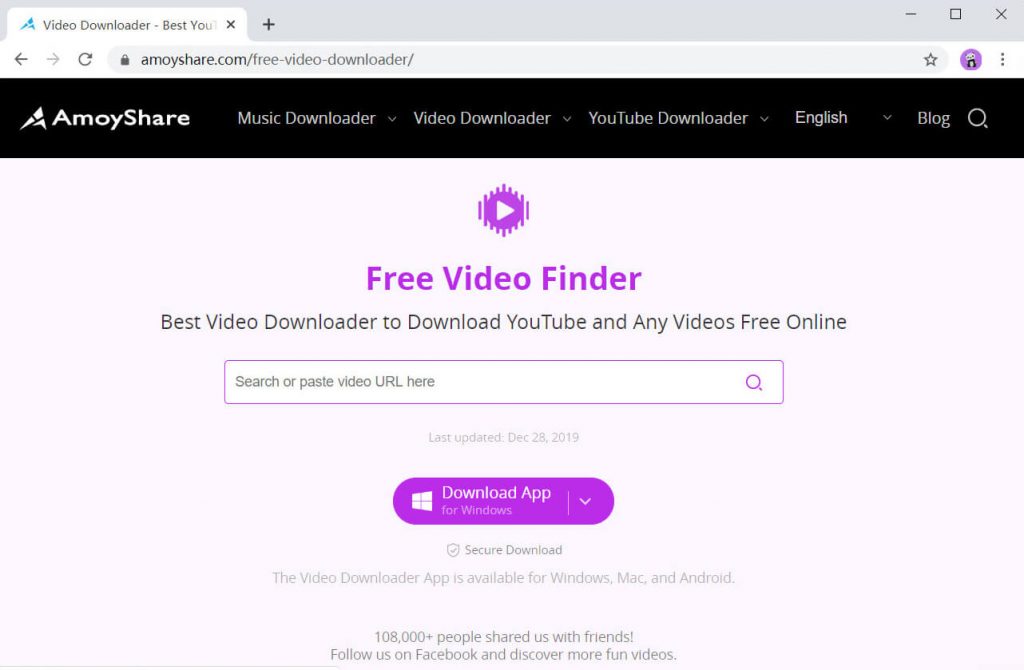 AmoyShare Free Video Finder is suitable for those unwilling to install any application, software or extensions. With Free Video Finder, you can find video resources from over 1000 embedded sites, such as YouTube, Instagram, Twitter, etc.
You are free to preview the video first to identify whether it is the right one you are looking for. If you happen to be a video lover seeking for higher video quality, Free Video Finder provides qualities from 360p to 1080p.
Now, I will illustrate how to download videos with AmoyShare Free Video Finder.
Open AmoyShare Free Video Finder and paste a YouTube video link in its search bar.
Click the "Search" button to find out the video you want.
Click the "Download" button and capture your video as per the varied qualities and sizes.
To Sum Up
After reading this post, have you figured out what your favorite Chrome video downloader is?
Chrome video downloader extensions? Or AmoyShare Free Video Finder?
Both are good options for you.
With a video downloader Chrome extension, you can only download videos from limited sites.
AmoyShare Free Video Finder, by contrast, is an all-in-one online downloader, covering video resources from 1000+ sites.
Most importantly, if security comes first in your mind, I suppose AmoyShare Free Video Finder suits you best more than others.
Why still waiting?
Come on, give it a try!
You May Also Be Interested in These Topics