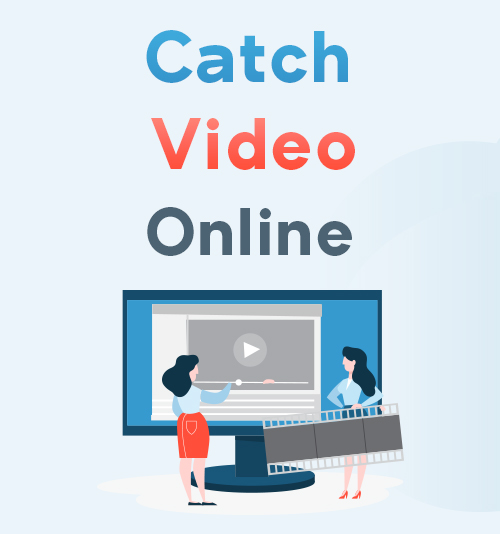 Watching online videos brings you a strong visual impact and opens the door to learning new things.
When immersing in an environment that could entirely occupy your visual and auditory sense, do you realize that you are in addiction?
With online streaming video websites like YouTube, Dailymotion, and Vimeo popular nowadays, you may prefer to enjoy "streaming" video without interruption by the network.
Catching videos from those sites could solve the problem permanently.
Here are the top 5 online tools to help you catch video online.
Let's dive in!
Are you looking for the best online tool to help you catch video online? AmoyShare Free Video Finder is an online tool enabling you to catch video online from any website. As the best online tool, AmoyShare Free Video Finder is also one of the best YouTube downloaders to catch video online. Because YouTube is the largest online video site globally, you should not miss this online tool.
Features:
● Support two ways to catch videos. Search by keywords or paste the video URL in the search box to catch videos.
● Work on many devices. Whether you're using a PC, Mac, iPhone, or Android phone, you can easily catch videos on your devices.
● Zero Virus or Ads. AmoyShare Free Video Finder values user experience. That's why the whole process of catching video is ad-free & virus-free.
Let's see how to catch videos online easily and quickly.
YTBdownload is the best free service available to catch YouTube videos to MP3, MP4, and other formats. It is the best online tool to catch YouTube videos with the link. The catching process is simple. What you need to do is paste the URL of the video into the text field and catch it at the best speed. Besides, YTBdownload is a free website that doesn't require any extra software or user signup. It is 100% secure and free to use.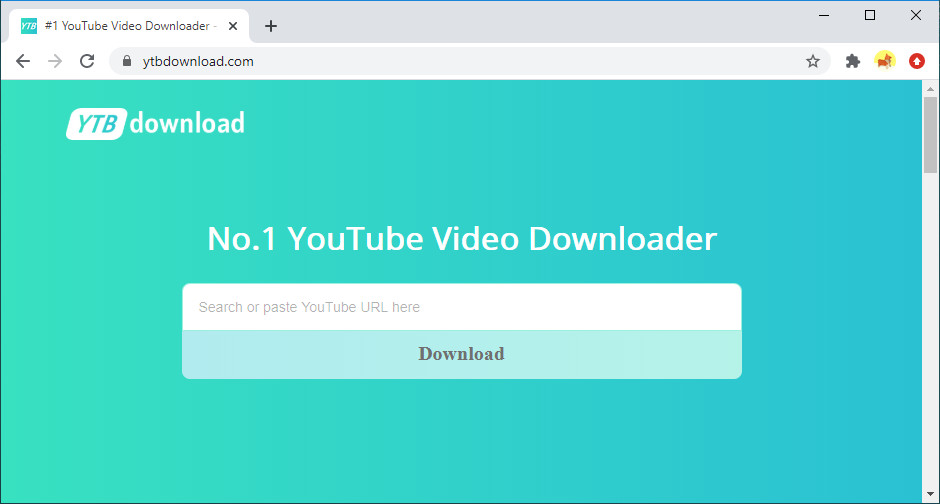 Features:
● YTBdownload can catch Youtube videos. YTBdownload is the most trustworthy Youtube video downloader online. YTBdownload can catch YouTube videos, convert YouTube to mp4, extract audio from music videos, and catch YouTube playlists in bulk.
● YTBdownload can catch the YouTube playlist.Many websites say they can catch YouTube playlists, but very few can allow you to do it. YTBdownload is one of those who can.
● YTBdownload can catch YouTube to MP3 converter. The process is easy. Paste the link and find the choice of MP3, and download the audio.
This online video tool allows you to catch videos from a broad range of platforms, like YouTube, Facebook, Instagram, Coub, etc. Just type the video's URL into the text field at the top to search and catch it. It is a free web video downloader that doesn't require any additional software or user registration. It is 100% secure, safe, and easy to use.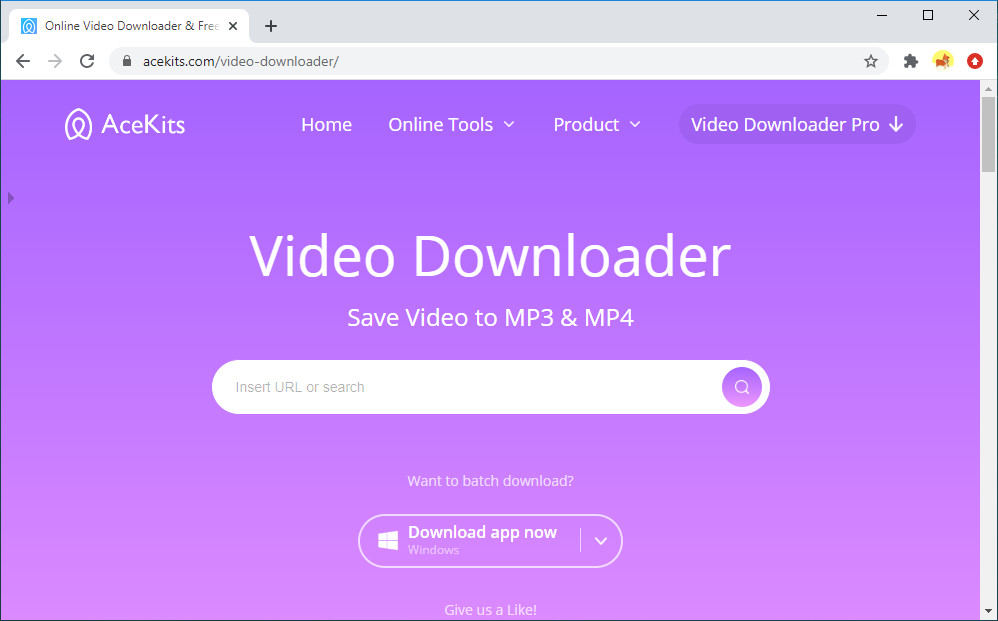 Features:
● No registration is required. The tool is 100% assured free to use without any restrictions and does not demand you to catch any additional software or register for an account.
● Secure & simple & free. Free as AceKits is, Y2Mate is simple and secure to help you catch online video. No signup & no virus.
● Video to MP3 converter. Save videos to MP4 and MP3 are both workable here. Besides, M4A is another audio option for free.
Y2Mate is a free YouTube converter that lets you convert YouTube to MP3 online with just a few clicks. Y2Mate is not only an MP3 converter but also a safe YouTube to MP4 downloader. You can now easily catch thousands of videos from YouTube into your favorite playlist. The free simple YouTube converter makes it easier to convert YouTube to MP3 & catch YouTube to MP4.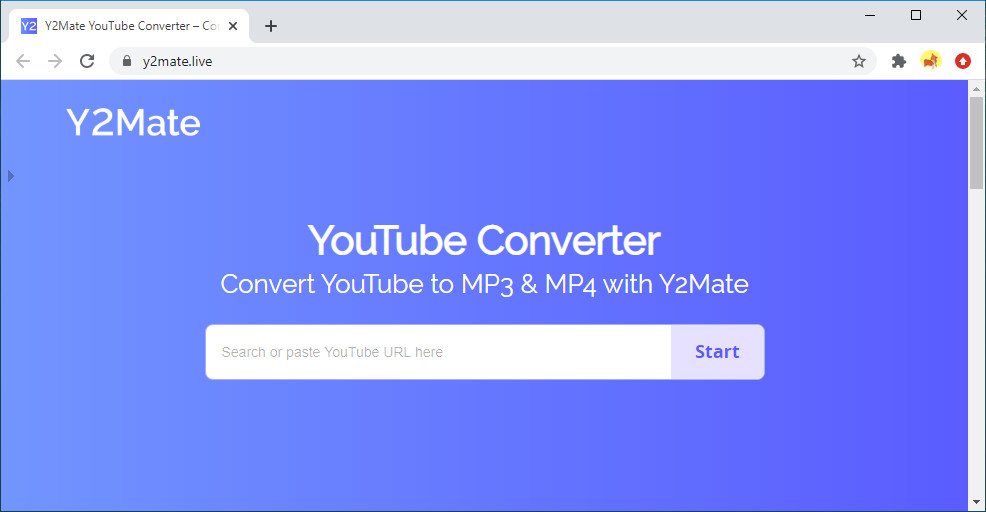 Features:
● Catch any video from any sites. Y2Mate offers an intuitive and practical solution to catch video online, making it simple to catch videos, songs, playlists, and subtitles online from any websites like YouTube, Vimeo, Instagram, Facebook, SoundCloud, and so forth.
● Catch HD video. Depending on the video, yes, Y2Mate can support up to 1080p video.
● Fast catch. With a valid video URL,it only takes a few seconds to catch a YouTube video.
Vidownloader is a useful online YouTube MP3 converter and YouTube video downloader. It helps you convert YouTube to MP3, catch YouTube videos in MP4, catch music from YouTube, and get audio and video caught from hundreds of sites.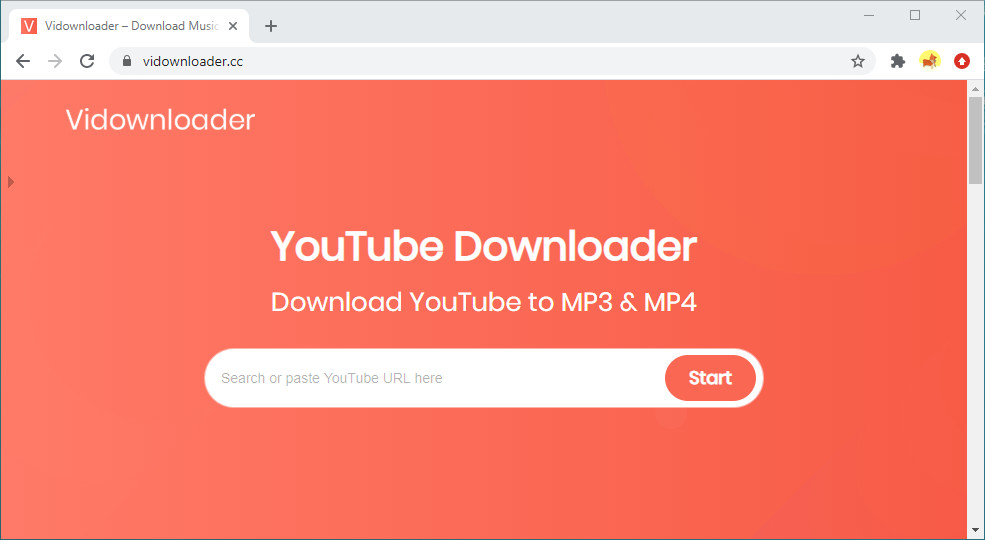 Features:
● Catch YouTube music videos. You can not only catch YouTube MP3 but also catch YouTube music videos and any other YouTube video in MP4.
● Catch the YouTube playlist to MP3. Vidownloader enables you to convert the YouTube playlist to MP3 free. Just copy the link of the YouTube playlist, and paste it to the search bar. You can see all the items of the playlist listed in the search results. That saves a lot of trouble of catching video from URL online one after another.
● Convert YouTube to MP3. If you wonder how to convert YouTube videos into MP3 files, you've got the right site. Vidownloader is a friendly site for you to catch YouTube videos MP3, convert YouTube playlist to MP3, and get YouTube to MP3 songs caught free.
Conclusion
For the 5 online tools mentioned above, I introduce many options for catching video online.
Each has its features.
If you don't intend to install any application, these online tools are your best choice. Among them, I prefer to use AmoyShare Free Video Finder because of its beautiful UI and powerful catching function.
Give it a shot!
Frequently Asked Questions
How can I catch videos online?
Free Video Finder is the best online video downloader that helps you catch videos from over 250 websites. It is 100% safe and free. That is to say, you don't need to worry about viruses or hidden costs.
How to catch a video from browser?
If you prefer to catch videos from YouTube, Y2Mate is a go-to online video downloader. Although it supports video downloads from 200+ video sites, it's best known for YouTube video downloads. The download steps are effortless. If you don't have a URL, you can still search for the video by keywords and download it with ease.
You May Also Be Interested in These Topics