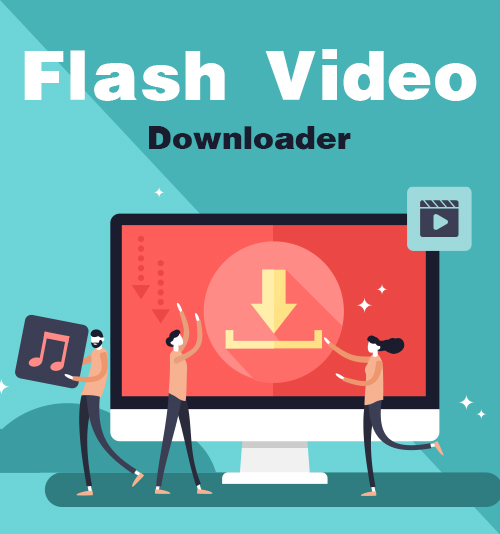 Flash video is a container file format commonly used to deliver video, audio over the internet. Due to its small size and fast downloading, the flash video has been widely used as the format for embedded videos on websites like YouTube, Hulu, Dailymotion, etc.
When you watch the flash videos on the web, you may find some of the videos deserve to download and watch again. Or you may get frustrated with the poor internet that it takes half an hour to watch only 10-minute videos because it keeps buffering.
To solve this, you can try the best flash video downloader! Below I will introduce how to use a flash video downloader.
Let's go ahead!
Part 1. Best Flash Video Downloader for Windows & Mac
When you want to download flash videos, you will find there are lots of downloaders for choice, especially browser extensions. However, many people encounter all sorts of problems with extensions, such as why can't I find the flash video downloader in Chrome extensions? Why does flash video downloader crash on Chrome? Why is the flash video downloader not working anymore with Firefox?
To be honest, flash video downloader extensions have a limit on download speed. Nevertheless, sometimes they fail to work without any hints.
We have tested abundant flash video downloaders and find out that flash video downloader apps, rather than flash video downloader extensions, would provide stable service for downloading.
The best flash and video downloader I recommend is AnyVid. AnyVid is a great flash video downloader to grab video from the most popular video-hosting website. Besides, you can download many videos simultaneously, which would save you precious time. Most important, it is easy to use.
Now let's download flash video downloader and grab your favorite videos.
AnyVid
Download any video from 1,000+ websites
Copy the flash video URL from the website and paste it into AnyVid search bar.
After the search, the video will show up. Click the MP4 button to convert the video and save it.
When the video downloaded, you can find it in the Downloaded column in the left pane.
Tip: AnyVid allows you to search for videos with keywords. Enter video title, artist, or captions into the search box you can easily search for the videos you like. Besides, you can select all the videos you want from search results and batch download them in a couple of few clicks.
Have a try right now!
Part 2. Flash Video Downloader for Android
If you want to find out the best flash video downloader for Android mobile, you are in the right place.
AnyVid is a great free flash download software for Android. With AnyVid, you can download any flash videos from the most popular video sites.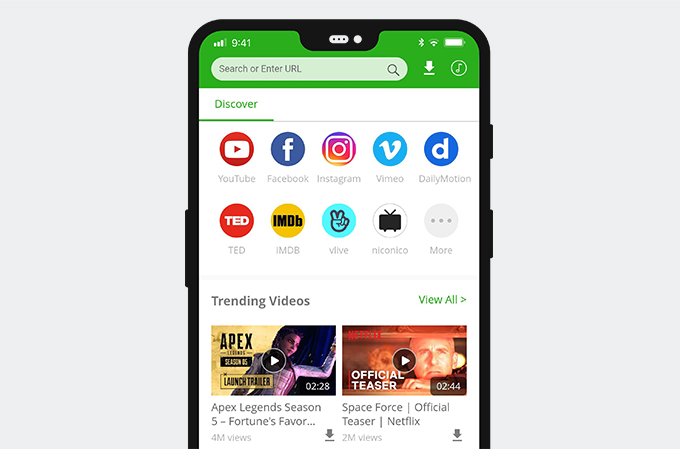 First of all, you need to download and install AnyVid.
AnyVid
Download any video from 1,000+ websites
Then, you can launch AnyVid on your mobile and paste the flash video link on its search bar to download the video easily.
Of course, you can launch AnyVid directly and explore the trending videos. AnyVid features a built-in browser and enables you to watch and download videos at the same time.
You can have a try and get much fun with AnyVid.
Conclusion
Have you learned how to download flash videos with AnyVid?
AnyVid is the best flash video downloader. It supports downloading flash videos from more than 1000+ sites. Plus, it is compatible with Windows, Mac, and Android.
Have a try right now!
AnyVid
Download any video from 1,000+ websites
You May Also Be Interested in These Topics