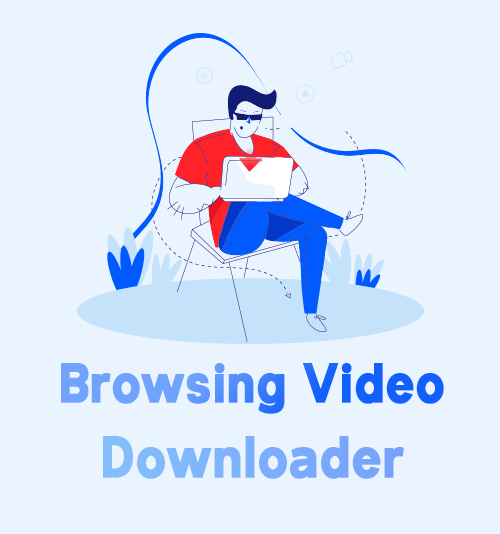 Watching videos is absolutely the best way for us to kill our spare time. There has plenty of online video sharing platforms, such as YouTube, Facebook, Instagram, and they bring us so much laughter and warmth.
You can enjoy numerous videos online, but this based on the premise that you should have a good internet connection. Or things will be different. Lousy internet connection destroys your enjoyable moments and wastes your time in loading videos.
How annoying it is!
So, you need a browser video downloader to help you break this constraint.
This article will bring you one of the best browsing video downloaders.
Without further ado, let's get started!
Part 1. Browser Video Downloader on Computer
When you meet funny videos on the computer, and the connection is good now, you should catch the chance to download videos to your computer so that you can watch them offline. But how could you save them on your computer?
Follow me, and your videos are downloaded within just 2 steps!
Install AnyVid on your computer.
AnyVid
Download any video from 1,000+ websites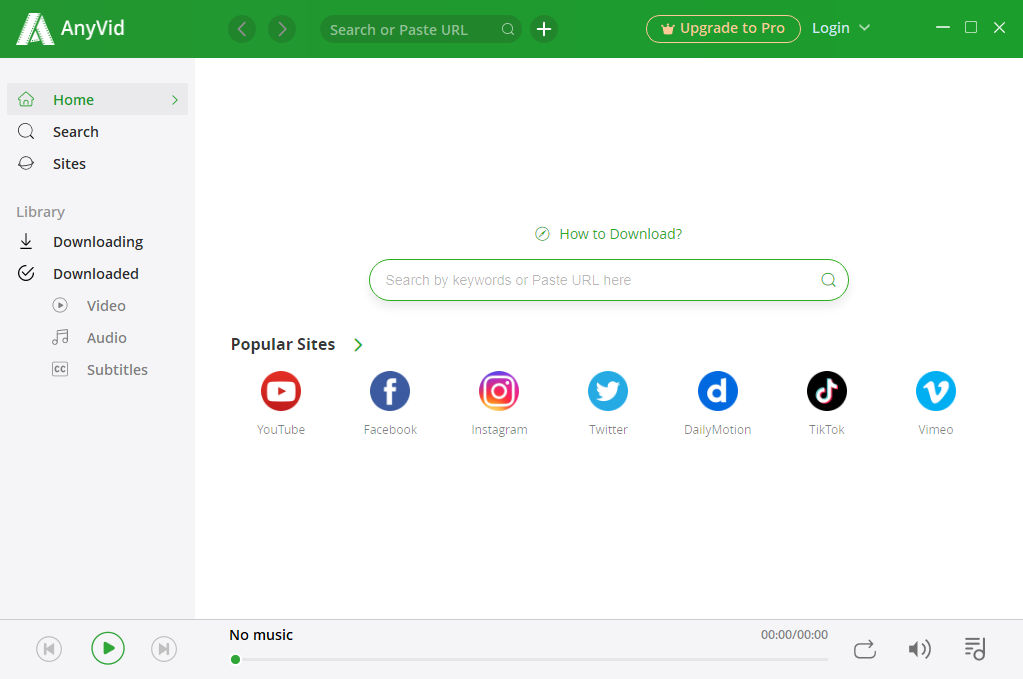 Copy the URL of a video from your browser, and paste it to the search bar of AnyVid.
After the result shows up, click "More" to choose qualities. Click the green Download button, and the video starts downloading.
You can find your videos in the Library. Enjoy them whenever you want!
Part 2. Browser Video Downloader on Mobile
AnyVid is also compatible with Android. So, you can use this browser video downloader to download videos when you are watching videos in the browser of your phone. It works just like it does on the computer. Within 2 steps, your videos are downloaded to your phone.
AnyVid
Download any video from 1,000+ websites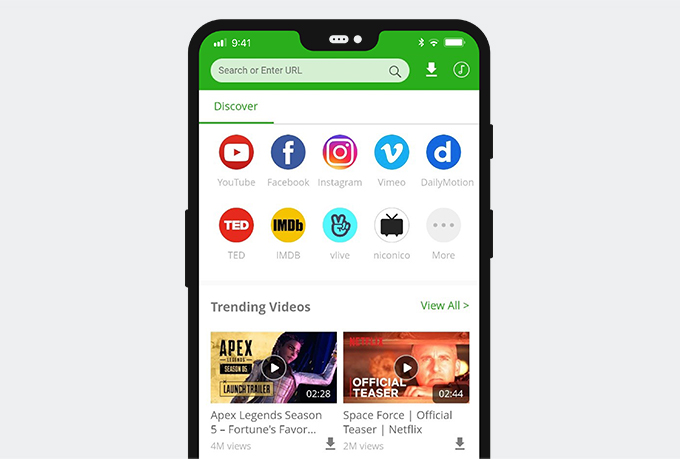 Copy the URL of a video, and paste it to the search bar.
Click "More" to choose qualities, and click the Download button to start downloading.
Part 3. Best Video Browser and Downloader
AnyVid has its built-in browser, which is just like a video downloader browser so that you can view websites directly in AnyVid.
Let me tell you how to download videos with AnyVid video downloader browser.
Find your sites in the "Popular sites" of AnyVid.
Click the site logo on AnyVid, and you will be directed to the site you want. Then when you find an interesting video, you can straightly click the green Download icon at the bottom right corner.
Choose the quality and format, and click the Download button. Your video is downloading now.
Conclusion
Do you like AnyVid? This professional and all-in-one browsing video downloader.
You will love it because what it gives you is more than you think. You can enjoy videos anytime, anywhere. Most importantly, you can say goodbye to the annoying internet connection.
Does it sound very exciting? Do not hesitate!
Get browser video downloader instantly and give it a shot!
You May Also Be Interested in These Topics