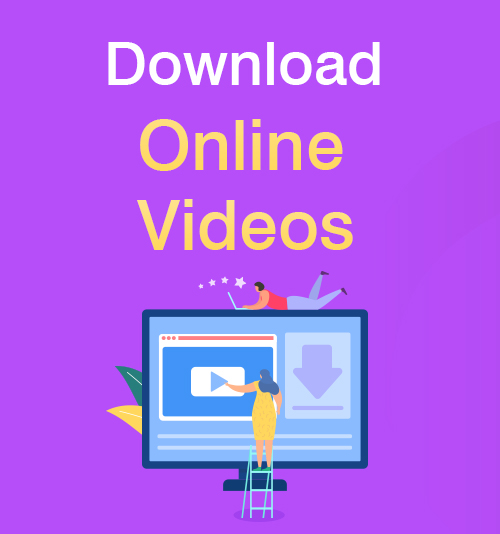 Are you seeking for a practical method to download online videos?
Lucky you, you get the right place!
This is the ultimate guide about how to download online videos on different devices.
I will show you the detailed steps about downloading online videos on Mac, Windows, and Android.
No more words.
Let's get started!
Part 1. How to Download Online Videos on Mac
AnyVid is the most capable video downloader for your Mac among numerous video downloader apps. It is an intuitive tool that enables you to download videos from online to Mac without sign-in.
Until now, AnyVid has received support and publicity from millions of users worldwide for the 4 reasons below,
● HD videos. AnyVid offers videos with various resolutions, ranging from 360p, 480p, 720p to 1080p and higher.
● 1,000+ embedded sites. AnyVid is an all-in-one online video downloader for Mac, including1,000+ embedded sites, like Facebook, YouTube, Instagram, Vimeo, and more. This means you can watch and save any video from these websites on AnyVid.
● Batch download 600+ videos. If you have plenty of videos to download, AnyVid also helps a lot. You can download more than 600 files at one go.
● Easy video downloads. It is easy to save videos on AnyVid. Only 2 easy steps is enough!
AnyVid
Download any video from 1,000+ websites
Next, I will show you the fast and easy method to download videos from online on your Mac.
Launch AnyVid on your Mac, and then enter a video name into the search bar. Click the Search icon to see the related video list. Select the one you are looking for.
Click More. There are varied video resolution options for you to choose from. Press the Download button. That's it!
Part 2. How to Download Online Videos on Windows
AnyVid is an intuitive downloader to back up you when you want to download online videos to computer. AnyVid is smoothly compatible with Windows and Mac systems. Downloading online videos at a fast speed is realizable here.
As a professional downloader, AnyVid is completely clean and safe even when you use the free version. You will never see the annoying pop-up ads.
AnyVid
Download any video from 1,000+ websites
Here are a guide on how to easily download online videos on your Windows. Let's take the world's biggest video hosting site, YouTube, as an example.
Launch AnyVid on your desktop and find the icon of YouTube.
Search for your favorite videos on YouTube. Then hit the prominent green download button on the right bottom of the interface.
Download the YouTube video.
Are you still with me? Download online videos with AnyVid now!
Part 3. How to Download Online Videos on Android
If you have a dedicated video downloader for downloading online videos, then you can watch videos anytime, anywhere, on your Android phone.
AnyVid is a video downloader you should try.
Only a few steps can get whatever videos you want downloaded on your Android phone.
Try it, and you will love it.
Let's see how to download videos online with AnyVid.
Copy a video link that you want to download.
Launch AnyVid on your Android, and paste the link here.
Click More to see more download solutions and choose the one that suits you best.
Take a Try!
Excellent. Simple to use. Love it! Done in a snap.
I hope AnyVid can give you these feelings.
If AnyVid is useful for you, please share this blog post to Facebook or Twitter with the social sharing column on the left.
If you have any suggestion, give me feedback in the comment box, I will make it better.
You May Also Be Interested in These Topics