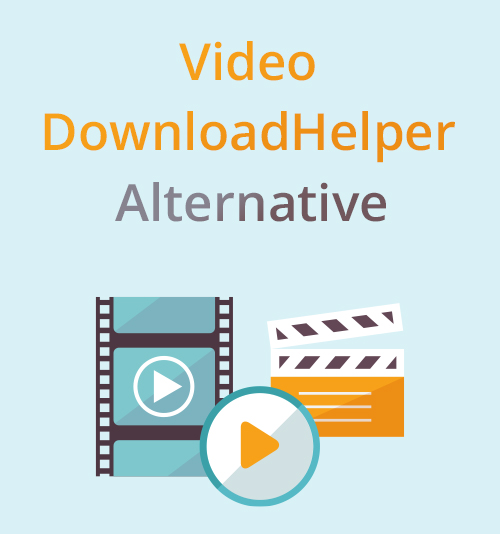 Video DownloadHelper is a popular web extension for downloading videos, and it worked perfectly when no other extension could even find the videos in the first place. It has many featured functions to get the job perfectly done. For example, it supports HLS and DASH streaming videos, and works on Windows, macOS, and Linux.
However, it is not perfect. One user claims that Video DownloadHelper now requires users to download some spam "app" which, according to a quick google, is crappy adware that is difficult to remove.
If you don't want to risk your chances of downloading anything sketchy, you'd prefer an alternative.
According to ratings and practical experience, this post lists the top 5 Video DownloadHelper alternatives, with software and an online tool be the top priority.
Let's have a quick look.
AnyVid is an easy-to-use video download software and can recognize as many streaming sites as Video Downloadhelper does. Being different from Video Downloaderhelper, AnyVid is an app that appears on the installed applications menu. It works on Windows, Mac, and Android. Therefore, it should be easy to uninstall if you don't like it later.

AnyVid helps you download videos by keyword searches or pasting the video URL with an optimized search engine. Videos from media websites are available to be downloaded in HD quality. AnyVid allows you to download videos from 1,000 + websites. You can even use it to batch download YouTube playlists.
How does this alternative to Video DownloadHelper work? Please follow the steps below:
Paste a video URL.
Choose the resolution and download the video.
Download the AnyVid app now! First-in-first-service!
AnyVid
Download any video from 1,000+ websites
for Windows 10/8/7
for Mac OS X 14+
for Android
Free Video Finder is a 100% clean online video downloader without ads placement, viruses, and plugins. Moreover, no registration is required, so information leakage is nothing.
It is suitable for those unwilling to install any application or extensions because you can this video downloadhelper alternative on Chrome. With Free Video Finder, you are allowed to save video resources from over 250 embedded sites like YouTube, Facebook, Twitter, etc.
You are free to preview the video to see if it is the one you are looking for. Free Video Finder provides qualities from 360p to 1080p and higher for your choices.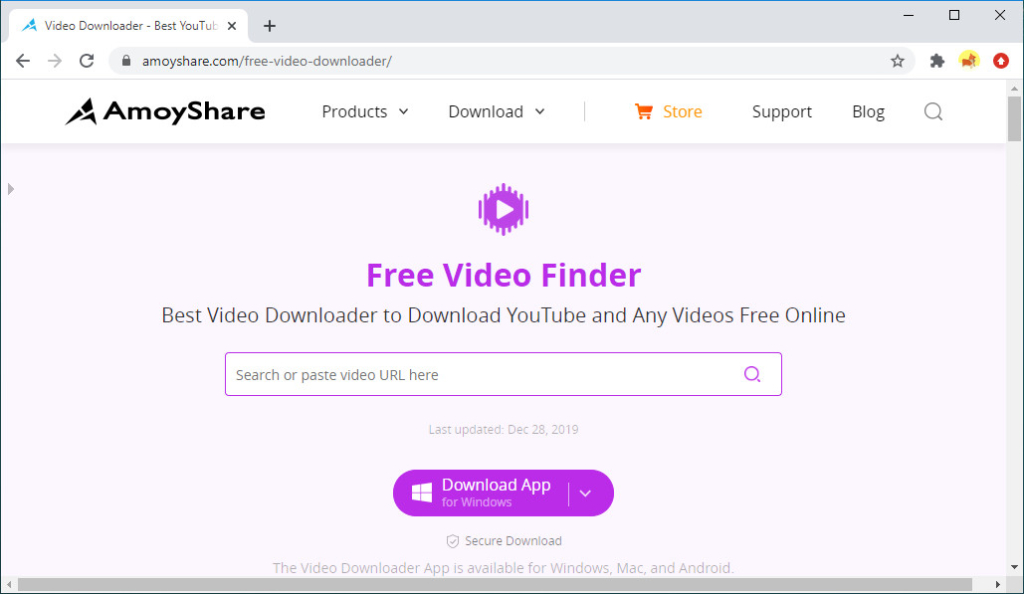 Flash Video Downloader is a popular alternative to Video DownloadHelper. You can have downloads in many popular media formats with it. Currently, it works with the most popular media formats like flash, MP4, MOV, FLV, and WebM, etc.
Flash Video Downloader often updates itself to improve user experience. With its newest update, you are able to download your loved live streams while watching them. Just hit the icon of the extension in the browser, and within seconds you can start downloading videos from almost any website.

vGet Extension detects videos embedded in websites and downloads them or plays them via DLNA directly on a Smart TV. vGet backs DLNA/UPnP to play (cast) videos directly on a DLNA-Device in your local network. Many devices out there support DLNA, including Smart TVs, Xbox, AllShare Devices, etc. vGet doesn't relay the video stream but streams directly from the internet.
The extension is not intrusive at all. It is only enabled on demand. So it has no impact on the browser performance, nor does it consume memory on call. It is quite different from its peers, who sniff network traffic regardless of whether it is used. This affects performance.

Live Stream Downloader detects M3U8 streaming formats and supports to download this segmented streaming format as a single file to the user's local disk. You can choose between different qualities and use InDexedDB to store segments. Live Stream Downloader also merges all segments automatically when the file is fully fetched.
The video downloadhelper alternative extension uses multiple threads to save the HLS stream to improve the downloading speed and stability. Besides, it supports resuming the download process when there is a network failure.

In Short
The Video DownloadHelper alternatives I recommend have their merits and disadvantages.
Although video download extension is the fastest way for you to download videos online, you should know that many extensions are locked to download YouTube videos because of restrictions of the Chrome Store.
Therefore, if you are desired to download YouTube videos conveniently and smoothly, I recommend you use AnyVid and AmoyShare Free Video Finder.
Give it a shot!
You May Also Be Interested in These Topics