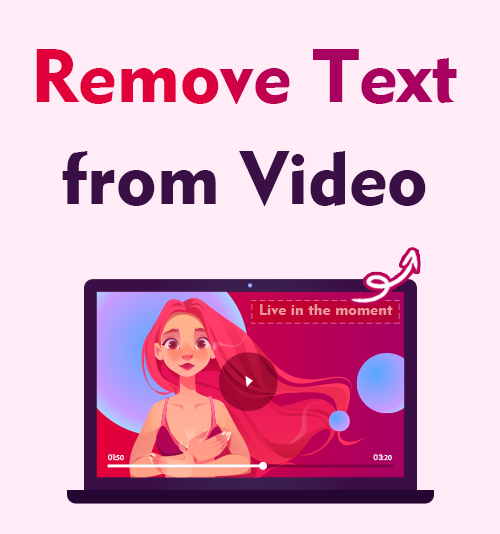 Instagram did a monumental upgrade in 2021, which limited users to posting content with a watermark feature. We are unsure as to why maybe for advertisements for other applications.
But we know that creators and influencers now need to clean up their content before posting it on Instagram.
That is why we show you how to remove text from video without blur during this feature. Both online and offline solutions are covered.
We will look at different applications and out weight the positives and negatives of both to help you make the best decision. We also give you a few online text removers to help you out for quick and easy access.
How to Remove Text from Video on Windows?
The common ways to remove text from a video include erasing text directly, replacing the text with other content, and cropping text out of the video.
In this part, we will show you how to achieve it with these 3 methods. Pick the one suitable for you and edit text out of a video without hassle.
Get Rid of Text from Video via Erasing & Replacing
To start this feature, we first wanted to give you the best text remover application – AnyErase. It offers 2 different ways to remove text from video offline. You can erase text from a video directly or overlay something to cover it. And the steps are pretty simple.
We also take a look at the Pros and Cons of AnyErase. You need to know all the details about an application before trying to use it.
Let's first look at how to remove text from video directly using AnyErase. You can install it on your Windows 11/10//8/7.
AnyErase
Remove watermark from videos and pictures magically
After the installation, please launch the AnyErase program. Once the application is open, you will notice options on the left side of the application screen. First, click on the tab labeled remove video watermark.
You will now see an add button in the middle of the screen. Click on it and upload the video from which you want to remove the text.
Click on the tool icon in the top right-hand corner. It will bring up a customizable square that you drag over the words and click on start. Once complete, you can open the new video file in the designated location.
As mentioned before, AnyErase lets you remove unwanted text from video by covering something on the text. Now follow the instructions below to get it done. As for me, this solution is more acceptable as it can remove text from video without blur and offer a more visually attractive effect video.
Tip: You can also rely on this tool to add watermarks to videos.
How to remove text from a video with overlay? Here are the steps.
Launch the AnyErase program and hit the Add Video Watermark tab. Then, please import the video that you'd like to remove text.
The Add text & Add image options are displayed in the upper right corner. It is advisable to overlaying the word with an image. So import the image, and adjust the position, size, and opacity to cover up the text.
You can preview the final result. When you are satisfied, hit the start button. Then AnyErase will process and download the text-free video to your device.
Now that we know how to remove embedded text from video using AnyErase, let's look at the Pros and Cons of the application.
Removes texts from videos quickly

Add your watermark or text

No loss in quality

Read various video formats

Free trial

Simple layout

Quick installation

Remove Text from Video via Cropping
If the text lies on the edge of the video, many users prefer to crop rather than erase it, as the cropping is easy and won't cause any blur on the video. If you want to remove text from a video online without blur, AmoyShare Video Cropper is suggested. It features an intuitive UI and lets you crop text out of the video with only a few clicks.
Easy & free to use

Clean up the text without blur

Compatible with multiple video formats

A serious editing features

Compressed output quality
How to Remove Text from Video on Mac?
Because AnyErase is not compatible with Mac devices, I wanted to help all Apple users by giving a different application that does the job just as well.
AmoyShare Video Converter Ultimate is easy to use and allows you to do more than remove watermarks or texts. Notably, it is suitable for deleting pop-up text and subtitles.
But first, we need to know how the application works to remove text from video offline. So, again, please install Video Converter Ultimate on your macOS. Open the application once it is installed on your device.
Once the application opens, you will find a few tools under the toolbox. Click on the one labeled Video Watermark Remover and import the video from your device.
Once the video is imported, click on the "Add watermark removing area" button and move the yellow frame that appears over the words you want to remove. This watermark remover software for Mac lets you remove text from video based on the timeline. In other words, you can remove various subtitles by adjusting the removal time for that specific area.
Hit the play button to review the result. When you feel everything is good, hit the Export button to download the video.
Compatible almost all video formats

User-friendly interface

Many videos editing features

Advert for the pro version disrupts you
Remove Text from Videos Online
Media.io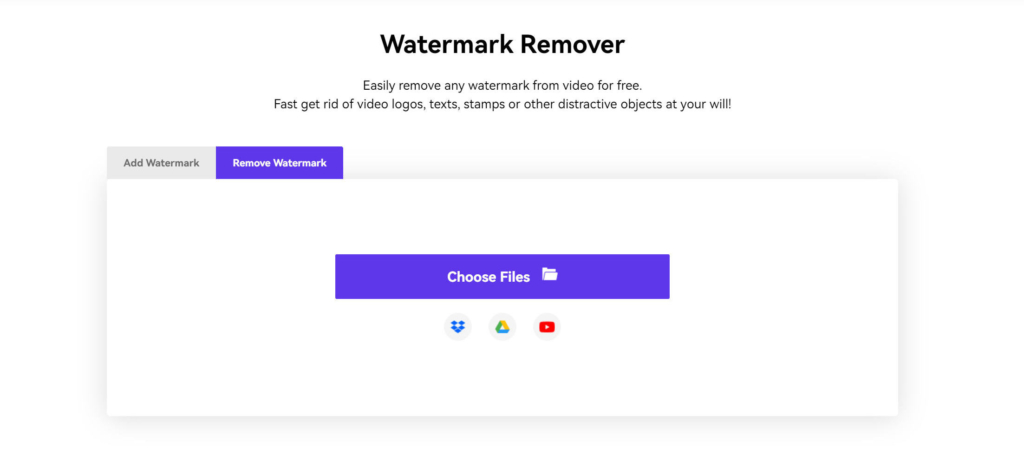 Media.io is excellent for an entry-level online text remover. If you do not need to erase watermarks from high-quality digital content, this online option is perfect for you. Media.io has a user-friendly interface that welcomes you in subtle tones, which makes your text remover experience calm and inviting. Be sure to try this online option to remove embedded text from videos in the future.
Easy online access

Free & efficient

High-quality text remover online

Delete more than one watermark on a video

File size limit

No offline use
HitPaw Online Watermark Remover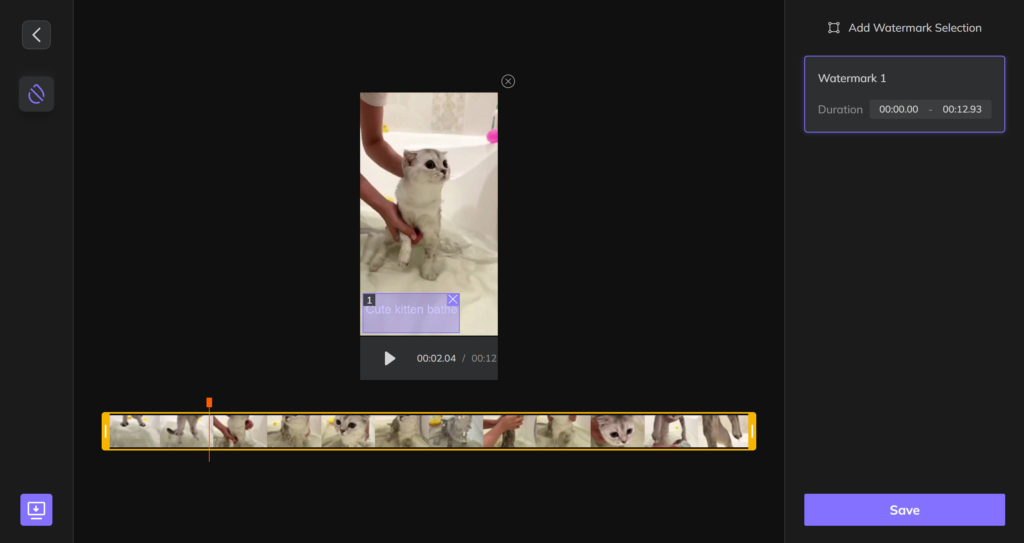 HitPaw is an online watermark remover where you do not need to download any application to use the feature. What makes HitPAw a favorite among thousands of users is its text remover efficiency on Mac. This online site allows you access to all the features you could want and remove words from videos without hassle.
Compatible with multiple formats

Easy to use

No adverts

Need to download the application for more features

Pay gate for the pro version
Apowersoft Free Watermark Remover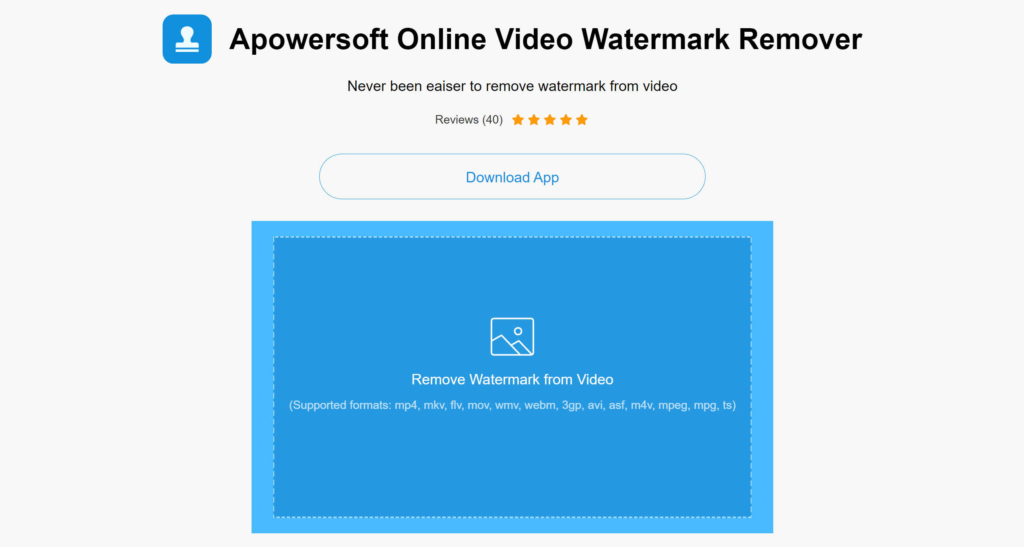 Apowersoft is one of the top free apps to remove text from videos. It has a simple interface that allows new users to figure things out quickly. When in need of extracting text from multiple photographs, this option is excellent.
Multiple video processing

Supports multiple video and image formats

User-friendly

Apps to Remove Text from Video
Video Eraser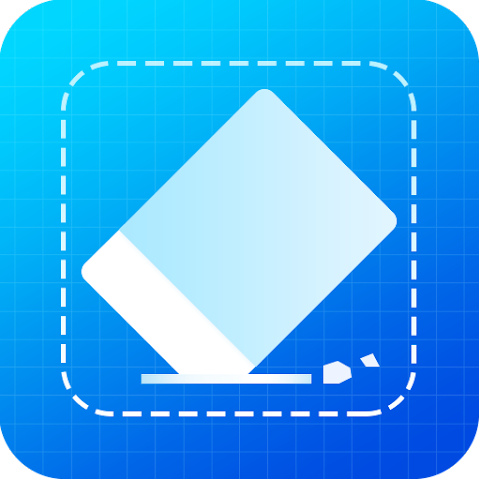 Another great application that you can use is to remove text from videos on Android or iPhone. Video Eraser aims to help you remove unwanted text from video on your mobile phone with minimal effort. Although many other applications offer more features for removing watermarks, the Video Eraser is perfect.
Free

Removes unwanted texts

Many adverts

Limited video formats supported
InPaint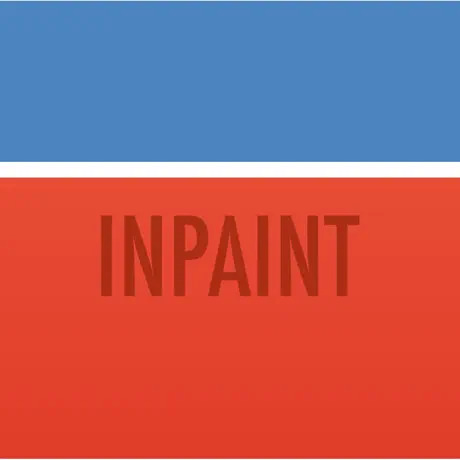 InPaint is a great application when you need to know how to remove text on iPhone. InPaint can be found on the app store and has over four stars. The application is excellent for eliminating texts and watermarks, but that is practically all it has to offer. We hope future updates will give users more reasons to use their application.
Image reconstruction

Free & easy to use

Removes texts

File size limit

No video editing features

No option to edit multiple photos
Final Thoughts
To sum up, there are many apps to remove text from videos. Some are better than others, and there are fantastic online options.
It all depends on the user's preference on what app works best for them. As for me, AnyErase is good enough as it offers 2 effective ways to remove text from video without blur.
Give it a shot!
AnyErase
Remove watermark from videos and pictures magically
FAQ
How to remove video without blur?
To remove unwanted texts or watermarks from a video with no residual blur, you will need a high-quality application like AmoyShare AnyErase Watermark Remover. Install it on Windows. Then, upload the video. Next, highlight the undesired word, and hit the button to erase it. Finally, hit the start button and get a fantastic text-free video.
How to remove text from video iMovie?
To remove texts from videos and still have high-quality content afterward, you will need a proper application like the AmoyShare Video Converter. It lets you remove text from video on Mac without any hassle.
You May Also Be Interested in These Topics