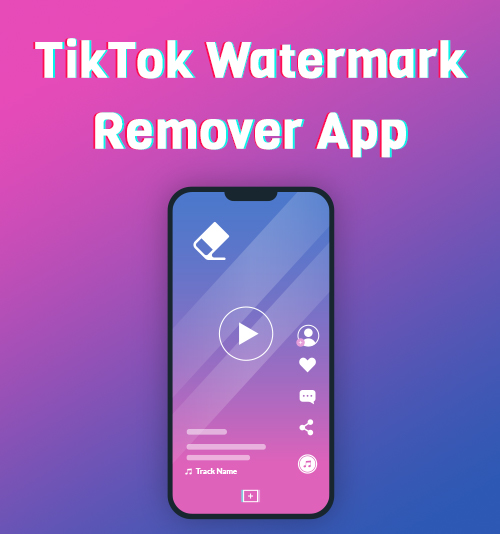 Are you watching or making a video on your social media? And confused about how to remove a watermark? Of course, you know the watermark is still there after downloading. Particularly, this pesky watermark has also appeared in the popular medium—TikTok.
So, you must try your best to search for articles about how to remove TikTok watermark on iPhone and Android. Coincidently, I have handpicked the 7 best TikTok Watermark Remover apps. If you use these tools, the watermark area will disappear in no time!
So, let me show you these 7 best apps. Use it now!
Best Remove TikTok Watermark Apps for Android
As I have mentioned, you are confused about how to remove the TikTok watermark and searching for many apps to achieve it. But not all apps are the best tools for you to install. You may read articles about a long list of apps to remove TikTok watermark. Yet, it is difficult for you to make a choice.
Don't worry. Here I will introduce 7 extraordinary apps; each comes with pros and cons. You can choose one of them to suit your individual need.
First, I will show you 2 best TikTok watermark remover APK for Android here. They are AnyVid Video Downloader and Remove & Add Watermark app. By using them, you'll be able to remove the watermark area immediately! So don't hesitate, come with me!
AnyVid—Best TikTok Watermark Remove App
As far as I know, people prefer to run TikTok on their phones. Perhaps you have selected a TikTok video and want to remove its watermark in the download process. But there is no good app to remove TikTok watermark. In that case, I'll recommend you the first application—AnyVid Video Downloader.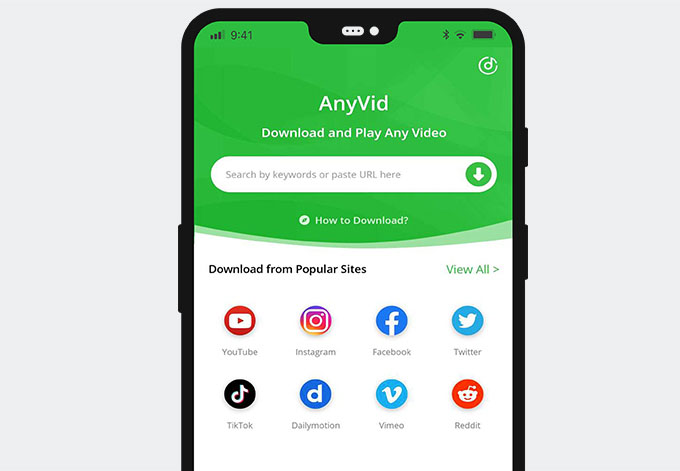 AnyVid is the most powerful tool to download videos without watermarks. You can install it from this URL: www.amoyshare.com/video-downloader-3/. Apart from the TikTok website, it also grabs videos from other 1,000+ sites. And the quality of each video can be up to 1080p, 2K, 4k, etc.
Furthermore, the downloads within the app are free, and no ads. So, you can use it without worrying. Moreover, you can watch and download videos in one place. It means you don't need to switch between 2 apps in the download process. By the way, it's not only available for Android users but also compatible with Windows and Mac.
Save TikTok video no watermark

Download video from 1,000+ sites

No ads

User-friendly interface
Only remove TikTok watermark

Average processing speed
Remove & Add Watermark—Free TikTok Watermark Remover App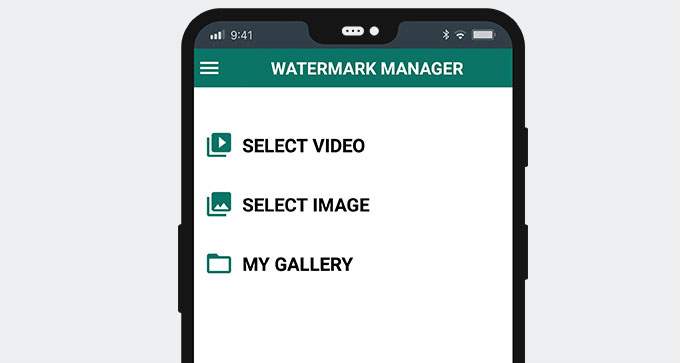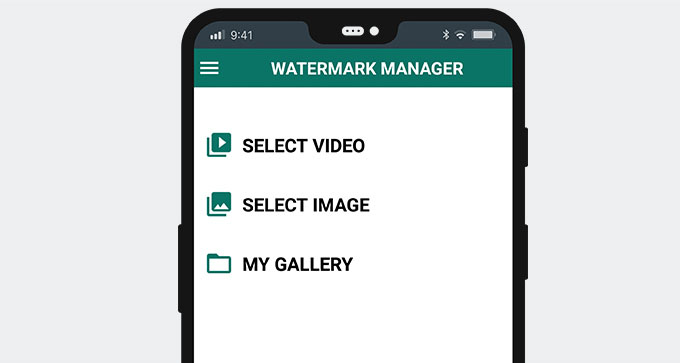 Remover & Add watermark is the second app to remove TikTok watermark I recommended.
It is free to use. To remove TikTok logo, you can pinpoint the watermark that needs to be removed via the rectangle or lasso tool. Furthermore, it has a unique feature – zoom in and zoom out function to remove watermark precisely.
In addition to eliminating watermark, you can also add a watermark to your video or image in this app. Moreover, it also provides various tools to edit your creation, such as cropping, scaling, and editing to delete some clips.
Remove or add watermark

Multiple editing features

Erase multiple logos at a time

Jump out a lot of ads

Process slowly
Best TikTok Watermark Remover for iPhone
The two best Android apps that remove TikTok watermark have been mentioned above. At the same time, I also consider the needs of iPhone users because many iPhone users want to get rid of watermarks. As an iPhone user, maybe you require an app to remove TikTok watermark at present.
Next, I will present two TikTok video watermark remover apps for iOS users. Let us get started!
Video Eraser
I know it is difficult for an iPhone user to find tools to remove a watermark. However, it's not hard for me. I have found 2 remarkable iOS apps for you to save TikTok video without watermark instantly.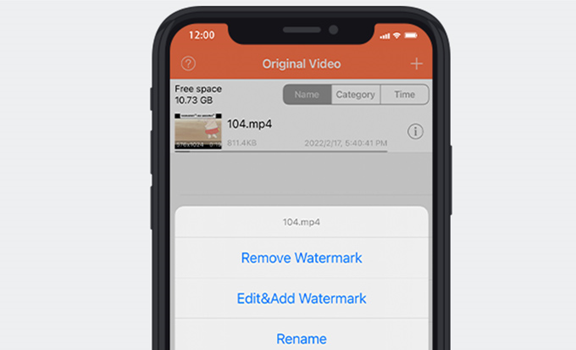 The Video Eraser is one of the best TikTok Watermark Remover apps on iPhone that you can install on the App Store. Of course, the primary function for users is to remove watermarks. But it also boasts many tools that can be selected to create videos according to your demands. Such as cropping, adding emoji, text, and image.
If you feel that there are few free tools and want more editing functions, you can have an in-app purchase in the "More" tab.
Powerful functions

Process batch files effectively

Pop-up ads

Can't erase multiple logos at a time
AmoyShare Free TikTok Video Downloader
The premise for Video Eraser users is that you need to save TikTok videos first. But I'll introduce an effective way to get rid of TikTok watermark.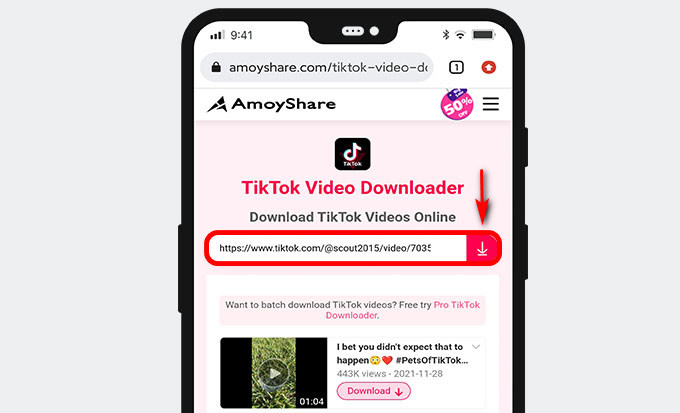 It is AmoyShare Free TikTok Downloader. The most significant difference with Video Eraser is you can directly download a video without any watermark. Just paste the TikTok link into the app and you are good to go.
Simple and intuitive

No ads

Only works with the browser on File Manager

Remove TikTok watermark only
Get Rid of TikTok Watermark Online
I have offered you some apps to remove TikTok watermark on Android or iPhone in the recommendations above. However, you probably require a more accessible way to solve the watermark problem without installing apps. Therefore, for your convenience, I will provide you with 2 online tools to get rid of TikTok watermark in no time.
They are TikTok Watermark Remover and SnapTik. Follow me!
TikTok Watermark Remover

AmoyShare TikTok Watermark Remover is a professional watermark remover for TikTok. You can grab the video without watermark directly by pasting the TikTok link.
And the quality can be selected depending on your need. In a word, catching high-quality videos is very simple. In addition, it can provide you with the audio format if you want to convert TikTok to MP3.
Easy to use

More quality to choose

Multiple output formats

Download speed not so fast

Only remove TikTok watermark
SnapTik

SnapTik is also an online tool for users to download TikTok videos without any watermark. It's straightforward to use because you can quickly get what you want with just two clicks. Thanks to its fast download speed, you'll grab the TikTok video without watermark rapidly.
Easy to use

Fast loading speed

High-quality output

Ads pop up

Only remove TikTok watermark
Best Remove TikTok Watermark Software on PC
You may have understood some ways to remove a watermark from these apps. To sum up, there are two ways to do it. One is to download video from TikTok app or website without watermark, the other is to remove TikTok watermark from saved videos via a watermark remover app on your Gallery or Camera Roll.
Therefore, I will offer you another method to remove video watermark on PC. This software calls AnyErase.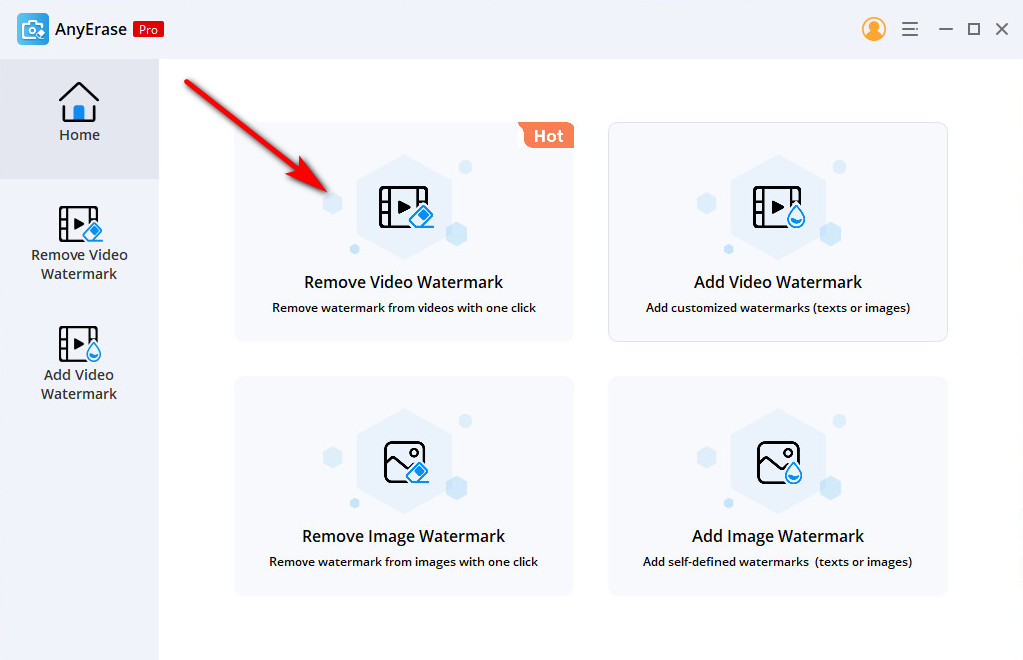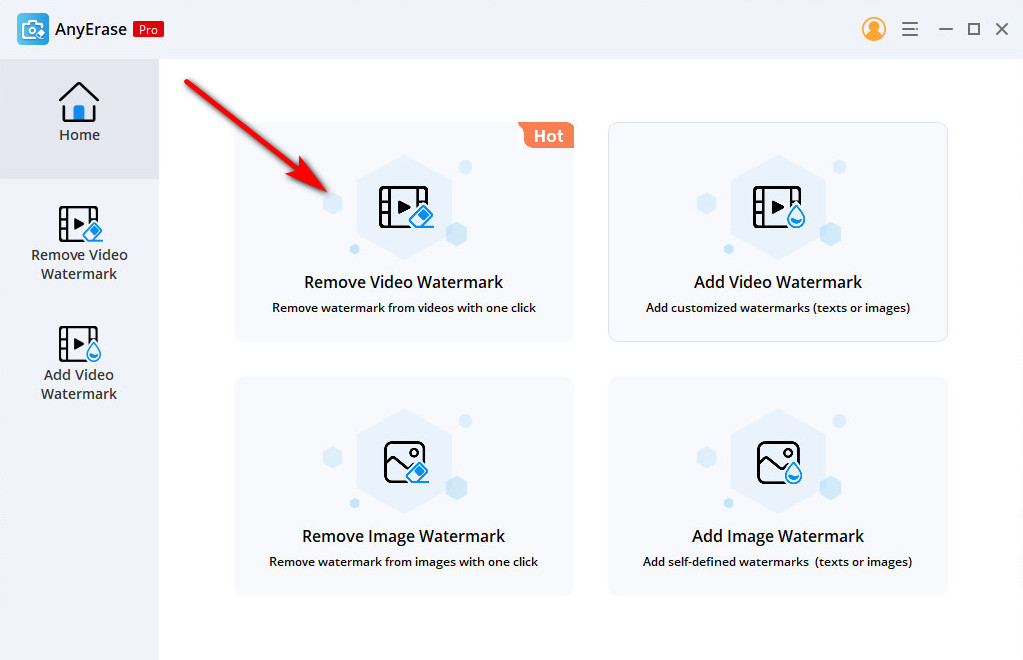 AnyErase is used to remove watermark easily on Windows. You can install it by visiting the URL: https://www.amoyshare.com/watermark-remover/. Not only can you remove the TikTok watermark with the professional tool, but you can erase objects, stickers, timestamp, and more.
What's more, you can remove more than one watermark area at once. That is to say, erasing multiple logos at a time is a unique feature on AnyErase. In addition, anything you want to add can be achieved.
Remove or add watermarks

Customize eliminating area

Remove local file only

No Mac version
Conclusion
In a word, I have recommended the 7 best TikTok watermark remover apps for you.
AnyVid Video Downloader can download many high-definition videos without watermark. Besides, it grabs videos you want from 1,000+ sites.
AmoyShare TikTok Watermark Remover, as an online tool, can offer you the easiest way to remove watermark. Of course, you can rely on AnyErase software to erase multiple watermarks at one go.
AnyErase
Remove watermark from videos and pictures magically
for Windows 10/8/7
for Mac OS X 14+
for Android
Come and choose one app depending on your demands now!
You May Also Be Interested in These Topics