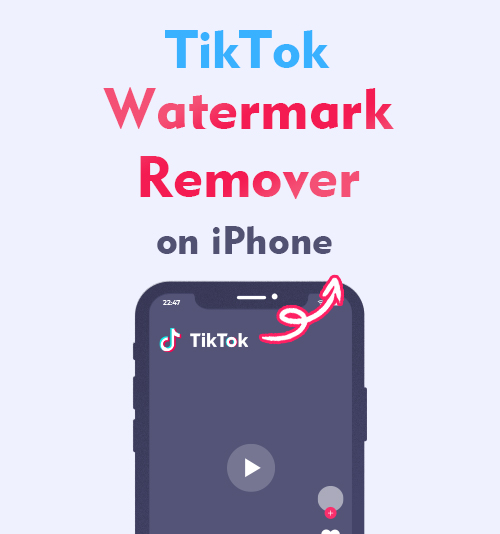 TikTok has won extensive popularity around the world. It offers a social platform for billions of users to create and share short videos. People make full use of short videos to convey their feelings, comment on some social issues and even produce mini movies on TikTok. Some short video creators cater to audiences in order to draw more people to watch their videos for the purpose of bringing traffic to their accounts.
In the much-connected world, short video plays a vital role in spreading information. Some people are keen on sharing funny and thought-provoking short videos with friends and family.
However, when you share or download a video from TikTok, you have must notice that the video is watermarked with the TikTok logo and user name to show the owner of the content. More often, people often get distracted because watermark covers up an essential part of a video or ruins the watching experience of TikTok video.
Whether you regard watermark as an irritating object as well when you want to share a video on other social platforms? Are you having trouble removing TikTok watermark on iPhone?
If your answer is yes, please keep reading. The article covers 6 full-featured TikTok watermark removers on iPhone and demonstrates how to use these tools.
Without further ado, let's just get into it!
Part 1: The Best Method to Remove TikTok Watermark Without Blur
To begin with, we will introduce the best online tool to remove TikTok watermark without blur. AmoyShare TikTok watermark remover is a dedicated online tool to erase TikTok watermarks without blur. It is one of the most suitable choices for people from all walks of life who intend to get rid of watermarks from videos on TikTok. The remarkable TikTok watermark remover for iPhone doesn't require you to obtain the expertise of video editing in advance. It is also totally free to use.
Looking forward to using it? How to remove TikTok watermark on iPhone?
Here comes 4 simple steps to take off TikTok video watermark.
On iPhone, go to the App Store, then install a free file manager called Documents by Readdle. We need to rely on its built-in browser to get rid of TikTok watermark later.
Switch to TikTok app and find the video you'd like to download. Then tap the share button and choose the Copy link option.
Run the Documents by Readdle, then you can find its browser at the bottom right corner. Tap it and visit AmoyShare TikTok Watermark Remover website.
Hit the Paste button to paste the TikTok URL. Next, click the "Download" button. Then you can find the HD TikTok video in MP4 output. Tap the Download button nearby to save TikTok without logo.
Part 2: 5 Effortless Methods to Remove TikTok Watermark on iPhone
Many people are concerned that removing TikTok watermark on iPhone is a complicated procedure. Some complain that they are overwhelmed by too many optional apps.
Are you struggling to look for the best TikTok watermark remover app on iPhone? Or do you need to crop out TikTok watermark and erase logo? Given this, we have selected some useful apps for iOS users to get rid of TikTok watermark.
Here are 5 effortless and efficient apps to help you out.
RepostTik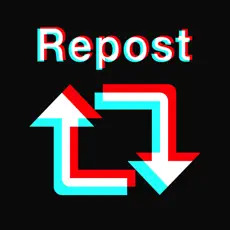 If you are an iPhone user, RepostTik is a competent tool to take out TikTok watermark. RepostTik is so full-featured that you can apply a bunch of video editing features on iPhone, let alone remove watermark or logo and then share them on Instagram.
What's more, the most remarkable thing about RepostTik is that all features are completely free. Its effortless way to get rid of TikTok watermark is also amazing.
Follow the below steps to achieve TikTok watermark removal.
Download RepostTik from iPhone App Store, then import Tik Tok video.
Click the watermark removal tool.
Download the TikTok video without watermark on iPhone.
Features:
1. Supports multiple video formats
2. Keep original video quality
SaveTok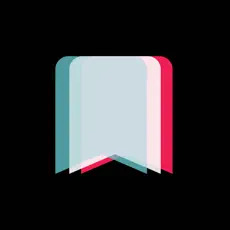 SaveTok is one of the best apps to remove TikTok watermark. It provides a great variety of features to process TikTok videos. You have access to save TikTok videos without watermark and open and view content directly in the SaveTok app. For a TikTok lover, it is enjoyable to bookmark favorite TikTok videos and profiles for creating or sharing your original playlists.
There is no doubt that SaveTok will enrich your experience of watching and editing TikTok videos. The following is how to eliminate TikTok video watermark.
Download SaveTok from iPhone App Store.
Then run TikTok app and copy the desired video link.
Open SaveTok, and tap the "Save TikTok" button to find the TikTok video.
Tap the "No Watermark" option to remove TikTok watermark.
Click the red 'Save Now' button to save the new video.
Features:
1. View and share TikTok videos easily
2. Allows you to play TikTok videos in slow motion
Video Eraser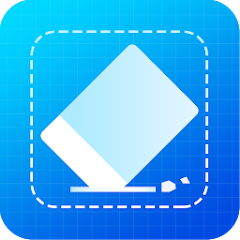 As its name indicates, Video Eraser app is technically designed for erasing unwanted objects from video, such as watermark, logo, picture, etc. Its intuitive interface is friendly to an amateur. Besides, it offers 2 options for removing the undesired. In a word, Video Eraser facilitates the TikTok watermark removal service.
In addition, Video Eraser is more than a watermark remover app. It is a package of video editing tools. Video Eraser allows you to add a watermark, text, and images to your video from any social media. These advanced functions have won much praise from users. Follow the below to learn how to remove TikTok watermark with Video Eraser.
Download Video Eraser from iPhone App Store, then import the video from Photos app on your iPhone.
Hit the "video" icon and select Remove Watermark.
Select the watermark area on the video and click the "Start" to remove the watermark.
Feature:
1. Easy-to-use and works fast
2. Supports major video formats
Cropping Out TikTok Watermark on iPhone
Cropping out TikTok watermark is another working method. It might be the most straightforward trick. The TikTok watermark removal can be performed directly with the video editing tools that are built in your iPhone. Cropping out TikTok watermark on iPhone is so convenient that you don't need to search for and download apps on iPhone.
Master these following effortless steps so that you can remove TikTok watermark in free hand. Come to go through the steps below and try them out!
Open the Tik Tok video in your Photos app on iPhone, then tap the "Edit" button.
Click the "Reset" button at the bottom.
Pinch to zoom into the video and remove the watermark.
Tap the "Done" to save your new video without watermark. The video without watermark can be found in Photo app on iPhone.
Saving TikTok as a Live Photo
If you aim to remove TikTok watermark while you don't want to download any apps, saving TikTok as a live photo is your best option. All the procedures are completed on TikTok and your iPhone. Hence it helps you save much time and effort.
Here is how to get rid of TikTok watermark on iPhone by saving TikTok as a live photo.
Go onto your TikTok profile and click on your desired video.
Click the three dots under the "Comment" icon, then click the "Live Photo" button. The TikTok will be converted into a live photo.
Hit the "export" button and scroll down to tap the "Save as Video" icon.
Click the "Edit" in the top right corner, tap the "Crop" icon, and crop the watermark on the video. The TikTok video without watermark can be found in Photos app on iPhone.
Bonus: Remove TikTok Logo from Saved Video on PC
As mentioned above, we have learned some outstanding apps and 6 simple methods to remove TikTok watermark on iPhone.
However, you might have difficulty erasing TikTok logo from the saved video on PC. Most of us are big fans of TikTok. We enjoy watching interesting videos on TikTok to relieve pressure and acquire information about society and other fields. Watermark and logo on the downloaded TikTok video are annoying.
Therefore, aiming to fix TikTok watermark issue for all people, we offer you a bonus. We carefully select a tool which is compatible with PC.
AnyErase is the most recommendable tool. It comes with a large variety of video editing features. It is user-friendly and able to produce a perfect result. No TikTok logo remover is more easy-to-use than AnyErase.
Can't wait to use the exceptional tool? The followings are the basic guides about how to remove TikTok logo from saved video on PC with AnyErase.
AnyErase
Remove watermark from videos and pictures magically
Download AnyErase on your computer, then open it to click the "Remove Video Watermark" icon.
Hit the "+ Add file" to import your video.
Hit the "Tool" icon to create a rectangle and draw over the watermark area.
Click the "Start" icon to erase your TikTok watermark, wait for few seconds, then save your new video.
Conclusion
We elaborate a ranges of methods to aid you in getting rid of TikTok watermark on iPhone and PC. After reading this article, I do hope you are not confused about the best TikTok watermark remover for iPhone and have gotten the hang of removing TikTok watermark on iPhone and PC.
Among the above methods, we highly recommend you to give AmoyShare TikTok watermark remover and AnyErase a try.
AnyErase
Remove watermark from videos and pictures magically
FAQs
How to Remove Watermark on Android?
There are some apps that can perform the watermark removal process on Android. AmoyShare TikTok Watermark Remover and AnyVid downloader are your best choice. They are all reliable and easy-to-use.
Can I download from TikTok without a watermark?
Yes, you can save a TikTok without watermark with the help of AmoyShare TikTok watermark remover tool. All you need is to paste the TikTok URL, then it will erase the TikTok logo and lets you save the video without watermark for free.
You May Also Be Interested in These Topics