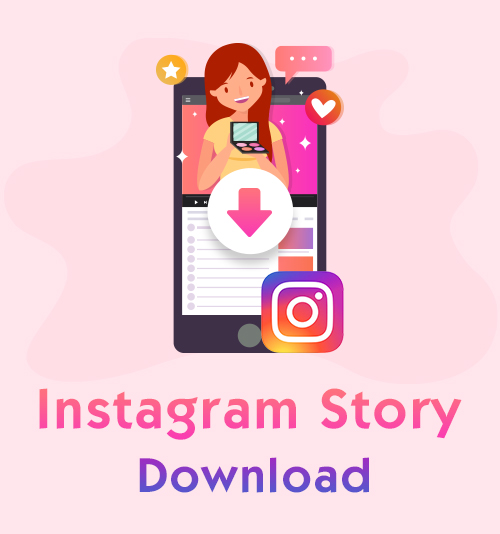 Unlike regular Instagram posts, Instagram Story is another platform for users to share meaningful moments in their life. Nowadays, you can upload photos, short videos, and text as your Instagram Stories.
The Stories only last 24 hours and won't be counted as a feed on your profile page. It's a more flexible and casual way to interact with your followers. Recently, Instagram added the "Close Friends" function to Story sharing. You can decide who can view your Stories.
For those great moments you want to save permanently, you can add them to your Highlights, which will show on your profile page.
What if you want to download the Instagram stories with an Instagram video downloader to your local device? Does Instagram allow you to download Story videos? You will find workable tips on Instagram Story download.
So, please continue reading!
Part 1. Download Instagram Stories on PC
Since Instagram only allows users to save the content posted by themselves, if you want to download others' posts that you see in your feed, a third-party tool is a must-have.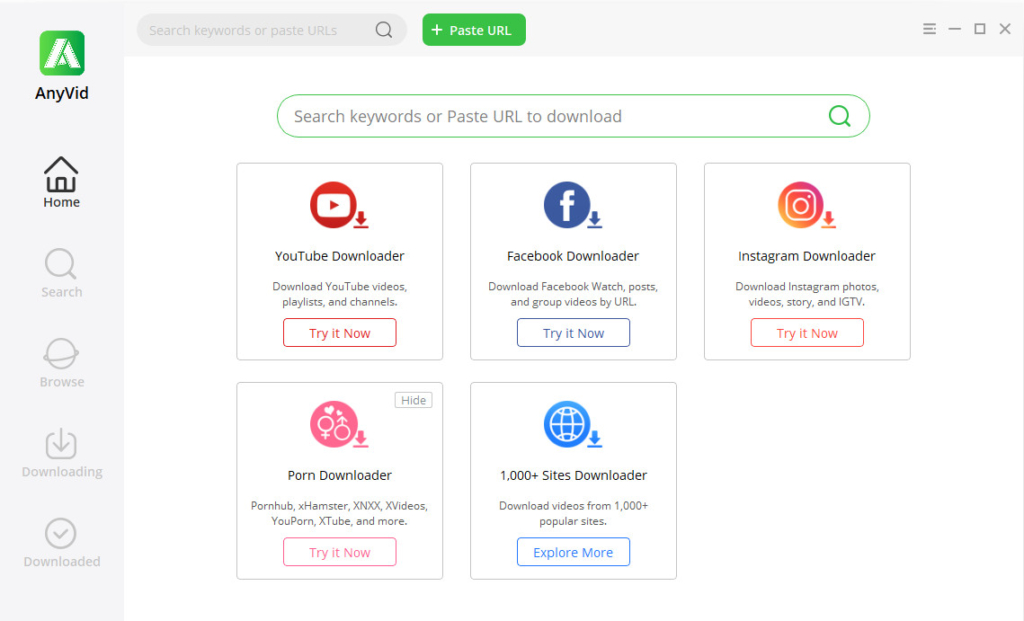 AnyVid is the best assistant that I've used to download Instagram stories. It is potent but easy to operate. AnyVid always offers you all the available download options, from 240p to 1080p videos and 128kbps to 320kbps audios. You can also download Instagram stories in MP4 format.
When the users posted multiple Stories, you can use the batch download to start the downloading queue with one click. Enable the smart download mode, and you are able to download Instagram story videos while browsing them.
Besides Instagram, AnyVid supports video downloads from more than 1,000 sites. Install one program, and all your future download needs could be satisfied.
The following is the step-by-step Instagram Stories download guide. Please read on.
Copy the link from the address bar when you are viewing one's Instagram Stories.
Open AnyVid. Paste the link into its search box.
After the link parsing finishes, you can see the result page with multiple download options. Select the one you wish to have, and click the "Download" button.
Wait till the download process is completed. You can check the videos in your local folder.
Besides download Instagram Stories, AnyVid could download Instagram videos, photos, IGTVs as well.
Part 2. Download Instagram Story Videos on Android
If you are a heavy users of your smartphone, AnyVid also has the Android app that you should have a try.
Install AnyVid app from the AmoyShare official website, and then you can download Instagram Story videos on Android effortlessly. Follow the steps below, and you will find the easiest way to download Instagram stories on Android.
Tap the ellipsis on the top right corner of the story, and then choose "Copy Link."
Open AnyVid app, it will automatically detect the Instagram story video link in your clipboard. Tap "Paste" to put the link into the search bar.
Tap the magnifying lens icon to start parsing. The available download options will show on the result page. Select the one you wish to have. Then tap "Download." After a few seconds, the Instagram Story video will be downloaded to your phone. You can play it directly in the AnyVid app or check it in your Files.
Part 3. Download Instagram Stories on iPhone
For iPhone users, I'd like to introduce another method to you. Using a tool of Instagram Story download online and the file manager app Documents could satisfy your needs of Instagram Stories download.
Install Documents on your iPhone, and then visit an online Instagram Story downloader like Ingramer via its built-in browser. Copy the Story link from Instagram and then paste it into Ingramer's search box. Tap Search to start.
Tap Download when you see the video you want to save. You can also preview it before downloading it. The Instagram Story video will be added to the taskbar, where you can check the download process.
After the download task finishes, you will see the downloaded video file in the folder. Tap the menu of it and choose Share. Then tap "Save Video."
The Instagram Story video you just downloaded has been saved in your iPhone's Photos.
Part 4. Download Instagram Stories without Downloading Them
Archive Stories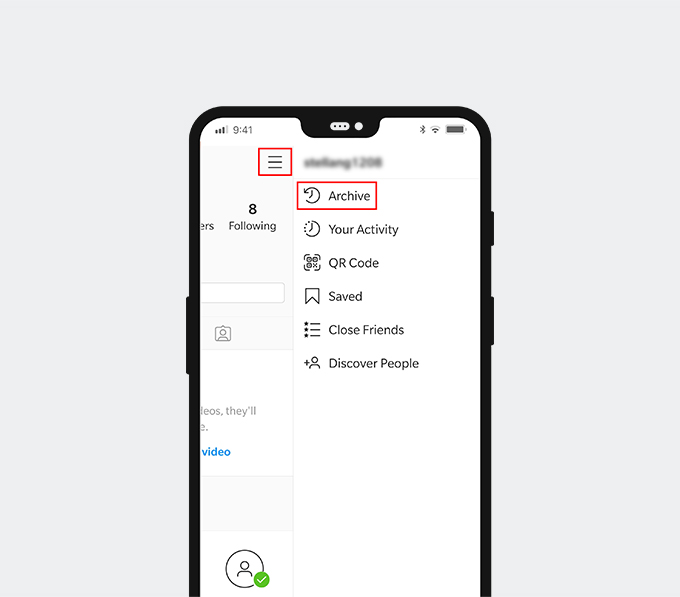 Instagram Stories are short-lived posts that will automatically disappear after 24 hours. However, Instagram actually saves those stories for you. After the Stories were deleted, they will be saved in "Archive."
You can view all your previous Stories in Archive. Tap the "☰" icon on the top right corner of your profile, and select "Archive." Then you can find your Stories by date and location. Drag the scrollbar to choose a point in time. Archived videos are private, and only the account owner can see them. While the view counts of the Stories are visible, you cannot see their username anymore.
Highlights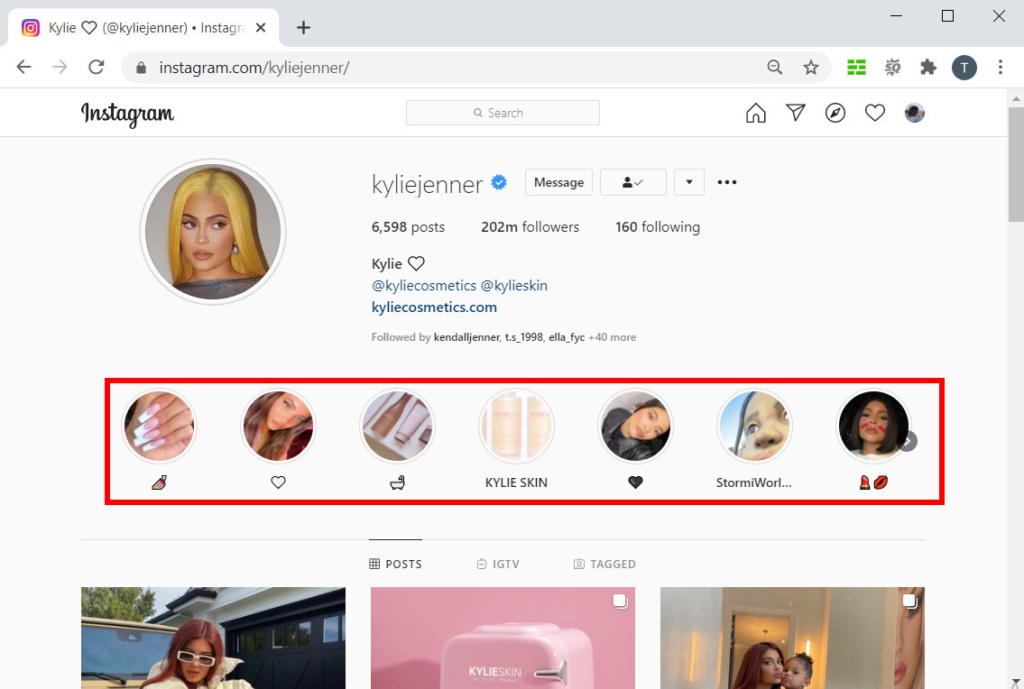 If you want to post your Instagram Stories video as a regular post that won't automatically disappear, you can set it as your Highlights. Highlights would display on your profile page, and all your followers can see them. You can add multiple stories in a Highlight, rename the Highlight, and create a cover for each.
Of course, you can remove any Stories from Highlights, and they will still be saved to your Archive. If you want, you can remove the Stories from the Archive permanently. When you visit other users' profiles, you can tap on their Highlights to view them. Tap the "…" on the top right corner of Highlights, and you can choose to copy the Story's link in the popup menu.
Share Stories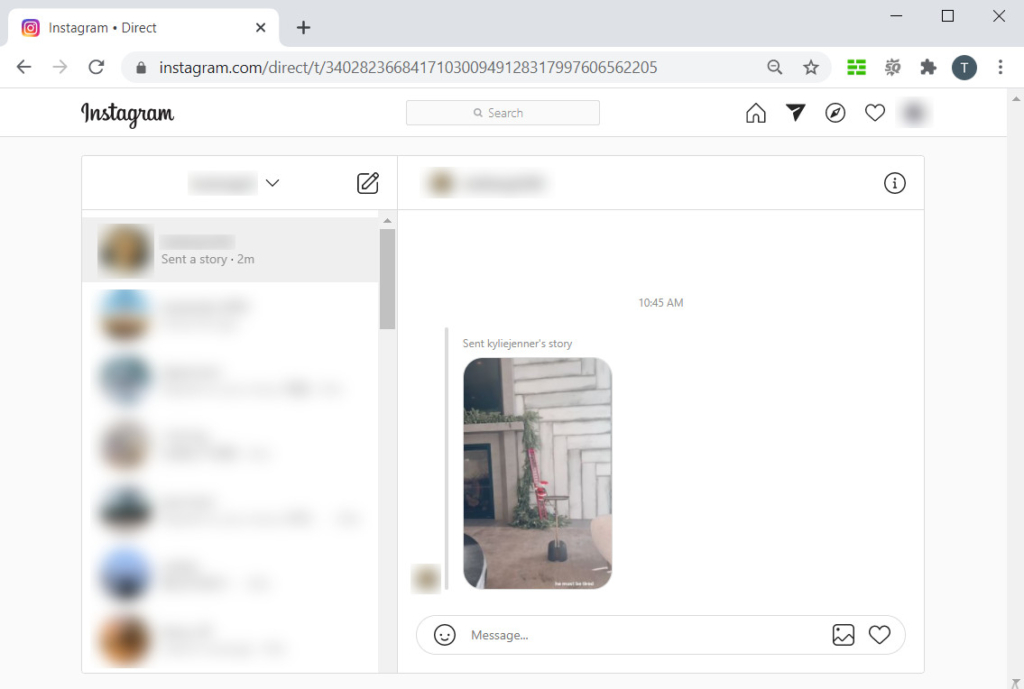 Instagram has a built-in instant messaging program where you can directly chat with other users. When you see an interesting Instagram story, you can share it with your friends via a direct message. But it could only happen when the Story owner permits. You cannot view other Instagram Stories if the user sets his/her account to private.
Tap the "…" on the top right corner of the story that your friend shared with you; if the Story is available to all the viewers, you will able to see the "Copy Link" option. Get the link of the Story, and then you can download the Story by using the third-party downloader. Please notice that you cannot view the Story after 24 hours.
Conclusion
From reading the article above, I bet you've already known more about Instagram Story download. Instagram Stories are more flexible than the regular Instagram posts. You can share various content through Instagram Story and conveniently manage them in the Archive.
As for how to save Instagram Stories, I'd like to use AnyVid instead of using the screen recorder. While easily downloading the Instagram Story videos, AnyVid can do more for you simultaneously. Furthermore, you will enjoy the 3X faster download speed and batch download feature.
AnyVid
Download any video from 1,000+ websites
for Windows 10/8/7
for Mac OS X 14+
for Android
Install AnyVid on your device, whether it be Windows, Mac, or Android, you will get the best experience of downloading Instagram Stories.
Frequently Asked Questions
How can I download Instagram stories?
Using AnyVid is a great choice. Copy the Instagram Story URL from the post, and then paste it into AnyVid's search box. After a few seconds, you can tap Download to save it to your local folder.Both PC and Android users can follow this way. If you are an iPhone user, an Instagram Story downloader online and Documents is suitable for you.

How can I download private Instagram stories?
You can view the private Instagram stories only if you have the permissions from the account owner. There's no copy link option for private Instagram stories, but you can still get the link on the web. Finally, using AnyVid to download the private Instagram Stories.
You May Also Be Interested in These Topics