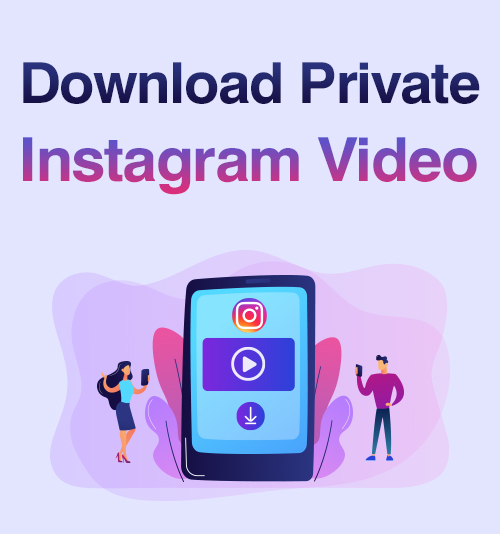 Can users download private Instagram video?
We used to think the answer will be definitely no.
But nowadays, we have plenty of powerful Instagram private video download tools to provide help. No matter which client you use, there must have a tool that will be your best fit.
Read through this post, you will learn the most efficient way to download private Instagram videos. If you are considering download the public posts, here are also some handy tips for you.
It's much easier than you imagine, and I'm sure that these tools would benefit your life.
Let's get start!
Part 1. What is Instagram Private Account?
As one of the most popular social media platforms among the young generation, Instagram developed various account types to fit users' needs better.
For example, nowadays, users can set their accounts as private accounts, which means only the followers can see the account's contents.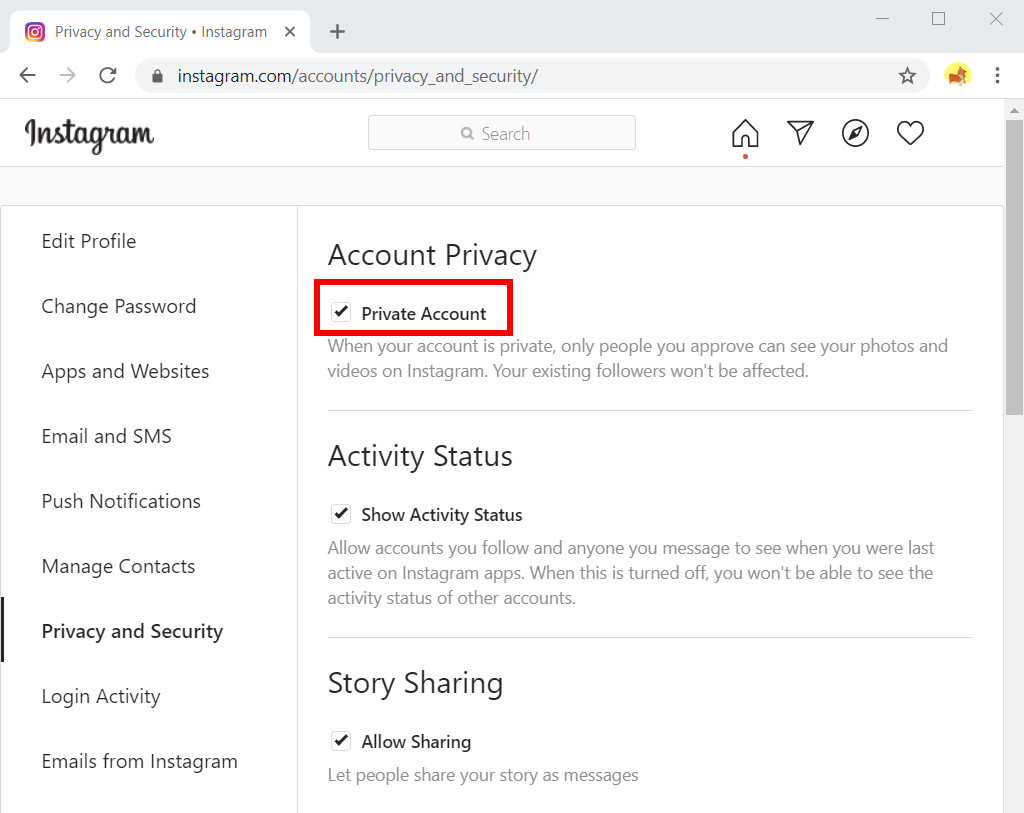 Unlike personal and business accounts, Private accounts create a pretty secure environment for users who care more about privacy.
Under the macro-environment that big data badly invaded people's privacy, the private account gives Instagram users safer use experiences than other social network sites.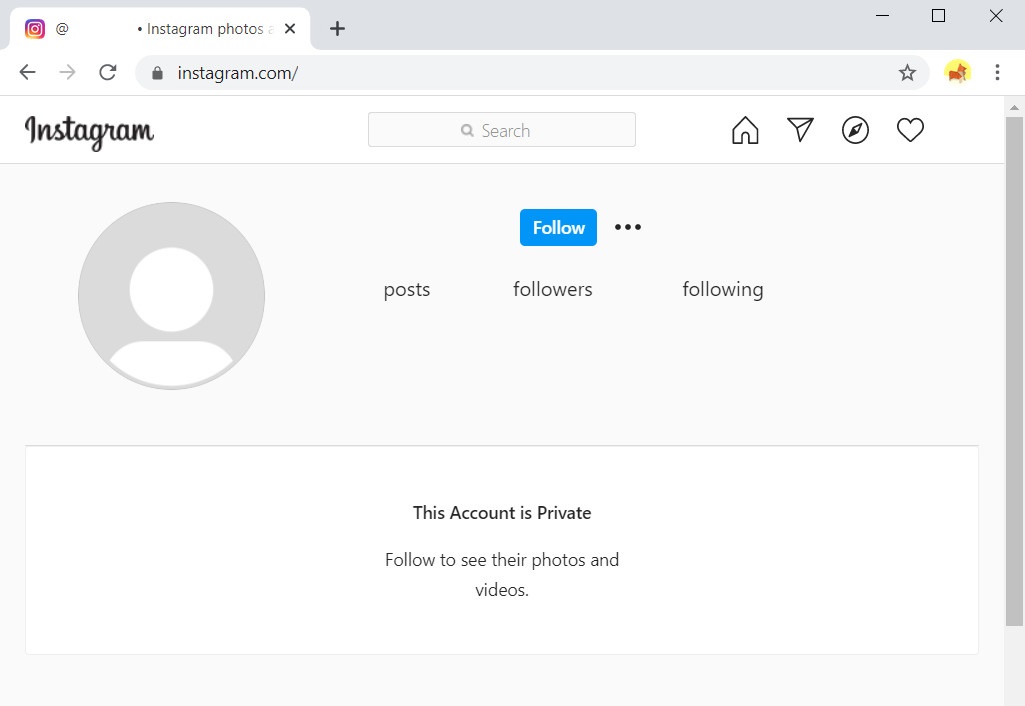 Generally, Instagram doesn't allow followers to download content in the private account through any third-party tool.
Instagram doesn't have the "save picture" option in-site. Thus, the general way of saving the content from other private accounts is to use a screenshot or screen record function in your smartphone.
Disadvantages of it would be:
● Hard to control video's length
● Other app's notification disturbance
● Picture quality reduction
● Further video editing is needed (because of the picture size limit of screen record.)
To avoid all these inconveniences, I'd like to introduce the following Instagram private video downloaders that can simply solve the problem and help you get what you want.
Part 2. How to Download Private Instagram Videos?
Before all the actions, we need to remember that only followers can see the posts from private accounts. There's no way that you can download any content from a private Instagram account that you are not even following.
You can use online private Instagram video downloaders to save the content on your PC.
Go to the private Instagram account that you're following. Find the video that you want, then copy the URL of the post.
Paste the video URL in the search bar of Aloinstagram. Aloinstagram will automatically create the source code page address of the private video that you wish to download. Then hit the "Copy" button.
Create a new browser tab, and paste the address. You will see the source code of the private Instagram video. Copy all the source code.
Paste the source code into the big text box, then click the first "Download" button. Aloinstagram will parse and display the video. Hit the second "Download" button below the video preview. Then you will see the video directly download to your PC.
Part 3. How to Download Public Instagram Videos?
Besides private Instagram videos, public Instagram videos also have tons of good content. In case you need, we also prepare the guide of public Instagram videos download for you.
We'd like to introduce a pretty useful Instagram video downloader to you, the AnyVid. There are 2 easy and straightforward ways to download public Instagram videos on your PC.
Let's see how it works!
Way 1. Download Videos by Particular Instagram Post URL
Click the "…" on the top right of an Instagram post, then select "copy link."
Paste the video URL in the search bar of AnyVid. Once you copy the link to the clipboard in the new Windows version, AnyVid will immediately recognize it and prepare to parse. (You will see a small yellow dot on the "+" near the search bar.) Press Enter to get the result. After AnyVid parses the URL you paste, the Instagram video you want to download will appear on the screen.
Click the "MP4" button next to the video. Then AnyVid will automatically download the Instagram video in the best quality that currently available for you.
Tip. If you want to customize the video's quality, click the "More" button next to "MP4." AnyVid provides different pixels of video and sound quality of audio. Users have more choices to satisfy their needs.
Way 2. Download Videos Directly from AnyVid's Built-in Sites
Open AnyVid. You will see some frequently-use website icons on the home page.
Click "Instagram."
You can log in to your Instagram account by AnyVid's built-in website. Scrolling down the feed, and there's a download button at the bottom right corner.
Find the Instagram video you want to download, then click the download button. AnyVid will parse the post, then download the video.
See? It's incredibly easy to download Instagram videos through AnyVid.
After the download process is done, videos will automatically save in your device, and you can watch and use it offline. Anywhere, anytime.
AnyVid is a software that has both online service and Windows/Mac OS/Android app. Users are able to download videos from more than 1,000 websites by using AnyVid, including Youtube, Facebook, Twitter, Instagram, etc.
For better user experience, AnyVid's designer team makes a neat and user-friendly interface. Every function is displayed on the home page clearly that you won't miss any.
In addition, AnyVid supports not only video downloads but also audio and subtitles downloads. You can choose to download the video and audio separately, which is very convenient and useful for many users.
Instagram users usually upload videos through regular posts, stories (short videos that only exist 24 hours), and IGTV (live-show-alike). AnyVid can download all these three kinds of videos just by several easy clicks.
Conclusion
Find good content but cannot download because of the limitation of private accounts?
Hopefully, our post had introduced a useful tool for you to download private Instagram videos.
For more and more awesome public Instagram videos, let's give the task to AnyVid and dump all the tedious steps away.
By using this Instagram video downloader, all you need to do is find the link Instagram videos, copy and paste, then hit "download."
AnyVid
Download any video from 1,000+ websites
for Windows 10/8/7
for Mac OS X 14+
for Android
Just a few seconds, the video will jump into your device from the Internet!
Fast, safe, and easy.
Get the app and start to download now!
You May Also Be Interested in These Topics