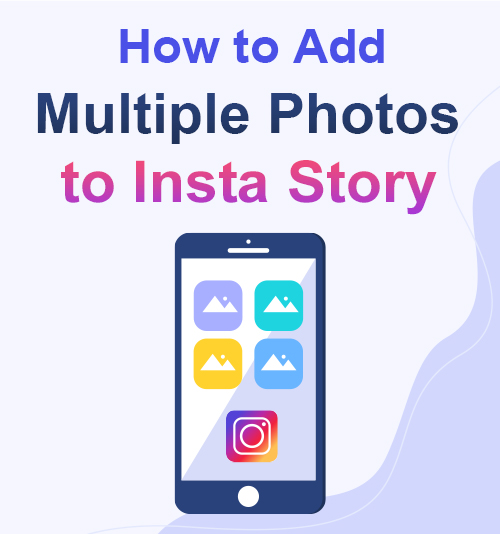 After Instagram allows users to add up to 10 photos in one regular post, it now removes the restrictions on Stories, too. So, how to add multiple photos to Instagram Story?
When you have a series of photos that you tend to share on Instagram Story, you can post them at a time. The best point is, whether you are using the Instagram website on a PC, or Android, or iOS, this feature is available to all of you.
Thus, I will lead you to know more about it. Creating an outstanding photo album on Instagram Story is much easier than you thought. You can do it with just several clicks or taps.
What's more, you can download Instagram story that contains multiple photos with ease by using AnyVid Instagram downloader.
Part 1. How to Add Multiple Photos to Instagram Story on Computer?
You can visit the Instagram website via your PC browser. Let's use Google Chrome as an example. Your feed and profile page is shown the same as the view on your mobile device.
But how do you make a post using the web version of Instagram? How to put multiple pictures on one Instagram Story?
Actually, you don't need to use any third-party tool. Just a little setting tips would help you out.
Let's see how it works!
Visit the Instagram official website by your browser, and log in to your account. Right-click and choose "Inspect" in the popup menu.
Choose the Toggle device toolbar icon. You can select the view of different devices.
Refresh the page. And then, you will see the same Instagram layout as the mobile version. Click the "+" on your profile image and start editing your Story.
Tip: For multiple pictures, you can make a collage to put all photos in one picture and then post it to your Story.
Part 2. How to Put Multiple Pictures on One Instagram Story on Android?
When it comes to the mobile device, the operation is much more comfortable. The view of Instagram on the mobile app is also much more familiar to most people. Using the Android system, you can create the collage directly within Instagram.
Make your Story editor ready, and I will show you how to put more than one picture on Instagram Story.
Tap the "+" on your profile image to enter the Story editor. Then you will see a list of icons at the left edge of the screen. Choose "Layout."
Usually, it's the third icon in the list. And then, you will see your screen divided into multiple blocks. Instagram offers several different grids for users to choose from. You can make a collage of 2-6 photos.
Add photos to each area. Then tap "Send to."
You can decide to make this Story open to all your followers or just a particular group. Then tap "Share." And then the collage will post to your Instagram Story.
Part 3. How to Add Multiple Photos to Instagram Story on iPhone?
For iOS users, there is one more method of adding multiple pictures to one Instagram story: using the photo sticker to put all the photos in one picture. It doesn't have the restriction on grids, so you can place the image anywhere on the screen you want.
The steps of using photo sticker are as follow:
Upload one photo to the Story editor. And then tap the sticker icon on the top bar of the screen.
Tap the photo sticker to browse your photo album.
Choose the other photos you want to add on.
Move the photos to the place you like. When you are satisfied with the final picture, you can tap "Send To."
Select the scope of sharing. Then tap "Share."
After the picture successfully uploads, people can view it in your Instagram Story.
Part 4. Best Instagram Story Downloader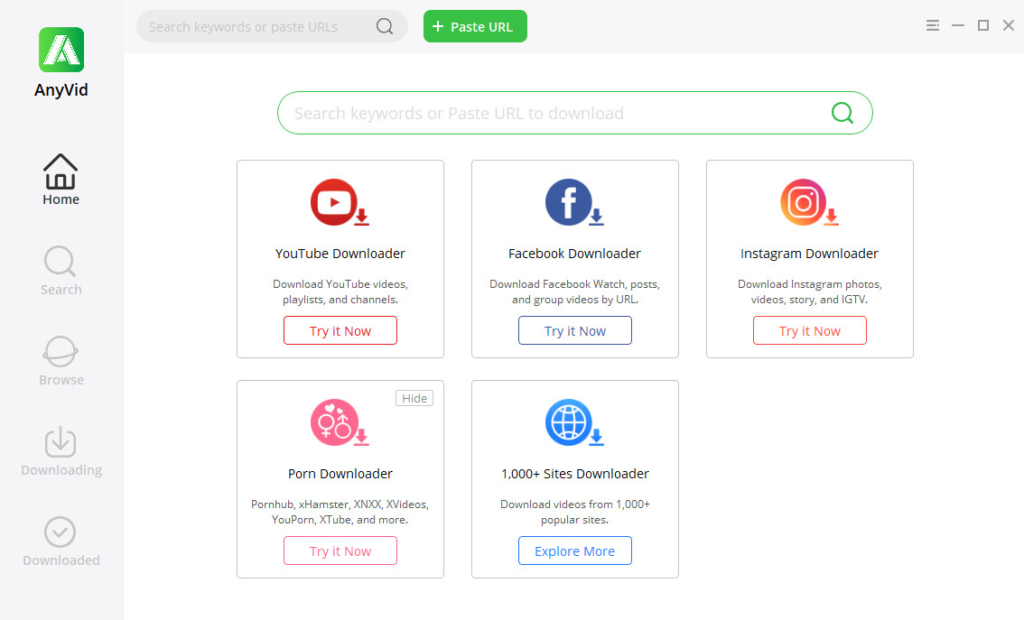 Besides photos, Instagram Stories allows users to upload videos, music, or plain text. Is there any downloader that could download Instagram Story without complicated operations?
I want to recommend a powerful tool for you: the AnyVid.
AnyVid is a free video downloader that has Windows, Mac, and Android versions. After you search for the keyword or paste the exact video URL, AnyVid allows you to download videos from more than 1,000 sites.
For example, you can copy and paste the YouTube video link into AnyVid's search box. After it parses the link, you will get multiple download options. Choose the format and quality you want, and AnyVid will save the video to your local folder.
It works well with Instagram video downloads. Whether you want to download Instagram Stories or the regularly posted videos, the download steps are easy to learn. If the target user publishes a series of Story, AnyVid also has the batch download function that could save your time a lot.
Conclusion
Finished reading?
I bet you've already got some ideas of how to add multiple photos to Instagram Story. You can make a collage before posting, use the Layout in Instagram Story editor, or use the photo sticker. Each way is valid to add multiple photos in one Instagram Story.
More than that, you can use AnyVid to download other's Instagram Story easily and safely.
AnyVid
Download any video from 1,000+ websites
for Windows 10/8/7
for Mac OS X 14+
for Android
Don't hesitate to install AnyVid. I believe this software is worth a try!
Frequently Asked Questions
How do you put multiple pictures in one story on Instagram?
You can put multiple photos on your Instagram Story by uploading a collage. Choose the Layout in Instagram Story editor, and select the images following different grids. Using a photo sticker is another way for iPhone users. The photo sticker allows you to put as many photos in one post as you want. And there are no grids to restrict the photo's position.
Can you add 2 pictures on Instagram story on Android?
1. Enter the Instagram Story editor. Then choose the "Layout" at the sidebar.2. Add photos into different grids.3. Tap "Send To," and then select the sharing scope.4. Tap "Share" to post the Story.
You May Also Be Interested in These Topics