Summary of this article: Do you want to convey your happy birthday wishes in a different way? Something funny or special, the best funny birthday wishes can make any birthday girl or boy gladly laugh at themselves. Sending a funny birthday card may be a good choice to share a laugh. This article includes introduction of some themes of funny birthday cards, summary of some funny birthday wishes, especially it shares a card maker to help you customize your own funny birthday card.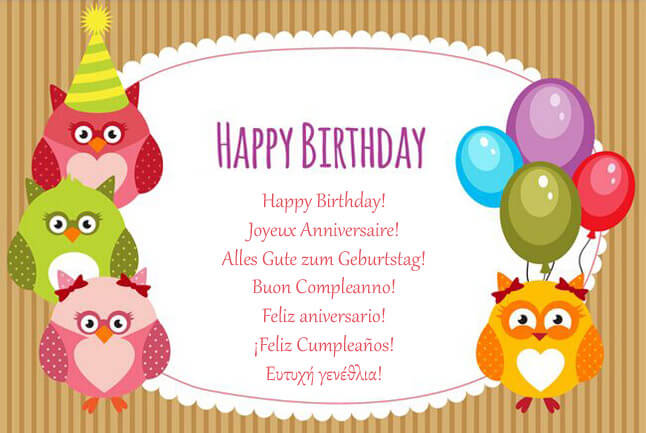 Funny Birthday Cards to Share A Laugh
Do you want to say "Happy Birthday" to your family members or best friends in a different way? Sometimes, you may wanna get rid of those innovative happy birthday greetings, you may want to change a way to express your wishes to your loved ones, just like a funny birthday card, which can make the receiver smile and share a laugh as well. Here I will introduce three themes of birthday greeting cards to you, which may give you diverse inspiration.
Birthday Card for Friends
Birthday greeting cards are great gifts for your friend during his or her birthday. These cards will become the indicator of your love and loyalty to your friend. Presents sometimes might be lost or destroyed, but cards are treasured and put in a safe place for the everlasting memories. Preparing a birthday greeting card for your friend's birthday is no easy task. You have to find the right card that expresses your feeling and joy for your friend. It can also get touchy so you have to rack your brain out just to find the right things to say. Writing a birthday greeting card can be hard since you might have more to say but the card has a limited amount of space. Especially if you choose a funny birthday card, you must promise the image should be cute and funny, and the wording should be humorous, terse and forceful. Below is an example, you can make it as a reference.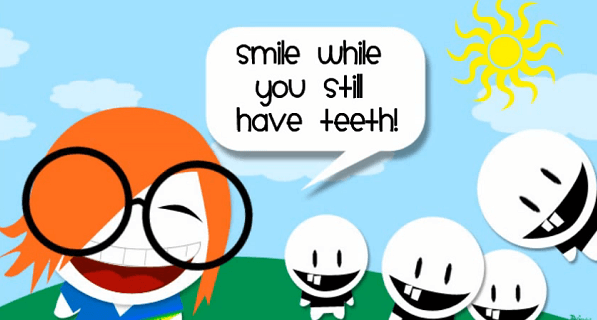 Birthday Card for Family
Everyone loves a good laugh. Keeping a light and funny tone in your card is a good way to avoid an overly sappy sentiment. Keep your guy in stitches with a funny card for his birthday. If you've been together a long time you, no doubt, have shared many laughs and inside jokes. Pick a birthday greeting card that will not only wish your loved ones a happy birthday but also give him a laugh he won't forget. There is no rule for picking out a funny birthday card, but if it makes you laugh, the receiver will get a kick out of it as well in most situations.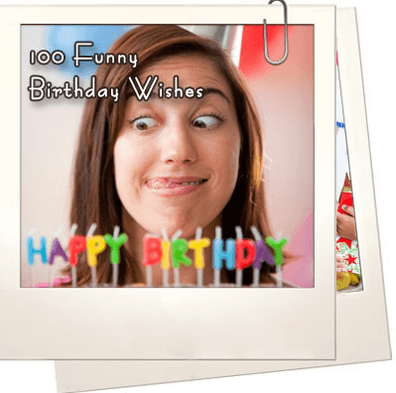 Birthday Card for Kids
Kids will eagerly open up a card in the hope that it contains money but it usually encloses a birthday card. Now there are personalized and funky kids cards available online which will spark a child's interest. Some of these cards are so good that they feature the child's name or photo you are ensuring that it will be always kept for. You can even put the child's photo onto a card by uploading an image and selecting a card you want to insert it into.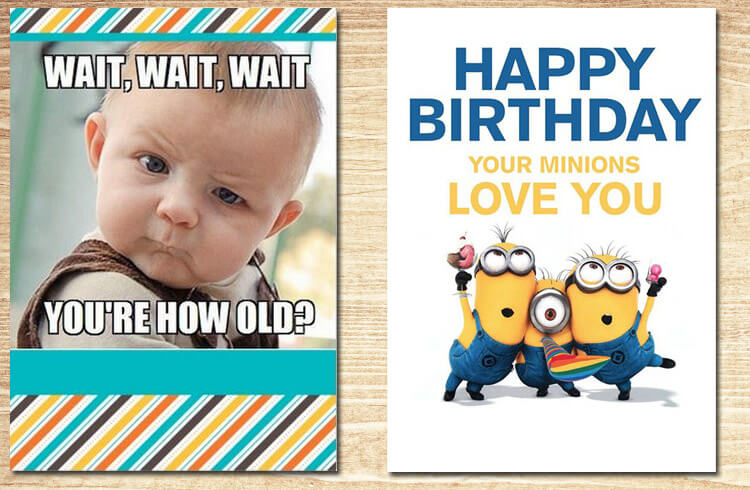 Funny Birthday Wishes
Birthdays are a special time. We all have them. Sometimes we may go out and celebrate it with friends and family. Let's look on the bright side and see the many ways that we can wish someone a Happy Birthday. Make it fun and exciting. Here are some helpful tips for different birthday quotes. Share the funniest and most hilarious Happy Birthday wishes with your friends and family and put a big smile on their faces.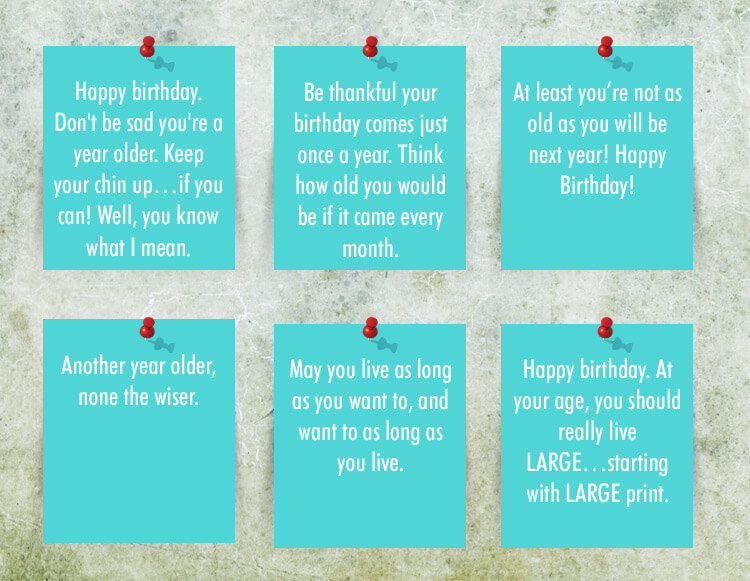 Create Your Cards with A card Maker
Online greeting card services offer you with a lot of benefits such as saving time, personalization, reminders, security and etc. You can save yourself from driving to a greeting card store, search through racks of greeting cards, address the envelopes, buy stamps and then post them. It saves a lot of time and energy with a card maker. Applying an online card maker, you can add your choice of colors, fonts, photos, wording, and more to your birthday greeting cards. Isn't that wonderful? There are a number of card makers online you can try for free, such as the AmoyShare Photo Collage Maker. Below are two examples of the funny happy birthday cards made by AmoyShare Photo Collage Maker. You can download them as free birthday greeting cards templates, then using the card maker, you could change the background color, the font, add some decorations or frame, especially write your funny birthday wishes on your birthday card. With all the steps finished, now you can send it to your friends or family to share a laugh.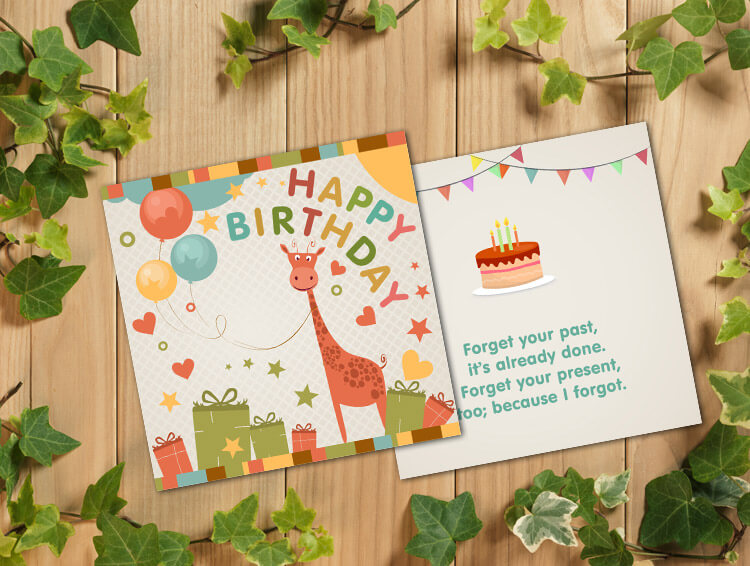 funny-birthday-card-project1.zip
Download
Wanna customize your own one? Download and unzip, then open the project by Photo Collage Maker.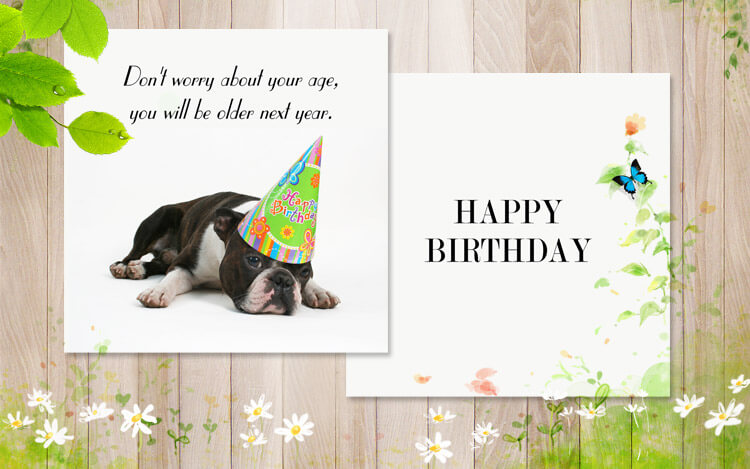 funny-birthday-card-project2.zip
Download
Wanna customize your own one? Download and unzip, then open the project by Photo Collage Maker.
Below are the free trial buttons of Photo Collage Maker.
Download Trial
Green Software with NO Plug-ins.
Download Trial
Green Software with NO Plug-ins.