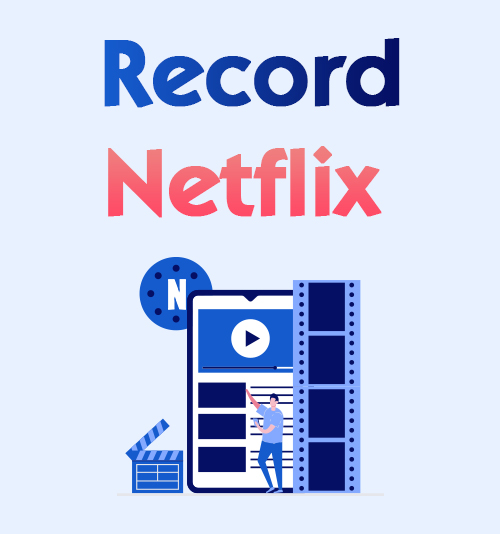 Netflix is one of the leading movie streaming platforms in the modern era. Back in the day when smartphones were not yet developed and introduced, people rented DVDs and CDs to Netflix. Eventually, with the innovation of technology, Netflix expanded its business as a streaming platform and a production company that creates Netflix's Original Movies.
As of July 2021, this platform has 209 million subscribers on its premium membership plan. To keep this huge patron of movie-goers, Netflix developed a download feature for its subscribers. This feature enables users to save their desired TV series or movies for offline viewing.
However, this feature is quite limited and does not allow users to export the video into media files. Therefore, this article exists to provide a vast number of options on how to record Netflix movies. Read them below.
What are the Qualifications of a Great Screen Recorder?
Screen recorder or screen capturer is currently one of the essential tools in our modern era. It simplifies our tasks by snipping important documents, ripping product updates, creating software tutorials, and more. The research that this article gathers explains how these screen recorders differ based on their functionalities. Yet, they all meet some common or basic features and criteria. Below is the list of the common things that this software has, to become a great screen recorder.
● The function is to record and capture the whole screen, a specific window, or a certain region of the screen.
● The ability to record webcam and screen simultaneously (for computer software only).
● Sharing options and a convenient way to export recorded video.
● It comes with a friendly user functionality and interface.
Yes, the stated above are some of the common things that users need to consider to choose a reliable screen recorder. Yet, these features won't be enough on which tool to utilize that will suit your preference. Thus, it is a must to read the walkthroughs below about recording Netflix shows and to know more about these tools.
Part 1: Best Way to Record Netflix on PC & Mac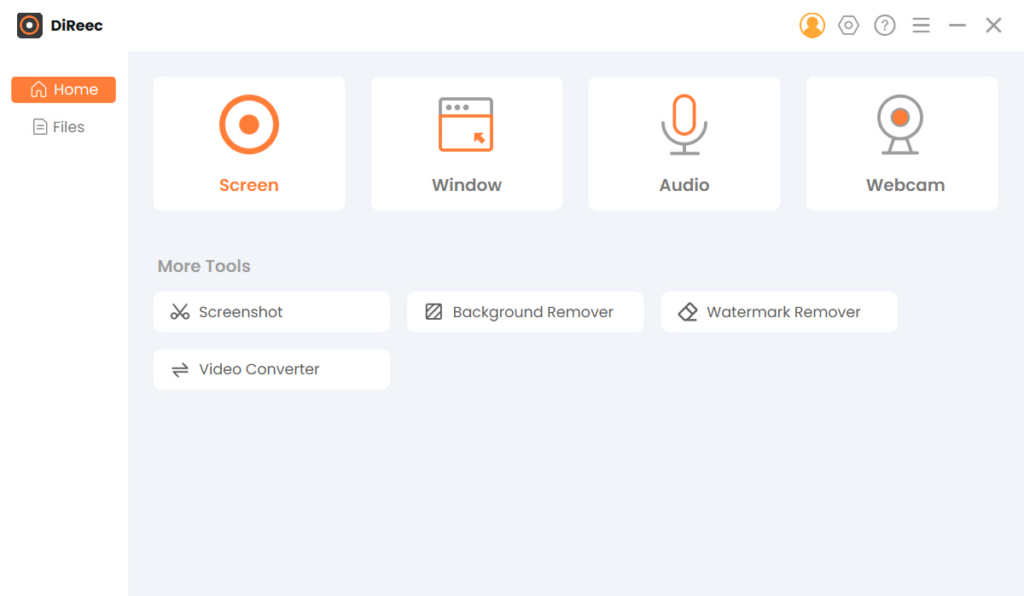 Distinctive Feature: This tool enables users to record HD videos with the latest technology.
Scheduler Feature: Yes, this tool has a task scheduler allowing users to record in a predetermined time.
We are all aware that Netflix does not allow its patrons to download and export movies on media files. Even if you have a premium and most reliable video downloader, the app restricts it to rip its contents. So, the ultimate thing to do to record Netflix streaming videos is through a dedicated screen recorder. AmoyShare Screen Recorder is a powerful tool to record hard-to-download video files such as Netflix movies. The tool is intuitive and lightweight due to its small and comprehensive dialogue box.
Additionally, AmoyShare Screen Recorder allows users to capture and record Netflix movies without applying annoying watermarks and distractive logos. Furthermore, users can customize and change their preferred recording area and region. If you are watching a sports-related movies you can also use the microphone feature to record a voice-over commentary. The feature comes in noise cancellation and sound enhancement functions. It allows users to record smooth and crisp voice-overs like a professional sports commentator. The most important thing with all its features is, it is completely free to use.
Key Features:
● It can record limitlessly, thus allowing users to record vast amounts of Netflix movies.
● It allows users to record movies from the lowest to the highest quality possible.
● The frame rate of the video can be modified from 20 up to 60 fps.
● Its output video formats are WMV, MP4, MOV, and more.
Beneath is the detailed guide on how to screen record Netflix on PC.
Screen Recorder
Capture HD video and audio instantly
for Windows 10/8/7
for Mac OS X 14+
for Android
Install the Netflix Recorder

To start on how to record Netflix movies, install the AmoyShare Screen Recorder on your device. Complete and pass through the installation wizards and wait for the system to analyze the tool. Then, familiarize its functionality and navigation for a smooth and better experience.

Optimized the Recording Settings

After that, alter and modify the recording settings by hitting the Settings icon like a gear on the upper-right part of the tool. A Settings window will then appear. Utilize different settings such as show countdown before recording, hide desktop icons, open preview window, and more. Users can also alter the output video format and video codec and the video quality and frame rate. By default, the output format is set to convert Netflix downloads to MP4. Once you've made the desired adjustments, these changes will be automatically saved.

Record Netflix on PC

Afterwards, go to your Netflix account and browse over the latest and newest movie release. Click the movie that you want to record and wait until it starts. Go back to AmoyShare Screen Recorder and enable the Screen option to hover over its recording panel. Click the REC button located at the rightmost part of the recording panel to instigate the recording. A floating bar will appear to provide a pause and play option, bring forth the recording duration, and text and annotations. Hit the Red box button to stop the recording process.

Play the Recorded Netflix Movie

For the final, wait for the built-in media player to appear. This media player will enable users to preview and play the recorded Netflix streams. Access the editing panel to trim and cut the recordings by clicking the scissor-like icon. Alternatively, if you want to re-capture the Netflix video, hit the Back button. Finally, click the Export button to store the recorded video once you've made some desired adjustments.
Part 2: How to Record Netflix on PC with Easeus RecExperts

Distinctive Feature: This tool has an automatic stop feature that terminates recordings according to the duration of original content.
Scheduler Feature: Indeed! The tool has a Task Scheduler feature that provides an automatic screen recording process.
EaseUs RecExperts is an ideal tool to use to capture desktop screen activity. It is a full-featured but lightweight screen recorder that has comprehensive navigation. It is a flexible screen capturer that enables users to get Netflix records in any region or area of the screen. Additionally, it can save the recorded Netflix movie into multiple video formats. Some of these formats are MP4, MOV, MKV, WMV, and many more. Besides, its output quality offers up to 4K and 1080P quality, allowing users to record high-quality Netflix videos. Moreover, it has a built-in video recorder that can trim and adjust volumes as per user needs.
Key Features:
● It can screen record Netflix shows using system sound and microphone sound.
● It can both record screen and webcam simultaneously, perfect for people who create Netflix video reactions.
● Free of charge to record Netflix movies.
Here is the step-by-step guide on how to screen record Netflix:
First, to rip movies from Netflix, install the EaseUs RecExperts on your device and wait for the system to complete it fully.
Open your Netflix account and launch the screen recorder. Choose the movie or Netflix shows that you want to record. Then, go back to the tool to initiate recording.
Afterwards, click the Rec button to instigate the recording process. Users can utilize its automatic stop or manually terminate the recording process by ticking the stop button.
Lastly, a media player will emerge, and it will let you preview the Netflix video that you capture. Hit the save button to store the media file on the output folder on your device.
Part 3: How to Record Netflix on Mac with FlexClip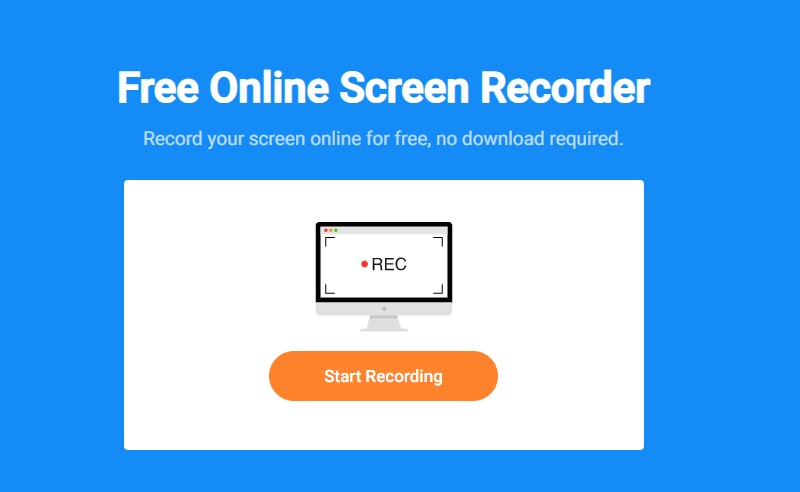 Distinctive Feature: It has the ability to input logos and watermarks on the recorded video. This tool is perfect if you are creating a content reaction on a specific Netflix movie.
Scheduler Feature: Unfortunately, this online tool cannot record screen activity at a predetermined time.
We are aware that Mac devices are very selective in terms of installing third-party tools. Therefore, it is hard to find a screen recorder that will work well on this operating system. Nevertheless, we have online tools that can do the job for your Macintosh device. One of these online tools is FlexClip. This web-based recorder is a reliable tool that can record a Netflix screen without installing any software. It can be used for different recording purposes. Some of these are recording Netflix movies, capturing marketing videos, snipping trailer videos, and more.
Additionally, users can manually select the video resolution for the recorded Netflix video. It can export up to 1080p quality videos. Furthermore, users can zoom in and zoom out a specific scene on a Netflix show to highlight important scenes. Beneath this description is the simple walkthrough on how to record Netflix on Mac using FlexClip.
Key Features:
● It has a built-in editor that users can edit and enhance the recorded Netflix show.
● It is encrypted with a high-security server. Thus it won't compromise the privacy and safeness of your Mac device.
● Free to use, no account needed.
User Guide:
First, to record Netflix 1080p quality, you must access the FlexClip on your web browser on your Mac device.
Next, launch your Netflix account and go back to FlexClip to prepare the recording.
Afterwards, click the Start Recording button to open the Chrome Tab. Under this Tab, it has a Netflix tab and the FlexClip screen recorder. Click on the Netflix tab and choose the Share and button to begin the process.
Lastly, click the stop button to end the recording process. The button is located at the uppermost part of the window. Once done, click the download and Edit MP4 button to save it on your device.
Part 4: How to Record Netflix on Android with Inbuilt Recorder
Distinctive Feature: Most recorded videos on Android's inbuilt recorders can be shared on different social media platforms such as Instagram, YouTube, Facebook, and more.
Scheduler Feature: No, Android built-in recorders are not designed to have a task scheduler.
Netflix propelled to success due to the fast innovations of mobile devices. Nowadays, Android phones have a built-in screen recorder on their system. On the latest version of Android devices, screen capturing is much more complex and practical to use. Built-in recorders usually use a long screenshot, customized region of the recording area, and rectangular size to snip and capture smartphone activities. These built-in recorders usually capture 720p, 1080p, and even 4K videos depending on the Android version of the mobile device. Below are the simple steps on how to record Netflix on Android using its inbuilt recorder.
Key Features:
● Free of charge to utilize the recorder.
● This tool does not need to install third-party software or access an online web tool.
● The output Netflix video is saved automatically in the format that your phone is compatible with, such as MP4, 3GP, and more.
User Guide:
To record Netflix on Android, first, open your Netflix application on your Android device and browse over for your desired Netflix show.
Then open the setting of your smartphone and locate the inbuilt screen recorder. Tick the record button as soon as you play the Netflix video.
Lastly, to end the recording process hit the stop button. The recorded video will be stored automatically in your gallery. Open your gallery and play the recorded Netflix video.
Part 5: How to Record Netflix on iPhone
Distinctive Feature: It can also record audio tracks using a microphone. That is favourable for content creators who create Netflix reactions, sports commentary, and more.
Scheduler Feature: No, like the Android inbuilt recorder, the iPhone screen recorder has no task scheduler.
Like Android devices, iOS or iPhones are equipped with inbuilt screen recorders on their system. Apple has developed built-in recorders on their smartphones that run iOS 11 or later versions. The screen recorder is intuitive and comprehensive to use. With a single button, users can record Netflix shows limitlessly. It can capture 1080p Netflix video and even 4K quality videos effortlessly.
Moreover, the screen recorder can export video formats suitable for iPhone devices. Some of these formats are M4V, MP4, and MOV. Beneath is the straightforward walkthrough how to screen record Netflix on iPhone.
Key Features:
● Free to use, with no account registration needed.
● It can capture up to 60 frames per second.
● The recorded video can be stored in iCloud if your gallery is sync on the cloud storage.
User Guide:
To begin with, open your Netflix application on your iPhone or iPad device and select the video you want to rip.
Next, on your iOS/iPadOS device, swipe up and access your Control Center. After that, tap the Screen Recorder icon to begin the recording process.
Once done, tap the red status bar located at the top of your iOS device to end the recording. It will be saved in your gallery once finished.
Part 6: Frequently Asked Questions
How to rip movies from Netflix?
AmoyShare Screen Recorder offers a detailed yet comprehensive walkthrough on how to capture Netflix shows easily. After the installation, tap the Video recorder button to access its recording features. Tick the Rec button to capture and screen record Netflix shows. Tick the red box on the floating bar to stop and end the process. The recorded Netflix video will directly go on the output folder of your device.
Can you record Netflix?
Absolutely! Even though Netflix updated its policy to lessen the illegal ripping off their content. Users need to look over the most reliable screen recorder that can do the work. In this case, it's AmoyShare Screen Recorder. This tool can capture and screen record even the hard-to-download videos on the internet.
You May Also Be Interested in These Topics